How to Unformat SSD?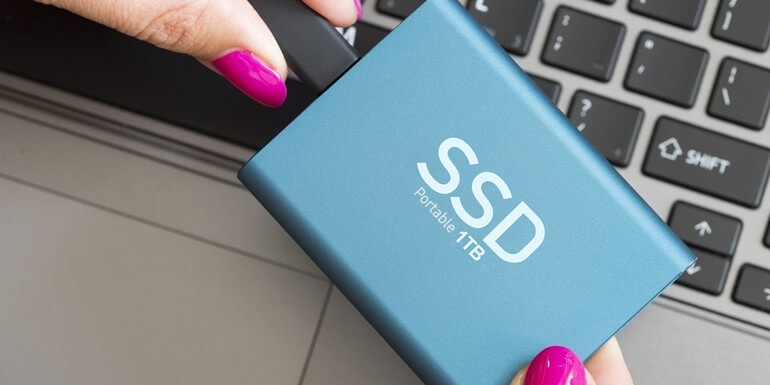 Quick Navigation:
About SSD
It is becoming more of a national standard now that along with every device you purchase, there must be a form of external storage to back it up. SSDs are probably the commonest external storage devices as their importance in daily technological activities we perform on our android phones, tablets, or iOS phones cannot be exaggerated.
Although SSD isn't new to people, not many have the insight to intriguing knowledge about these awesome groundbreakers.
SSD stands as an acronym for Solid State Drive. This alone depicts that it is a form of hard drive that makes use of flash storage to keep information relative to the user. Few examples are memory cards, SD cards, USB pen drives, flash drives, etc. Some reasons why they are essentially popular are right below:
They are normally handy. Virtually all SSDs are made to be carried around and this is very comforting.
They are widespread and easily accessible to various users.
They are compatible with many devices such as Laptops, Phones, computers, etc.
They are relatively faster compared to other hard drives.
Minimal power usage, unlike larger ones that require rotating means.
They are durable and oftentimes last for a very long time provided maintenance is adequate.
SSDs are affordable in general and they do not rip you off in any way. However, there may be variations due to the manufacturer's influence.
SSDs are very fast in booting/start-up.
SSD is formatted
However, this device isn't also immune to the dangers of data loss. There are some causes of data loss on your SSD and they include:
a) Deliberate formatting by the user. There are exceptions to this in cases of accidental formatting due to human error. Plus, formatting is very easy as it is a major option displayed of the few available on SSDs.
b) Automatic formatting due to virus corruption. This can be a very traumatic scenario because, oftentimes, SSDs are prone to self formatting.
c) Data loss can also be due to corruption which is caused by the unchecked connection of SSDs with different devices.
d) System failure may also occur during connection with faulty computers.
Formatting is a common term used to refer to data clearance or loss which leaves the drive devoid of any content that was previously saved on it.
Can I unformat my SSD?
The first step after experiencing SSD format is to rule out the negativity that your files which can be your documents, favorite playlist, videos, and pictures can't be salvaged.
This is to officially inform you that you can, in fact, get your data back!
What will be needed to do this?
Easy, all you need to carry out this task is your computer. Either your PC or your desktop will be sufficient.
Steps to take to unformat SSD
This shouldn't be too nerve-wracking if you follow these outlined procedures:
#1 Get a computer
Ensure you acquire a computer that is in perfect condition as well as reinforced with anti-viruses to avoid transferring viruses to your system too.
#2 Download SSD unformat software
Windows OS users have access to their Microsoft Store which is an in-built software store. All you have to do is go on this app and search for available SSD File Recovery Software. This procedure is also similar for MacBook users who can also visit their Mac App Store.
To make it be easy for you to find SSD unformat software, here is a best one - Magoshare Data Recovery
Step 1. Download the best SSD unformat software - Magoshare Data Recovery and install it on your computer.
Step 2. Select the formatted SSD to start data recovery.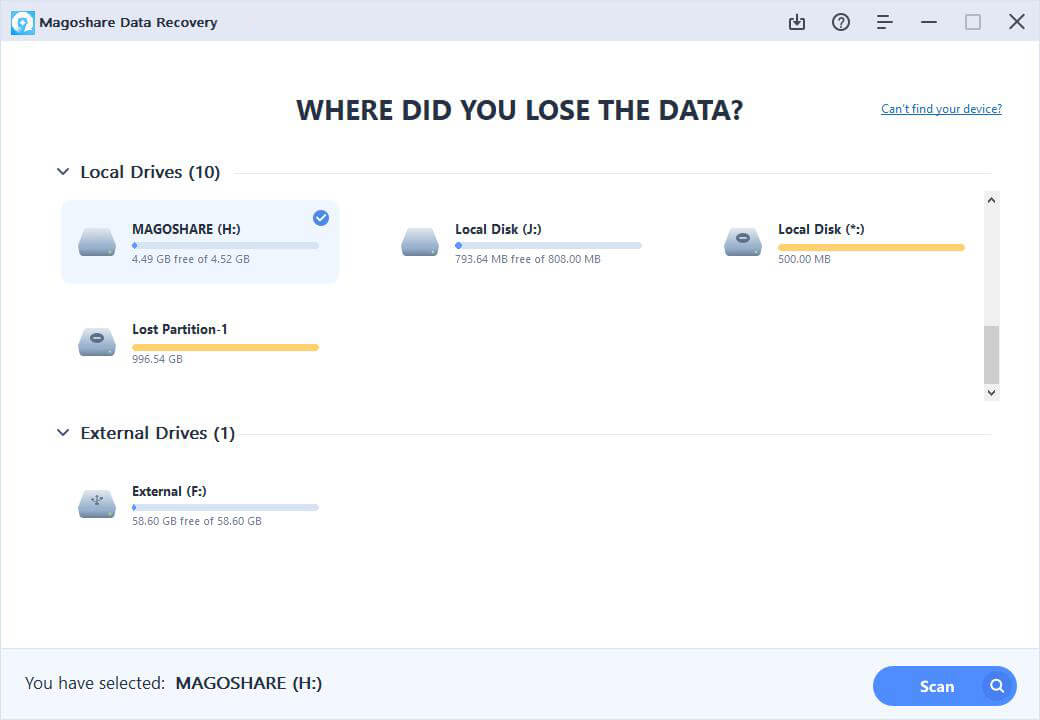 Step 3. Click on Scan button. Magoshare Data Recovery will deeply scan the formatted SSD and find every recoverable file.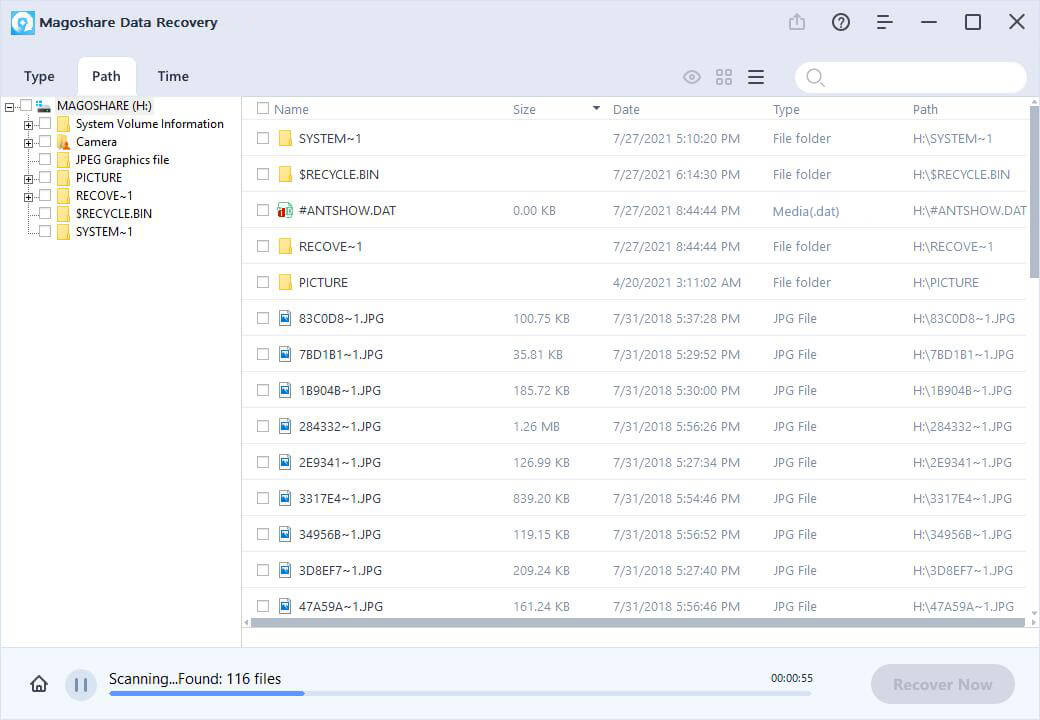 Step 4. Once the scan is completed, you can preview all recoverable files. Then select the wanted files and save them.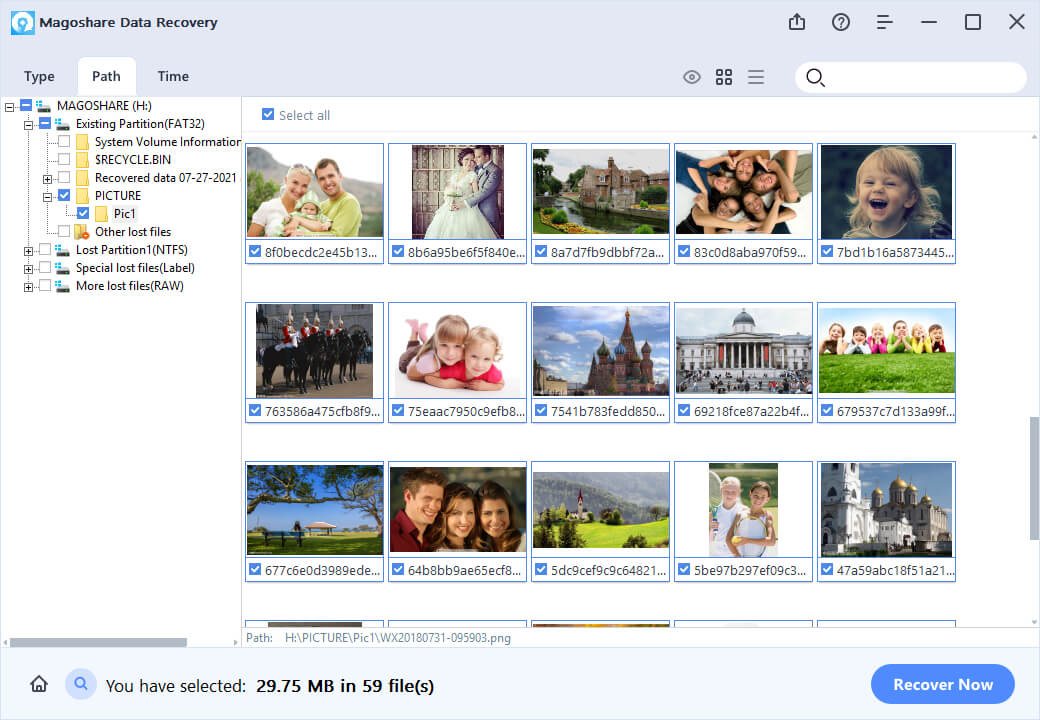 Follow the steps above, any of us can easily recover lost data from formatted SSD. The deep scan technology is able to find every recoverable file on SSD.
How to prevent formatting of SSD?
It is imperative to store your SSD under high maintenance and free from assault which can be liquid or solid.
Reduce indiscriminate connections with foreign devices.
Ensure to always check your SSD activities for any fault that could lead to future auto-formatting.
In terms of prevention, nothing can be fully prevented so, it is important to have a backup storage for your important files. As the popular postulation goes Better safe than sorry.
You should update your SSD to improve functions and maintain durability.
Eject SSDs appropriately before disconnecting them from your PCs.
An open piece of advice to users of SSDs is to have these recovery applications on your system so as to avoid unnecessary delays in file recovery. Evolution is dynamic and it is our duty to keep up no matter what!