How to Recover Lost Data after Reinstalling Windows 11?
Windows 11 was recently launched with a handful of new features. As with the previous versions, Windows 11 will also bring a factor of excitement that is updating to a newer Windows version (that too without any expenses). But at times, there can arise some undesirable results of such upgrade/s i.e., data loss.
It is not necessary that you will definitely lose your data while upgrading to a new version of Windows or reinstalling OS, however, the possibility cannot be ruled out. Hence, to confront such incidents, we will learn in this article how to recover lost data after installing or reinstalling Windows 11.
Reasons for Data Loss after installing/reinstalling Windows 11
There can be multiple reasons for this. The simple upgrade from Windows 10 to Windows 11 may pose a risk of losing data, in the process of update. This can be because Windows 11 may change the directory of those data files. Reinstall Windows 11 will erase most of files on the C drive.
Hence, it makes sense to make a backup of your files before clicking on the update button in the Windows Update tab.
Another reason for data loss can be related to installing a clean Windows 11 copy from an ISO file, etc. In this case, the files can overlap if you decide to change the Windows-containing partition.
Although the data at this point is pretty much lost, one can still try searching for those files in the file explorer or otherwise, ask for professional help through recovery services or software programs.
Methods of Data Retrieval after Installing or Reinstalling Windows 11
So, if you are a victim of data loss as a result of the Windows 11 update or reinstall, then the below-mentioned methods will help you to answer how to recover lost data after installing/reinstalling Windows 11. However, it is possible that for different reasons, these methods will not work. If that happens, seek professional help instead of experimenting with the data, to avoid losing it permanently.
Basic Method: Try Windows Search Option
You were running a Windows 10 copy and it was working just fine. Then all of a sudden you decided to get rid of that annoying update notification that keeps on popping in the corner of your computer's screen and decided to update it. But during the process, your data files got lost. Where did they go?
One of the first things that you can try to search for lost files is to try the Windows search tool. If you can remember the name of that file/s, type it in the Windows search function, by opening it from your taskbar and looking for the lost file in the search results.
You can also search for a specific file type using the asterisk symbol and then the file extension. For example, *Docx will search for the MS Docs file only. Similarly, you can try other file extensions.
In case of a successful search attempt, do not forget to learn the path of the file, or save it to another safe place.
If you have found your lost data file/s with this method, then cheers on the successful effort. Otherwise, you can move on and try one of these methods.
Restore from OneDrive Folder
This can only work if you have previously made a backup of the lost data files on the OneDrive folder. And for OneDrive to work, you must have your Microsoft account logged into it. If these steps were taken by you timely, then you can successfully restore your lost data from the OneDrive folder.
Restore Lost Data with Data Recovery Software after Reinstalling Windows 11
Whether you have lost your data after updating Windows or installing a new copy of it, you can ask for the help of a 3rd party software or service, to try your luck. A 3rd party recovery software can be paid or free depending on the limit of the recoverable file size.
The 3rd party software programs also promise to retrieve the lost data while offering up to a 99.5% success rate but there is a catch.
If you want the 3rd party program to work efficiently, then do not copy/paste any data where the lost data files last belonged. If this happens, the overlapping of data will take place while rendering it impossible to retrieve your lost data. Therefore, it is important to not play with the data to increase the chances of its retrieval.
As far as the working of 3rd party software programs is concerned, it is easy and almost identical to each other. The process starts with selecting the drive where you have lost the files. Then, the 3rd party recovery program will perform a scan to find the lost data files on that drive.
At the end of the search, a list will be provided with the search results where you can check for your lost data files. If you are able to identify the lost data among those files, then recover them and save them at some safe location.
In this article, we recommend you to use Magoshare Data Recovery to quickly get lost data back. Magoshare Data Recovery is a powerful, easy-to-use and 100% safe data recovery software.
Magoshare Data Recovery
Recover lost data after reinstalling Windows 11.
Recover inaccessible or damaged data on Windows 11.
Step 1. Open Magoshare Data Recovery on your Windows 11 PC, then select the hard drive where you lose your data.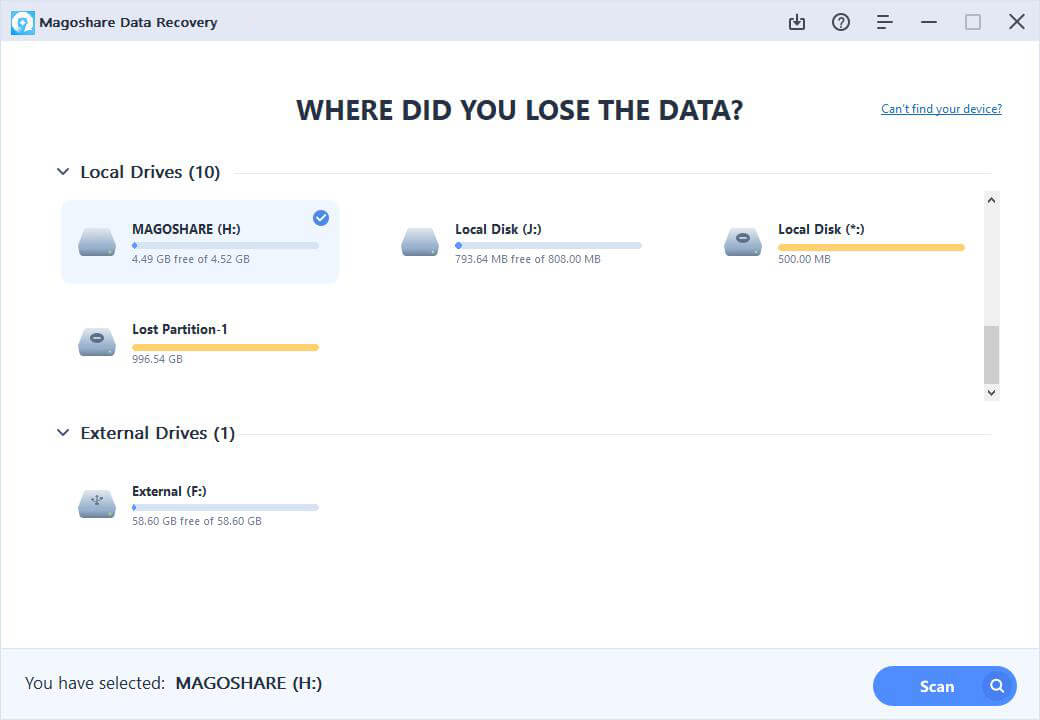 Step 2. Magoshare Data Recovery will deeply scan the hard drive, just click on Scan button.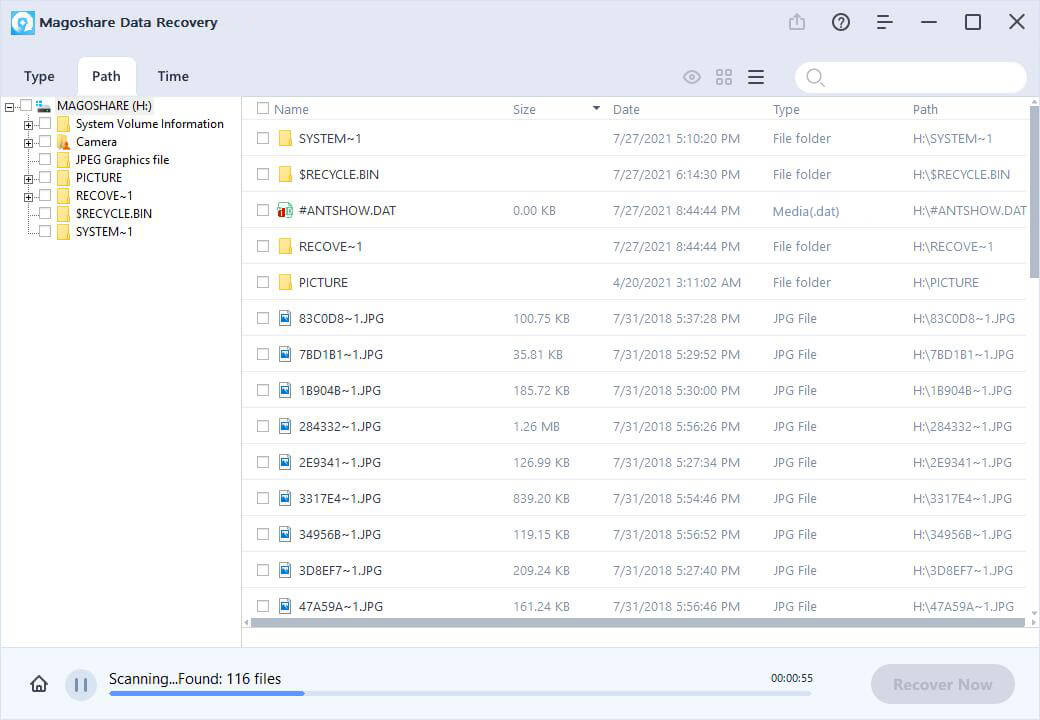 Step 3. Once the scan is completed, you can preview all recoverable files. Then select the wanted files, save them.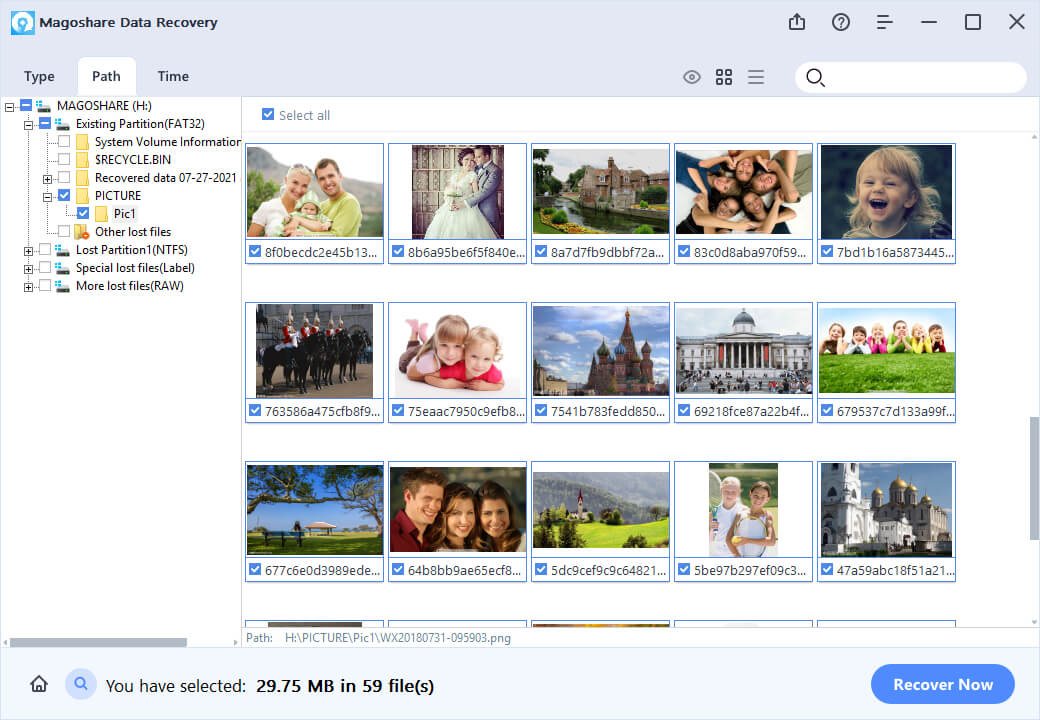 Apart from recovery software, you can also use hire an online recovery service where you can deliver your storage drive having lost data files. You will have to send the drive, through courier, and after receiving, they can retrieve the lost data files and send both (storage drive and data) back to you safely. You can search for a reliable recovery service through a Google search.
How to Avoid Losing Your Data on Windows 11
If there is some important data that you have stored on your computer, then you should always keep a backup of it to avoid losing it in a data loss event i.e., installation/updating of Windows.
The backup can be made on a storage device such as a portable USB drive or a portable HDD. Additionally, you can also make a backup of your data on cloud storage i.e., OneDrive to keep your hopes alive in such data loss incidents.
Conclusion
It is not very common to lose your data during a Windows update, but still, the possibility cannot be overlooked. Therefore, to confront such situations, one must always keep a backup of important files.
However, if you are someone who doesn't find enough time to make a backup, then this article should be of good help to you explaining how to recover lost data after installing Windows 11, in harsh times.
This was it from this article. Hope our readers enjoy it. Thank you.