How to Recover Lost Data from Sony Laptop?
"Hi, my friend deleted a folder on my Sony laptop and the recycle bin was emptied. This folder is very important to me, how can I get it back?" - Juna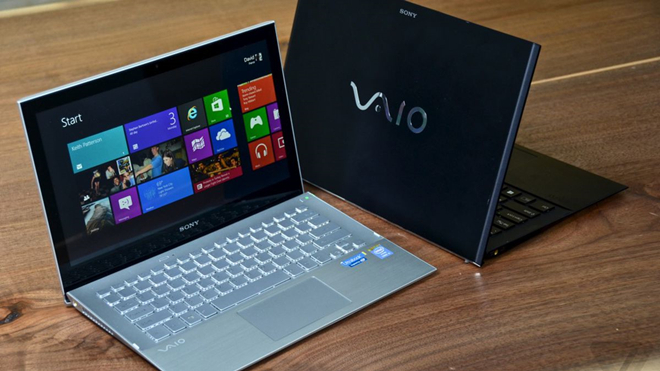 Are you worried because you lost data from your Sony laptop? Maybe, this is a terrible issue you are dealing with, but there are diverse alternatives, which can be useful to recover such information. Sometimes, it can be restored from the recycle bin or a previous backup and this last option is very common because many users prefer to save their most relevant data using specific files and even external hard drives. Another great option is using a data recovery software and we will help you select one of the best programs targeted at retrieving lost information, Magoshare Data Recovery.
Download data recovery software to Sony laptop
There are a lot of data recovery programs people can use to retrieve lost data from a Sony laptop or any other device. Some of them have been considered and recommended by users because they have had a satisfying experience. For instance, Magoshare Data Recovery is a powerful software that can help users recover lost data from laptops, smartphones, external hard drives, local hard drives, memory cards, digital cameras, and so on. Download it here:
Magoshare Data Recovery Software offers users diverse advantages. For example, it is a reliable and highly recommended software; it is very simple to use, and it can be used to recover lost data from different locations or drives. As we can notice, this program is very useful and easy to use, so if you need to get your lost data back, you should try it.
Recover deleted files on Sony laptop even the recycle bin is emptied.
Recover lost data from formatted hard drive on Sony laptop.
Recover deleted/lost hard drive partition on Sony laptop.
Recover inaccessible or corrupted data on Sony laptop.
Three steps to recover lost data from Sony laptop
Magoshare Data Recovery is complete DIY data recovery software. First, it is necessary to download and install Magoshare Data Recovery on your Sony laptop. Once the software has been installed on the computer, you can follow the steps below to get lost data back.
Step 1: Choose Sony laptop hard drive.
Firstly, you need to choose the location where you lost your data. It could be the whole Sony laptop hard drive or any hard drive partition.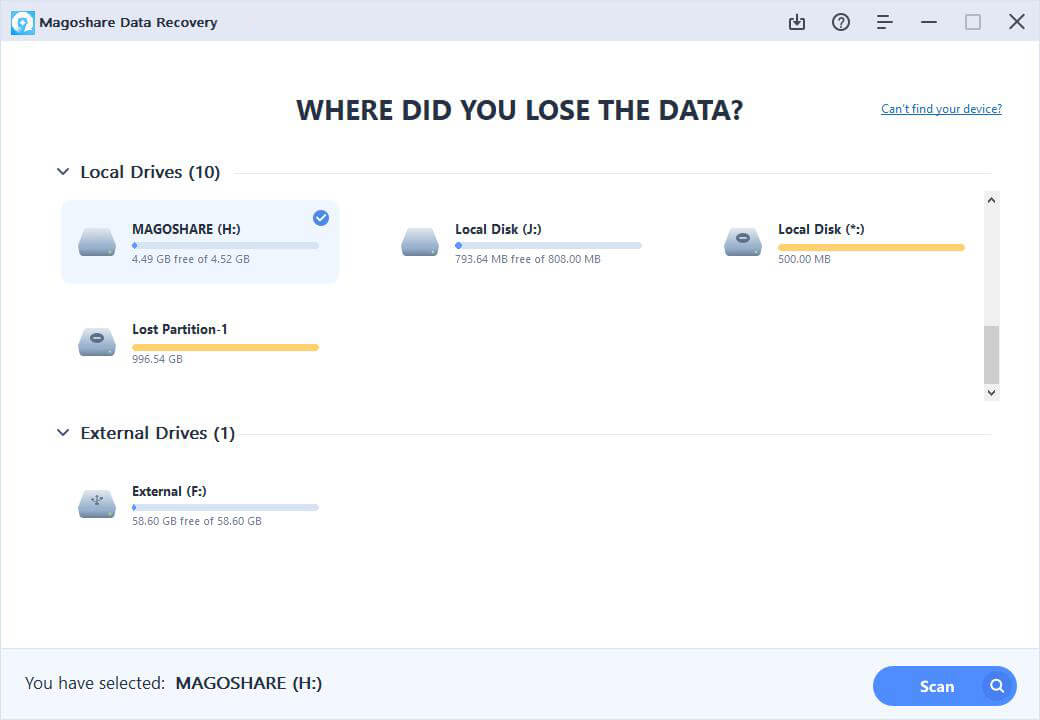 Step 2: Scan Sony laptop hard drive to find lost data.
Magoshare will deeply scan your Sony laptop hard drive. Just click on the Scan button and wait until it finishes. You can pause the scan process, but it is not recommended; it is better to wait until the scanning phase is completed.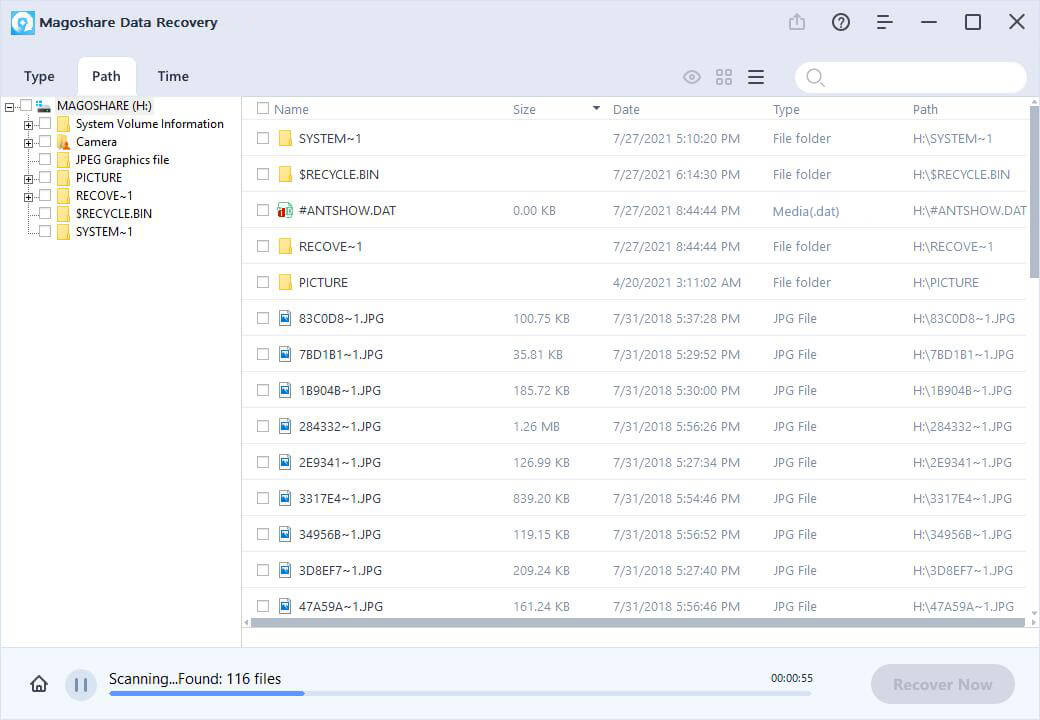 Step 3: Preview and recover lost data from Sony laptop.
After scanning, you can preview all recoverable files. Then select the wanted files and save them on your Sony laptop.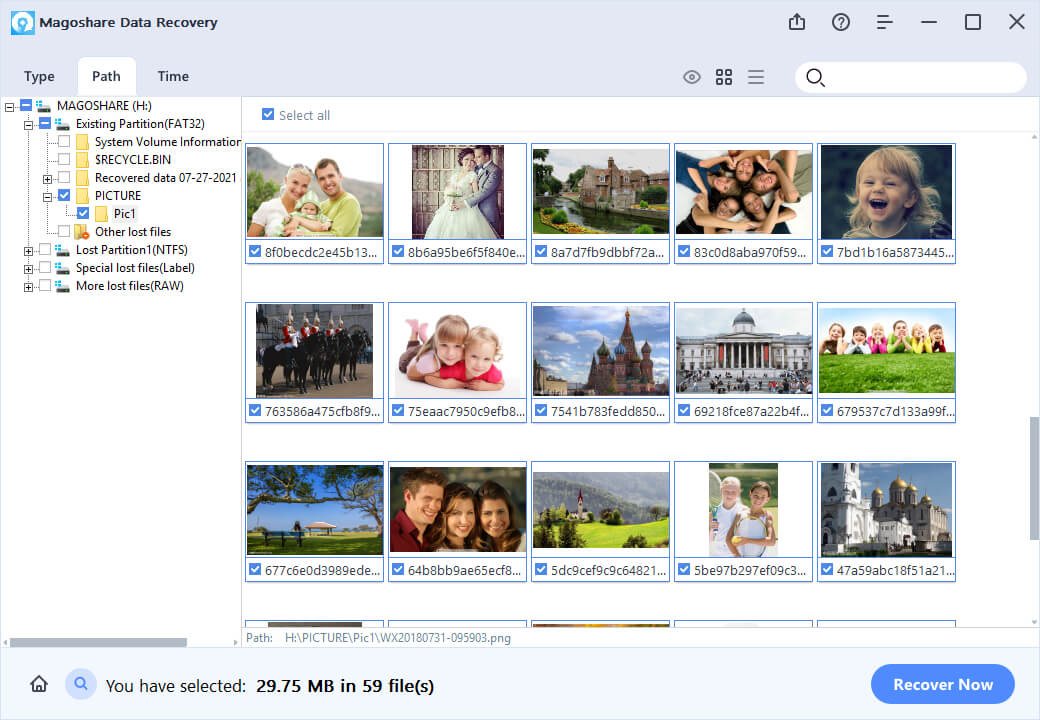 Once you have read all the steps described previously, you can notice that Magoshare Data Recovery Software can help you recover lost data in a very simple way, even you might retrieve information from a deleted, formatted or a corrupted device. As a general recommendation, try to make a data backup in order to protect your important data from unexpected issues, and remember that Magoshare could be a great choice as well. Download this Sony laptop data recovery software:
Permanently erase sensitive data before selling or donating a Sony laptop
As you've seen, data recovery software is able to easily recover deleted or formatted data from Sony laptop. Before you sell or donate a Sony laptop, you'd better find a solution to permanently erase your sensitive data in case that your data information would be recovered by other people. AweEraser is a powerful data erasure software, it can help you securely and permanently erase sensitive data on Sony laptop.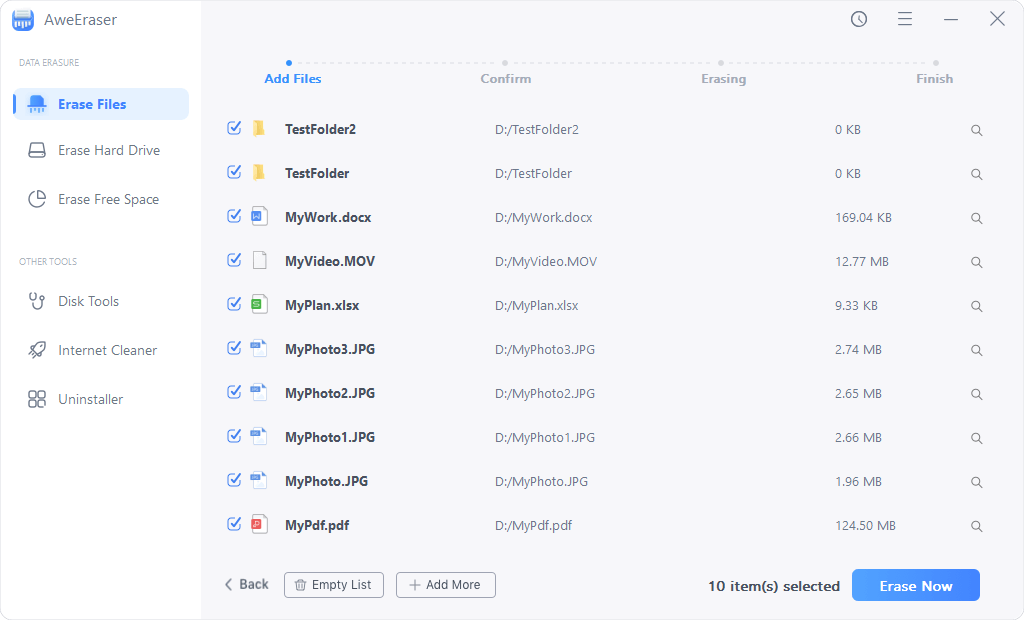 AweEraser is able to help you selectively erase files on Sony laptop, wipe hard drive and erase deleted data on Sony laptop. Once your data is erased by it, the data is gone forever, can't be recovered by any data recovery software. Just download AweEraser.