How to Repair Corrupted Word Document?
The Microsoft Office suite users will recognize the term MS Word, which is a text-editing and document-saving program. Users may have difficulty accessing their Word documents when they are corrupted, which may be frustrating.
If someone is trying to work on a corrupted Word document might run into a lot of difficulties. This is particularly true if the paper you were working on is substantial and contains a lot of information.
So, the worst situation is when you have no understanding of why your data is corrupted or how to repair it. If you're experiencing similar issues and seek simple solutions to fix damaged Word files, this is the article for you.
In what ways might a word document get corrupted?
When you can't open a file, it's a good idea to look into the possibility of file corruption. Additionally, if you can access the file, but the data is corrupted or goes blank, this indicates that the data inside the file has been corrupted somehow.
How did you discover that the file was corrupt? Before the event, have you ever done any of the following? If yes, then that's most likely the cause.
Anti-virus and anti-malware programs have taken over the computer.
Open the Word document on a disc with too many bad sectors to read or write to.
Crash or freeze occurred in the Microsoft Word software.
Frequently switching between different Word file formats.
Abrupt an interruption in the file transfer process due to power outages or system shutdowns.
Microsoft Word Corrupted File Recovery
Recovering a corrupted file from inside Word may be accomplished via various means. For free, and if the document is retrieved, it will be saved in Word and available for you to save.
Method 1: Open And Repair
It's a built-in tool in Microsoft Word that may be used to fix faulty Word documents. This is a straightforward and effective method for repairing Word documents. Even minimal corruption may be removed with this function.
Step 1. Open MS Word, click on the File and click the Open button in the screen's upper-right corner. When the File button is missing, use the Office Ribbon.
Step 2. Locate the corrupted Word file. Select the file, right-click on the file you want to open and click on the Open button's down arrow.
Step 3. By selecting 'Open and Correct', Word will attempt to open and repair any corruptions it finds.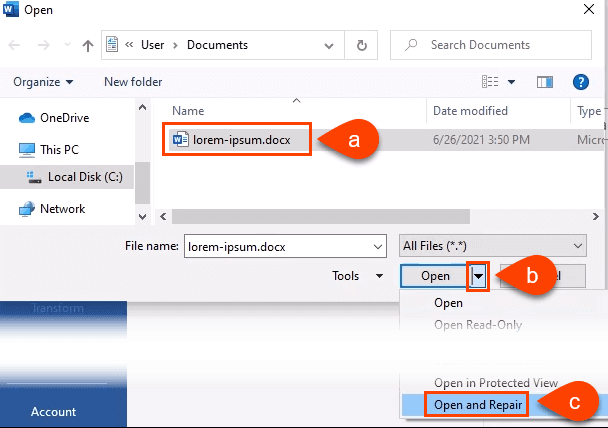 There are various ways to fix Word files that are corrupt. There is a chance that this built-in Microsoft feature won't address the problem.
Method 2: Create A New Document
Another way to fix corrupt MS Word files is to use this technique. You may be able to fix Word documents by generating a new file.
Step 1. Select New from the File menu.
Step 2. Then click on the Blank Document option.
Step 3. Then pick Object from the Insert menu. Select Object from the drop-down menu again and select Create From File in the following window.

Step 3. Make a selection in the Create From File window of the corrupt Word document. Click OK when you're finished.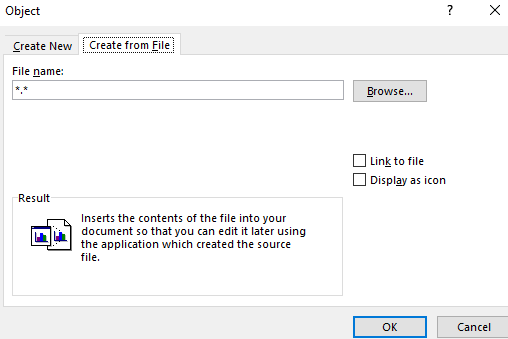 However, the probabilities of this happening are very low since Word will usually give you an error message because it is impossible to insert the same format from one damaged file that Word cannot read. If it doesn't work for you, there are alternative options available. To go on to the next.
Method 3: Change Document Format And Restore In Word
The first-aid approach for Microsoft Word file recovery if the previous procedure fails.
Step 1. Open the Word program and click the File menu in the ribbon.
Step 2. Next, choose the Word document that has been corrupted and then click on Open to open it. The document should be saved in a different file format. To do so, follow these instructions:
In the File menu, choose Save As from the drop-down menu.
Select Other Formats in Word.
Then, in the Save As File Types window, choose Rich Text Format (*rtf).
To save your changes, click the Save button.
Then pick Close from the File menu.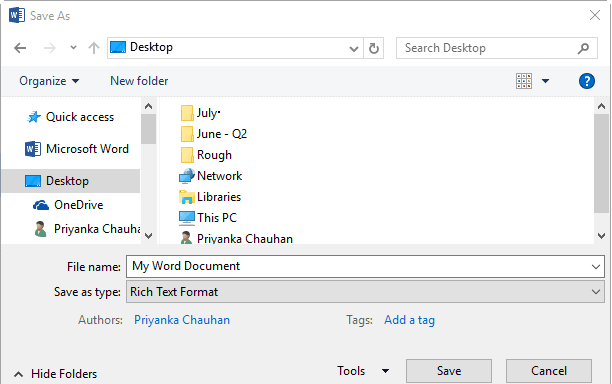 Step 3. Once you've finished that, you may save the document back to your Word document. To do so, follow these instructions:
To open a file, go to the File menu and choose Open.
After that, select the document saved as a Rich Text File and click Open.
Navigate to the File menu in the ribbon and choose Save As to save a file.
Right-click Word Document and choose "Save as".
Click on Save after renaming the file.
Accessibility may be regained by changing the file format of a faulty Word document. Still, there are various workarounds described in the following sections if it isn't the trick.
Method 4: Repair Corrupt MS Word File With Wondershare Repairit
You'll need to use a Word document repair tool if you can't fix certain documents on your own. To recover data from even the most corrupted documents, Wondershare Repairit uses a proprietary algorithm. Please visit this website to download and install this application before continuing the instruction. Let us assist you through the remaining steps:
Step 1. When you open Wondershare Repairit, the file selection interface appears in the dashboard section. Select the desired drive from the "File Repair" drop-down menu and click the "Add" button.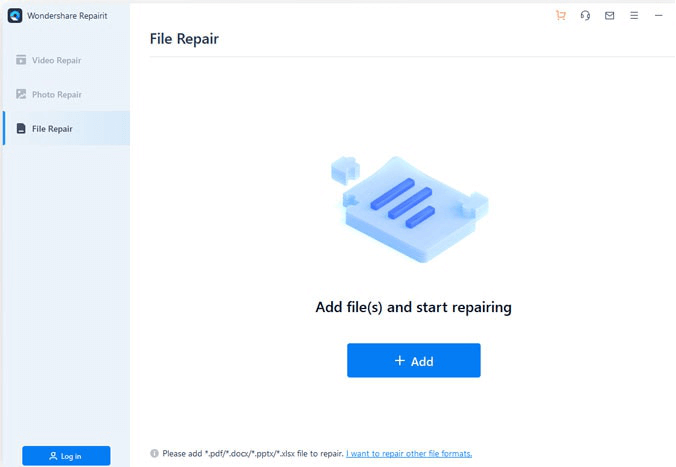 Step 2. Continue by tapping the "Repair" button after choosing a folder to repair. Wait a few seconds after selecting a file from the results table.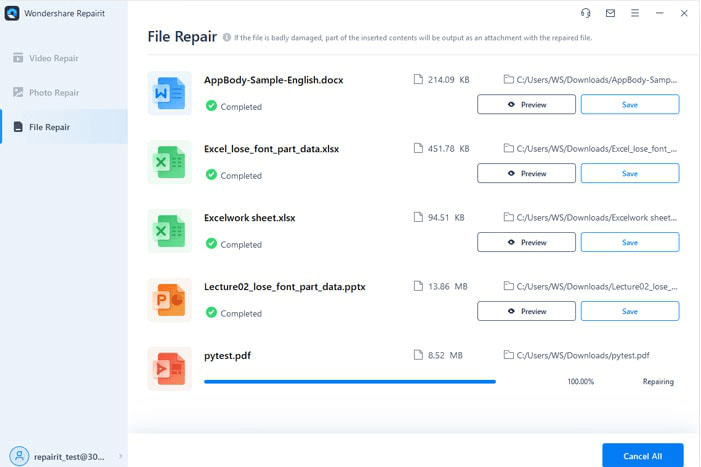 Step 3. It is possible to preview and save the corrected file from the system. Click "Save" to open a new window where you can choose a location for your saved file.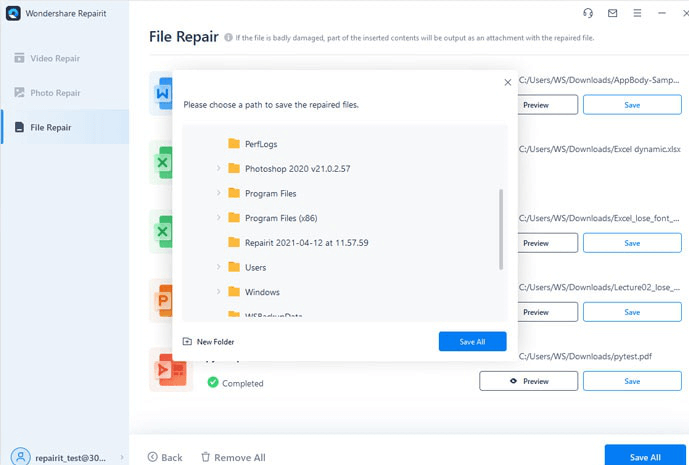 Method 5: Recover Deleted/Formatted Or Lost Word Document
When your Word document is deleted or lost duo to formatting hard drive, you can use data recovery software - such as Magoshare Data Recovery to get the lost Word document back. This software also can help you recover corrupted/overwritten Word file. Follow the steps below:
Step 1. Download and install Magoshare Data Recovery on your computer, then open it.
Step 2. Select the hard drive where you delete or lose the Word document.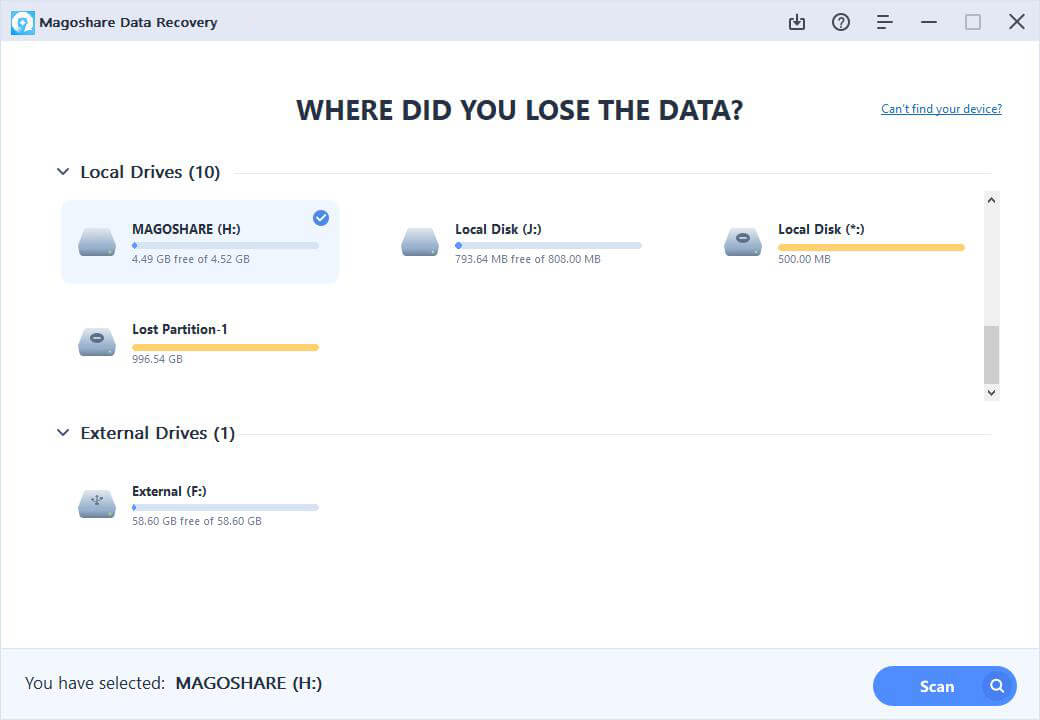 Step 3. Click on Scan button. Magoshare Data Recovery will deeply scan the hard drive and find lost files.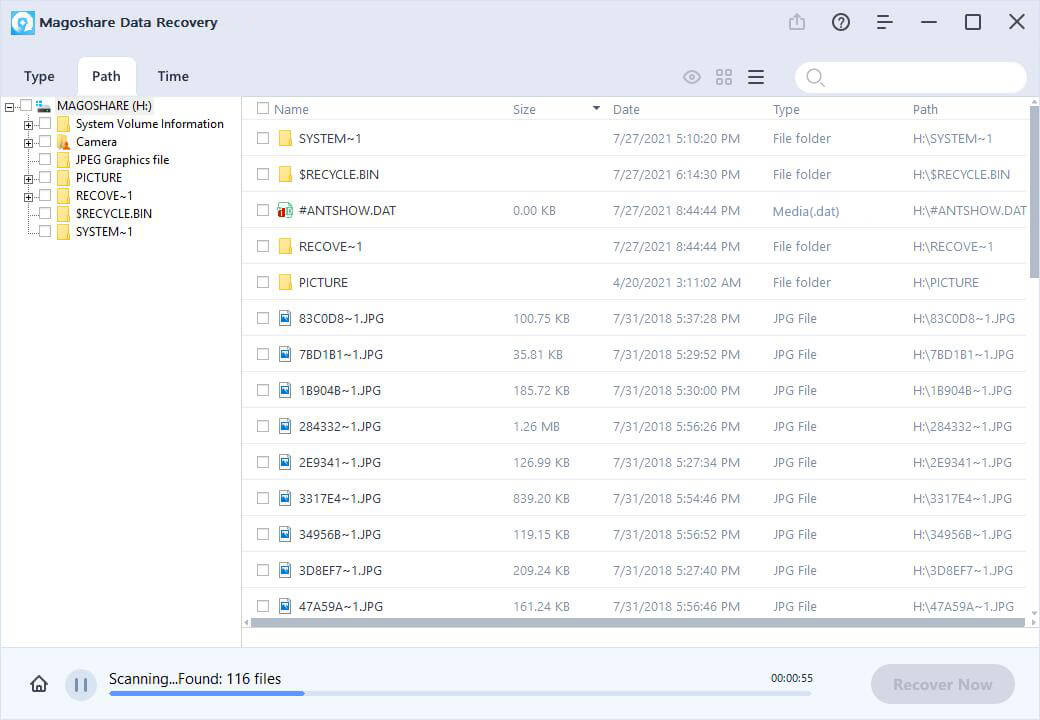 Step 4. Once the scan is completed, you can preview all recoverable files. Then select the wanted Word files and save them.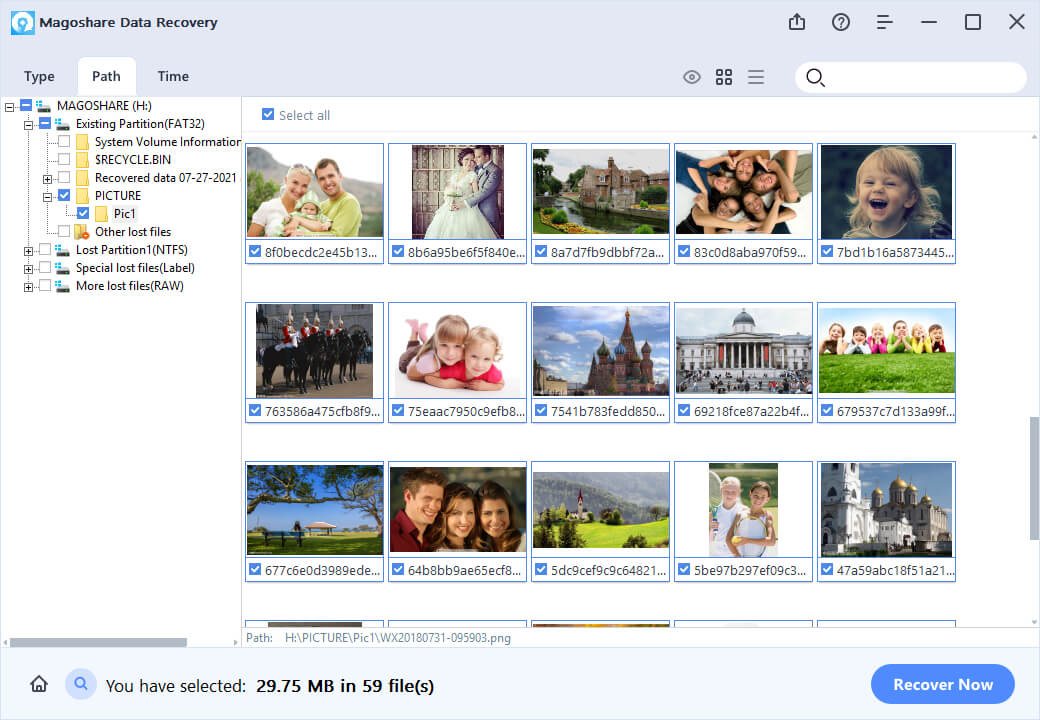 Conclusion
This article will highlight how to fix corrupted Word documents. It is possible to access a corrupted Word file using the manual workaround techniques described above. Backup your Word files often if you don't want to fix damaged Word files.