Toshiba Hard Drive Data Recovery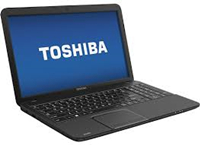 Have you lost data from your Toshiba hard drive and you have no idea how to get that information back? If you are dealing with this issue, you have come to the right site. Here, we will show you an easy way to recover lost or deleted files from any of your devices. You can use a professional data recovery software like Magoshare Data Recovery, which is a powerful and reliable Toshiba hard drive data recovery program for retrieving lost, deleted, formatted, and even corrupted files.
How to recover lost data from Toshiba hard drive?
Users often lose essential data from hard drives, laptops, smartphones, USB flash drives, memory cards, or any other storage media. Through this guide, we will focus on a Toshiba hard drive. People might lose information due to different reasons, including accidental deletion, a third person error, system crash, damaged or corrupted device, or any other possible causes. The thing is that it could be a very disgusting experience, particularly if this information is very important.
Although it seems to be the end of our files, it is not completely true because they can be recovered through different methods. For instance, you can search on the recycle bin; deleted files remain there some time, so you can restore what you need. Maybe, you can find them in a temporary folder or an external hard drive you have used previously to make a data backup. Another option is using a professional data recovery and here we will explain how to use Magoshare Data Recovery Software.
Magoshare Data Recovery is one of the best programs targeted at recovering lost files. It offers users a series of advantages such as ease, reliability, compatibility with different operating systems, and more. The recovery process can be very simple if you choose this program. Just follow these steps to recover lost data from Toshiba hard drive.
Step 1: Download and install Magoshare Data Recovery Software on the computer.
First of all, you have to download and install Magoshare Data Recovery on the computer. It is compatible with Windows and Mac.
Step 2: Choose Toshiba hard drive as the location.
Then, it is necessary to select Toshiba hard drive as the location to be scanned. Sometimes, people choose a particular folder, a hard drive partition or the whole hard drive.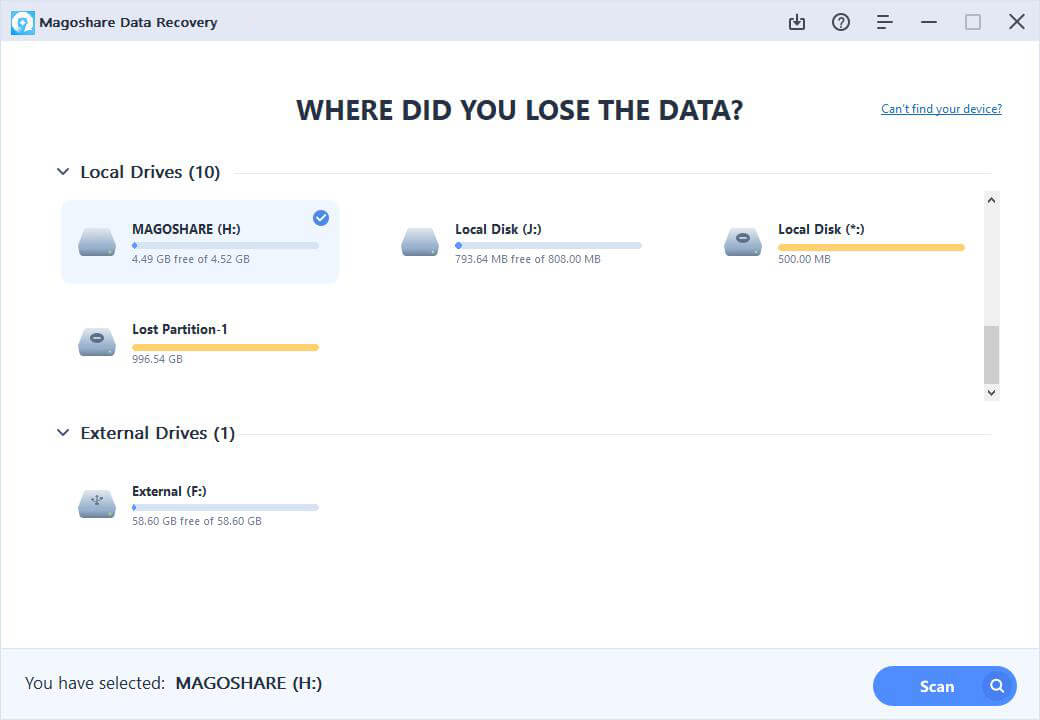 Step 3: Scan Toshiba hard drive to find lost data.
When you have chosen the location, Magoshare Data Recovery software will start scanning the Toshiba hard drive. Just click on the Scan button and wait until this phase is completed.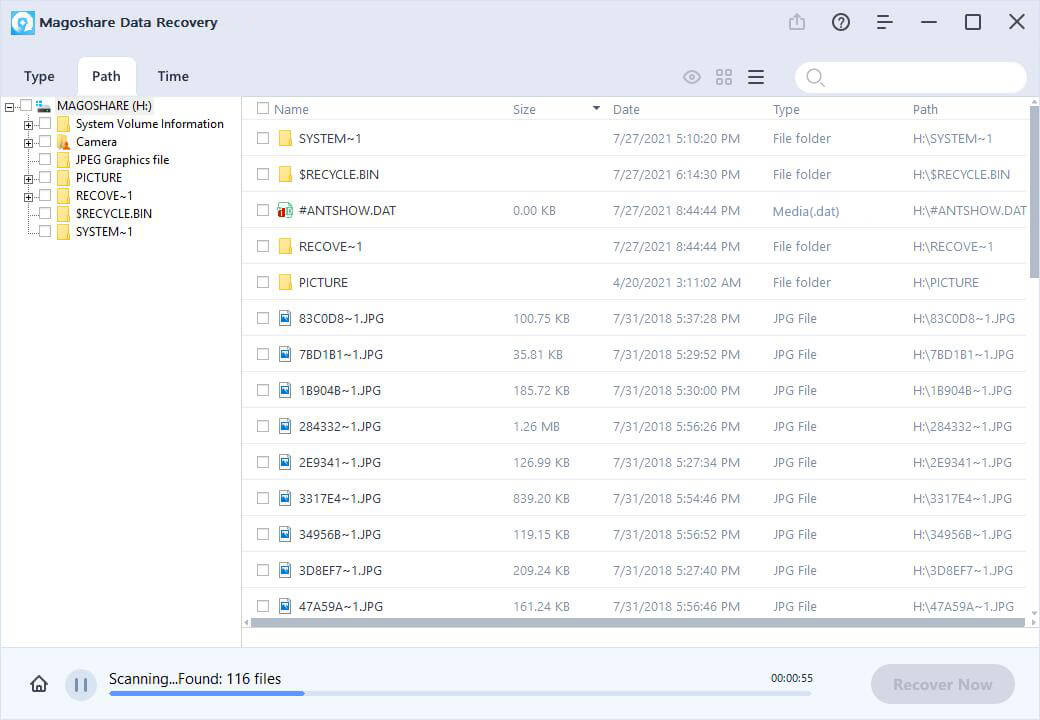 Step 4: Preview and recover lost files from Toshiba hard drive.
Finally, preview and recover lost files from Toshiba hard drive. Click on the Recover Now button to save all the files you want. You can select some files or all of them and then save them on the computer. Also, you can make an extra backup, just in case.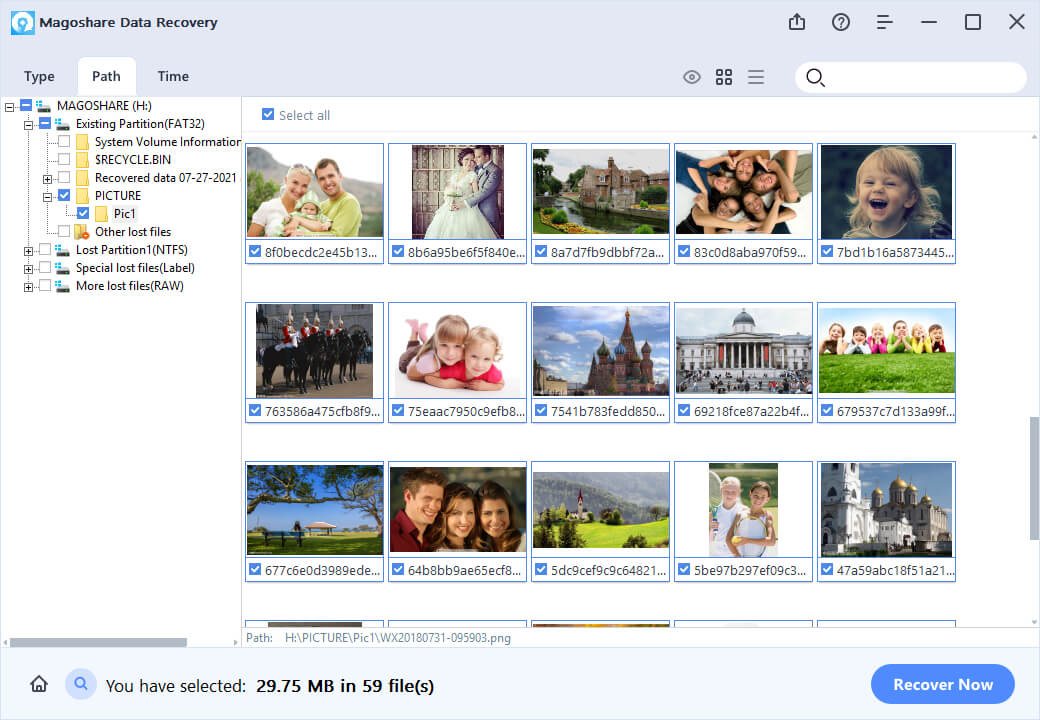 Magoshare Data Recovery Software is a great choice if you need to recover your lost, formatted, deleted or corrupted files and what you need to do is following some simple steps. This data recovery software is able to quickly recover deleted files from Toshiba hard drive, recover formatted/inaccessible data from Toshiba hard drive as well.
Before you recover all lost files from Toshiba hard drive, don't save new files to your Toshiba hard drive. Magoshare Data Recovery offers deep scan technology and can find every recoverable file on your Toshiba hard drive. It also can help you export data from unrecognized/inaccessible Toshiba hard drive to another hard disk drive. Download Magoshare Data Recovery here: