Best Data Recovery Software for Windows 11 [2023 Updated]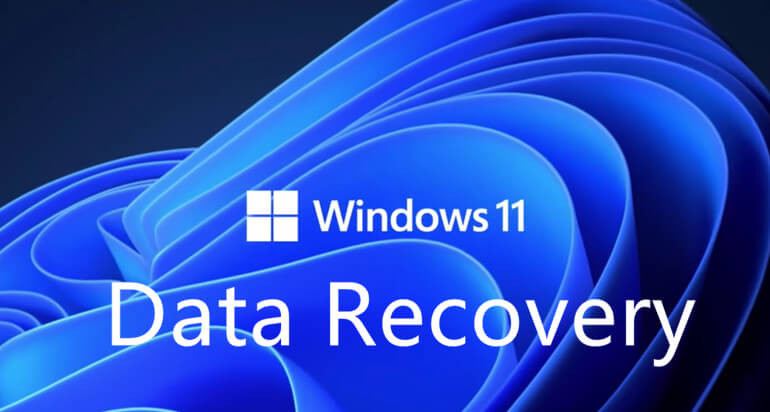 Quick Navigation:
Now new Windows users can purchase a new PC with the latest Windows 11 operating system and old Windows users also can upgrade or install the latest Windows 11 operating system on their computers. But, even the most advanced operating system can not avoid data loss.
A terrific system crash or mistakenly deleting your files and losing all your credentials and private data is definitely not something that we yearn for. But don't you worry! With the assistance of the best data recovery software, we have you covered! Wondering how does that works? Let's dive into it and know more about it.
Whenever you delete any of the files on your Windows 11 computer, whether you do it intentionally or mistakenly, it directs towards the recycle bin. Most people intentionally delete the files from recycle bin and think that they are gone. But here it goes! These files are still not removed. All the files that you have deleted stay hidden on your computer; the space is then allocated to the other files. For instance, the system doesn't utilize the designated space; the file you have deleted stays in your system for a long time.
Best data recovery software for Windows 11
The quickest way to recover permanently deleted files or formatted data on Windows 11 is using Windows 11 data recovery software. There many data recovery developers offer data recovery programs so that Windows 11 users can recover deleted or lost data.
Magoshare Data Recovery is one of the best data recovery programs. Now, this super data recovery software also supports for Windows 11 operating system. Whether you want to unformat a Windows 11 disk or recover permanently deleted files on your new PC, just try this software.
Magoshare Data Recovery
Recover permanently deleted files, recover recycle bin, recover lost files due to Shift + Delete.
Recover lost data due to partition loss, virus infection, hard drive crash, etc.
Recover lost data from SSD, HDD, Memory card, USB flash drive, digital camera, RAID, etc.
Three steps to recover lost data on Windows 11
Magoshare Data Recovery offers the best method to recover lost data from HDD, SSD, memory card, digital camera, USB flash drive, etc. It is a complete DIY data recovery tool. This software offers advanced data recovery technology and can deeply scan your device to find every recoverable file. Follow the steps below to get lost data back.
Step 1. Select the hard drive where you lose your data.
First of all, open Magoshare Data Recovery on your Windows 11 PC, it will show all drives and devices. Then select the hard drive where you lose your data.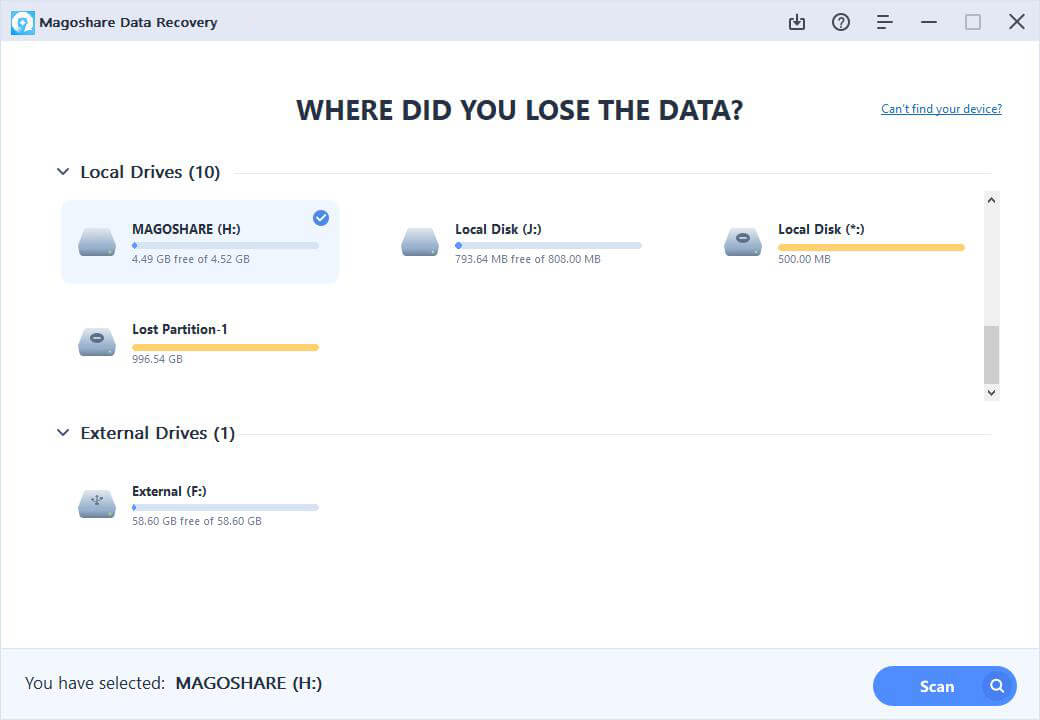 If your hard drive or external device can't be recognized, check this guide: fix unrecognized hard disk drive or external hard drive >>
Step 2. Scan the hard drive to find lost data.
Click on Scan button. Magoshare Data Recovery will deeply scan the selected hard drive and find every recoverable file.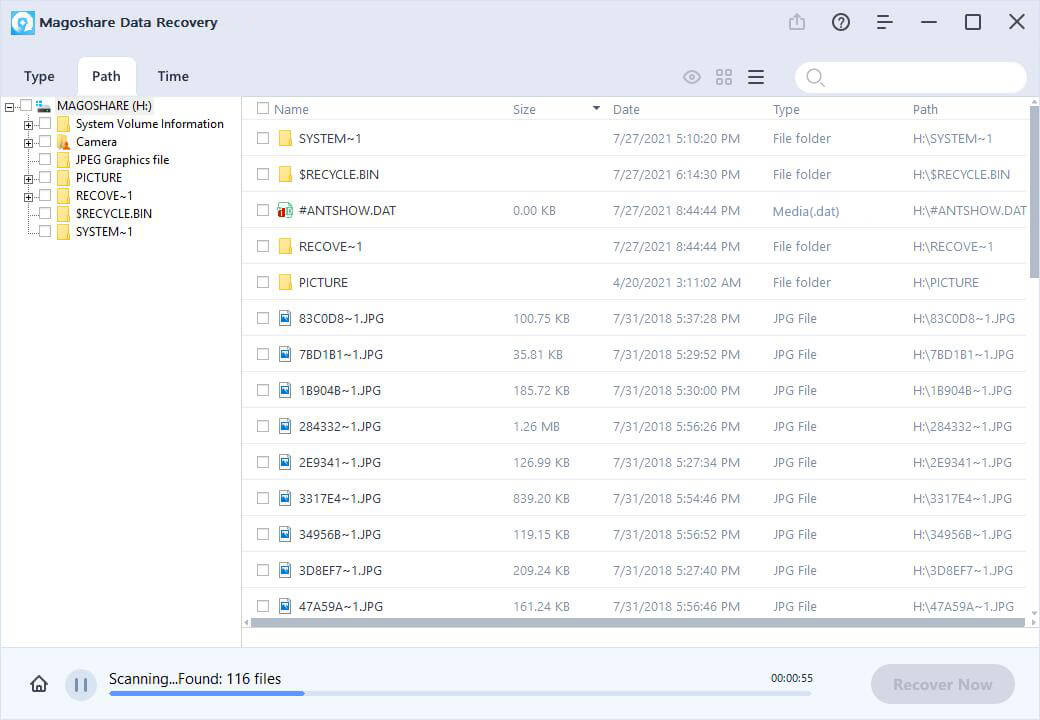 Step 3. Preview and recover lost data.
Once the scan is completed, you can preview all recoverable files. Then select the wanted files and click on Recover Now button to save the files.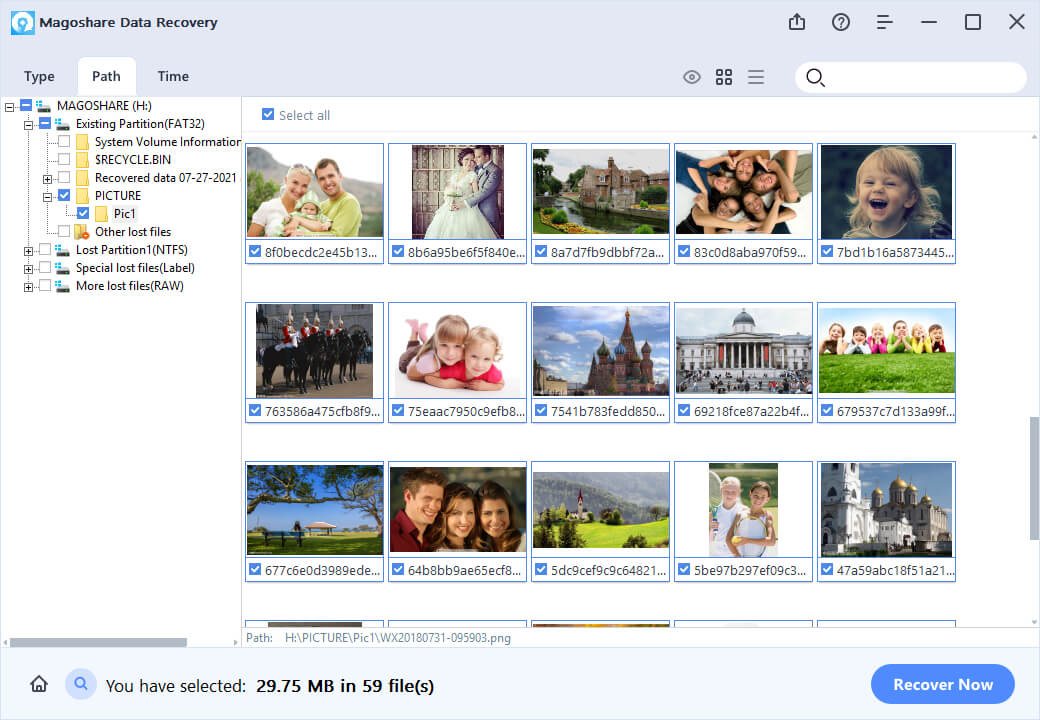 Magoshare Data Recovery can help you recover all types of lost files such as documents, photos, videos, audio files, emails, etc. It also can help you recover a deleted folder or a lost hard drive partition on Windows 11 PC.
Windows 11 data recovery FAQs
1. I deleted the files a few months ago, can I recover them?
Yes, Magoshare Data Recovery can help you deeply scan the hard drive and find all recoverable files including the files which were deleted a few years, a few months ago.
2. I formatted the hard drive on Windows 11 PC, the data lost forever?
No, the formatted data still can be recovered by data recovery software such as Magoshare Data Recovery. Just run Magoshare Data Recovery to scan the formatted hard drive and get all lost data back.
3. I can't access to my external hard drive, can I recover my data?
Yes, Magoshare Data Recovery can help you find all existing data and lost data on the inaccessible external hard drive. Just select the data and save it to your Windows 11 PC.