How to Recover Deleted 4k Videos?
Currently, digital devices are made to easily take photos and record videos at any time. However, the removal of a 4k video or image may happen by accident, deletion, formatting or by selecting a default setting. If you are one of those people who have experienced any of these situations, just calm down! Here, we will explain how to recover deleted 4k videos with just using one of the most appropriate tools. Beyond the circumstances, you will be able to recover your file so that you save it in another safer place of the device or computer.
Recover deleted 4k videos with data recovery software
There are many reasons and situations when you can accidentally delete files, especially when working with large amounts of files and you are constantly deleting those to have more space. Things like this usually easily happen while we accidentally press the "delete button. For this reason, it comes to mind how to recover deleted 4k videos? Do not worry, the 4k video files are saved on the digital device or on the hard disk of the computer, regardless of whether you deleted your videos or formatted the memory, you can always recover those files, of course you should do it as soon as you give notice that the 4k video has been deleted.
The best tool to do this is the recovery software of Magoshare Data Recovery, since it supports the recovery of lost videos on Windows, Mac OS. This software is ideal for recovering 4k videos that are lost or deleted from any type of computer or storage medium, as well as recovering lost 4k videos from damaged or inaccessible hard drives and storage devices. You just have to download the program as soon as possible, stop using the device soon after the loss of data to avoid overwriting and avoid using the same memory card in multiple devices.
Magoshare Data Recovery works by performing a scanning of the storage units, showing a preview of the 4k video files and recovering the files in the selected destination storage.
Steps to recover deleted 4k videos
Step 1: Download and install Magoshare Data Recovery on your PC or Mac.
Step 2: Run Magoshare Data Recovery and select the hard drive/device where you delete the 4k videos. If you want to recover 4k videos from external device, just connect it with your computer.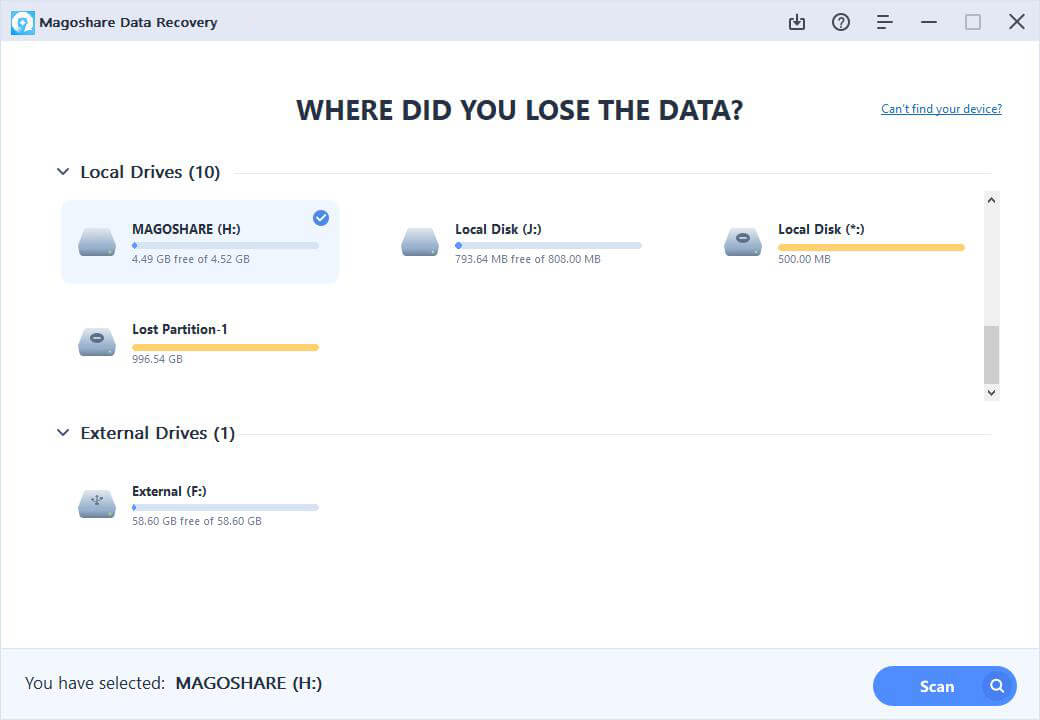 Step 3: Click on "Scan" button to scan the hard drive or device to find deleted 4k videos. Magoshare Data Recovery offers deep scan to ensure finding every recoverable 4k video on your hard drive or device.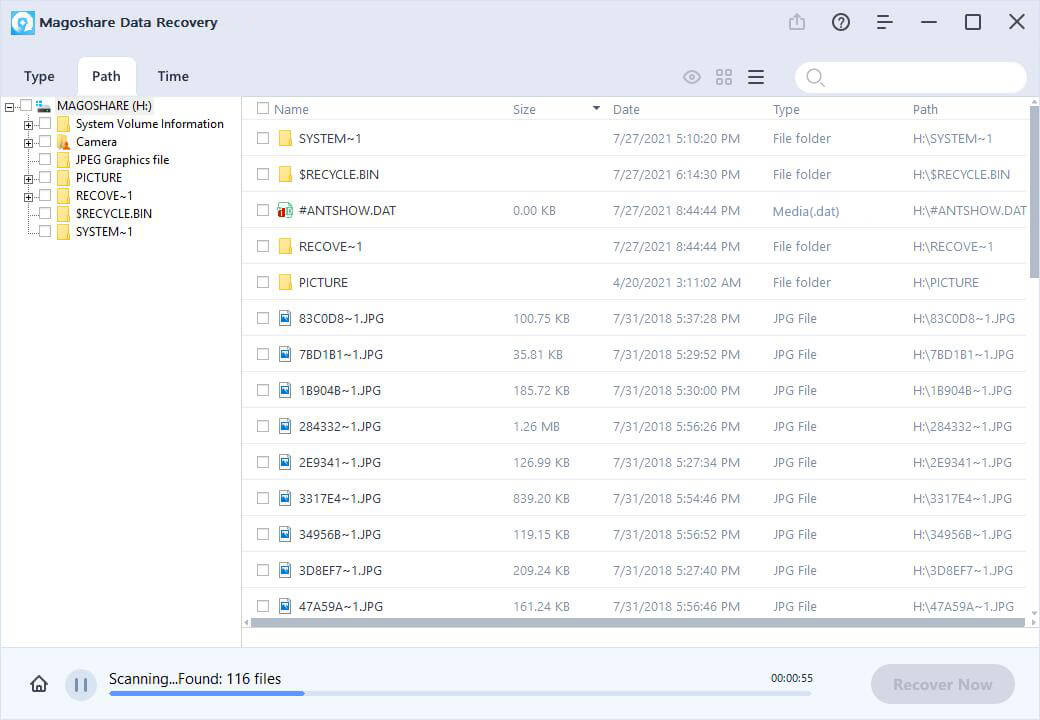 Step 4: Once the scan is completed, you can preview all the 4k videos. Then select the wanted 4k videos and save them to your computer.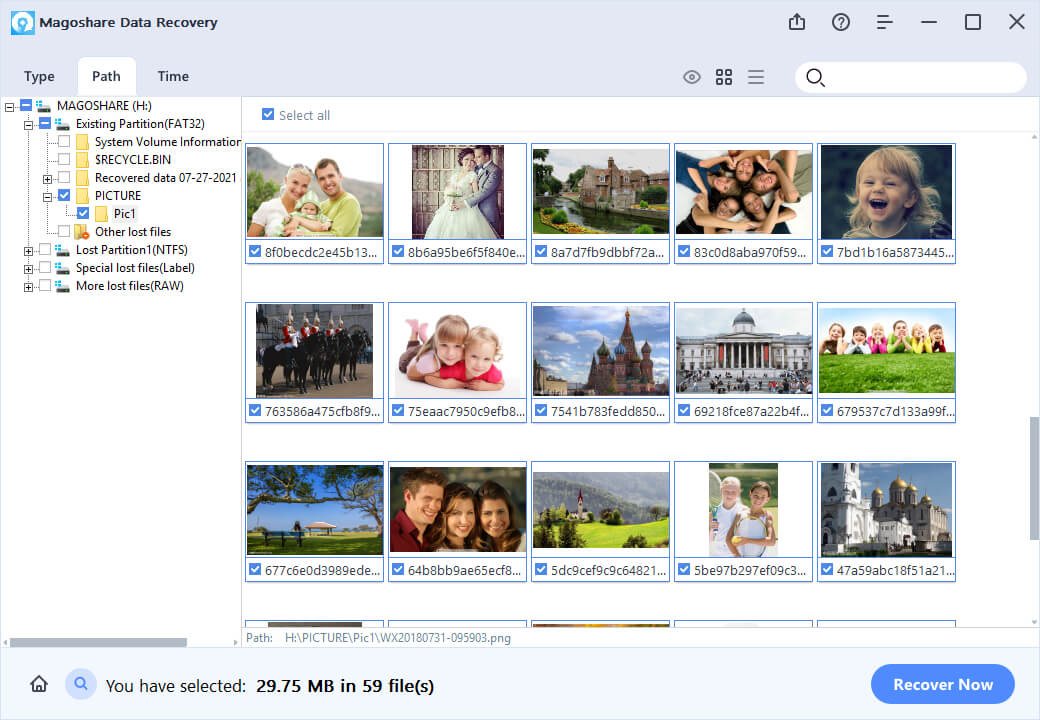 It is very simple to recover deleted 4k videos with Magoshare Data Recovery. It supports to recover deleted 4k videos from PC/Mac, hard drive, digital device and other storage media device. It also can help you export lost 4k videos from inaccessible or damaged hard drive/device.