How to Recover Deleted Videos on Home PC?
Summary: How to recover deleted videos on home PC? Don't worry. Magoshare Data Recovery offers easy and secure solution to help you recover all lost videos on home PC. Just read more.
Through this article we will show you how to recover deleted videos on home PC. This issue can happen due to several reasons such as unintentional formatting of local hard drive, virus or malware infection, accidental deletion, or maybe intentionally by ourselves or a third person. We can avoid this issue if we install a good security application, have a backup with our files, or simply if we check the Recycle Bin carefully before emptying it. These are just some good recommendations to avoid facing this uncomfortable situation. It is possible to recover those deleted videos or any other deleted files using a good data recovery program like Magoshare Data Recovery.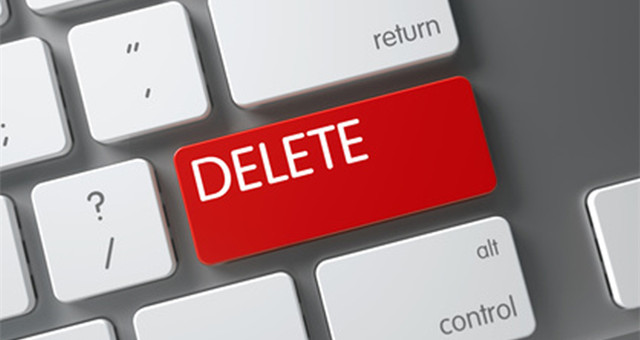 Some simple steps to recover deleted videos on home PC
If we want to recover deleted videos on home PC, we may do it directly from the Recycle Bin, but if we cannot find them in this location, we can try getting them from our data backup or maybe trying to restore it from a previous version. These are great alternatives, but what happen if we cannot recover our deleted videos using these options? Well, we still have options; we can use a good data recovery program to retrieve our lost information. There is a wide variety of data recovery programs and that is why we will help you choose a great one known as Magoshare Data Recovery.
Using Magoshare Data Recovery is not complicated and we can get our lost data back by ourselves. We need to follow some simple steps and then our lost files will be back:
Step 1: Choose the hard drive on home PC.
Where you delete the videos? Just choose the hard drive where you delete your videos.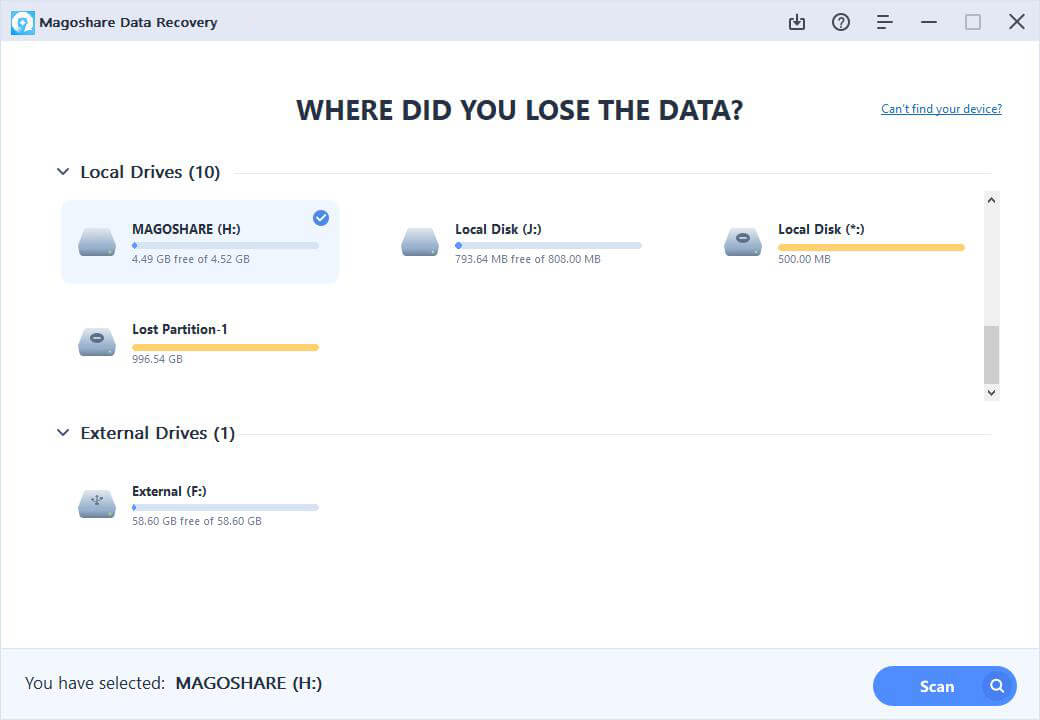 Step 2: Scan the hard drive to find deleted videos.
Once you have chosen the right location, just scan the location to find deleted/lost videos.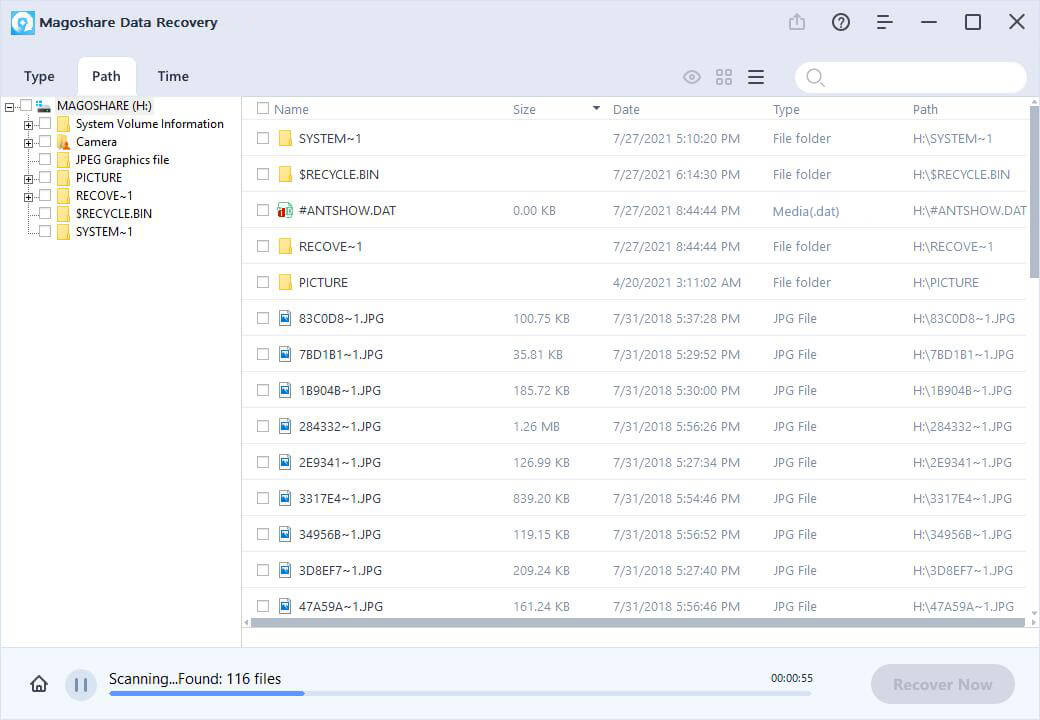 Step 3: Preview and recover lost videos on home PC.
Once the scan is completed, you can preview and recover all deleted/lost videos or other files.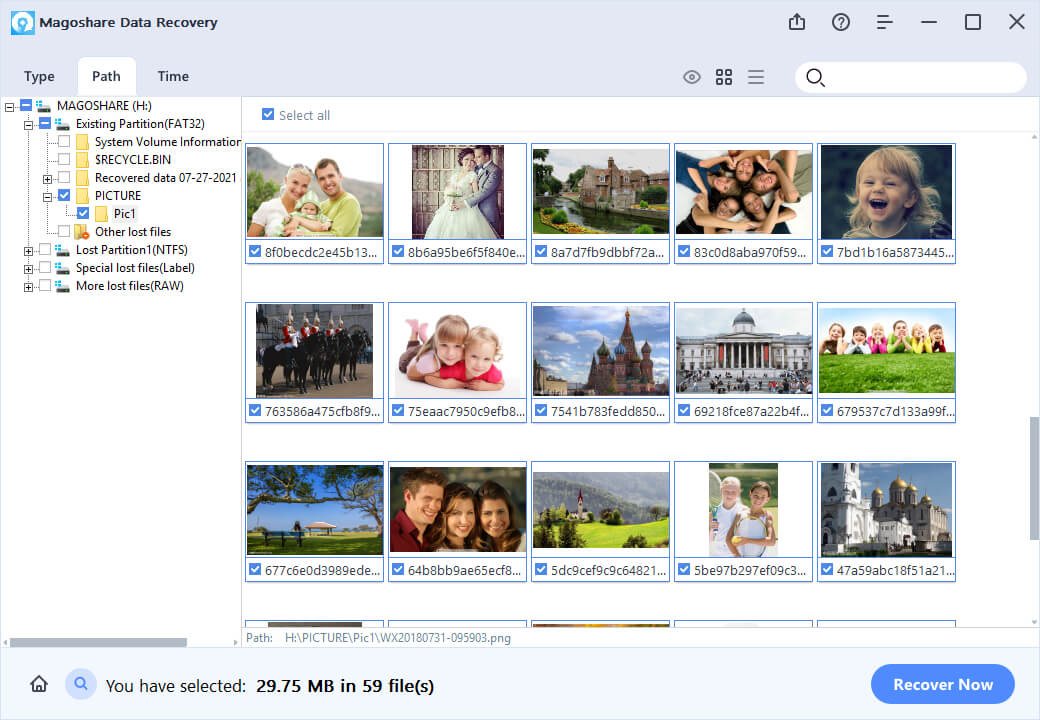 Magoshare Data Recovery Software provides diverse advantages such as: It is reliable, easy to use, and compatible with Windows and Mac. This program can be used for recovering lost, deleted, formatted, damaged or corrupted files from diverse storage media such as USB flash drives, memory cards, external hard drives, digital cameras, MP3, MP4, local hard drives, hard drive partitions, among other storage media.
If you want to recover deleted videos on home PC, Magoshare Data Recovery is a good option. It can 1:1 recover the deleted videos, 4k videos, HD videos, movies on home PC. Just try it now!