Best 7 Disk Cloning Software for Windows 11 [2023 Updated]
Do you have a Windows 11 PC that needs a new hard drive? Why use a disk cloning program? For both professional and home users, disk cloning is an essential aspect of the digital age. We can't afford to lose any of the data on our hard disk, whether it's critical or not.
It is always good to use disk cloning software to create a system backup to minimize data loss. To ensure that your PC's data and applications are safe, you should use disk cloning, the most efficient technique. Clone software is the only approach that gives the same efficiency level as disk imaging and other copying methods.
It is essential that you choose a dependable and trustworthy program to generate a clone of a hard disk. The free disk cloning program for Windows 11 will be covered in this post, so let's get started.
Best 7 Disk Copy & Disk Cloning Software for Windows 11
If you're concerned about the safety of your critical files and folders, you should set up a backup copy on a second hard drive as well. Do not continue your search; you have arrived at the ideal location. On this page, you'll find the finest Windows 11 disk cloning software in 2022.
Magoshare offers one of the best disk cloning software - AweClone, this software is fully compatible with Windows 11, Windows 10, Windows 8/8.1, Windows 7, Windows Vista, etc. This Windows 11 disk cloning software is pretty simple to use and is 100% safe software. With this software, you can clone any type of HDD, SSD, memory card, digital camera, external disk and other storage device on Windows 11.
AweClone - Disk Clone Software
Two Windows disk clone modes: disk clone and partition clone.
Clone HDD, SSD, external storage device on Windows 11.
Three simple steps to clone data without any loss.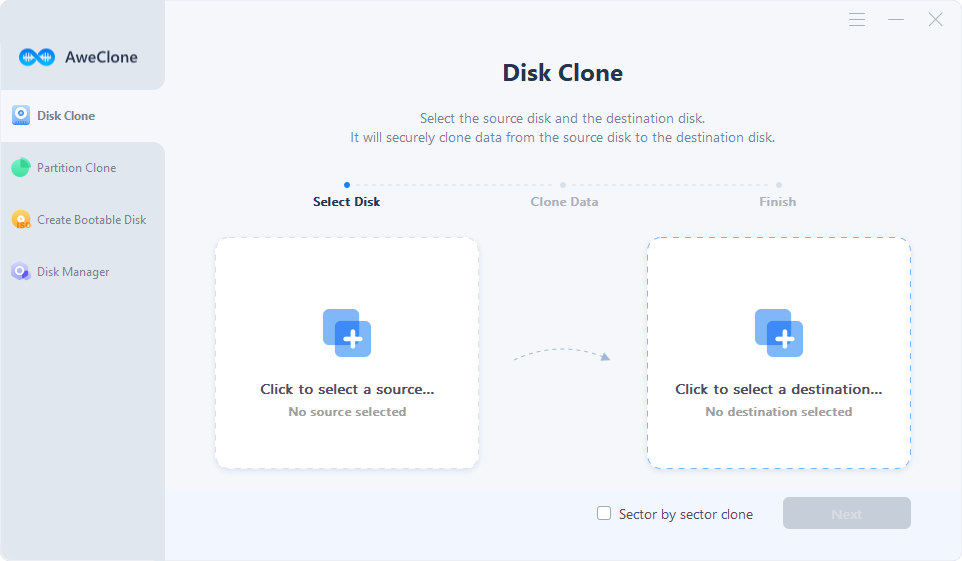 Additionally, AOMEI Backupper provides a stable, free version capable of doing backups and cloning operations. Depending on your needs, you may clone an entire disk or a single partition using the free version. When building an operating system clone, you will need to get the pro version.
In addition, practically all of the necessary backup and restoration functionality is included in the free edition. System backups, file backups, partition backups, incremental/differential backups, sector-by-sector backups, and many more options are available. The free version should be enough if you need to clone the operating system and don't care about any additional pro version capabilities.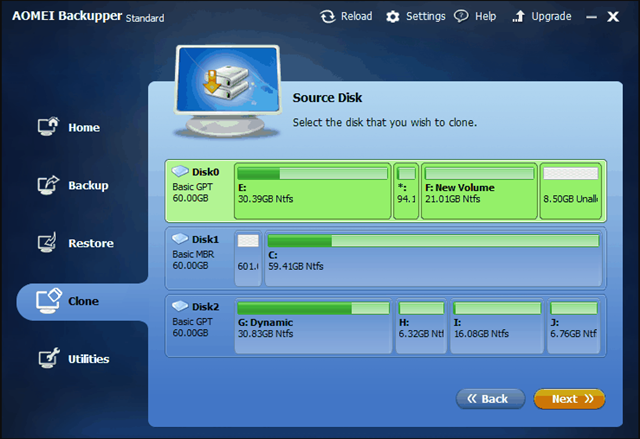 Clonezilla is an HDD cloning program that I like to use and recommend to others. Rather than being a traditional cloning tool, this one is more like a bootable Linux distribution. It can do bit-by-bit copying and supports an extensive list of file systems. In addition to the option to reinstall the Grub bootloader, an unattended mode and multicast support are pre-installed on this system.
Without a doubt, Clonezilla is the most potent freeware disk cloning tool accessible. Clonezilla may be the best option out there today. The Clonezilla SE can clone 40 computers at once if you need to duplicate your computer setup swiftly. In the beginning, people may have difficulty using Clonezilla's curses-based user interface.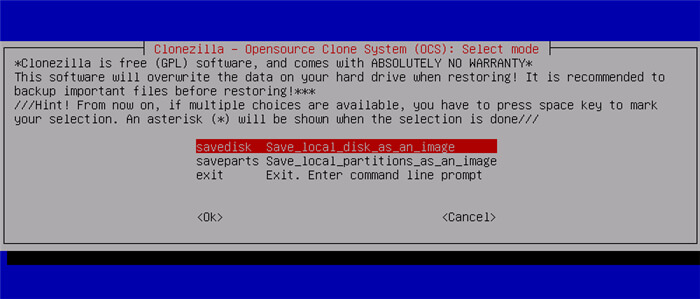 Using EaseUS Todo Backup, you can back up your data with a single click. Backups for Windows devices may be performed in full, incremental, or differential mode. You may schedule backups and retrieve your data immediately in the event of a disaster.
If your system fails, you may recover it without having to reinstall everything. The program is compatible with various storage devices, including hard drives, solid-state drives, RAID, USB drives, tape, FTP servers, network-attached storage, DVD players, and more. To put it another way, you can store your backups in whatever location that's most convenient for you.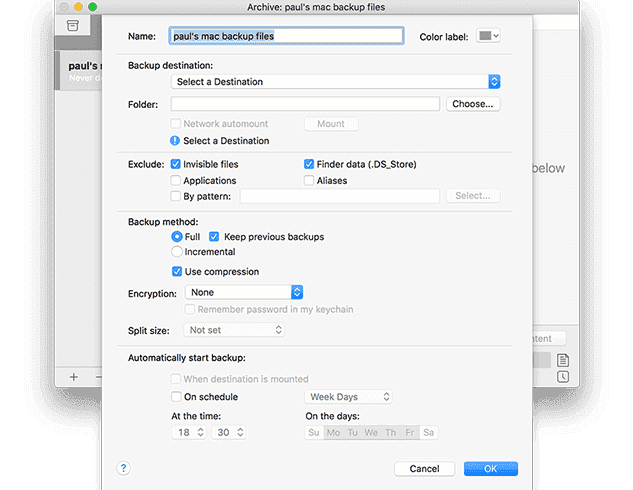 If you're just getting started with cloning and don't want to spend a fortune, I'd suggest Macrium Reflect. Macrium Reflect's free edition may not be as powerful as Clonezilla. But it is just as feature-rich and easy to use. You may produce backup images or whole disk clones using the free version, which is accessible for both personal and business usage.
It's also possible to plan backups based on a variety of schedule templates. The free version is sufficient for backups and whole-disk cloning. But you'll need to upgrade to the commercial version (which is very expensive) if you want additional capabilities. The Rapid Delta Cloning technique is the most important feature you'll gain if you upgrade to the commercial version.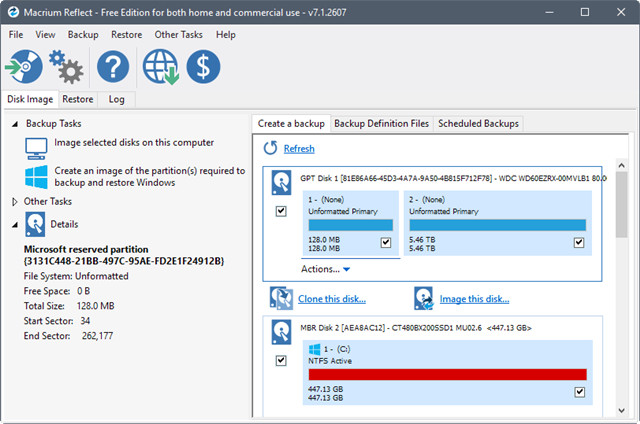 Disk cloning of the complete drive and complex operations such as cloning by a partition are all supported by Paragon Hard Disk Manager, which can even resize a partition while copying it. It is also possible to transfer a hard disk with a varied sector size to another hard drive.
Other fascinating features include the ability to build a virtual clone of your PC on a USB drive, which can then be used to run the clone from another PC. Alternatively, using the included Recovery Media Builder, you may create recovery media to enable you to boot a non-bootable computer.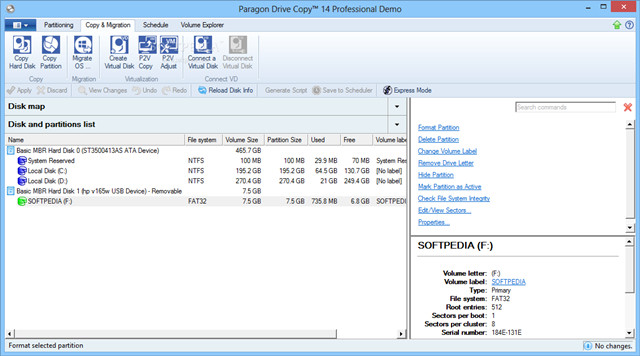 This advanced disk cloning software can be used on common Windows 11 computer and RAID disk drive. It also supports partition clone and disk clone. Users only needs to select the source drive and destination drive, DMclone will quickly clone data from the source drive to the destination drive.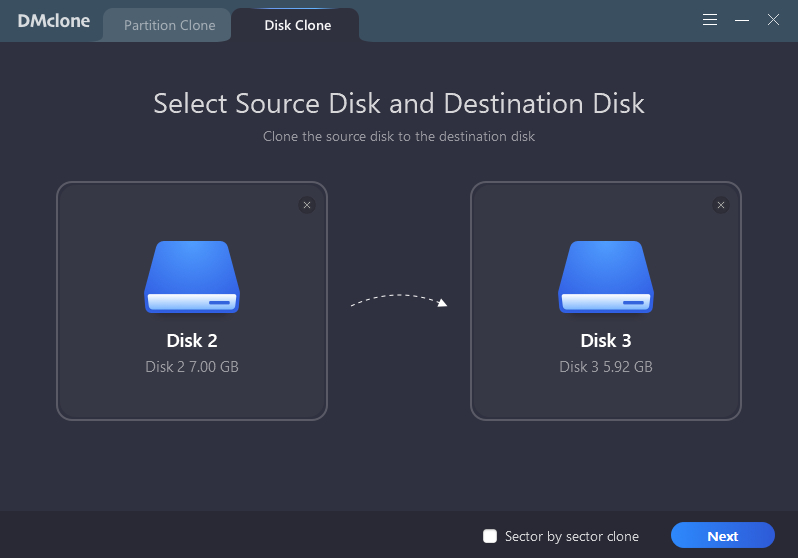 Conclusion
The greatest disk copying software for Windows 11 in 2022 can be found here. Upgrades to the computer or hard drive are essential for every frequent computer user. As a precaution, one should clone their hard drive either to an SSD, Cloud Storage, or any other secure location to ensure that all of their files and data are safe.
When it comes to disk cloning, I prefer AweClone or Clonezilla. Both provide dependable free versions with a user-friendly interface, making the copying procedure a breeze for you.