Best 5 Clonezilla Alternatives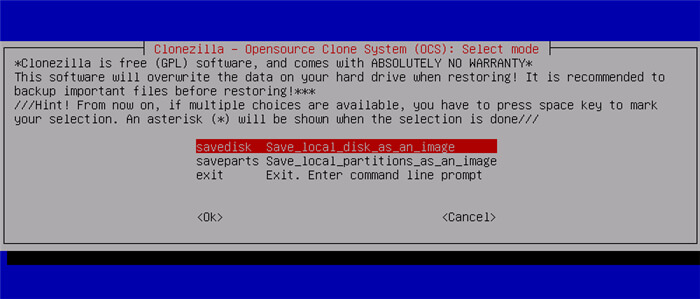 Top 5 Clonezilla Alternatives:
If you're looking for an alternative to Clonezilla, you've found the right place. Clonezilla is a free and open-source backup and restores tool. If your hard drive crashes or you are infected with a virus, you may use this partition imaging backup and recovery method to get your computer back up and run quickly and easily.
Clonezilla Server Edition (SE) and Clonezilla live (CL) versions are available for use. Transferring each system file or folder one at a time is tedious and time-consuming while moving to another device.
Clonezilla is the finest in many aspects: it's free and provides the greatest disc cloning and imaging functions, yet some people are looking for an alternative to Clonezilla instead. It's possible to get the same functionality for a fraction of the price using other programs like Clonezilla, which are also available for free.
We've compiled a list of some of the top Clonezilla rivals that have a user-friendly UI and similar functionality to Clonezilla.
List Of The Best Clonezilla Alternatives
Despite its effectiveness, other free Clonezilla alternatives provide comparable features. There is a wide variety of similar software. Ultimately, it's up to you to decide what's best for your situation. With these choices, consumers may make a better-informed decision.
#1 AweClone
As one of the most powerful disk clone programs, AweClone works great on both Windows OS and Mac OS. It can help Windows users to clone hard drive partition, clone disk and back up system disk drive. The Mac version also supports to clone Mac data and create disk image of a source drive.
AweClone is pretty simple to use. The well-designed interface allows users to easily clone disk drive or create disk image. Specially, it offers optimized methods to clone SSD or clone HDD to SSD. Download it >>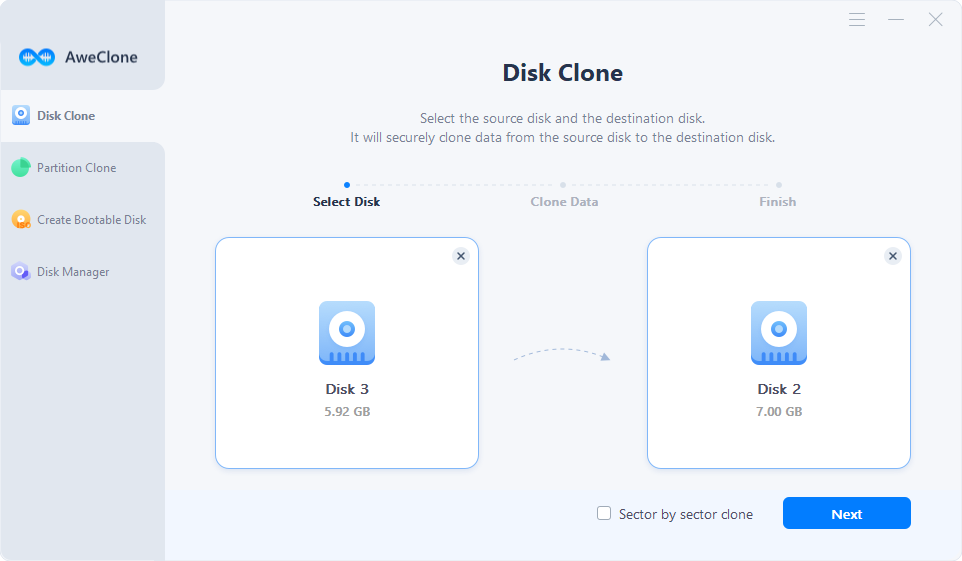 #2 HDClone
You'll like this Clonezilla alternative. This is one of the best. HDClone allows you to create a copy of a disk drive, including SD cards, external hard drives, solid-state drives, and just about anything else that can store data and is equipped with this functionality.
When cloning a device with one's operating system, it may also be utilized as a data backup drive. Using HDClone to restore a backup copy of a hard disc from a prior version of the software is a handy feature of the application.
It is no longer necessary to make a backup since the bootable HDClone technology offers a new user interface that tries data recovery from a defective disc even when the user does not have a backup. It is possible to get HDClone in several different editions, depending on your specific needs and preferences. Download it >>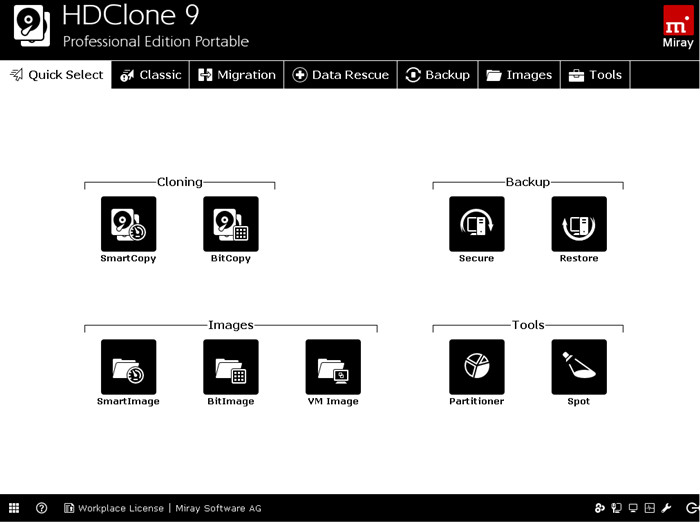 #3 AOMEI Backupper
If your system crashes or for any other reason, you need disc cloning software to generate copies of your hard drive so that your data is safe from being lost forever. The greatest Clonezilla alternative is AOMEI Backupper, which provides the most delicate features of Clonezilla. You should use it to back up your files.
It's compatible with Windows 7, 8, 10, Vista, and XP and offers an easy-to-use interface and software. The AOMEI Backupper Standard Edition comes with free disc cloning. The program is designed for Windows operating system users, including PC and servers, to safeguard operating systems and information on PC.
In the event of a system crash, AOMEI Backupper will let you recover your data quickly and efficiently with no effort. You may move the operating system or update the hard disc using AOMEI Backupper's many functions. Download it >>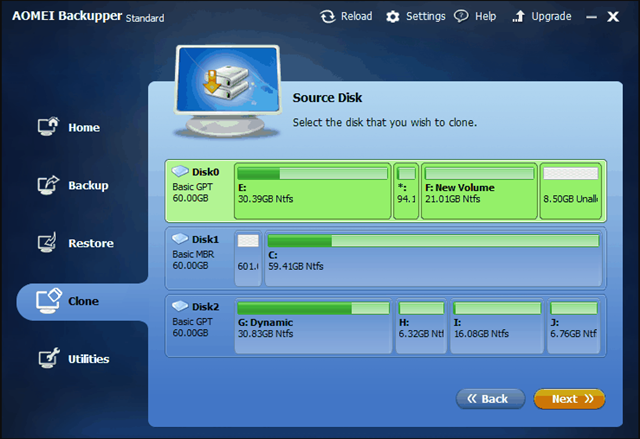 #4 Acronis True Image
Complete system backup and disc cloning may be done using Acronis True Image, enabling you to produce an exact disc image. A replica of a hard disc, along with all of the data, software, and settings on that hard drive, is stored in a disc backup file.
After a crash, restoring your computer's data and folders from a disc backup is an option. In order to keep the system up and running, Acronis True Image uses the patented Acronis Drive Snapshot disc imaging technology.
Your downtime and IT expenditures will both be drastically reduced because of the product's lightning-fast bare metal restoration capabilities. Download it >>
#5 Carbon Copy Cloner
With Carbon Copy Cloner, you may build a backup of your data in minutes rather than hours. For example, you may build a full backup on an external drive or a backup of your information on a different disc on your computer, permanently erase files that the system has blocked because of viruses, and many more.
You can copy and paste data at 20X the speed of other backup applications thanks to its multi-thread technology-based file copy. The pause backup feature allows you to quickly stop and restart the backup process while deleting any unwanted files.
As soon as it's finished backing up, it sends you an alert, along with a detailed report that includes information such as the total number of files and folders, the location of the backup, and more. Download it >>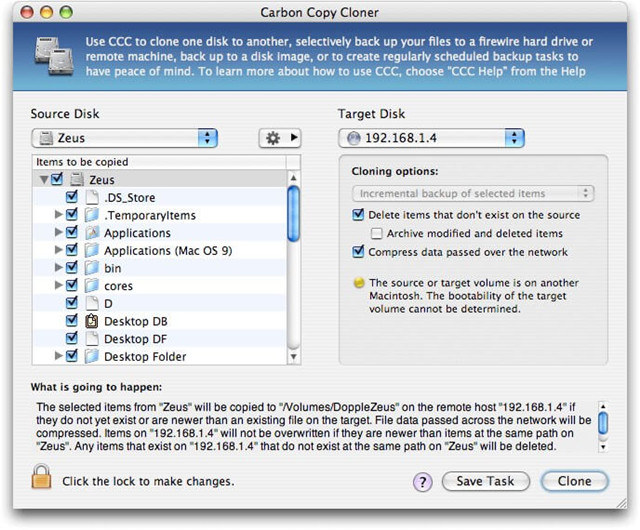 Conclusion
It's safe to say that technology has changed the world in profound ways. Even cloning technology has improved as a consequence of this development. Ultimately, this has heightened competitiveness and concern inside the market.
To choose a Clonezilla substitute that meets all of your requirements, you've learned about the alternatives. The following are some of the best Clonezilla substitutes for their features and functionality. This works great on Windows PCs.
AweClone is one of the best software to clone hard drive, download it here: