Disk Cloning Software for Mac OS Server
Being in the office or at the university in the midst of a technology class we wonder if we can recreate the same working environment in our home and in our own team, either for academic purposes or for purely informative purposes with respect to OS X Server Operation having an option that allows us to duplicate the entire structure of a disc, will be very useful when performing any of these tests on our own team, that is why the program AweClone for Mac gives us the solution more rights to solve it.
Clone OS X Server from a hard disk with the AweClone program
It is common that being in the office and belonging to the technical team have solutions to the hand such as when to duplicate a hard drive with a particular operating system to another hard drive as backup or simply to perform tests of new program that we go to install without having to damage in any way the original and not run the risk of losing the data that is stored in the equipment, although it is something common in a company in our home or school can also come to present this need So it is always appropriate to have a program that can give us these incredible options in a homemade way and without so many complications, the AweClone for Mac grants this alternative giving us a totally conditioned program to all kinds of users and that is quite easy to manipulate, with its incredible professional results make it one of the favorites and the most striking of all is that only with downloading from its website for the MAC version will obtain a program capable of adapting to any type of operating system giving us the expected results.
Download disk cloning software for Mac OS Server
Having such programs as the program AweClone for Mac provides us with tools that we could use in our education to have a way to clone our hard drive and keep it as an image file that allows us to use it at any time the cloning source disk fails. The methods of use of AweClone for Mac are quite simple to follow the steps of the process in its intuitive interface and to be clear the source hard disk and the destination of our cloning we can guarantee that the process and its results will be a success.
Clone a hard disk with OS X Server using the AweClone program
It is important to remember that the AweClone for Mac program offers two alternatives when cloning your hard disk, cloning your data from one hard drive to another by creating an exact and functional copy or have the option to store this cloning in the form of an image file for later use as a backup.
Step 1: Select the source drive and destination drive.
First of all, choose the source drive and destination drive on Mac OS Server. This disk cloning software for OS X server will clone the source drive to the destination drive.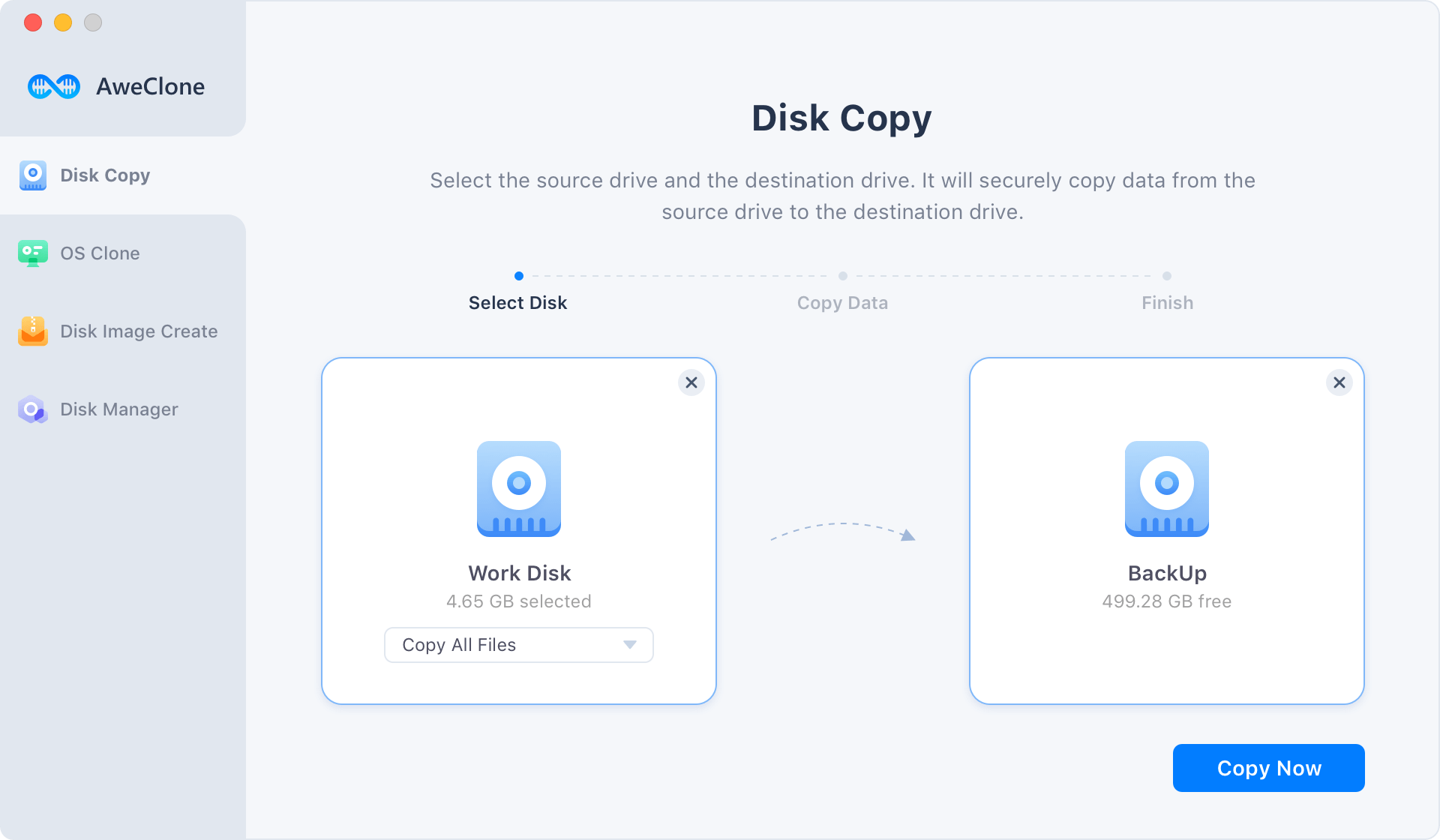 Step 2: Copy the source drive to the destination drive.
Now, click on "Copy Now" button to copy or clone the source drive to the destination drive in OS X Server.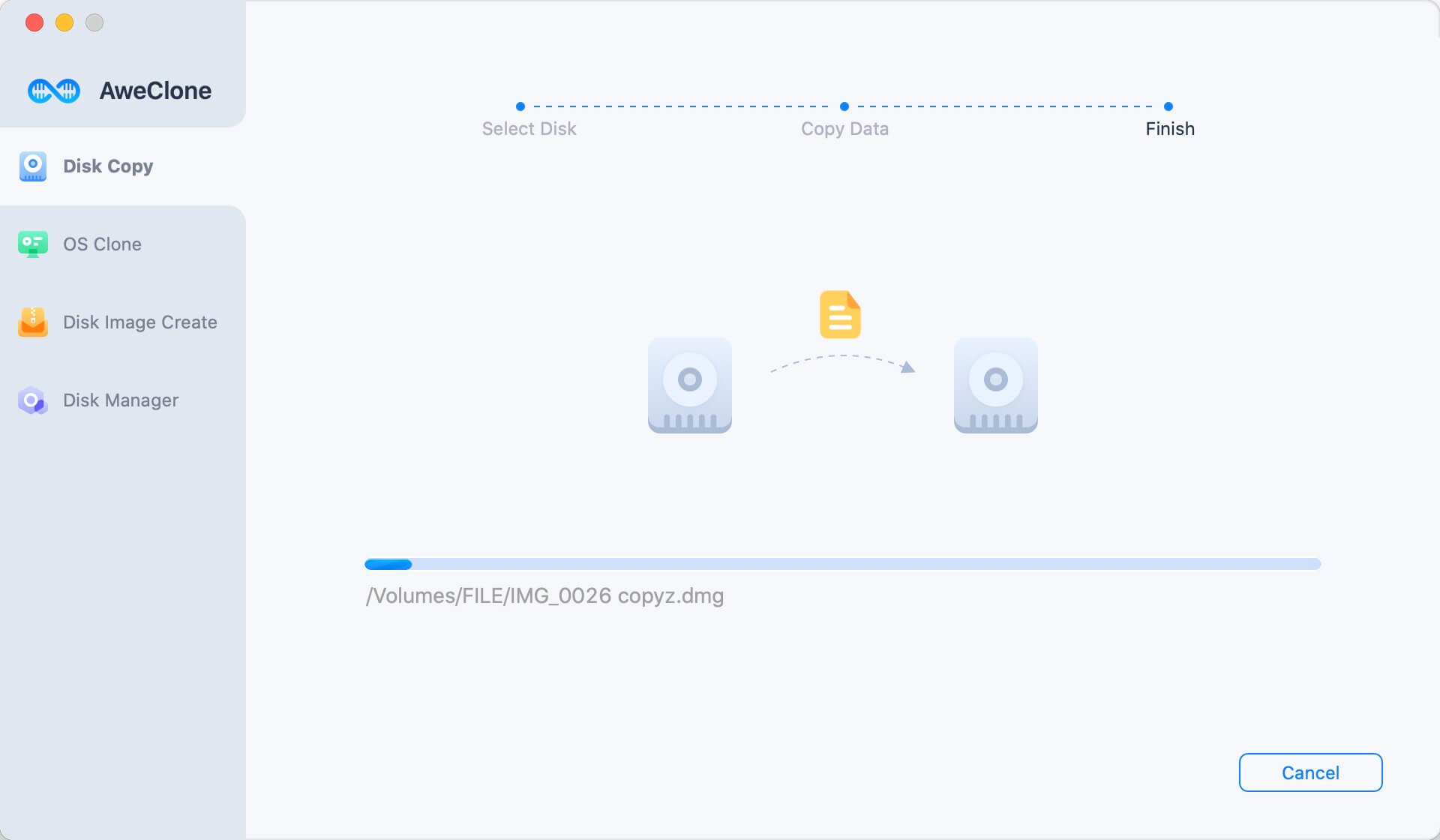 This disk cloning software for OS X server also can help you create image backup of hard drive in OS X server. Just free download it now!