Top 5 System Backup Software
Keeping a copy of your most essential computer data, or perhaps the whole hard drive is a wise investment. A hard drive crash or an unintentional deletion won't be nearly as unpleasant if you have a backup of your information.
The finest backup software ensures that all of your stored files and folders are backed up properly and provides sophisticated choices for managing your saved data better. Backup software for all your papers and data is necessary, regardless matter whether you're a corporation or a private individual user.
Finding reliable backup software is less difficult than you would expect. A slew of firms provide low-cost and no-cost packages, and virtually all of them provide a significant amount of content. We will thus analyze the most popular and effective.
Use the information about backup tools in this article to decide the most appropriate backup solution for your situation.
The 5 Best System Backup Software
Listed below are some of the top backup software options. This list includes both free and paid software.
#1 IDrive
With so many features, a reasonable price, and ease of use, IDrive has earned its position among the elite when it comes to online backup. You may get a free trial of most cloud backup services for as long as 30 days.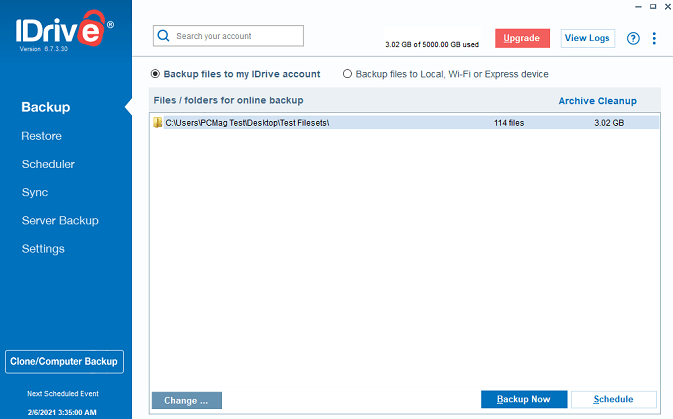 As a result, IDrive offers an endless 5GB of free storage to let you decide whether or not it's the best fit for your needs. It is possible to use IDrive on many computers, Macs, iPhones/iPads, and Android devices without purchasing extra licenses.
However, keep in mind that we're seeking a safe way to save our data on the cloud. Creating a Private Encryption Key will provide you with safe IDrive end-to-end encryption, but you'll have to give up certain features and capabilities in the process.
#2 Backblaze
Backblaze illustrates that online backup services don't have to be costly or difficult. A single PC provides infinite backup storage and is simple to configure. More sophisticated users may want to control the backup option using Backblaze's "back-up-everything" policy.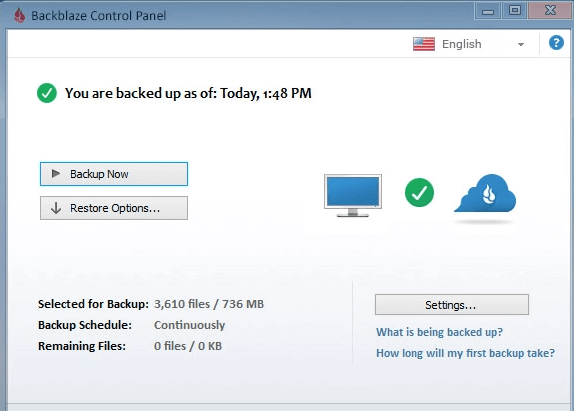 Online backup services, like Backblaze, back up your data automatically whenever it changes or is updated to a designated place. This means that after the initial setup, all of your crucial data is automatically backed up to Backblaze's servers.
The restoration procedure is straightforward and may be completed using a web-based user interface. You may either download the data yourself or send it to you on a USB flash disk or USB drive. In the event that you misplace your laptop, you may use Backblaze's Locate My Computer tool to monitor its location.
#3 Acronis True Image
Acronis may be the finest out there when it comes to backup services. Although it is expensive, it may not be ideal for personal users who do not need all of its functions. In contrast, power users and small-business entrepreneurs may discover that it is the solution to their heavy backup requirements.
Acronis' backup program protects everything on your device, from data to apps to the complete system. Either manually or on an ongoing basis may be configured to back up your information.
As a backup option, you may have the application back up a file anytime you make a modification to it. Even if you quit the program and your computer is inactive, your backup will continue.
#4 Livedrive
You should consider using Livedrive, an online backup service, to guarantee that you do not inadvertently lose access to any crucial information. A basic backup solution, Livedrive provides limitless storage space in addition to powerful programs for desktop and mobile devices, among other features.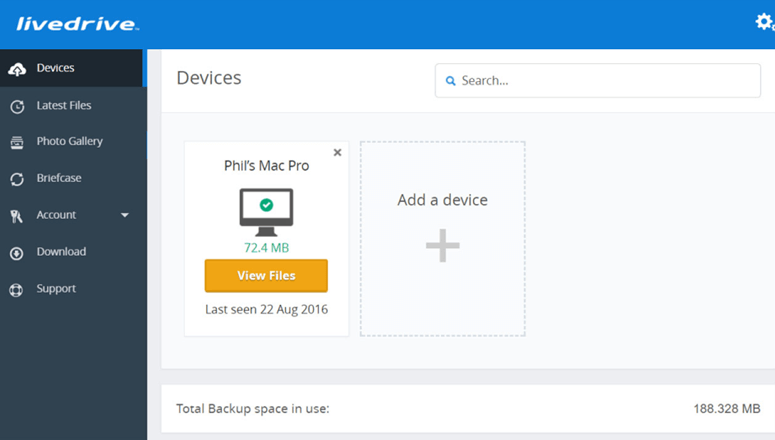 Along with the standard backup functionality, Livedrive offers a variety of unique features, such as limitless storage, a user-friendly interface, and adherence to European privacy regulations for European users' data.
Livedrive, on the other hand, charges a hefty monthly price to access all of its capabilities, and there aren't any common backup scheduling or encryption tools available. Even yet, it isn't inexpensive and lacks essential features like zero-knowledge encryption and two-factor authentication.
#5 pCloud
Since its first release in 2013, pCloud has continued to gain prominence. 14 million individuals presently utilize the service, which is mostly due to its quick file synchronization, dedicated media player, and increased security.
pCloud is an extremely safe online storage space where you can save all of your precious memories, including photographs, movies, favorite music, and personal and professional documents.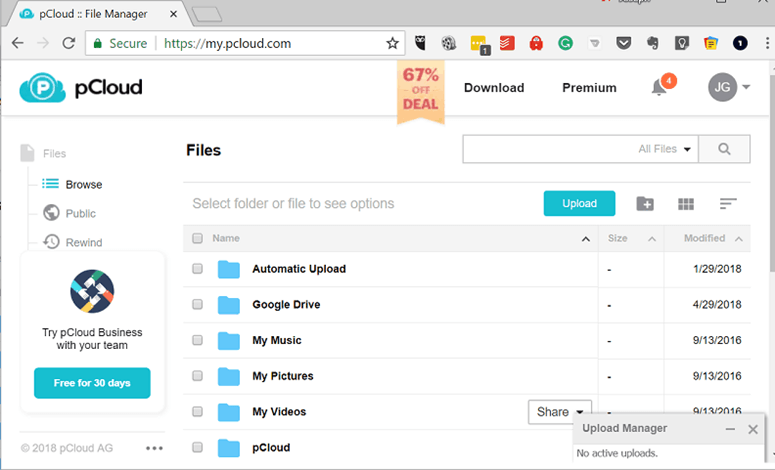 pCloud provides all of the core functions you'd expect from a file sharing and synchronization service, plus a few more. Starting with the fact that, in addition to a user-friendly online interface, pCloud offers clients for all main desktop operating systems, as well as mobile applications for both Android and iOS devices.
You may easily exchange solitary or multiple files and directories using the service. Your membership plan has no limit on the size of files you may share.
Magoshare AweClone is a powerful and easy to use disk clone software. It also can help you easily make a full copy of your operating system.
AweClone - Disk Clone Software
Clone Windows OS and create bootable disk.
Two disk clone modes.
Conclusion
When searching for a backup software platform, it's important to keep these elements in mind as a guide to ensure that the platform you choose will fulfill your specific needs. Several free trials are available if you're still having difficulties deciding on the best backup solution for your system. We strongly recommend taking advantage of these opportunities.