SSD Shows As RAW, How to Fix It?
Quick Navigation:
Many different factors increase the risk of data corruption on a storage device. Inadvertent power outages during data writing are a typical cause of drive failure. That could happen if you lose power while Windows updates or move files to an external SSD and mistakenly remove the USB connector.
This malfunction can also be caused by software issues, such as with the SATA storage controller or a driver. The disk is in its unformatted "RAW" state. A hard drive requires a file system to be formatted before being used.
The NTFS file system is what Windows uses. Even if there are mistakes on a RAW hard disk, it can still be used. Due to its poor formatting, it is useless. It is impossible to recover data from a RAW hard drive.
Any hope of retrieving those files requires the assistance of a professional data recovery firm, which you will need to contact. The significance of having a backup is demonstrated once again here. You could return to work in minutes if you had a hard disk backup.
In this article, we will show you how to fix RAW SSD and recover lost data from RAW SSD or formatted SSD.
Why Your SSD Is Showing Up As RAW?
The SSD has not been formatted in a RAW file system, and no file system has been allocated. Several factors can contribute to this, but the most common ones are as follows:
If you make a mistake when working with programs that can format or resize partitions on your SSD hard drive, etc.
Nothing you can do to rescue your data if the hardware has been physically damaged.
Your computer is infected by harmful software.
Quite frequently, people will hook their external hard drives to their TVs, and the TV will format the disk in its format, rendering it unreadable by the PC.
A blackout interrupts the computer's processing.
When copying data to an external hard drive, it's not uncommon for the USB cable to become unplugged.
Fix SSD RAW File System Using chkdsk
With Windows, you can use the chkdsk tool to try to repair a corrupted file system on your SSD. The following needs to be done from a username that has administrative access. An error message may appear if you try to run chkdsk on a RAW drive.
Step 1. Enter "CMD" into Windows's search box.
Step 2. After right-clicking the cmd.exe file, select Run as administrator from the drop-down menu.
Step 3. Type chkdsk drive letter: /f, where the drive letter is the letter that identifies your external hard disk.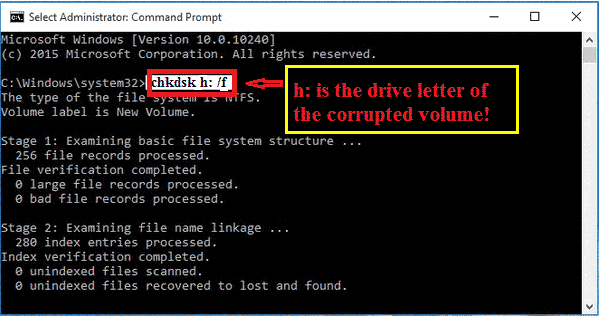 Fix SSD Showing RAW Via Disk Management
A solution may be to restore access to the hard disk if it appears as RAW in Disk Management after being transferred from another machine. If a disk fails to format successfully and is now displayed as RAW, this will not fix the problem. If you want to try fixing the problem, do the same as below.
Step 1. Choose Manage from the context menu when you right-click My Computer.
Step 2. If prompted, click Agree on the User Account Control window that appears.
Step 3. On the left, click Disk Management.
Step 4. The drive will show up as RAW in the right-hand pane of the window.
Step 5. Right-click the RAW SSD and choose Change Drive Letter and Paths...
Step 6. Choose a letter for the drive and click OK.
Step 7. The SSD drive must be recognized as NTFS in Disk Management and appear in My Computer.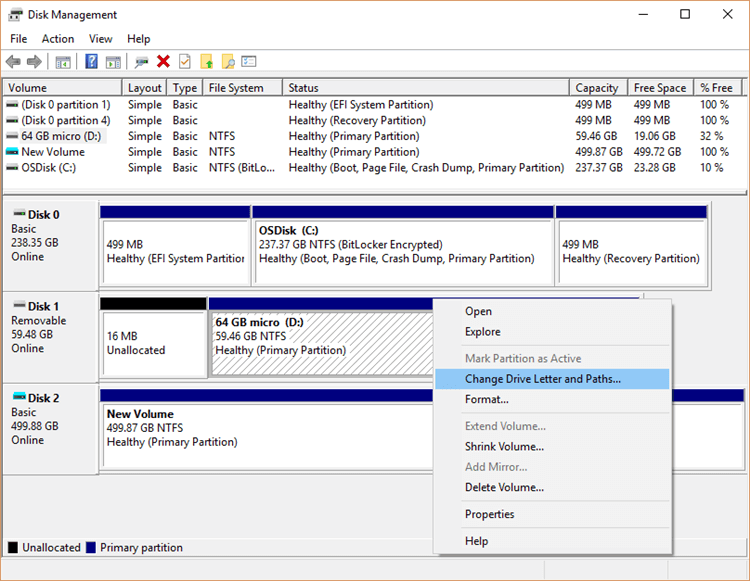 Fix RAW SSD By Using Disk Utility on Mac
If you are a Mac user, you can use Disk Utility to fix RAW SSD. Just connect the SSD on Mac. Then open Disk Utility.
Open Disk Utility on Mac, find the connected SSD.
Click to select the SSD, then select First Aid.
Click on 'Run' button.
It will quickly fix the RAW SSD.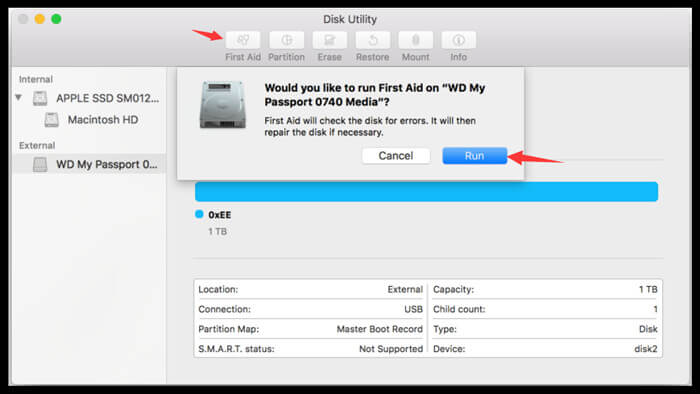 Recover Lost Data from RAW SSD or Formatted SSD
Whether you have formatted the RAW SSD or not, you can recover lost data from the SSD with data recovery software. Magoshare Data Recovery is a powerful SSD data recovery software which is able to recover all lost data which is erased from the SSD.
Magoshare Data Recovery
Export data from RAW SSD to your computer.
Recover permanently deleted files on SSD.
Recover formatted or inaccessible data from SSD.
Follow the steps below to recover data from a SSD:
Step 1. Download and install Magoshare Data Recovery on your computer and connect the SSD to your computer. It supports to recover data from NTFS, ExFAT, APFS, HFS, FAT32, ReFS and RAW SSDs.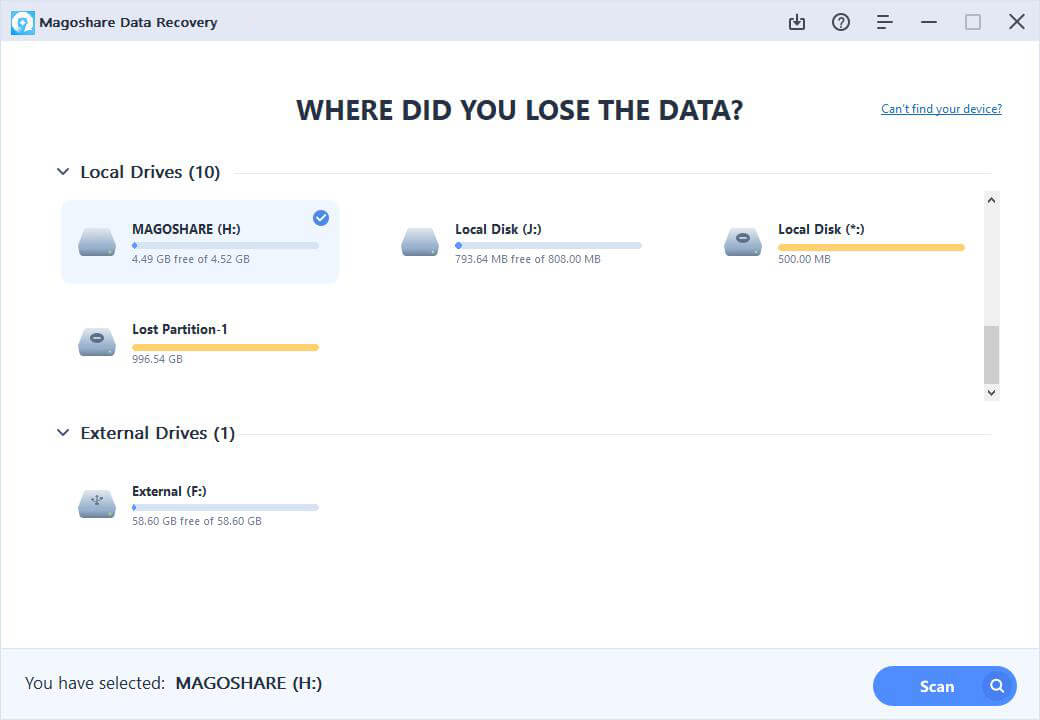 Step 2. Select the SSD and click on Scan button. Magoshare Data Recovery will deeply scan the SSD and find all lost files and existing files.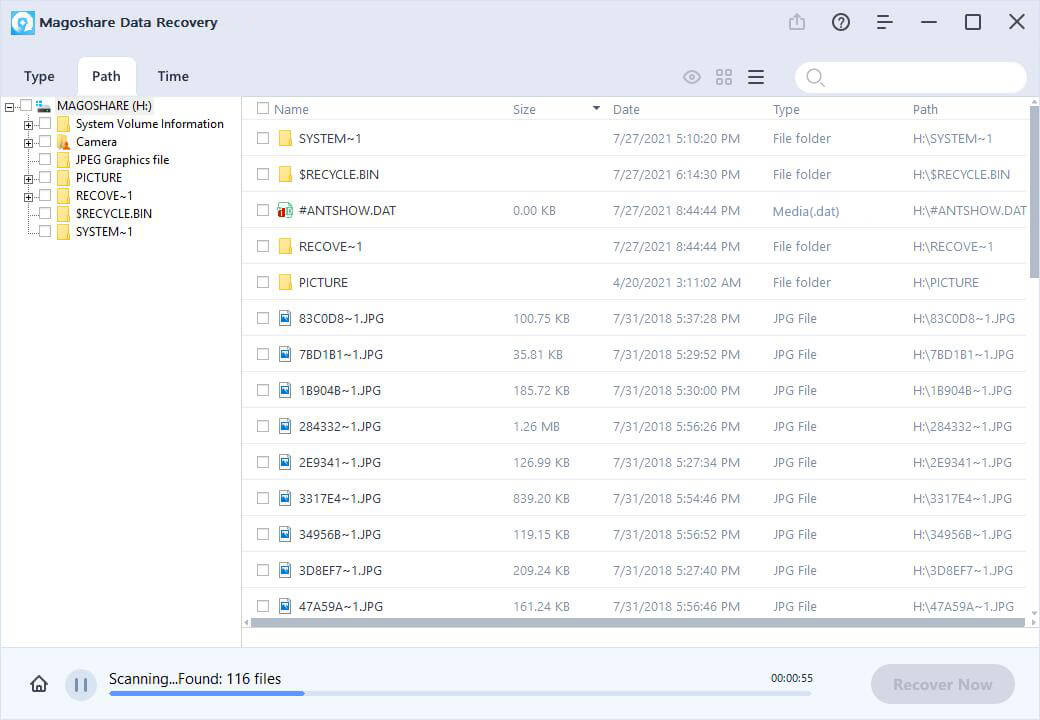 Step 3. Once the process gets finished, you can preview all recoverable files. Then select the wanted files and click on Recover Now button to save them.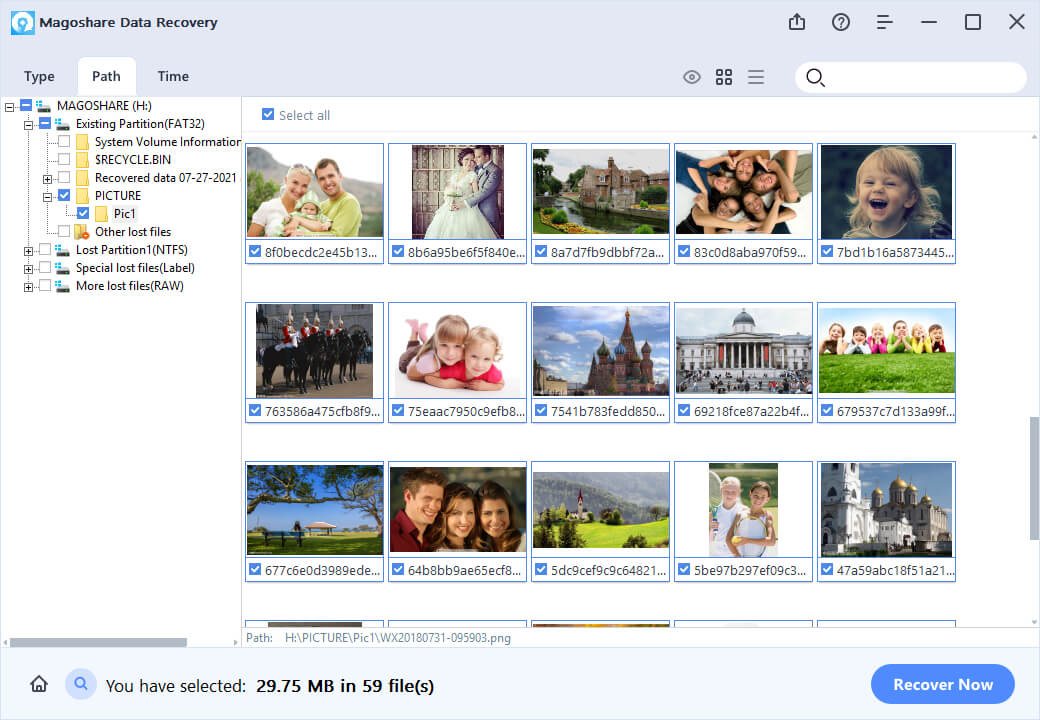 FAQs About Fix RAW SSD:
Conclusion:
If your SSD suddenly becomes unrecognized by your operating system because it has been put into a RAW state, don't panic. This post reviews various options for recovering data from an internal or external RAW SSD drive. If you don't put off starting the recovery process for too long and don't add any new information to the RAW disk, you should be able to recover some of the lost data, if not all of it.