Unable to Install iOS 16, Fix It
"Why is it that I can't upgrade to iOS 16?" Is that why you decided to visit our site? If you're having trouble installing iOS 16 on your iPhone, you could be seeing notifications like "Unable to install," "Preparing to update," or "Unable to check for update." You're not alone.
There are still a large number of iPhone users that can't update to iOS 16. Low storage space, incompatibility, or internet connection issues are a few possible causes. Fortunately, this issue has easy fixes. I'll explain how to fix the "An error occurred installing iOS 16" problem and get around it at the end of this article. Stay with me here.
How to Fix iOS 16 Installation Issues?
Here are all the things you might do to fix the issue where you can't install iOS 16.
Free Up Space
Navigate to the gear-shaped iPhone app called Settings, then choose General, and finally, press Find iPhone Storage.
The bar for managing apps and data has appeared. Here, under the page's suggestion area, you'll find advice like "Offload App & Delete Apps" for freeing up storage on your mobile device. Clear out unnecessary information so that more room may be available on the device.
Apple suggests speedy storage management to quickly delete large amounts of data and free up storage space. The iOS 16 update cannot be downloaded and installed because your device has insufficient storage space. If you find any offensive material, remove it before updating it to the newest iOS.
Verify the Compatibility of Your Devices
Inconveniently, iOS 16 only works on a handful of iPhone models. You can't install the update if your iPhone isn't compatible with iOS 16.
You may update to iOS 16 on these iPhone models:
iPhone 14/14 Pro
iPhone 13, 13 Mini, 13 Pro, and iPhone 13 Pro Max
iPhone 12, 12 Mini, 12 Pro, and iPhone 12 Pro Max
iPhone 11, 11 Pro, and iPhone Pro Max
iPhone X,  XS, XR, and iPhone XS Max
iPhone 8/Plus  iPhone SE (2nd Gen. or later)
Verify Your Internet Connection
To download and install iOS 16, you'll need a stable wireless connection. There was a problem downloading iOS 16, which might happen if you were using cellular data or a cellular hotspot. Since iOS 16 requires about 3GB, this will help you avoid exceeding your monthly allowance.
The iOS 16 software update failed issue might also occur if your WiFi connection is too slow, such as unpredictable WiFi failures or an inconsistent connection. For this reason:
Solution 1: Restart your WiFi
To activate WiFi, pick the corresponding option in the Settings menu.
To disable WiFi, just flip the switch to the "OFF" position.
After a brief pause, you may hit the button again to restore WiFi service. Airplane mode is another option for this.
Solution 2: Set the WiFi network after forgetting it
Choose WiFi from the Settings menu.
To connect to a WiFi network, choose one from the below options.
For more details about your WiFi network, or SSID, tap the "i" symbol next to its name.
After that, choose the option to Forget this network.
Solution 3: Reset your iPhone's network settings
To access General settings, click the gear icon.
Just go to the menu and choose Reset > Reset Network Settings. It's important to remember that this will wipe out your entire network configuration and any saved passwords.
Switch off your iPhone right now. You should turn off the device, wait a few seconds, and then try again.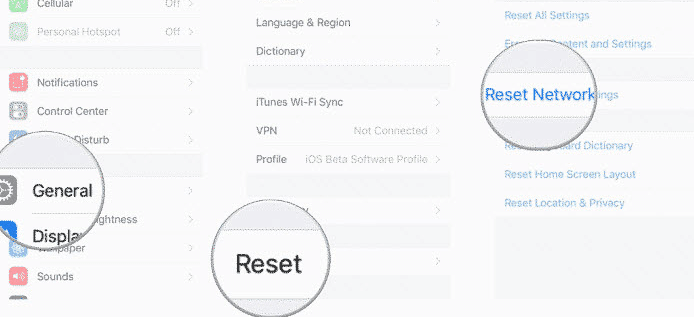 Make Sure Your Battery Is At Least 50% Charged
To download and install iOS updates, you'll need at least 50% battery life. If your iPhone's charge is low, please charge it. The iOS update may be downloaded and installed while charging or when the battery is at least half full.
Use iTunes to Upgrade to iOS 16
After attempting the aforementioned solutions, you may try updating to iOS 16 using iTunes. In certain cases, using iTunes to resolve the update failure problem is a quick and simple solution.If you're having trouble updating your iOS, follow these steps to fix the issue.
Get the most recent version of iTunes and launch it on your computer.
Please open iTunes and execute it on your computer. Link up your Apple device to your computer. It will instantly identify it.
Choose "Summary" from the menu that appears, and then go to iTunes to see if any newer versions are available.
To begin the download and update process, choose the option that appears on your screen.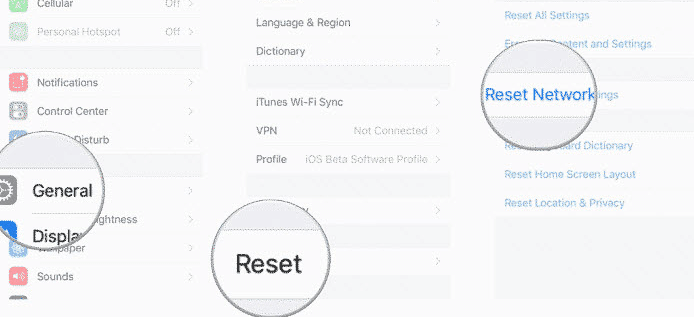 If you lose important data on iPhone after iOS 16 update, just try Magoshare iPhone Data Recovery to help you quickly get lost data back.
Conclusion
Here, we covered several tried-and-true methods for resolving your iPhone's iOS 16 update failure. I really hope you found this advice to be informative and useful. Please forward it to others and provide feedback in the section below.
Hot Magoshare Products
Easy steps to recover deleted, formatted and lost data from local disk and external device.
Free Trial
Securely and permanently erase data before selling, donating or giving away PC and digital device.
Free Trial
Clone boot disk, external disk, USB flash drive, memory card and more on Windows PC.
Free Trial