Wipe Memory Card on macOS Catalina
Is it possible to wipe memory card on macOS Catalina? Of course. You can do it in a secure and permanent way using a great macOS Catalina data erasure software. Maybe, you have stored a lot of sensitive or private files on your memory card, so it is normal to think about using a method to wipe all this information stored on this device, particularly if you are planning to sell or give this device to another person. It is recommended erasing files permanently so that they cannot be recovered later. Remember, there are a lot of data recovery programs, which are powerful, reliable and easy to use. It means, lost, deleted, or formatted files might be restored if they are not erased permanently.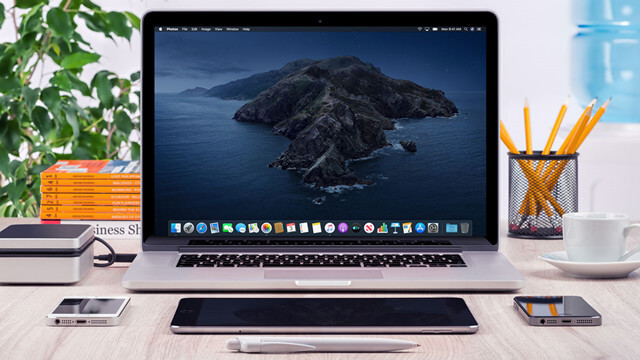 Permanently erase memory card on macOS Catalina
It is possible to erase memory card on macOS Catalina or any other operating system versions. Maybe, it sounds like something complicated, but it can be an easy task if you choose the most appropriate option. Through this guide, we will show you how to wipe memory card using a great data erasure program known as AweEraser for Mac. It is considered as one of the best software used for erasing files permanently.
Memory cards are used for storing different kind of information, including photos, videos, audios, recordings, word documents, images, contacts, notes, PDF files, and many other files. Many of these files are very important and private, so it is better to back up them and after that permanently erase them to prevent other people from using our data. AweEraser for Mac is one of the best alternatives to carry out this task.
AweEraser is a reliable and recommended software. It offers three data erasure modes:
Erase data: This option allows you to select data and permanently erase them.
Erase hard drive: This mode let you erase the entire hard drive.
Erase free space: The third mode is good to erase already deleted or lost data. This is great to free hard drive space.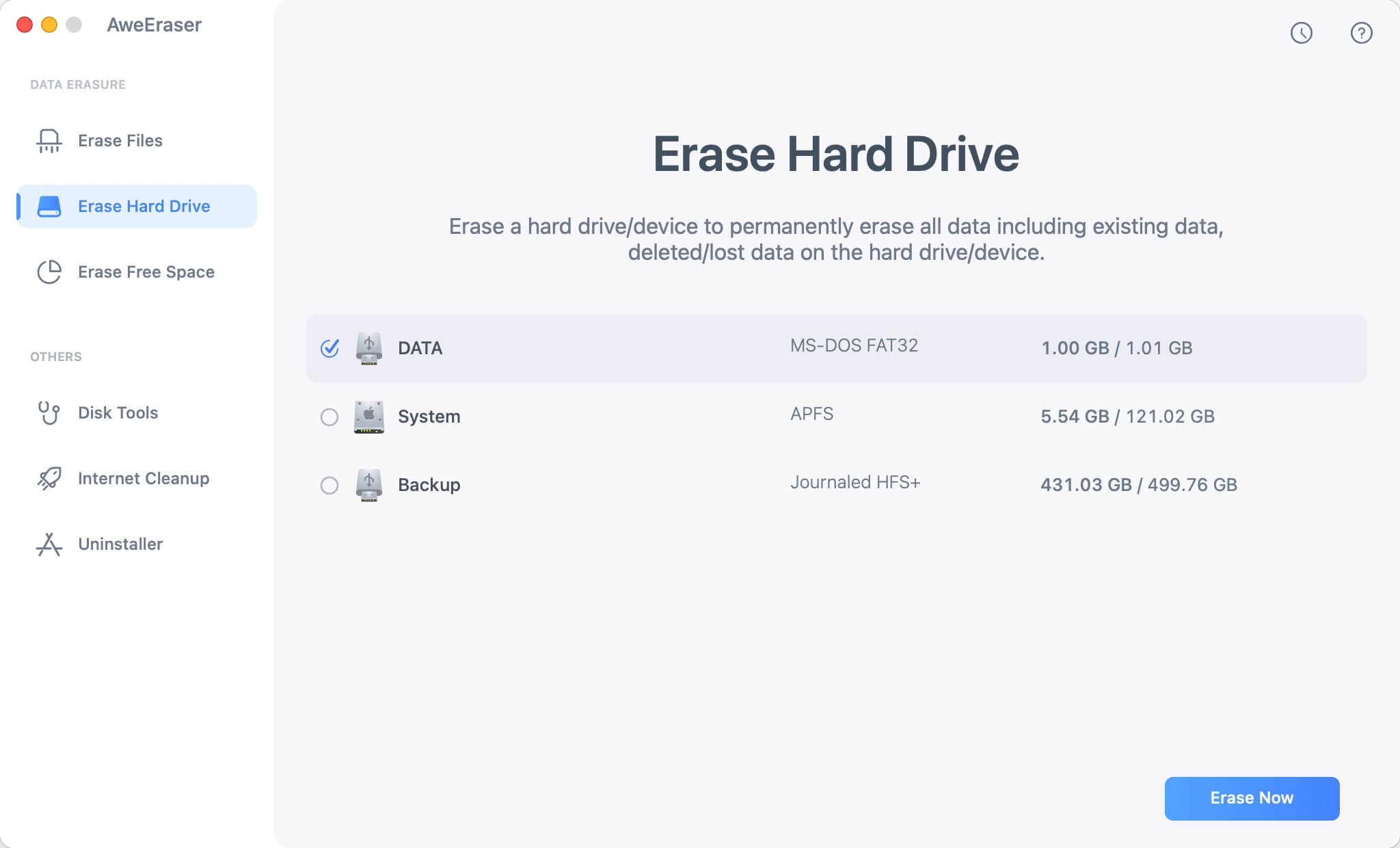 There are some steps you have to follow in order to wipe memory card on macOS Catalina. Once you have downloaded and installed AweEraser for Mac on macOS Catalina, you have to connect or find the memory card. When you run the program on the computer, you can see the three modes we mentioned before. Just choose Erase hard drive and AweEraser will start to permanently erase data.
Some people choose the Disk Utility App for Mac, which allows them to erase data from the hard drive. Using this App is very simple. You only need to look for the App and run it in order to erase files. But remember, if you format your hard drive, it can be retrieved any time, so it is better to choose a permanent option like using AweEraser for Mac. This data erasure software is considered as a reliable, secure, simple to use, and it is compatible with the different Mac operating system versions.