How to Reset Mac Studio and Wipe Data Permanently?
After deciding to upgrade your Mac, you may question what to do with your old Mac? We've got the best method for wiping your Mac Studio, whether you're giving or selling. You may learn how in this article.
Performing a factory reset on your Mac Studio will remove all of your data and reinstall macOS, erasing everything, including your personal files. It's a win-win situation since the procedure gets it ready for its next owner while also protecting your personal information.
Don't worry if it seems like a difficult procedure to you. Even while it's not as easy as pressing a few keys, Apple has done a fantastic job of making it a pretty painless procedure. Plus, we'll be there for you every step of the way. We'll walk you through the procedure of resetting your Mac Studio in this article.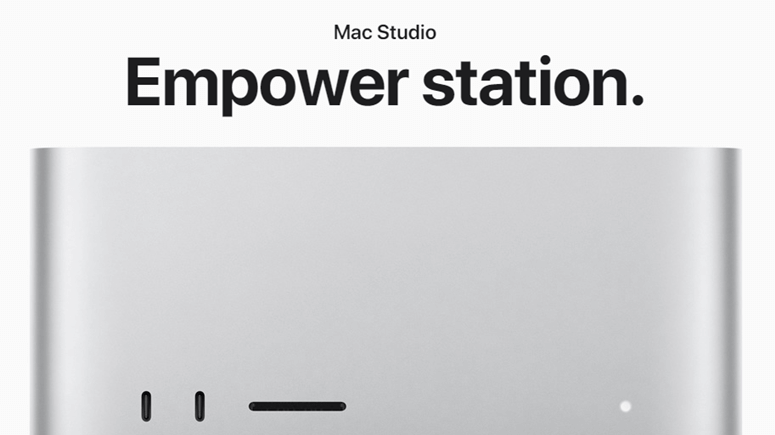 Backup your files
To keep your Mac safe, you should already use Time Machine or another method to back up your data. Before resetting your Mac Studio, save the last backup of your data. Another method is to use an external drive to transfer data to and from your computer's hard disk.
Your photographs, mail, contacts, documents, and other important data should be automatically backed up to the cloud if you utilize iCloud as your primary storage method. If you don't have the time to run a Time Machine backup, we strongly urge that you do so.
Sign out of all your accounts
If you decide to sell your Mac Studio, the installed software will not be transferred to the buyer. Sign out of anything linked to the Mac to prevent any issues there.
Ensure your personal data has been deleted from your old Mac Studio before selling it. Aside from the obvious security benefits, the buyer also benefits from the time savings. Signing out and erasing your identity from the device is as simple as following the procedures listed below.
How to logout of the Music App
Open the Music application on your Mac.
Using the menu bar on the left side of your screen, choose Account.
Then click Sign Out.

Make sure you follow the same procedures on iTunes if you're running an earlier version of macOS, like Mojave.
How to logout of iMessage
Open Messages from the Menu bar on the Mac.
From the drop-down menu, choose Preferences.
Select the iMessage account.
Click the Sign Out button.

How to logout iCloud Account
On your Mac screen, click the Apple icon in the upper-left corner.
From the drop-down box, choose System Preferences.
Select an Apple ID. To access iCloud on a Mac running Mojave or earlier, click on iCloud in the menu bar.

Go to Overview and select Sign Out.
Don't maintain a copy on the Mac; therefore, uncheck all the boxes.
Click Continue.
Select Delete from Mac to erase your MacBook's Safari passwords and credit cards.
Unpairing a Bluetooth device
This is a fantastic idea if you're giving over an old Mac Studio to a child or someone else in your household, and you want to make sure that your mouse or keyboard isn't interfering with the new one. To unpair, a device, go to System Preferences > Bluetooth, click the X button next to its name, and click Remove.
Reset NVRAM
When your Mac boots up, it uses NVRAM to store settings such as screen resolution, time zone, volume level, and starting disk selection. Resetting the NVRAM will provide your Mac's next owner with a clean slate since these data might become damaged.
To do so, shut down Mac, then switch it on and instantly hit and hold the four keys at once: Option, Command, P, and R. After around 20 seconds, you should be able to let go of the keys again. This is it. The NVRAM in your Mac Studio has been cleared.
Erase and reset your Mac Studio disk
After you've unlinked your purchases and accounts using the procedures listed above, it's necessary to wipe your Mac's hard disk and restore the system to its factory settings.
Please click on the Apple () icon on your Mac's screen and choose Restart.
Press the Restart button.
Press the Power button as soon as you hear Mac's reboot tone.
Once the macOS Utilities screen has shown, choose Disk Utility to begin the process.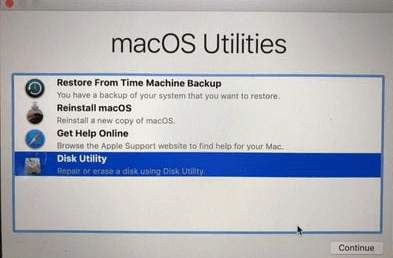 Click Erase after selecting your Mac's system drive, which is generally referred to as Macintosh HD.
Choose between Mac Extended (Journaled) or APFS as the file system format.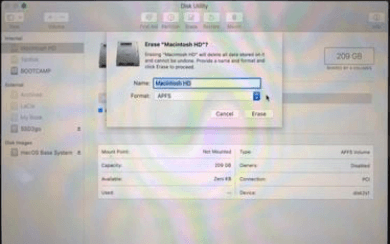 To begin the formatting process, choose Erase, then confirm your decision if asked.
Afterward, exit Disk Utility and select Reinstall macOS.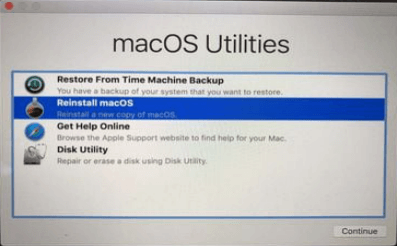 Allow the installation to proceed until you see the Setup Assistant.
Close your Mac.
The time has come for you to either sell, give away, or start over with a fresh installation of Mac or a restoration from a backup.
Permanently erase data on Mac Studio
Factory reset your Mac Studio can wipe data from it, but the erased data still can be recovered by data recovery software. For example, Magoshare Data Recovery for Mac is able to securely and completely recover deleted/erased data on Mac Studio. To permanently shred data on Mac Studio, just try data erasure software - AweEraser for Mac.
Data Eraser - AweEraser for Mac
Permanently delete or shred files on Mac Studio.
Wipe all data from a hard drive on Mac Studio.
Once your data is erased by AweEraser for Mac, the data will be gone forever, can't be recovered by any data recovery software. It offers three flexible data erasure modes:
Mode 1. Erase Files.
Permanently erase files and folders from Mac Studio. Just add files/folders to erasure list, then click on Erase button to permanently erase them.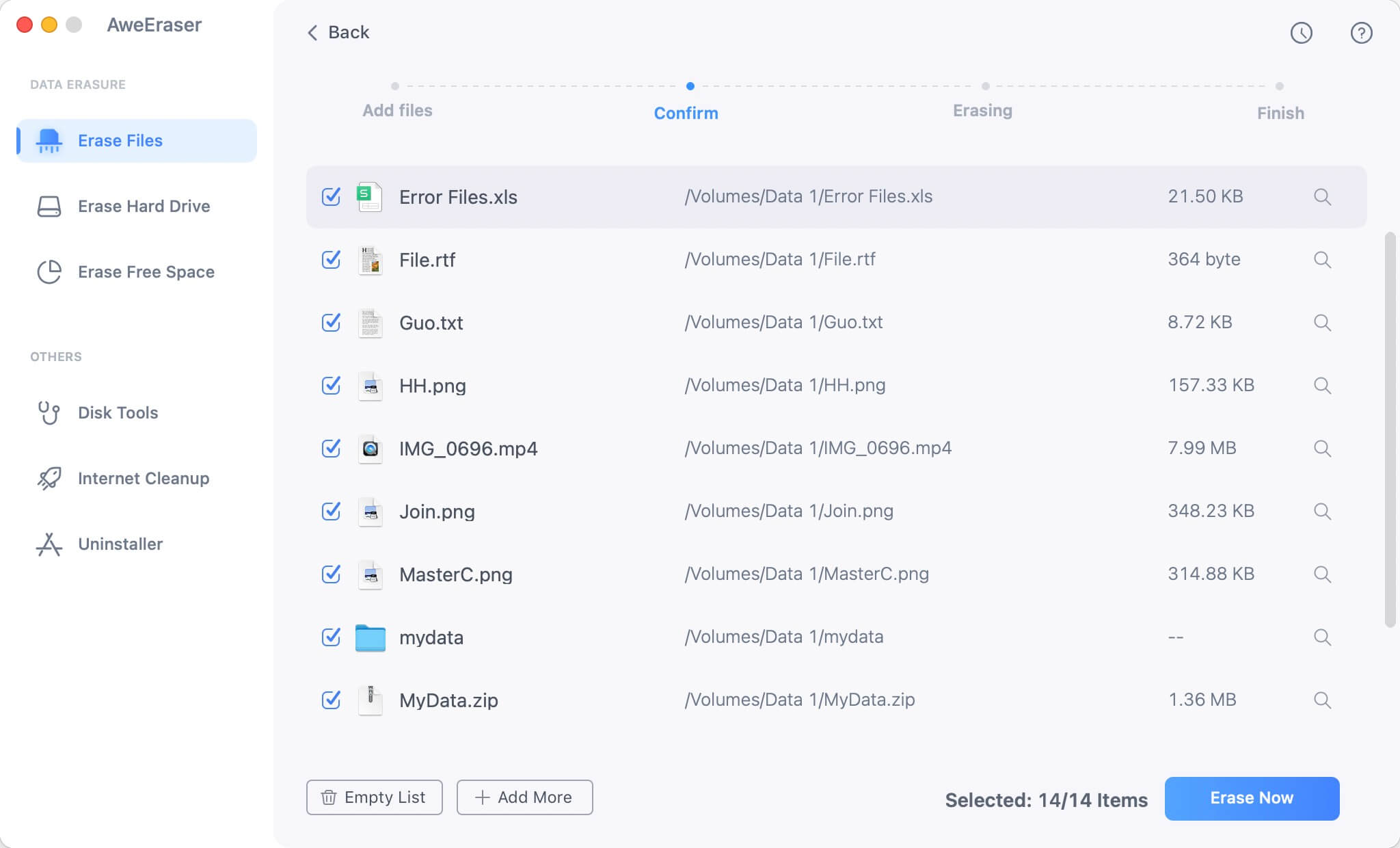 Mode 2. Erase Hard Drive.
Erase all data from a hard drive on Mac Studio. It is useful when you want to wipe an external hard drive, USB flash drive or memory card on Mac Studio.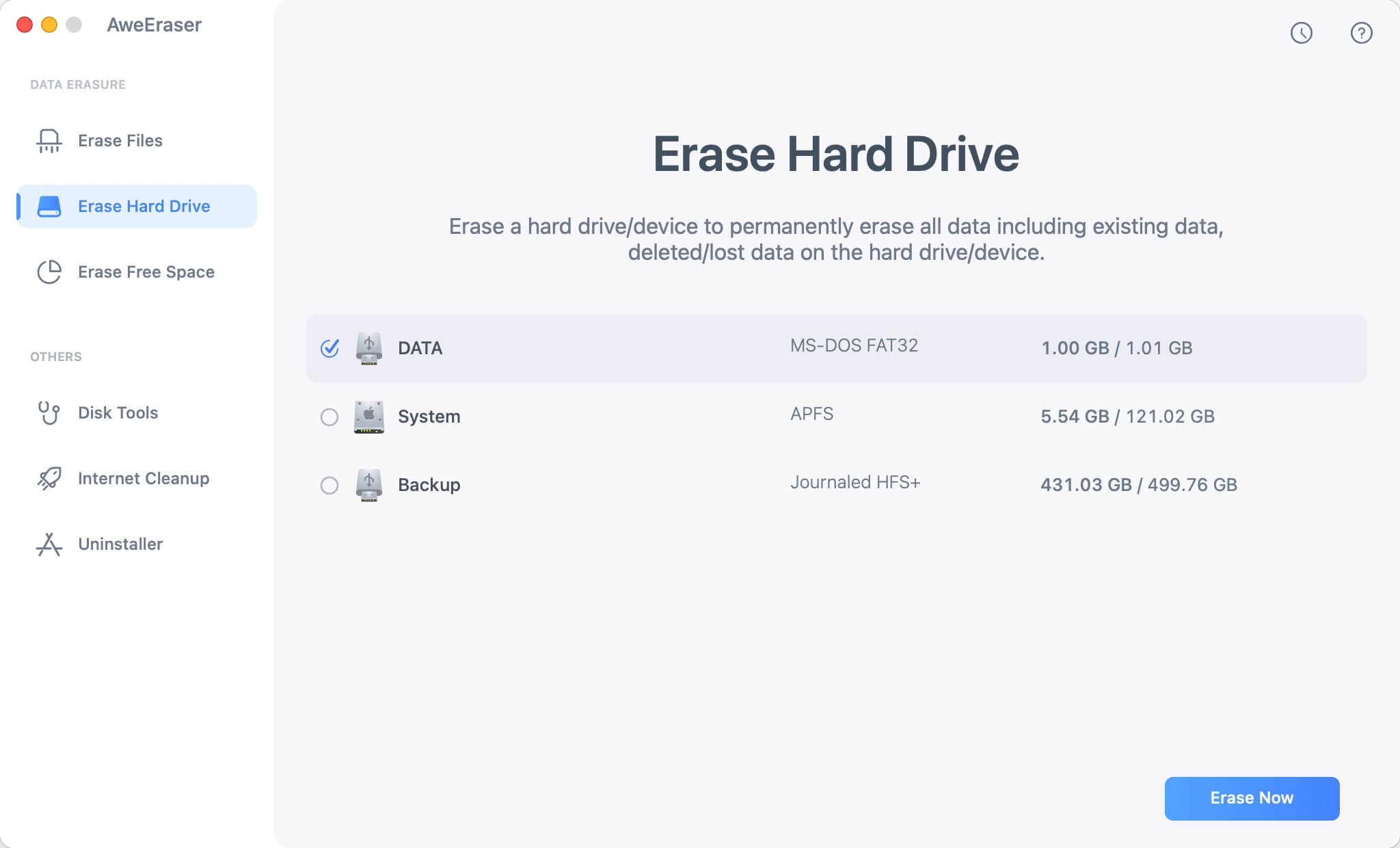 Mode 3. Erase Free Space.
This mode will not affect the existing data. It will wipe free disk space of the hard drive and permanently erase deleted/lost data on Mac Studio.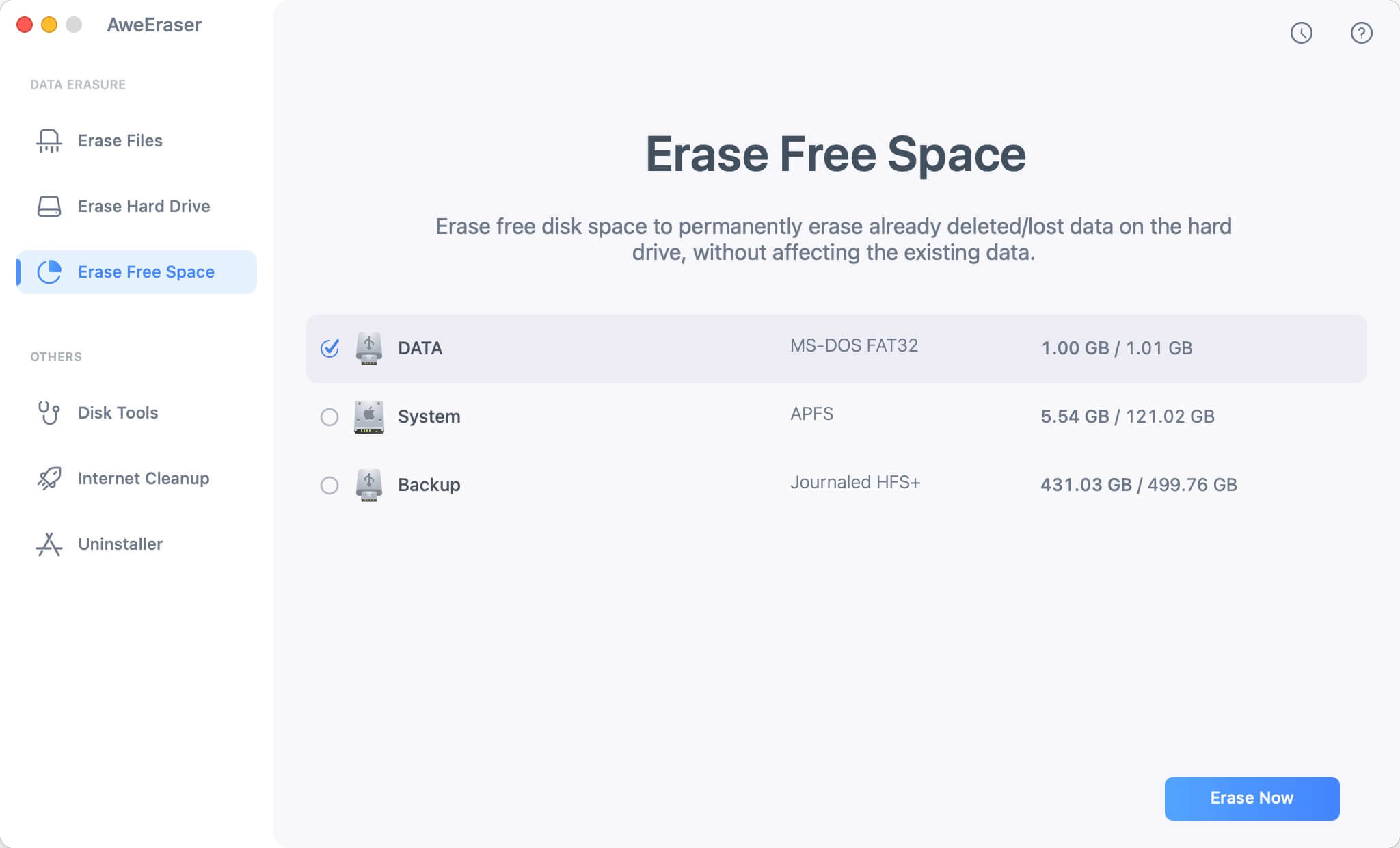 Conclusion
In addition to ensuring the safety of your data, the procedures outlined above make it simpler for new owners to set up the device. Do not hesitate to get in touch if you have any queries concerning the process of wiping a Mac Studio before selling.