How to Recover Lost Data from Mac Server Hard Drive?
Summary: How to recover lost data from Mac Server hard drive? Don't worry. Magoshare Data Recovery for Mac, the most powerful Mac server data recovery software, can help you easily and completely recover all lost files from Mac Server hard drive.
Mac Server is undoubtedly one of the operating systems for servers most used in the world for its ease of use and maintenance that allows continuous work almost without worry, because like Mac OS and other operating systems is a platform that can get to suffer from data loss for various reasons, from some error of reading or writing on the disk to an annoying power outage that did not cause a backup could be created causing us to lose important information for our company.
The best way to recover lost data on a Mac Server
While Mac Server is an operating system intended for professional use, the solution that we bring you to recover lost data from the hard disk in Mac Server is completely compatible with this operating system. Its name is Magoshare Data Recovery for Mac and it is a powerful data recovery application that can recover lost data from Mac Server hard drives regardless of whether they are deleted, formatted, inaccessible or damaged, since their data detection algorithm will scan the hard drive in depth so you can recover all your data without having to take it to technical service to do a similar job, but not 100% effective.
You just have to download and install Magoshare Data Recovery for Mac on Mac Server and follow these simple steps to bring back all the lost data that you can't get on your hard drive:
Step 1: Choose the main Mac Server hard drive.
Run Magoshare Data Recovery for Mac start data recovery on the main hard drive where Mac Server is installed, you just have to select it in the main interface and you're done.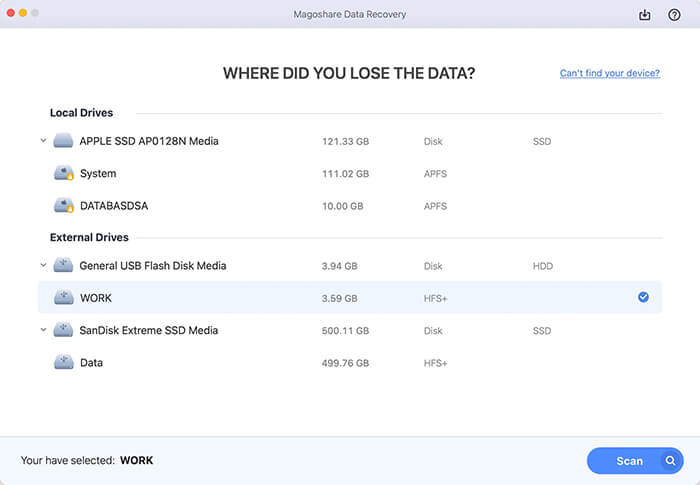 Step 2: Scan the Mac server hard drive to find the lost data.
Once you have selected the main hard disk of Mac Server, you only have to click on the "Scan" button so that Magoshare Data Recovery can perform a deep analysis on the structure of the disk in order to find all the data that has been lost: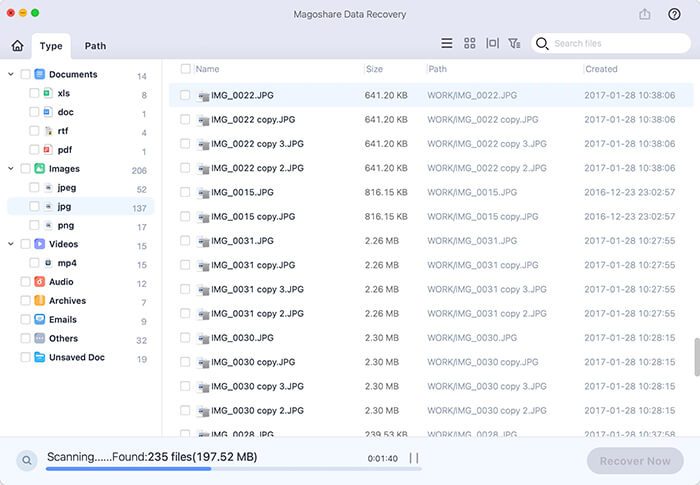 Step 3: Preview and recover your lost data.
After finishing the hard disk scan. Magoshare Data Recovery will show you a list with all the files that can be recovered, you just have to select what data you want back and then click on the "Recover Now" button to save them in a different location: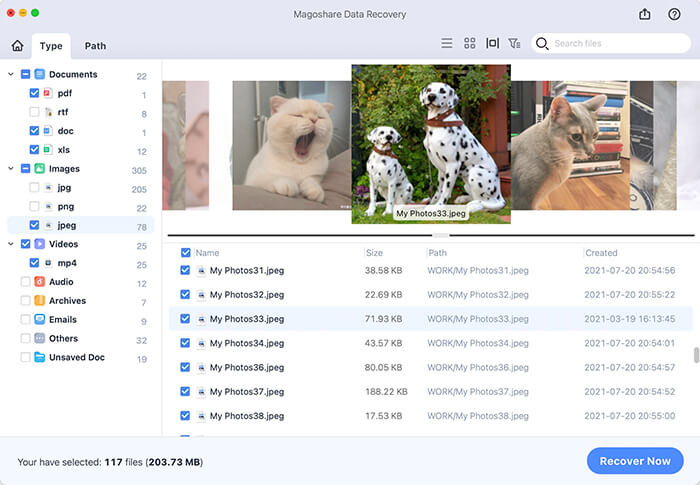 You can recover deleted/lost photos, documents, videos, audio, archives, database from Mac Server hard drive. It even can help you recover lost data from deleted or missing Mac Server hard drive partition. Now, just download and install Magoshare Data Recovery for Mac here: