Reliable Mac Photo Recovery Solution
When you enter "Mac photo recovery" into Google search, you will get ten thousands of results. There are lots Mac photo recovery solution out there which claim that they can recover lost photos under Mac OS. However, not all of the Mac photo recovery solutions on the internet can solve your photo loss issue. And you should not spend much time on finding reliable Mac photo recovery solution – the earlier you take actions to recover you lost photos, the better chance you will get lost photos back.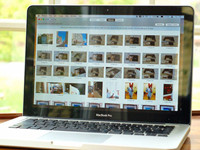 Actually, DIY Mac data recovery software is one of the best solutions to recover deleted/lost photos from Mac hard drive and storage media device. Magoshare Data Recovery for Mac offers reliable and free Mac photo recovery solution to get lost photos back under Mac OS. It not only can recover deleted photos from iPhoto, emptied trash bin, but it also can recover photos from formatted hard drive, inaccessible hard drive, etc.
What can DIY Mac photo recovery software do?
As said above, Magoshare Data Recovery for Mac can recover deleted or lost photos from Mac hard drive or storage media. It is pretty simple to use, so you can recover lost photos by yourself. And it also can recover lost photos due to OS upgrade, virus infection, volume loss, logical error, hard drive crash, etc. What kind of images can be recovered? Actually, Magoshare Data Recovery supports to recover all kinds of photos/images/drawings, such as JPG, JPEG, GIF, BMP, PNG, PST, etc.
If you want to recover lost photos from external hard drive, USB flash drive, digital camera, SD/Memory card, you can connect your external device with your Mac and run Magoshare Data Recovery to scan your device to find/recover lost photos.
Reliable and easy Mac photo recovery guide
Step 1: Download and install Magoshare Data Recovery on Mac.
Step 2: Select the hard drive where the photos are lost to scan.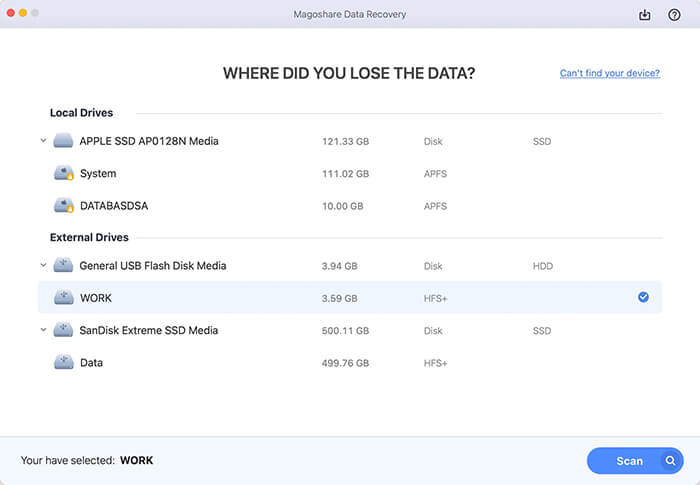 Step 3: Preview and recover lost Mac photos after scanning.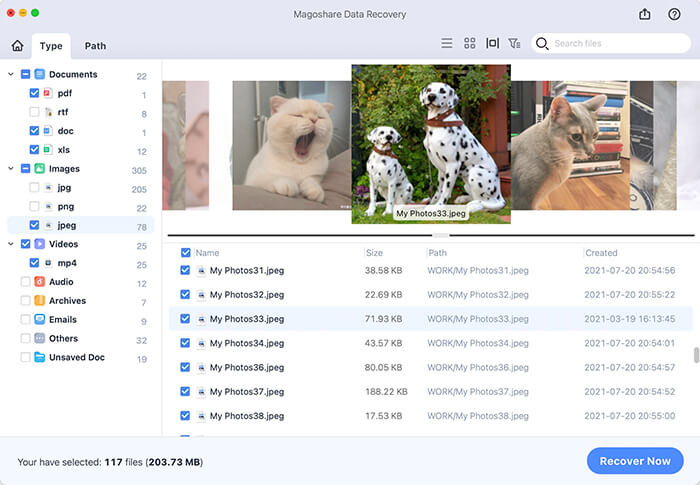 Magoshare Data Recovery offers deep scan mode to search your hard drive or device to find lost photos. When it is scanning your hard drive, you can see the recoverable files. If you have seen it finds you lost photos, you can pause the scan and save the photos. However, it is strongly recommended to recover your photos till the scan is complete. A complete scan will find all lost photos.
Why is this the reliable Mac photo recovery solution? First of all, it is safe and quick! You can recover your Mac photos by yourself, don't need to send your Mac to a repair store. You can get lost Mac photos back at anytime, anywhere, quick and no data leakage. The second, it is cost-effective. Magoshare Data Recovery offers free Mac photo recovery solution. You can recover your lost photos for free.
With Magoshare Data Recovery, you can easily and safely recover deleted/lost photos under Mac OS. It is recommended to recover lost photos as soon as possible. Before other data overwrites the disk space of your lost photos, you have the best chance to recover all your lost photos. Just free download Magoshare Data Recovery and use it to do Mac photo recovery now.