Quickly Recover Lost SD Card Data on Windows 11
SD cards are helpful for life. It does not matter if it is used for a device like a digital camera, a mobile phone, or even Windows. Think of formatting your SD card without backing up your data. A nightmare, right? With Magoshare SD card data recovery software, say goodbye to all the worries, and secure all your data.
Magoshare Data Recovery
Recover deleted, formatted or lost data from SD card on Windows 11 PC.
Advanced recovery technology to ensure finding every recoverable file.
The best software for Windows 11 users to recover deleted or lost data from internal disk or external device.
Being in this competitive market, there are several data recovery programs available widely on the internet. They proudly claim to give back to you all your data but do you think all of them are credible? If you believe so, reconsider because not every data recovery software is reliable for your use. Some might overcharge you, and some might scam you. Therefore, before trusting any other software company in the market, give your terminal a try to Magoshare Data Recovery. Wondering how Magoshare Data recovery can assist you in recovering your lost data from the SD card on a Windows 11 PC? Have a look at these pointers.
Not just Magoshare Data Recovery helps you in retrieving the lost data from the SD card, no matter if it is formatted or erased. It also recovers your essential data from the SD card that is virus-infected. In short, in all cases of damages caused to SD cards, Magoshare is here to rescue! Moreover, you can also recover data whenever the system asks you to format the SD card, and this enables you to save your data from being breached or damaged. In a nutshell, recovering lost or deleted data from an SD card is now highly convenient with Magoshare Data Recovery.
Without any further delays, let us have a look at how easily you can recover all your deleted or lost data from the SD card. Let us dive into it.
The most convenient way to recover your personal data from an SD card on Windows 11
The most vital thing that makes Magoshare Data Recovery stand out from all the other Windows 11 data recovery programs in the market is its reliability and easiness. Magoshare Data Recovery software is based on the do yourself technique, which compels the users to find the best solutions on their own. Now let us have a final look at these steps, which can lead you towards retrieving your personal, lost data.
Step 1. Open Magoshare Data Recovery on your Windows 11 PC.
The best thing is that Magoshare Data Recovery software is easy to install and set up. So without any hassles, you can quickly get started with it. The only need is to just install it in your Windows 11, and there you go! So kick start, and recover all your lost data.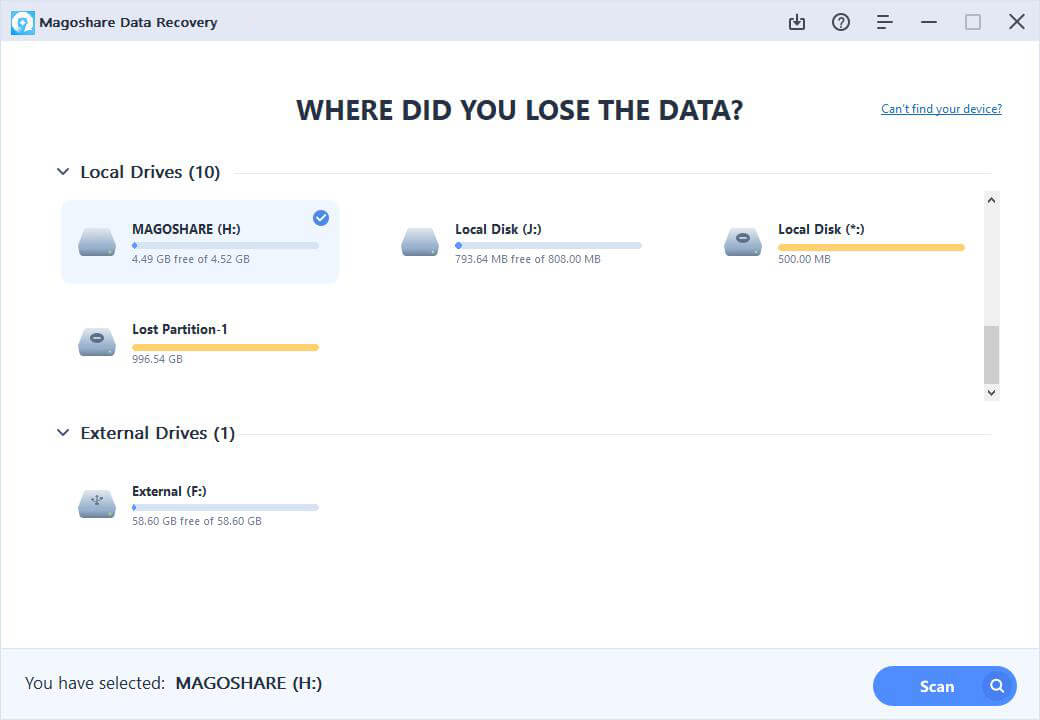 Step 2. Select and scan your SD card.
The very next step is to connect your SD card with the assistance of a USB cable or card reader, if available. The software will then recognize the SD card, and a dialogue box of scanning will open. Click on the scan button, and wait for the process to be completed. The Magoshare data recovery software will examine your SD card and would crumble to find all the lost and breached data. You can pause or stop the scanning process whenever you feel like you have recovered the needed data.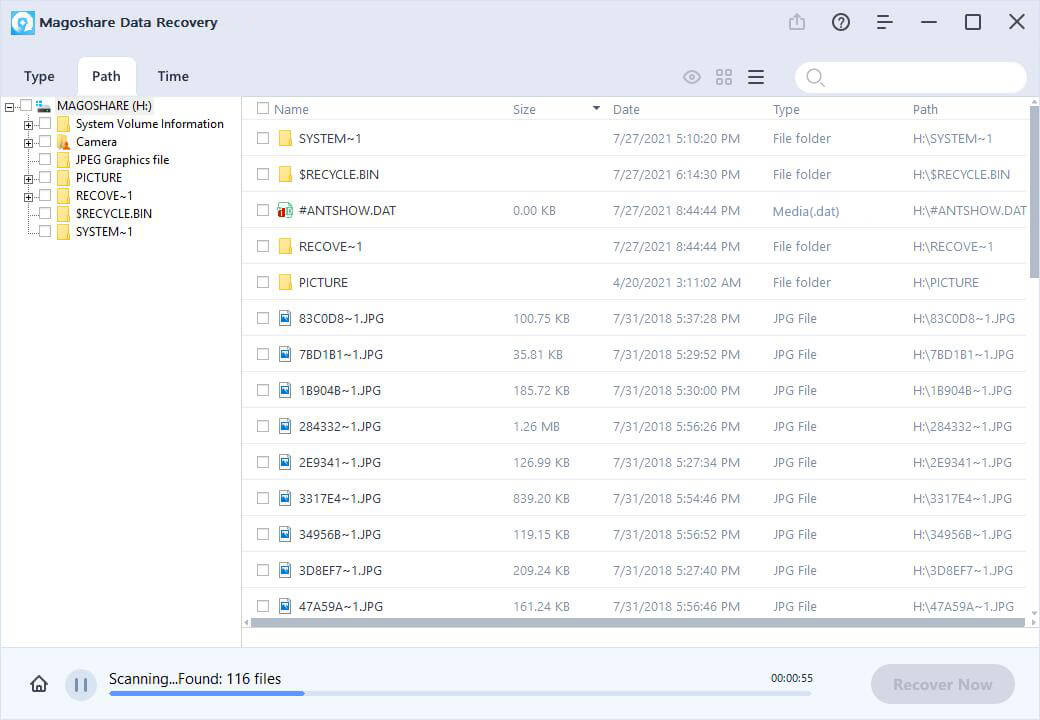 Step 3. Preview and recover all the files.
Now that you have stopped scanning, you must have found your desired files. Preview and recheck all the files. Select and checkmark all the files you are willing to recover, and then click on the Recover Now button to save all the lost files to your computer.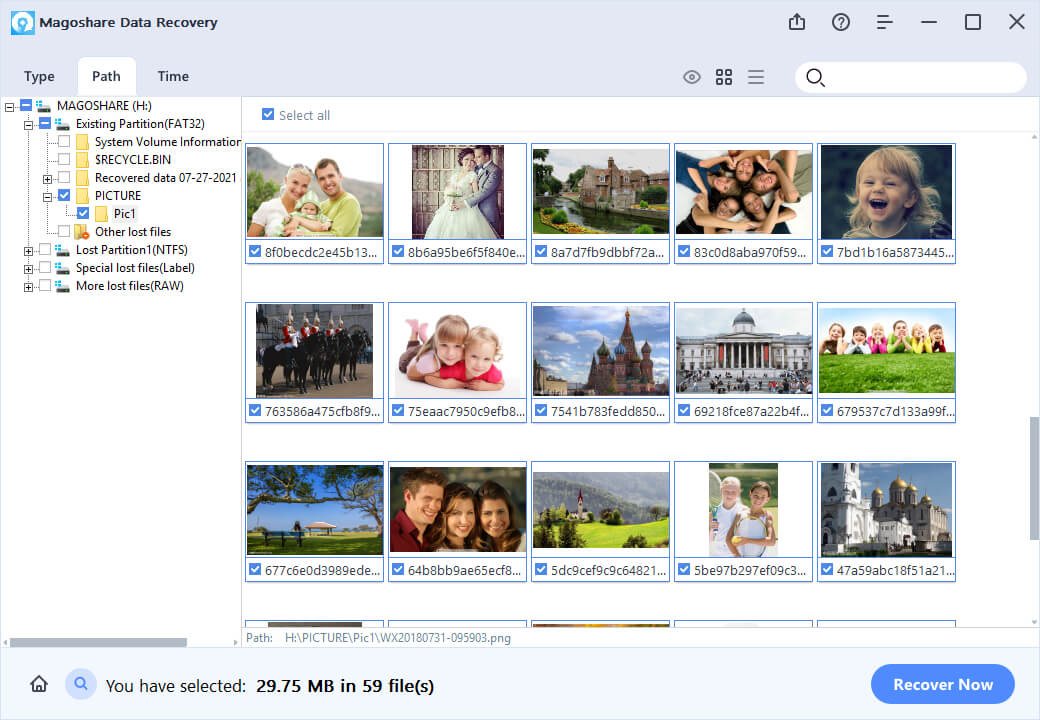 Now that you know how Magoshare SD card software can assist you out in recovering your lost data from the SD card on Windows 11 PC. Magoshare Data Recovery software provides the ultimate aid in retrieving all your photos, audios, documents, and whatever you have stored in your SD card. What you just have to do is to run the software, scan the SD card, and there you go! All your lost data is now back to you.