Best 10 Uninstaller Applications for macOS Big Sur [macOS Sonoma, Ventura, Monterey Supported]
If you are a macOS Big Sur user, it can be troublesome to uninstall apps with the default uninstaller. The apps can leave unwanted sub-files leaving behind some undesirable excessive space. Hence, to remove the apps effectively, there are some 3rd party uninstalling apps that can do the job in a better way.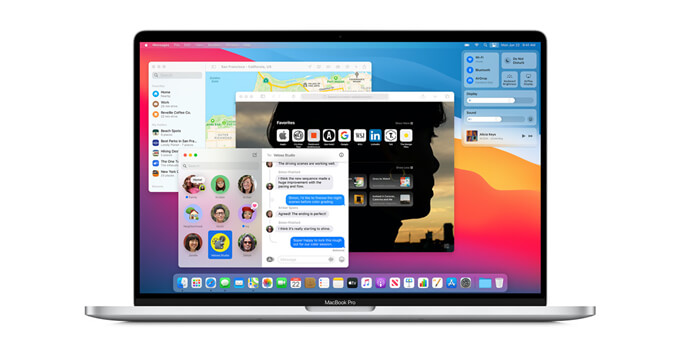 Best 10 uninstaller for macOS Big Sur (Free Uninstaller Included)
These uninstallers, in addition to uninstalling apps, also have a number of useful features. Hence, we will leave it up to the readers to consider the best option for themselves. This article also focuses on the probable compatibility of these uninstallers for the new macOS Big Sur which is latest release of macOS. Anyways, these are the 10 uninstallers for macOS that can help you get rid of unnecessary apps on your computer in a feasible way.
As the top free Mac uninstaller, AweUninser offers the best way to uninstall applications on macOS Big Sur. It can help you easily uninstall useless applications, third-party software, crashed/old apps, etc. It also can quickly remove junk data associated uninstalled applications including app junk, registry files, caches, cookies, etc. Just select the applications or software you want to uninstall, then click on Uninstall button, the selected applications/software and associated files will be quickly removed from your macOS Big Sur computer. (Download this free uninstaller for macOS Big Sur >>)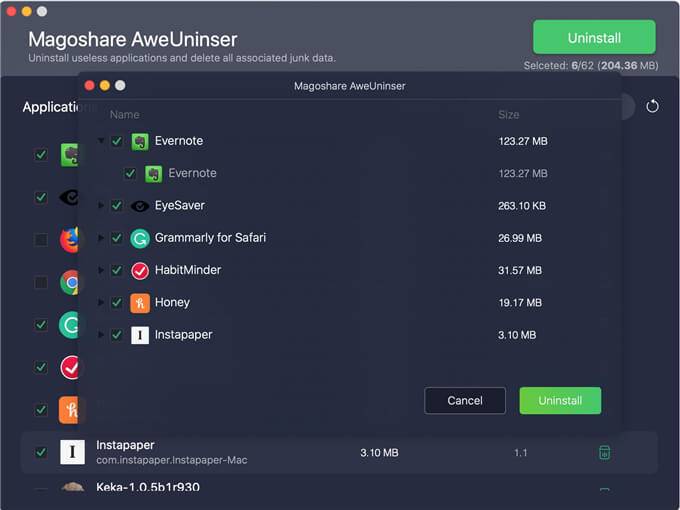 AweCleaner for Mac is fully compatible with macOS Big Sur. It offers nine tools to help you optimize and manage your Mac system. Just download it on your Mac computer, install and open it. You can see bunches of tools. If you want to uninstall unwanted applications on macOS Big Sur, just choose tool - Uninstaller. This macOS Big Sur uninstaller will quickly uninstall unwanted applications and remove all associated files.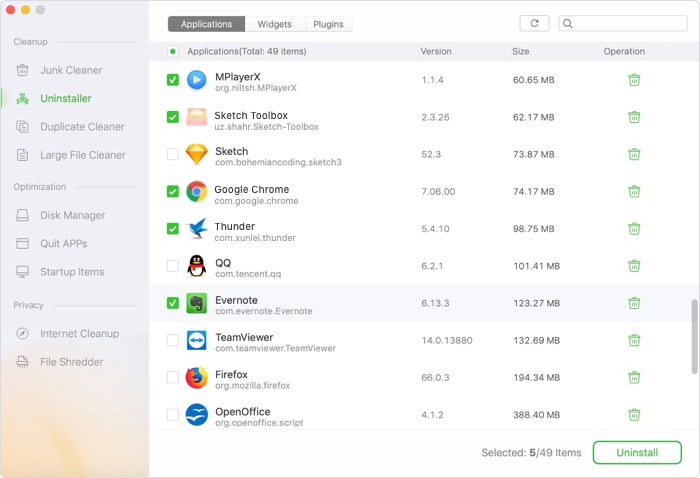 App cleaner and uninstaller is a multipurpose utility that does more than just uninstalling your apps. That's right! In addition to removing apps, it can also remove and manage macOS startup items and other core extensions. This macOS Big Sur uninstaller states that it works by deleting the apps without leaving any traces behind. It also declares to reset an application making it appear like a newly installed app. The user also gains the facility to remove the remains of previously uninstalled stuff, making the cleanup process more precise. Moreover, App cleaner can also stop applications that run automatically on startup, therefore, improving computer performance.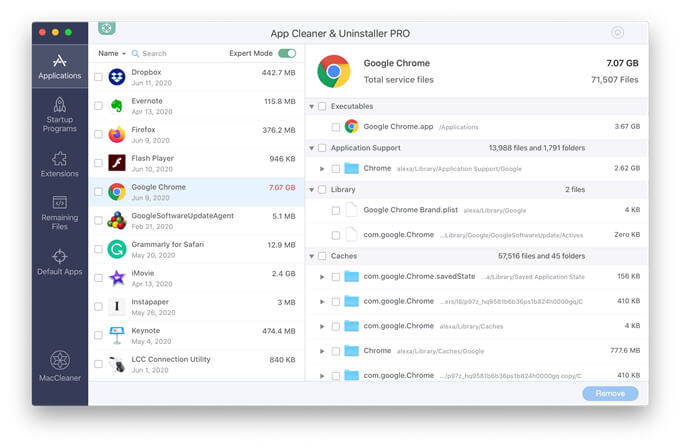 CleanMyMac X is not your ordinary uninstaller as it performs a lot more stuff than just removing the apps. The application management system of this app allows a user to fully uninstall an app through its uninstaller while its updater allows the macOS apps to update quickly.
It also removes junk files as well as unneeded files such as broken downloads, outdated caches, logs, and more. Additionally, there's a number of speedup tools that can help in freeing up RAM, running maintenance scripts, hence, increasing the mac performance.
But that's not it; CleanMyMac X also provides protection for your mac by helping in the fight against malware, adware, and other issues. It also provides privacy features such as removing browsing history, etc. All in all, CleanMyMac X is a multipurpose tool that can be helpful for the end-user in more than one way.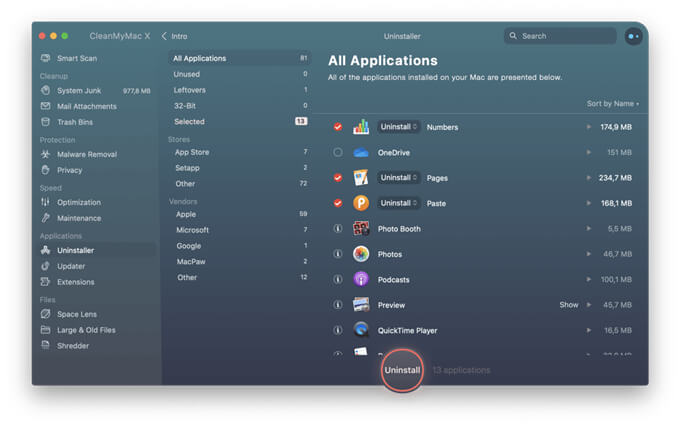 AppDelete is another app uninstaller for macOS Big Sur users. Like other macOS Big Sur uninstallers, it also offers more than the usual process of uninstalling apps. AppDelete also uninstalls widgets, plugins, screensavers, etc. Without a proper uninstaller, these additional files will be left lurking around your mac taking up excessive space and can cause different issues. Hence, AppDelete can help remove those add-ons as well for a better uninstalling experience.
Some additional features that AppDelete offers are as follows:
AppDelete helps in finding hidden associated items.
Trash monitor to keep a track of apps that are trashed and triggers AppDelete to delete those apps.
Sixteen different languages including English, Chinese, German, French, and more.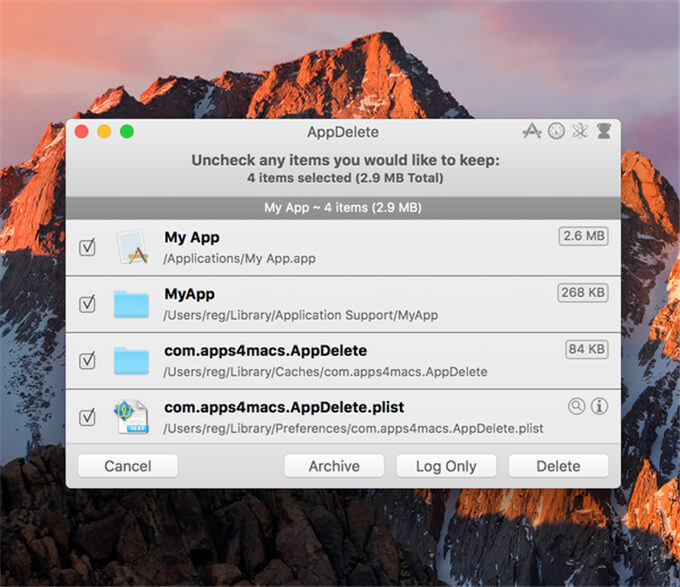 Another addition to our list of 6 uninstallers for macOS is TrashMe. When an app is removed on Mac, it leaves some temporary hidden files that add up to waste the space on your Mac. TrashMe can help you get rid of those hidden files in an efficient way.
TrashMe doesn't need to be opened every time as its smart detection feature allows the user to uninstall an app through TrashMe, every time a user decides to remove them. Moreover, there are additional undesirable files such as incomplete downloads and junk files that can add up and take a lot of unwanted space. Therefore, TrashMe can be your one-stop app for removing this useless stuff.
Moreover, TrashMe also helps to manage your favorite apps to avoid unintentional removal. It also keeps the track of all of your actions taken through this app in its feature known as History.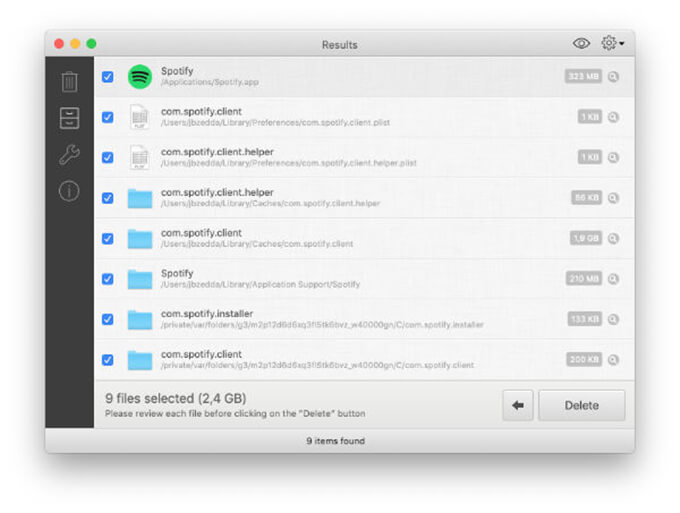 TuneupMyMac asserts to offer a cleaner and smoother uninstalling experience by also removing the associated files safely and completely. It also offers a startup apps feature allowing the user to eliminate unneeded apps from the startup of Mac.
This software also offers a tool named Internet privacy that helps in protecting the privacy of the user on different browsers such as Safari, Chrome, Firefox, etc. by scanning the cookies and browsing history.
Moreover, as the name suggests, TuneupMyMac also offers a one-click cleaning process for Mac that helps in cleaning the cache files, log files, and more. In addition, it also has the Misc Cleaning tool to scan for files such as old downloads and device backups that are not needed anymore and remove them in a safer way.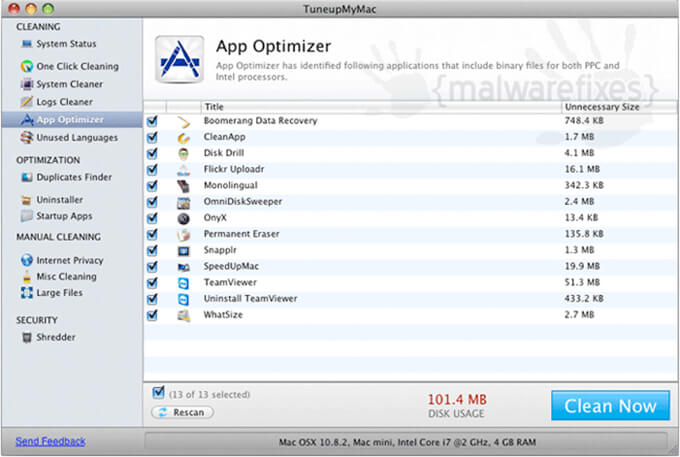 The 8th in our list of 10 uninstallers for macOS is Smart Mac Care. It claims to be an all-in-one tool for your Mac to help optimize its performance and has different features including an uninstaller.
In addition, Smart Mac Care scans the malware and deletes different kinds of possible threats from your computer. Its junk scan system allows the users to remove the unused files that may be taking up a great amount of space on their Mac.
Smart Mac Care also provides a privacy scan to remove the browsing history, cookies, and application cache from Mac in an effective way. In short, Smart Mac Care can be your ready-to-go app for freeing up useful space, improving your Mac's boot time, and most importantly, uninstalling unwanted apps.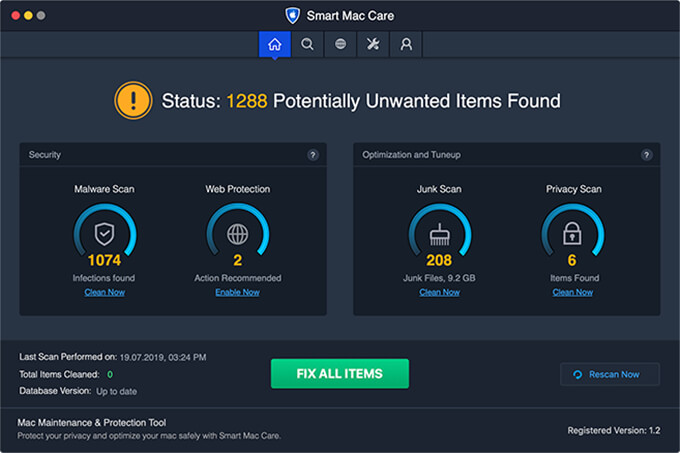 We test the performance of AppUninser that provided by DoYourData, it works well on macOS Big Sur. This uninstaller not only uninstalls applications, but it also can remove useless Widgets, Plugins, and remove useless Languages, etc. It supports uninstall applications in batches. Just select all the applications you want to uninstall, then remove them by only 1-click.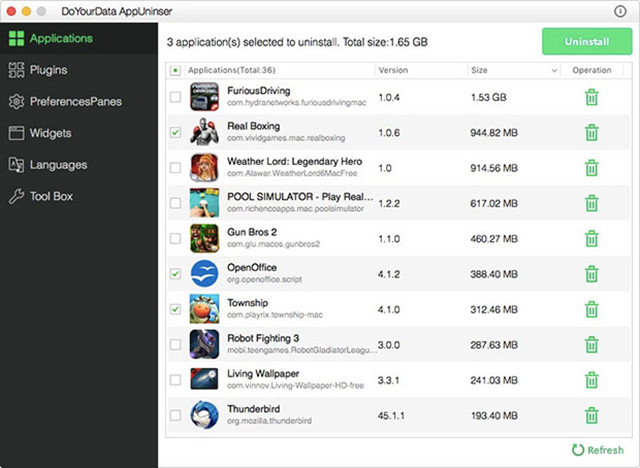 This free macOS Big Sur uninstaller is similar with AweUninser. It shows all applications on your Mac, ranking them by Name or Size. You just need to select the applications which will be uninstalled, then click on Uninstall button to remove them thoroughly.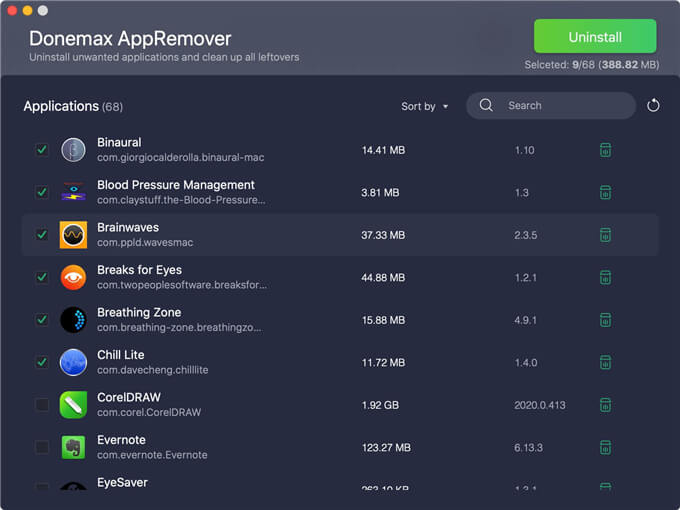 ---
Conclusion/Do I need an uninstaller?
If you have any concerns regarding decision making as to whether you should go for a 3rd party uninstaller or not, we would say that it is totally up to you. If you are looking to gain that extra space that those associated hidden old files may be taking, then an additional uninstaller may just be what you need. Moreover, the additional features that are offered by these uninstallers such as privacy scan, logs scan, and more can be just another reason to go for these uninstallers.
Anyways, these were 10 uninstallers that can help you uninstall apps from your Mac, no matter what the operating system is, in a useful way. We hope you liked this article.
Download AweCleaner for Mac
The best uninstaller for macOS Big Sur - easily uninstall useless applications and delete all leftovers. It also supports for other OSX or macOS versions.
Free Download