How to Remove Duplicate Photos on Mac?
Samsung:
How to find and remove duplicate photos on Mac? Don't worry, AweCleaner for Mac offers duplicate finder to help you find and remove duplicate photos on Mac easily and securely. Just read on.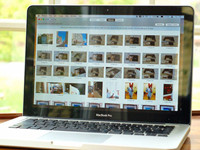 As you know, Apple has integrated within MacOS by default an application that allows you to view and manage the photos and videos that we have stored on our computer, on iCloud or on our iPhone, iPad or iPod.
Many times user or system errors occur accidentally without forgetting the bugs that make this photo viewing application end up creating duplicates of our files. These duplicate files end up taking up a lot of space inside the internal hard disk of our Mac making us have little space available besides suffering from a decrease in the performance of our equipment.
How to remove duplicate photos on Mac?
To solve this problem, AweCleaner for Mac is the indicated application to eliminate those annoying duplicate photos and return the performance to your Mac in a simple way without having to spend countless hours searching manually.
First download AweCleaner for Mac from our website and install it on your Mac following the steps of the wizard. Once the installation is complete, proceed to run AweCleaner for Mac from Launch.
Free Download

From the main AweCleaner for Mac menu, select the third option of the column on the left side called "Duplicate Cleaner". Once Duplicate Cleaner is selected, AweCleaner for Mac will begin to analyze the hard drives and devices connected to your Mac in search of duplicate files.
To remove duplicates of photographs, just go to the top of the Duplicate Cleaner interface and select the "Pictures" option, in this way the advanced algorithm of AweCleaner will begin to separate the duplicate images from the rest of the files.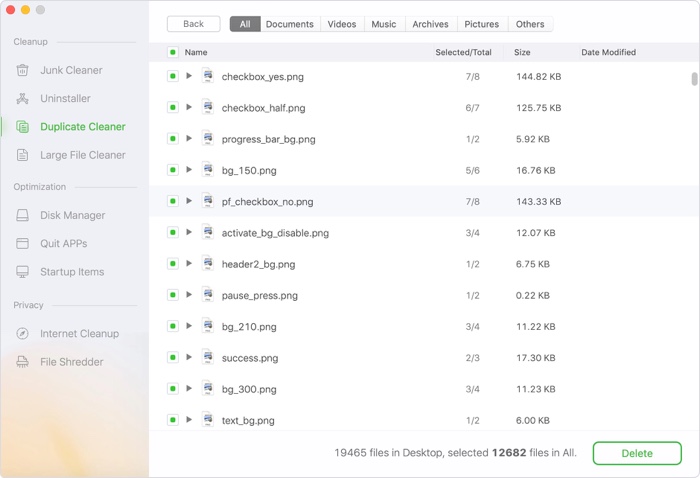 You can delete all the duplicate photos by checking the selection box that is on the left side of the information bar or if you prefer you can choose which duplicate photos you want to delete by clicking on the checkbox to the left of the name archive.
Once the duplicate photos to be deleted have been chosen, you only have to click on the red button at the top right called "Delete" to finally have released that necessary space on your Mac that was occupied by duplicate photos created unnecessarily.
Remember that AweCleaner for Mac is a powerful tool that helps optimize and enhance the performance of your Mac in a simple and intuitive way so you do not have to format it again or spend a lot of money taking it to technical service.
Free Download