How to Speed Up Slow iMac System?
It is very likely that you have noticed that your iMac is running very slowly in recent days and may even take several minutes to start or you may have to delete some stored file or suddenly while you are watching a video this seems to freeze for a few how many seconds. Well it's time to solve this.
How to speed up slow iMac system?
Although accelerating an iMac system may seem like a very heavy task, we recommend downloading and installing AweCleaner for Mac, since it is a powerful automated optimization tool that returns all the power and speed to your Mac with just a few steps.
Step 1: Download AweCleaner for Mac from our website.
AweCleaner for Mac is the most versatile tool you can find to speed up slow iMac system so that it gives the best of itself. Its functions extend to eliminate unnecessary files, uninstall applications, remove and fix duplicate and long files in addition to more efficiently manage the processes of your iMac.
Free Download

Step 2: Clean unnecessary files from your iMac with AweCleaner.
The unnecessary files that are created within the operating system come from old records, unexpected system closures, temporary system files and emails that accumulate over time and end up affecting the performance of the operating system. The Junk Cleaner feature will help you eliminate those annoying files by making your iMac recover the speed it had before.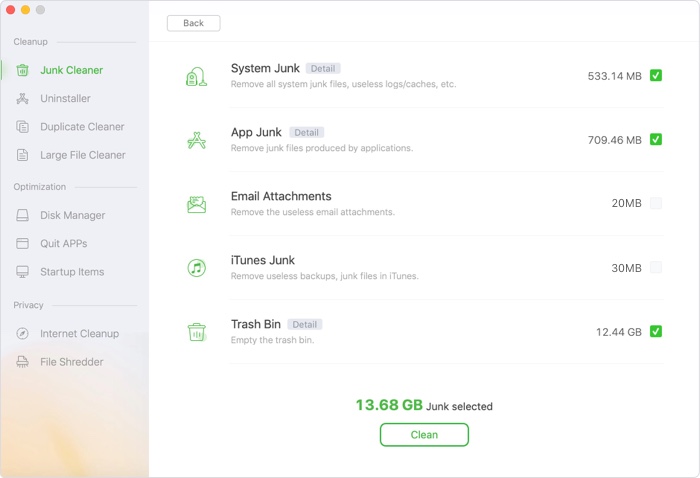 Step 3: Delete duplicate files from iMac system.
Many times some applications create duplicate files as backup to possible errors or to revert any changes made by any application. Thanks to the Duplicate Cleaner feature you will be able to detect all these duplicate files that slow down your Mac and eliminate them safely to increase the performance of your computer.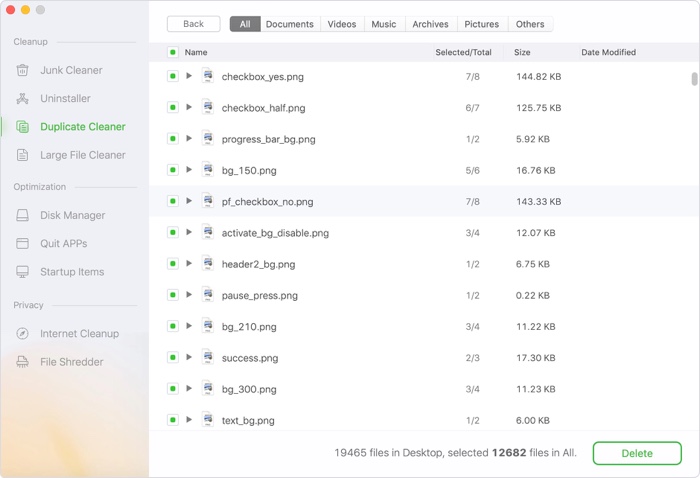 Step 4: Delete unnecessary large files in iMac system.
Large files not only take up a lot of hard disk space but also negatively affect the performance of your iMac. To get rid of them safely, AweCleaner offers you the Large File Cleaner option that detects those large files that may affect the performance of your iMac in real time so you can optimize the performance of the system without complications.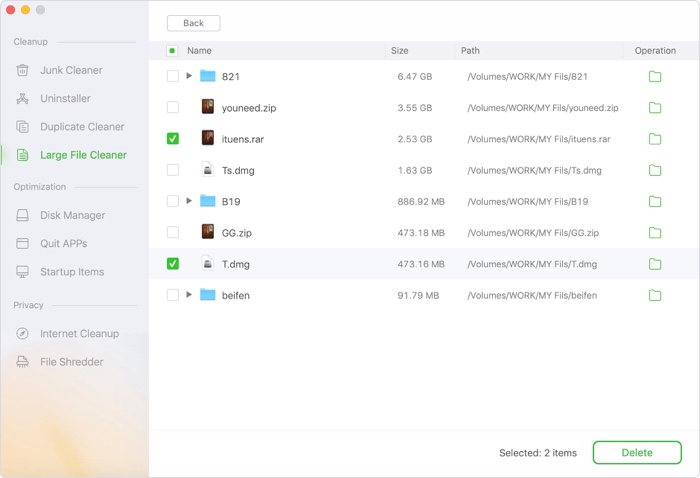 Step 5: Uninstall applications that you do not need.
Undoubtedly, this is one of the most delicate tasks when it comes to optimizing the performance of your iMac because many applications despite uninstalling end up leaving some residual files that affects the overall performance of the system. The Uninstaller function of AweCleaner not only uninstalls the applications you no longer need, but also eliminates these residual files and optimizes the potential of your iMac in a matter of minutes.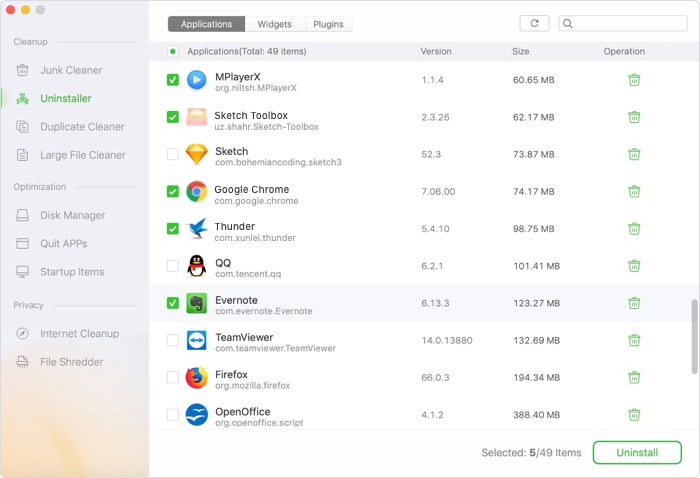 As you can see AweCleaner for Mac has everything you need for your iMac to recover the full potential of your operating system without any difficulty.
Free Download