How to Permanently Shred Notes/Text Files on Mac?
"Hi, I will give my MacBook to my friend, but I have some important notes/text files which contain my private information. Is there any way to permanently delete the notes/text files?" - Kevin
Notes/text files are common files. Some of the notes/text files may contain very private information. If we are going to sell, donate, lend or give away our Mac computer, it is very important to shred these notes/text files permanently. Here is an easy solution to help you securely erase notes/text files under Mac OS.
Step 1: Download AweEraser for Mac to erase notes/text files
AweEraser for Mac is an easy-to-use data erasure software. It is able to securely and permanently erase data from hard disk drive, USB flash drive, memory card, portable hard drive, etc. It can permanently shred notes/text files on your Mac. It also can help you wipe a hard drive or erase already deleted notes/text files on Mac hard drive.
Step 2: Permanently delete notes/text files on Mac
AweEraser for Mac offers three flexible modes to help you shred or erase notes/text files on Mac. The advanced data erasure technology ensures that the erased notes/text files will be gone forever, can't be recovered by any data recovery software.
Mode 1: Shred notes/text files on Mac.
Just add targeted notes/text files to your erasure list. Then click on "Erase" button to permanently erase the selected notes/text files.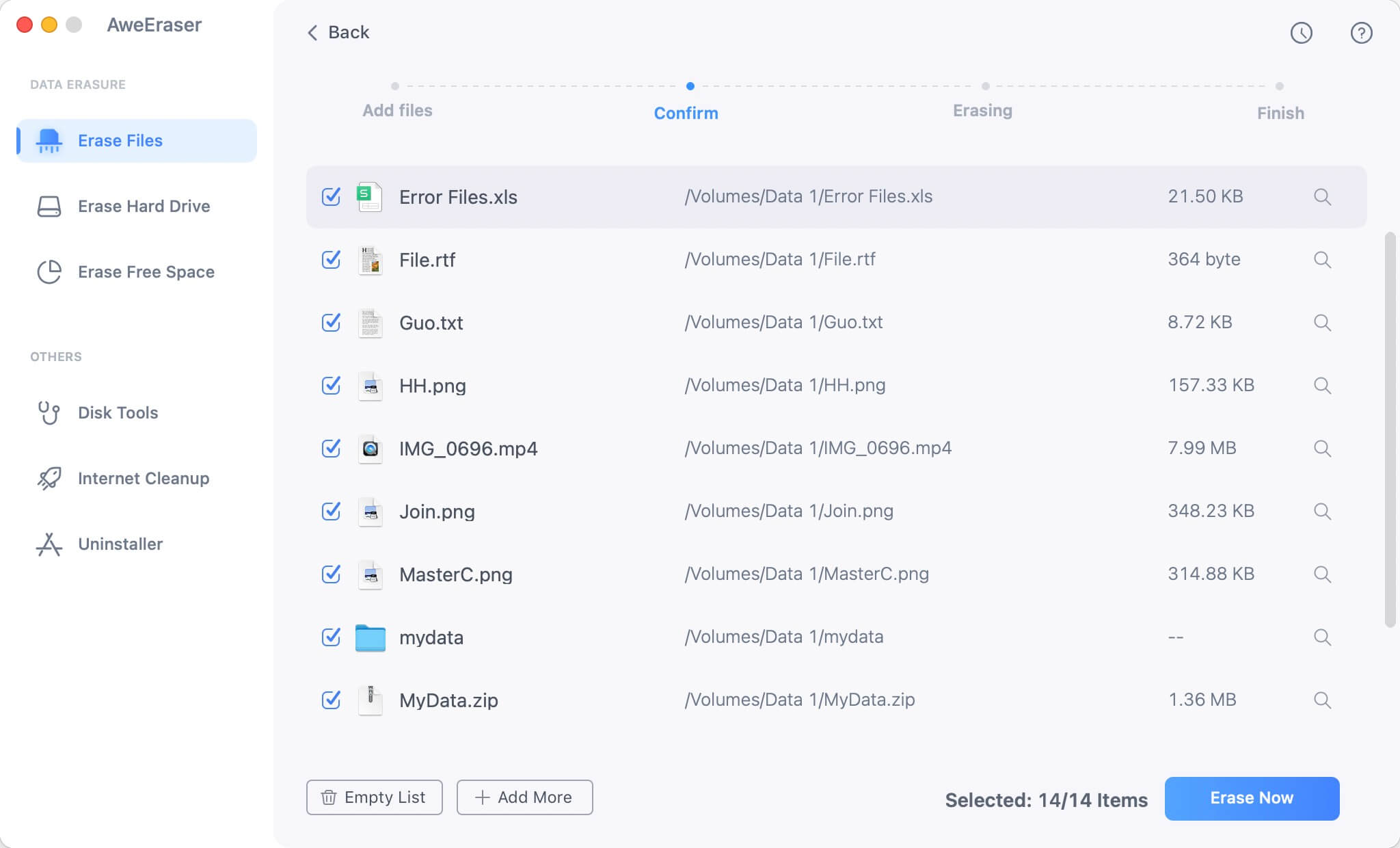 Mode 2: Wipe entire hard drive to erase all notes/text files and other files.
This mode will help you wipe an entire hard drive and erase all files including notes/text files on the hard drive.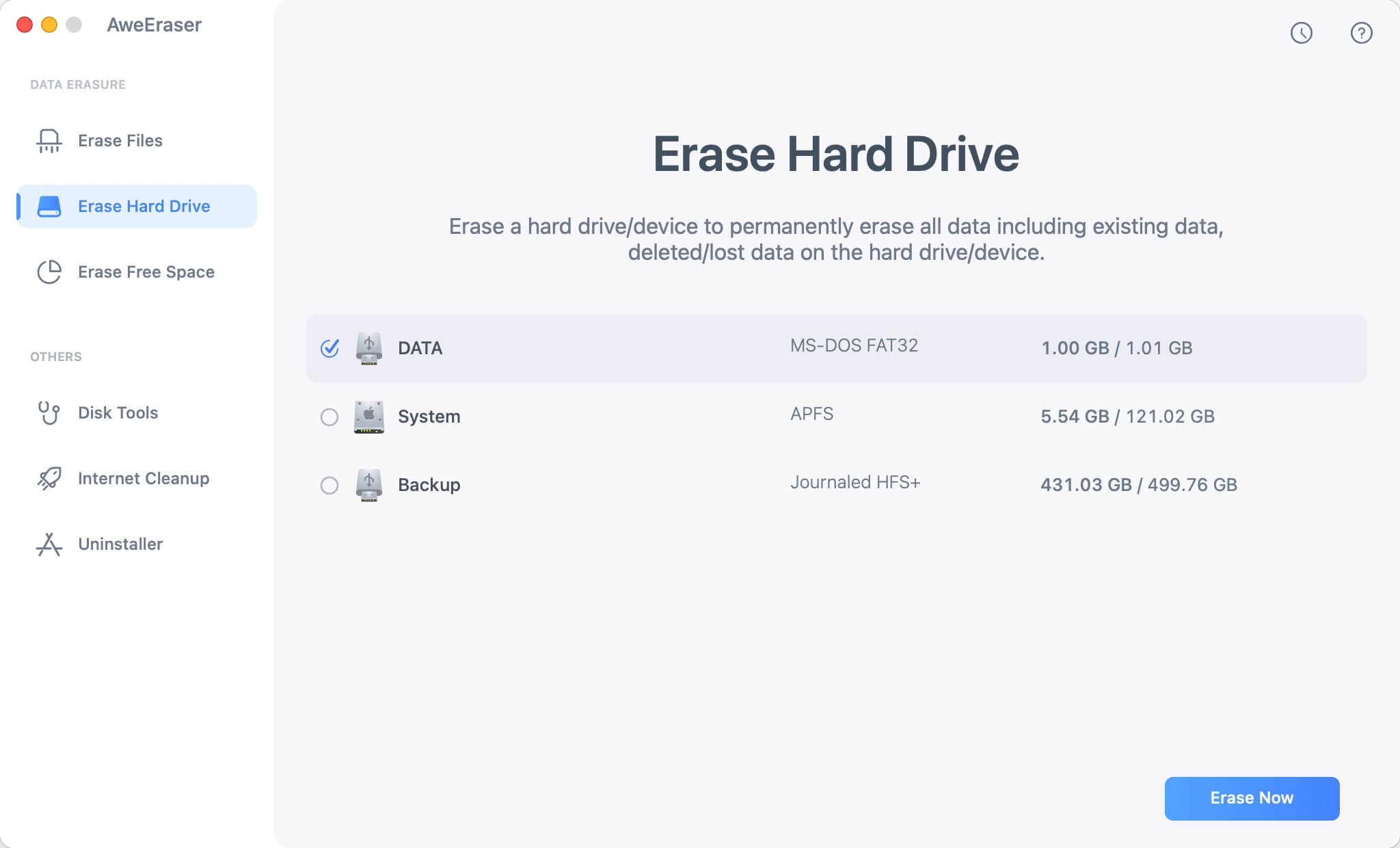 Mode 3: Erase already deleted notes/text files on Mac.
To prevent deleted files recovery, you can wipe the free disk space to permanently erase all deleted notes/text files and other deleted files.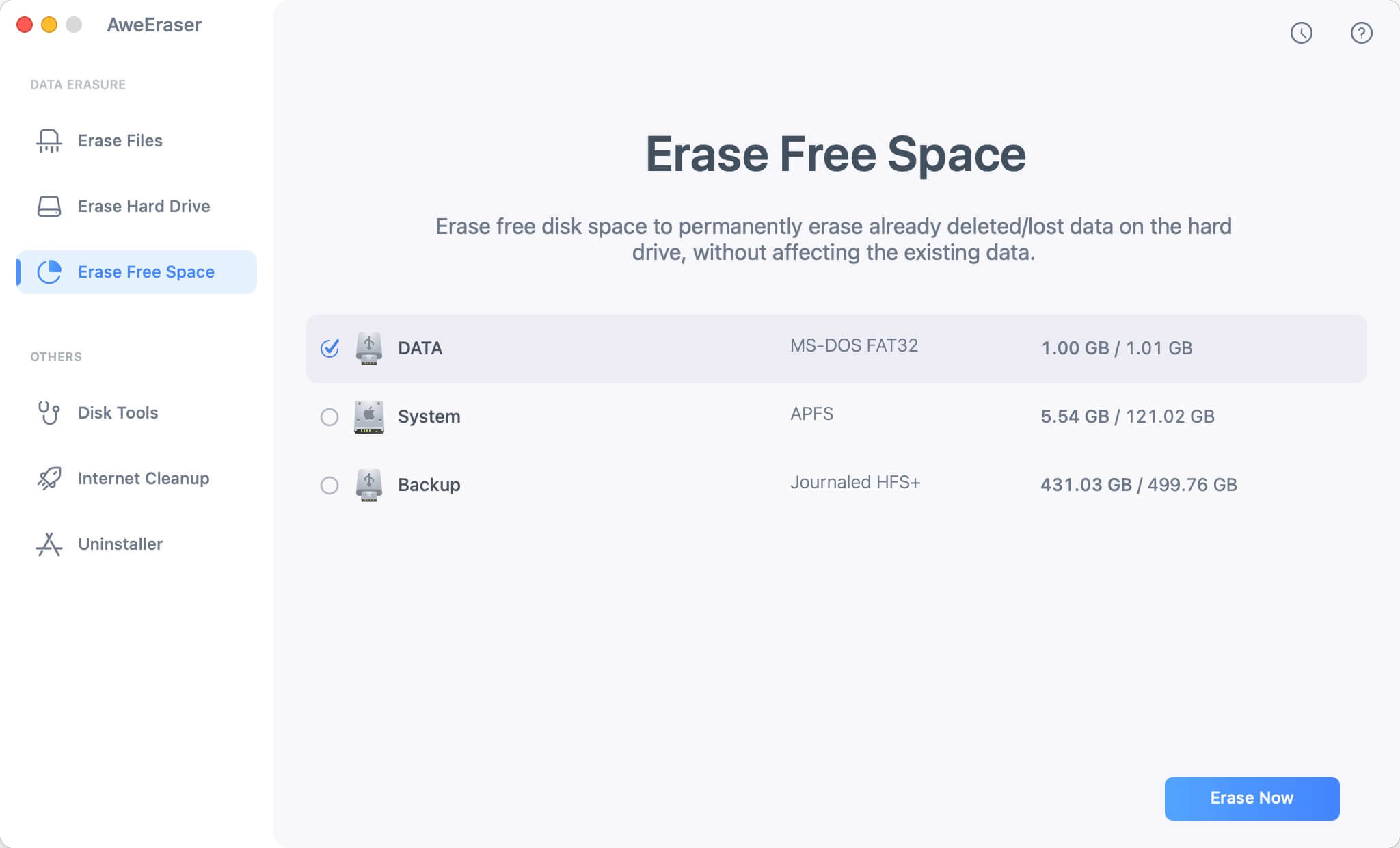 The three modes above are useful for permanently data erasure. After erasing the notes/text files, no data recovery software can recover your erased notes/text files.
More about AweEraser for Mac:
AweEraser for Mac is a famous data eraser for Mac OS. It offers military & government level data erasure algorithms, securely erase data without causing any damage to your hard drive. It supports to wipe all types of files from Mac hard drive or external device.
Don't let your private data fall into the wrong hands. Nowadays, any user can easily recover deleted/formatted data with data recovery software. So, if you want to sell/donate your computer, or lend your device to other people, you'd better permanently shred your private data.
AweEraser for Mac can easily and securely shred notes/text files and other files under Mac OS. It can 100% prevent data recovery. Now, just download it here:
It is strongly recommended to backup your files before using AweEraser for Mac to wipe your hard drive because that after disk wipe, all data on the hard drive will be permanently erased, can't be recovered. Mac disk clones software like AweClone for Mac, can help you quickly make a backup of Mac disk drive.