If you ever wondered how to permanently erase data on Windows Server (2003/2008/2008R2/2012/2016), you'll find the answer on this article. When there's an important database that no longer needed, erasing the data permanently is the best solution for you.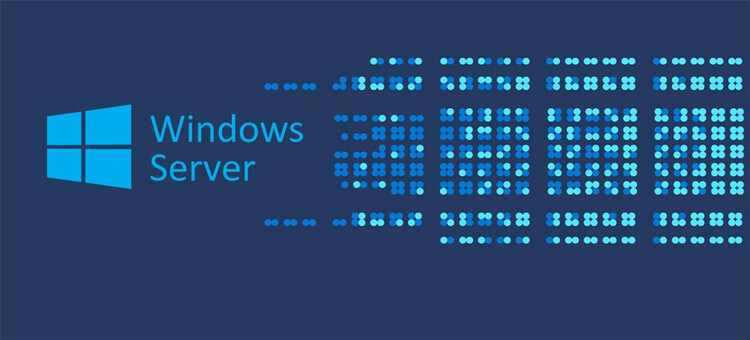 But first, you have to know that although you're running Windows on your server, everything is almost the same as running Windows on your computer. That being said, erasing data permanently from Windows Server could be done using the same software which is the most reliable data erasure software to permanently erase data on Windows computer.
Please note that whether you delete your files or format the Windows Server hard drive, the data is still can be recovered by data recovery software. For the safety of your business, you should make sure the data is permanently erased in some special cases, before selling your hard drive, for example.
Windows Server Data Erasure Software
The mentioned data erasure software for Windows Server in this article is AweEraser. It is a famous data erasure program which offers government & military data erasure standards, like HMG Infosec Standard 5 (1 pass), German FOFIS (2 passes), DOD 5220.22-M (3 passes), U.S. Army AR380-19 (7 passes), Peter Gutmann's algorithm (35 passes). It can help you easily, securely, and permanently erase data on Windows Server, beyond the scope of data recovery.
AweEraser is very easy to use. So, you can easily use it to erase data from Windows Server.
Three Options to Permanently Erase Data on Windows Server
After installing AweEraser on Windows Server, just open it. You will see three data erasure options: Erase Files, Erase Hard Drive, and Erase Free Space. The three flexible data erasure solutions can help you permanently erase targeted data under different situations.
Option 1: Permanently erase files and folders on Windows Server
This mode – "Erase Files" can help you selectively and permanently erase files/folders from Windows Server. You just need to select the files and folders, and click on "Erase" button. Then, the selected files and folders will be permanently erased.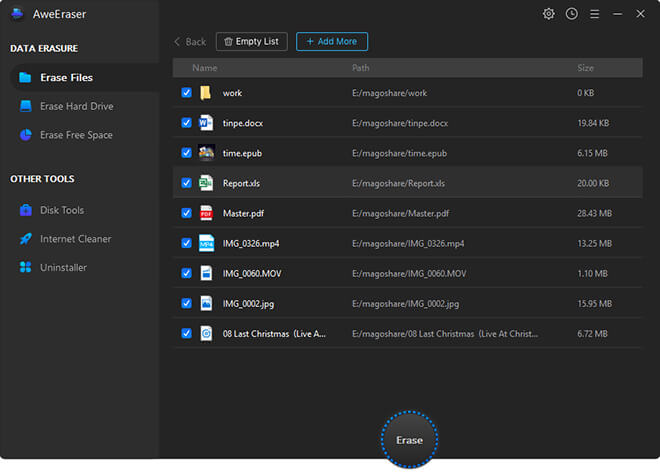 Option 2: Erase hard drive on Windows Server.
"Erase Hard Drive" option can help you erase an entire hard drive on Windows Server. Once the hard drive is erased by this option, all the data on the hard drive will be permanently erased. Just select the targeted hard drive and click on "Erase" button. It is easy!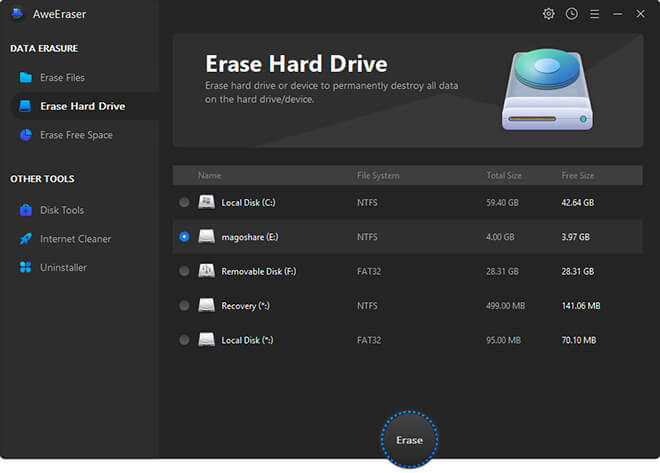 Option 2: erase free disk space on Windows Server.
If you only want to permanently erase the already deleted/lost data on Windows Server, this option can help you. It will erase the free disk space of the hard drive and permanently erase deleted/lost data on the hard drive.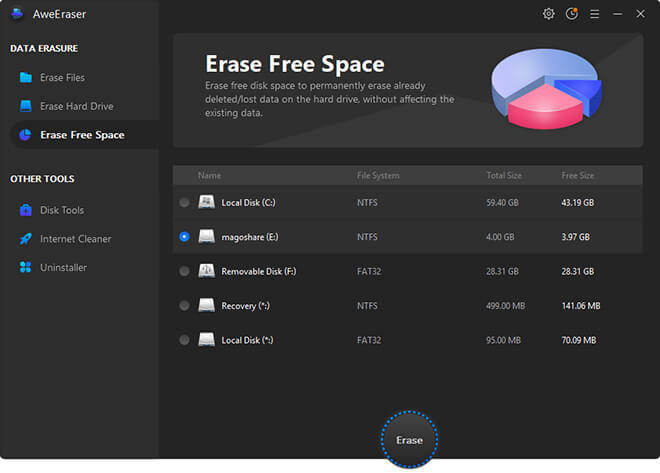 As you've known, the erased data can't be recovered by any method, just back important files to other hard drive before you erase the Windows Server. AweEraser offers full erasure reports, you can check what you have just erased from the Windows Server. And, this is 100% safe data erasure software. It will not affect the service life of the Windows Server and will never cause any damage to the hard drive.