How to Permanently Wipe Data on Windows Vista?
It's actually normal for Windows Vista users to find any information to solve their problems, including data erasure problems. I guess it's hard for you to find the reliable way to permanently wipe all data on Windows Vista, just like when you're trying to find other methods on anything you want to solve. That's because Windows Vista is one of the Operating System which rarely used by current computer users. I can't truly understand the reason why, but we all know the fact.
But if what you're looking for is how to permanently wipe all data on Windows Vista, you just come into the right place. Because not only you can find how to wipe all data and make sure it's gone forever, but also you'll find the special tool which could wipe all data off Windows Vista computer as easy as counting 1 2 3.
Windows Vista Data Wiper Download
In fact, all you need to do to wipe all data from the Windows Vista hard drive is just doing a few simple clicks, and it's done like magic. Because that Windows Vista disk wiper – AweEraser can help you do all the things you need, it securely and easily erase all data on the Windows Vista computer with a few clicks. The software offers you three Data Erasure options which could be used to:
Erase files or folders you want to destroy individually.
Completely wipe all the data from your hard drive.
Wipe free space on your hard drive which could permanently destroy already deleted/lost data.
Although the software is unbelievably powerful, it comes in a tiny size. So you don't have to worry it will eat a lot of space in your small hard drive space. And of course, this also means it could be downloaded and installed on your Windows Vista computer within a few seconds. Furthermore, on this article, you'll also learn how to wipe all data on Windows Vista using AweEraser.
Three modes to permanently wipe data on Windows Vista
Note: Please make sure you backup all the important data you don't want to lose. Remember, once the files are erased, it'll be impossible for you to recover your data.
Mode 1: wipe files/folders on Windows Vista.
This mode allows you to selectively wipe files or folders from Windows Vista hard drive or external storage media device. Just add the files and click on "Erase" button. The selected files/folders will be permanently wiped.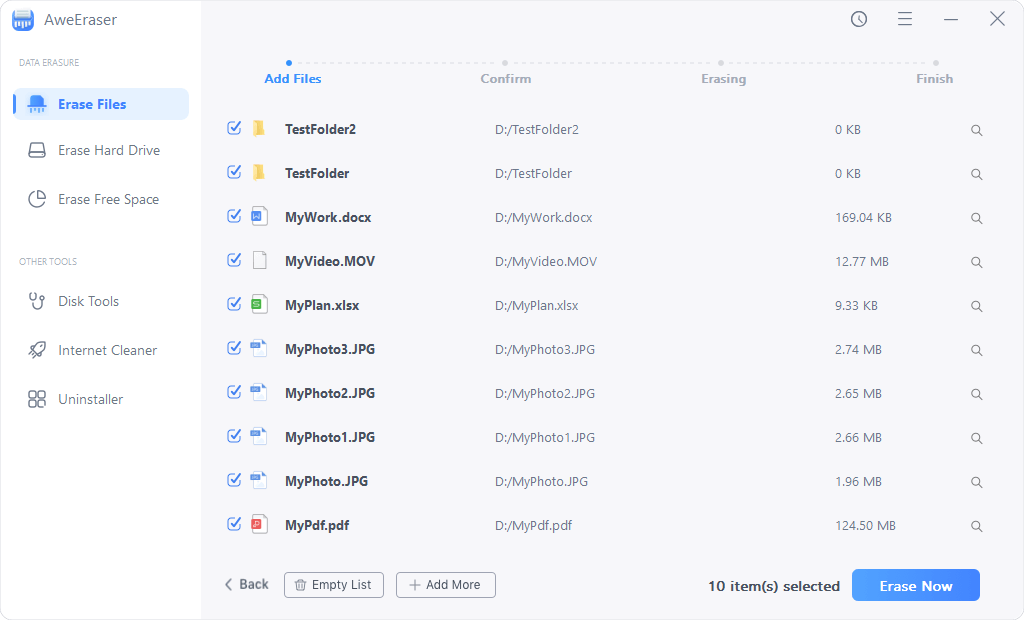 Mode 2: wipe hard drive on Windows Vista.
This mode can help you wipe an entire hard drive on Windows Vista. It will permanently wipe all data on the selected hard drive.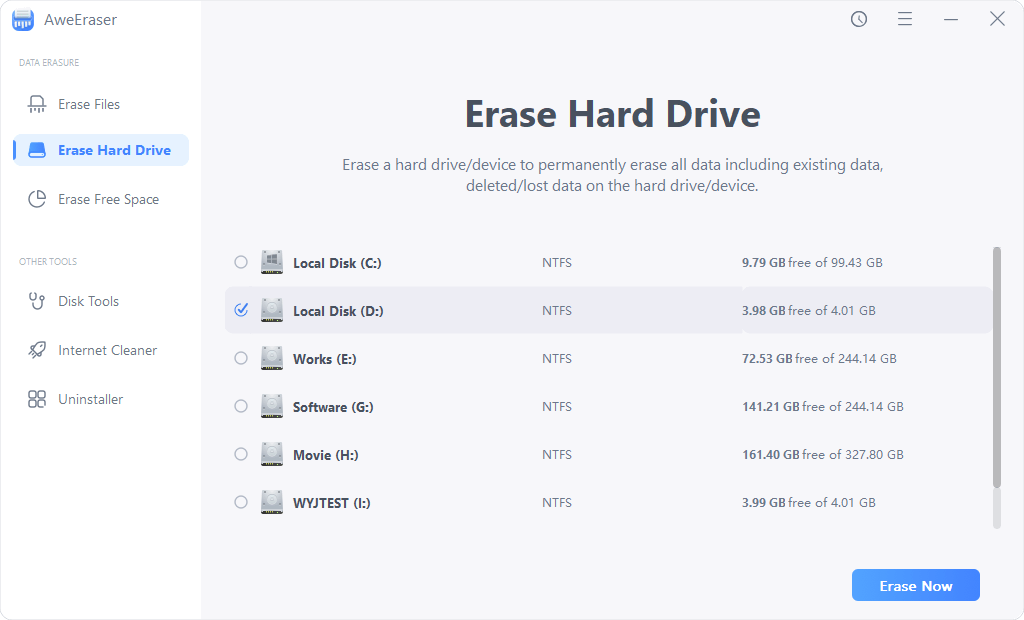 Mode 3: wipe free disk space on Windows Vista.
How to prevent deleted file recovery on Windows Vista? This mode will wipe the free space of the hard drive on Windows Vista and permanently erase all deleted/lost data on the hard drive.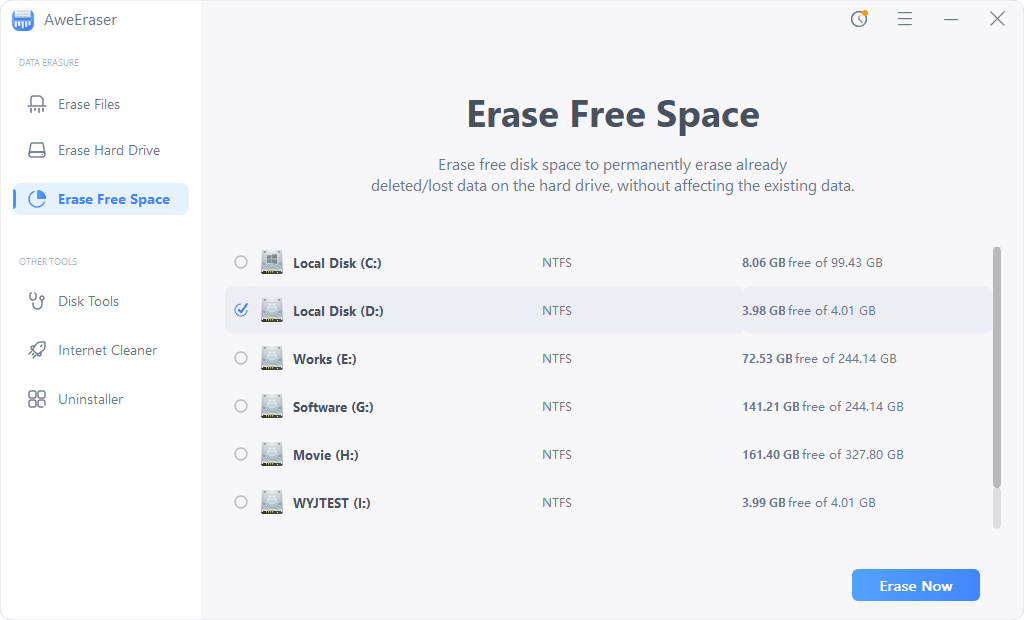 The second mode is highly recommended when you are going to sell or donate your Windows Vista computer. This mode will destroy all exiting data and deleted/lost data on the hard drive. No information can be recovered.