Best 5 WD Data Recovery Tools in 2023
Quick Navigation:
Even the most reliable Western Digital hard drives can experience data loss. When a Western Digital hard drive becomes corrupted, it locks up your files and prevents you from accessing or backing them up.
Western Digital's data recovery software is there for you when this happens. This post shows you how to easily recover lost data from a Western Digital drive using the best data recovery tools.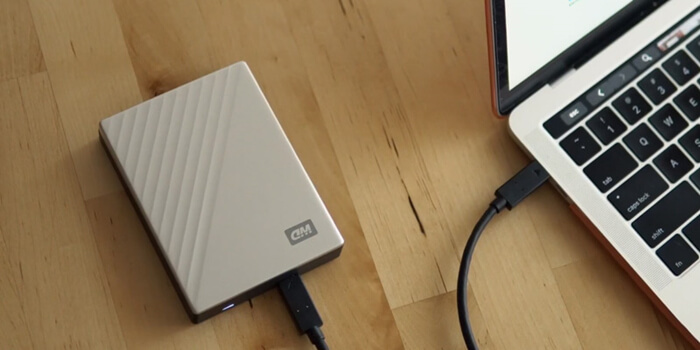 Choose the best tool for recovering Western Digital hard drive data?
When deciding on the best recovery program, keep the following in mind:
It works with your PC and the WD hard disk model you have. You'd better choose a data recovery tool which supports to recover lost data from all types of WD HDDs and SSDs.
You can choose between a full scan, a preview of your files, and a selective recovery.
Make sure it is Designed with non-technical users in mind. The software has a clean interface and is easy to follow.
Speed of scan and restoration is crucial if there is a lot of data to be retrieved.
The reputation of the company providing the recovery tools and software, as rated by previous customers.
Price.
Top 5 best WD data recovery tools
It is recommended to stop using your WD hard drive when you realize your data has been deleted or formatted. Then find a reliable data recovery tool, a DIY tool recommended, to help you recover lost data from a WD HDD, SSD, USB flash drive, memory card, etc. Here is the list of best 5 data recovery software.
As a free data recovery tool, Magoshare Data Recovery can help you recover lost data from WD hard drive on Windows and Mac for free. It is a complete DIY data recovery tool, supports to recover lost data within 3 steps and can recover all types of lost files including images, videos, documents, audio files, emails, archives, etc.
This Western Digital data recovery tool is able to recover deleted, formatted and inaccessible data from all kinds of WD devices, including external HDD, SSD, internal HDD/SSD, USB flash drive, memory card, etc. And it also supports recover lost data from PC, Mac, Seagate external hard drive, Toshiba hard drive, Samsung disk, etc.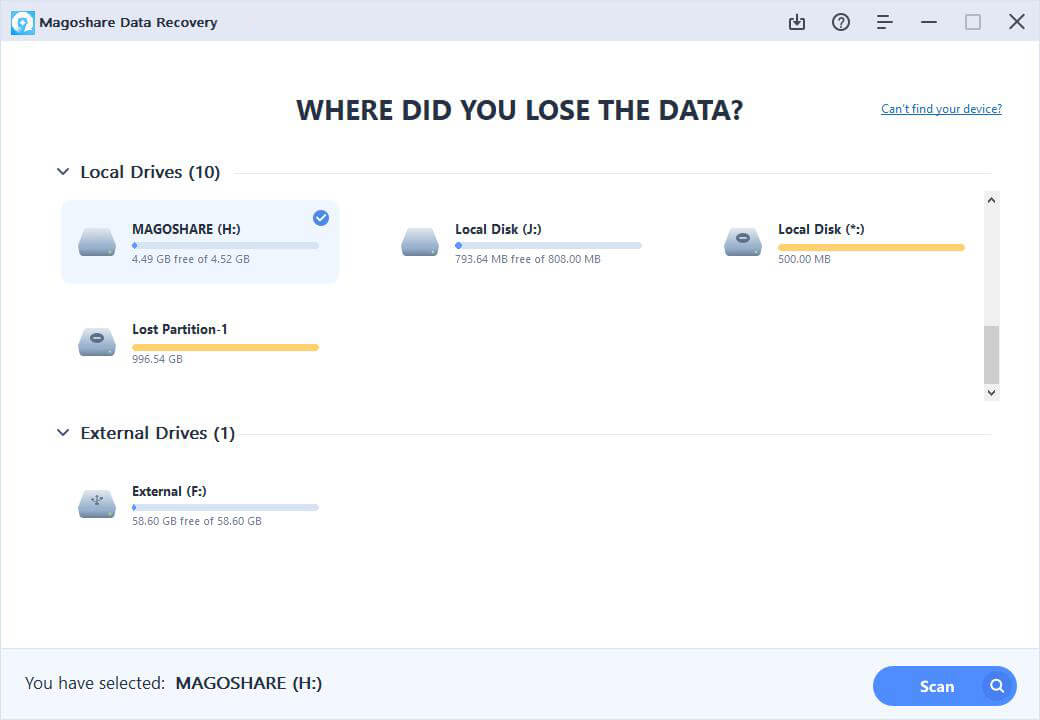 WorkinTool Data Recovery is all you need to rest easy when working with Western Digital Windows hard disks. It's a free, all-encompassing piece of WD data recovery software that works on any PC running Windows. Recovering lost or destroyed data from WD Elements, My Books, MY Book Pro, etc., is now possible with WorkinTool. WorkinTool supports WD hard drives and those made by SanDisk, Seagate, Toshiba, etc. Despite its powerful capabilities, WD data recovery is performed in simple steps. Everything you need can be retrieved in three simple actions in seconds.
In addition, you can choose between the Quick Scan or the Deep Scan in WorkinTool. The quick scan time of Quick Scan allows for the recovery of deleted files in a matter of seconds. When compared, Deep Scan's higher success rate comes from its ability to delve more deeply and unearth previously hidden data. To sum up, if you need to recover data from a Western Digital hard disk, WorkinTool has you covered.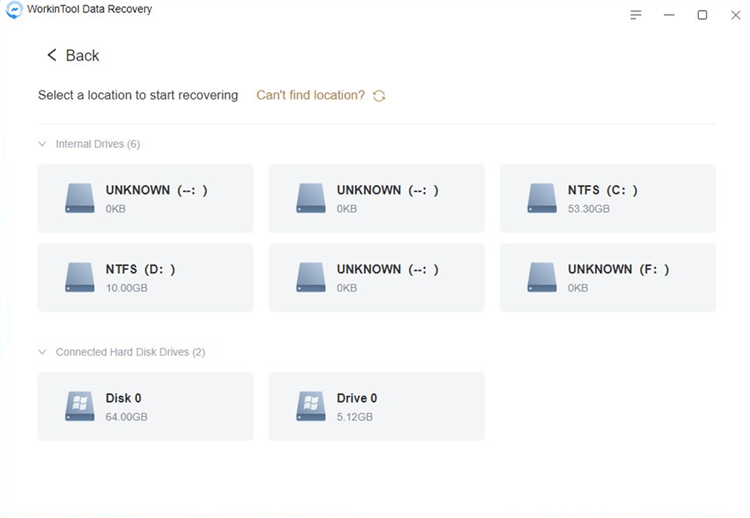 Western Digital's data recovery program, R-Studio, has high-end options. File previews, disk imaging, and S.M.A.R.T. monitoring are only some of the other features it offers. Data recovery via a network is possible with the right license, which isn't possible with many other technologies. While all of this is fantastic, the interface is extremely sophisticated and challenging to use if you are not an expert. This product appears to be designed more for data recovery specialists than ordinary computer users.
Stellar Data Recovery is one of the best WD data recovery programs because of its ability to retrieve lost information from Western Digital drives. Files lost on any WD storage device can be recovered quickly and easily. It can fix corrupted media files and perform RAID recovery, virtual drive recovery, and external hard drive recovery. With a 4.7 rating out of 5 on the reliable Trustpilot, it receives high user marks. In a nutshell, Stellar Data Recovery has all the information you need to know about WD recovery.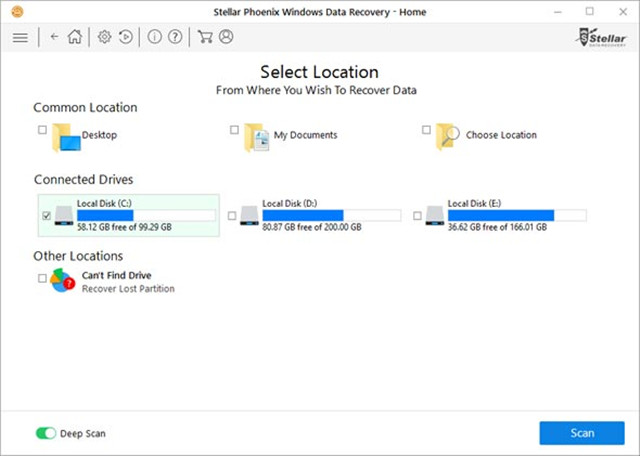 Despite its forbidding user interface, D.M.D.E. is a powerful data recovery tool with many helpful functions. In addition, a RAID builder and partition manager may be used to restore previously deleted partitions. When put to use, it provides a wealth of data about your drive and various customization options for your scan. It's cheap and worth a go if you're willing to put in the time to learn how to utilize the program.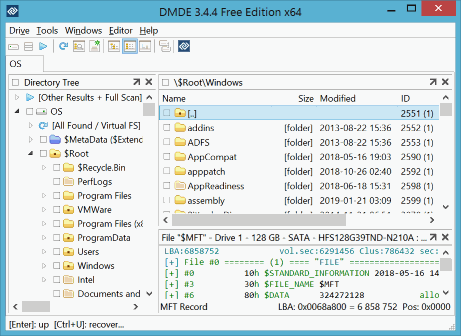 How to recover lost data from WD hard drive?
Whether you want to recover deleted files from WD hard drive/HDD/SSD/USB drive or recover formatted/inaccessible data from WD hard drive, you can download and try Magoshare Data Recovery, a fast WD data recovery tool.
Step 1. Connect the WD hard drive to your computer and then open Magoshare Data Recovery. Select the WD hard drive to start data recovery.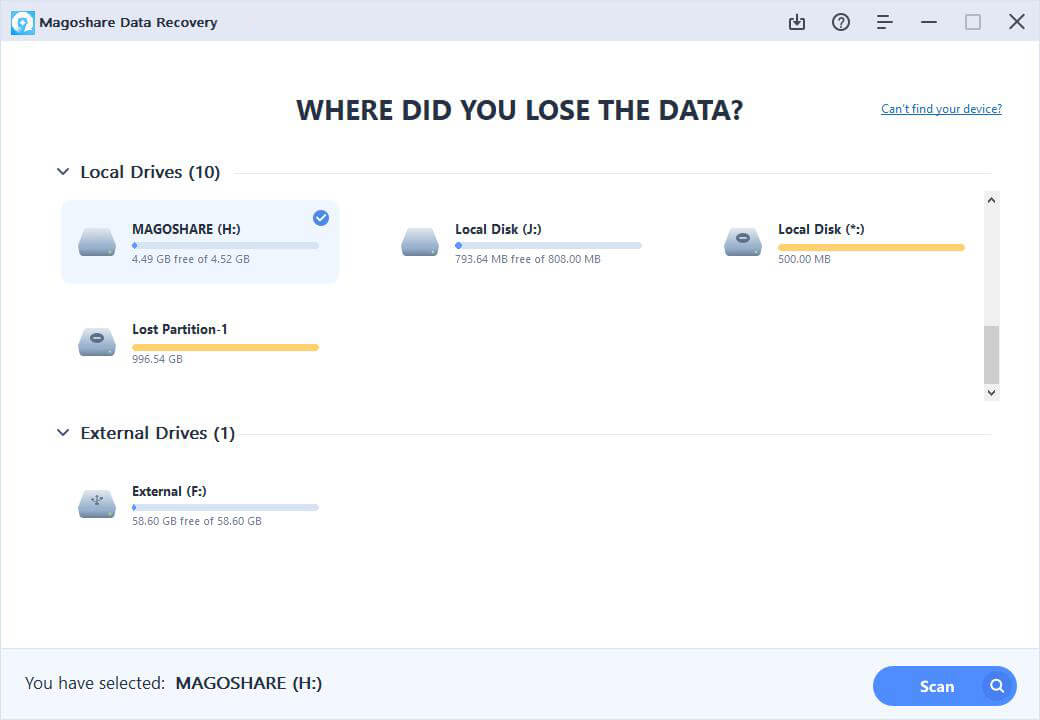 Step 2. Click on Scan button to deeply scan the WD hard drive and find every recoverable file.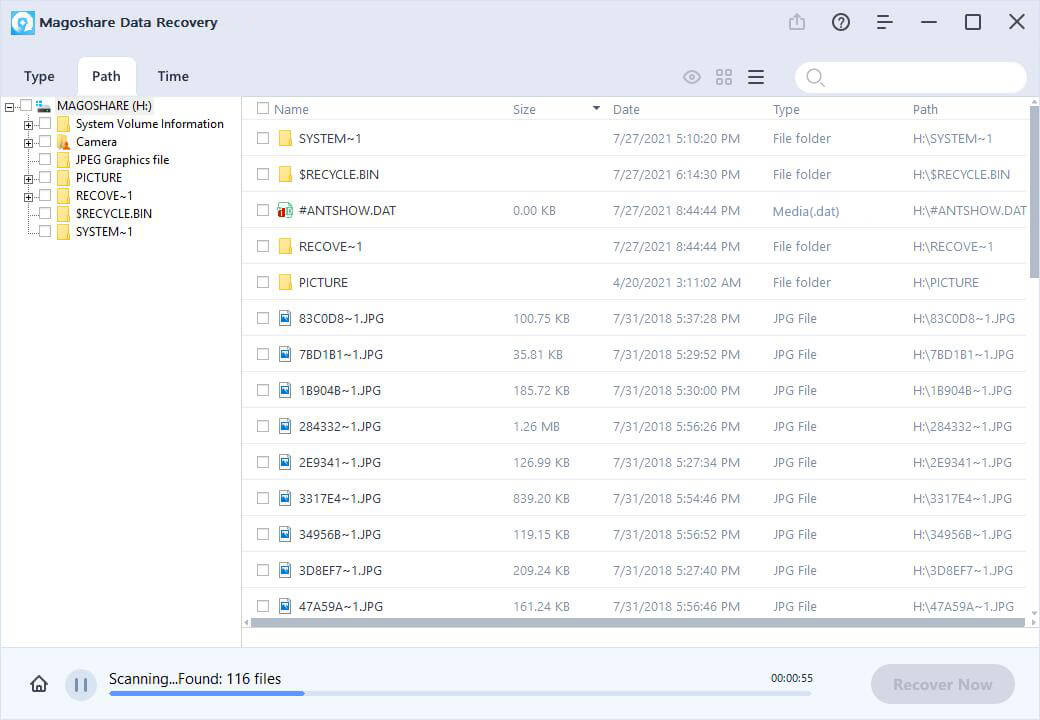 Step 3. Select the wanted files and click on Recover Now button to save the files.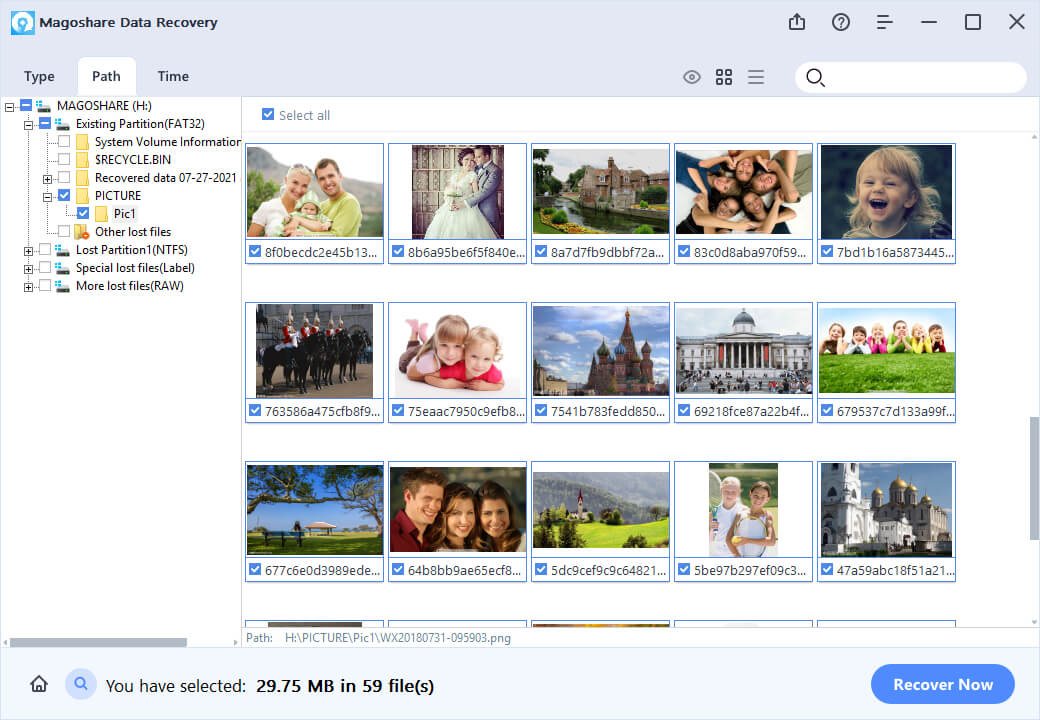 Magoshare Data Recovery is a reliable and DIY data recovery tool. Whether you want to recover deleted files or unformat WD hard drive, you can download this software and run it to scan the WD hard drive.
Magoshare Data Recovery
Recover deleted, formatted data from WD hard drive.
Recover lost data from PC, Mac and other storage media device.
Recover inaccessible hard drive data.
FAQs about WD hard drive data recovery:
Conclusion:
You should give each of the tools discussed here a shot. Magoshare Data Recovery is the best Western Digital data recovery software because it has both a free and a paid version. The app's free trial version can restore up to 200MB of lost data, while the full version offers an excellent balance of cost and functionality. Overall, we hope you find our evaluation useful in determining whether Western Digital recovery software is right for you.