The Formatted Data Lost Forever? Can it Be Recovered?
Some users may perceive the phrase "formatting" as a technical term. In actuality, formatting is just a way of getting a storage device - in this case, an SD card or hard drive - ready for usage with a computer, mobile device, or digital camera. Making a storage device available to store data requires this action.
Why do we need to format hard drive?
Being aware that data loss might occur when hard drives are formatted. So why do we occasionally still need to format hard drives?
File Access Error
Modern file systems often support access management for complicated files, ensuring that some complex data is only accessible to authorized users. But this also causes issues with how these complex data are often transferred and kept. But formatting can frequently significantly lower the likelihood of these issues.
Devices Performance Issue
The performance of the hard disk will deteriorate with time as a storage device, leading to data fragmentation. As a result, formatting the hard disk is typically done in order to improve its performance.
Virus or Malware
If your computer unintentionally downloads harmful software, the ransomware may encrypt your hard drive without you realizing it. You will need to format it to use it again. Data Damaged/Corruption There are several causes of data corruption, and if you're unlucky, you can experience it along with file system damage, in which case you'll also need to format the hard drive in order to use it again.
File Systems Different
Different systems and devices will support various file systems in different ways. Some file data cannot be opened, for instance, when your system transitions from Windows to macOS or from macOS to Linux. We will now format the storage device to ensure that the data may be successfully opened in various systems or devices.
What happens to your hard drive files when they are formatted?
Formulating your hard disk when installing your operating system is always advisable. Because most operating systems only communicate with storage devices in a specific fashion, formatting a hard disk is necessary. Formatting merely involves changing the references to the complex disk addresses.
We are unable to access our past data because the OS loses its references to our previous data when creating new address places. The pointers used to direct our data to the drive are explicitly lost by OS. So long as new data is not overwritten in the same data sector on the hard drive, we can recover data from a formatted hard drive if we can figure out how to move our pointers back.
Can I recover files after format?
Yes, files can be recovered after formatting. All previous data will be deleted when you format a storage device - for the majority of users, wiping data after formatting results in all data being permanently lost. The old data, however, truly stays on the drive until new data replace it. You still have a chance to recover files after formatting if you didn't add any new files or directories to the formatted hard drive.
Let's examine several techniques for recovering data from a formatted drive. Before using data recovery software, we will first examine techniques that use inherent operating system features.
Method 1: Recovering data from a formatted drive with the Command Line on Windows
Windows users can attempt to recover an SD card or hard drive after formatting through the command line. To try this method of data recovery, use the steps below.
Using CMD, you can fix a hard drive by:
Type cmd into the Windows search box to launch a command prompt.
Choose "Run as Administrator."
Enter the following command: chkdsk G: /f/x/r. G should be changed to the formatted hard drives drive letter.
Press Enter to let the procedure finish.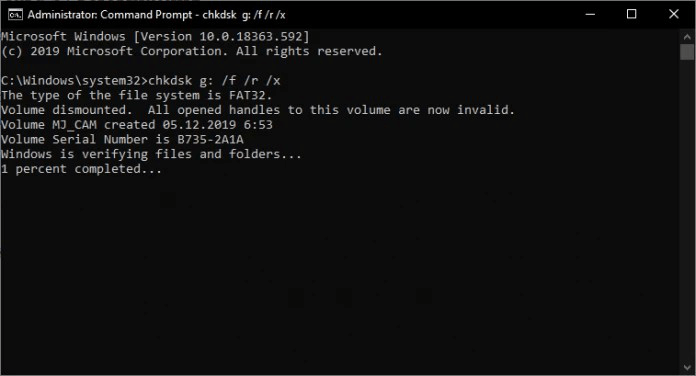 Method 2: Recovering data from a formatted hard drive using the Terminal App on Mac
Launch the Terminal program by going to the Utility folder on your Mac.
Use the cd command in Terminal to move to the hard drive.
By replacing the filename with the file name you want to restore, type the command mv filename../—next, and press Return.
To leave the Terminal, enter Quit.
See if your file has been restored by returning to the previous folder.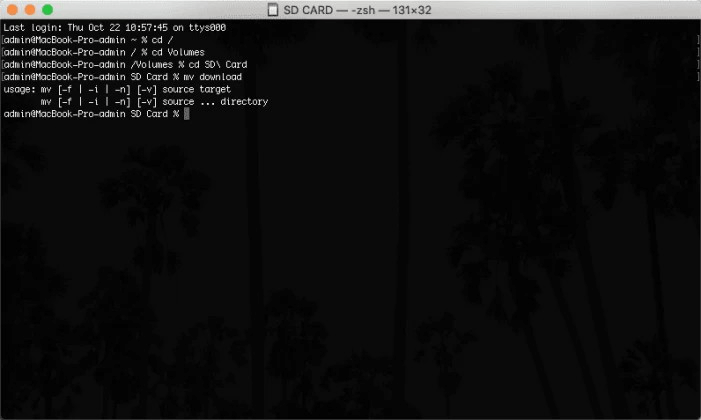 Method 3: Recover a formatted hard drive using data recovery software
Data recovery software is the most dependable way to recover data from a formatted device or hard drive. Data recovery software restores the broken logical linkages during formatting, allowing the operating system and other applications to access the data.
Data recovery software is a secure way to retrieve your lost data. The recovery software only reads from your drive in read-only mode, protecting both the disk and the data from damage. To make it simpler to assess whether the information you require can be restored, most recovery tools also allow you to filter data depending on file type. You can limit the recovery to photographs, movies, or any other material by searching only for particular types of data. Your best opportunity for a successful and stress-free recovery is with data recovery software.
Magoshare Data Recovery is a powerful data recovery program. It can help users to securely unformat a hard drive and get all lost files back.
Magoshare Data Recovery
Recover deleted files even the recycle bin has been erased.
Recover lost data from a formatted hard drive.
Recover overwritten or corrupted data.
Step 1. Open Magoshare Data Recovery, then select the hard drive to start data recovery. Just select the formatted hard drive or device.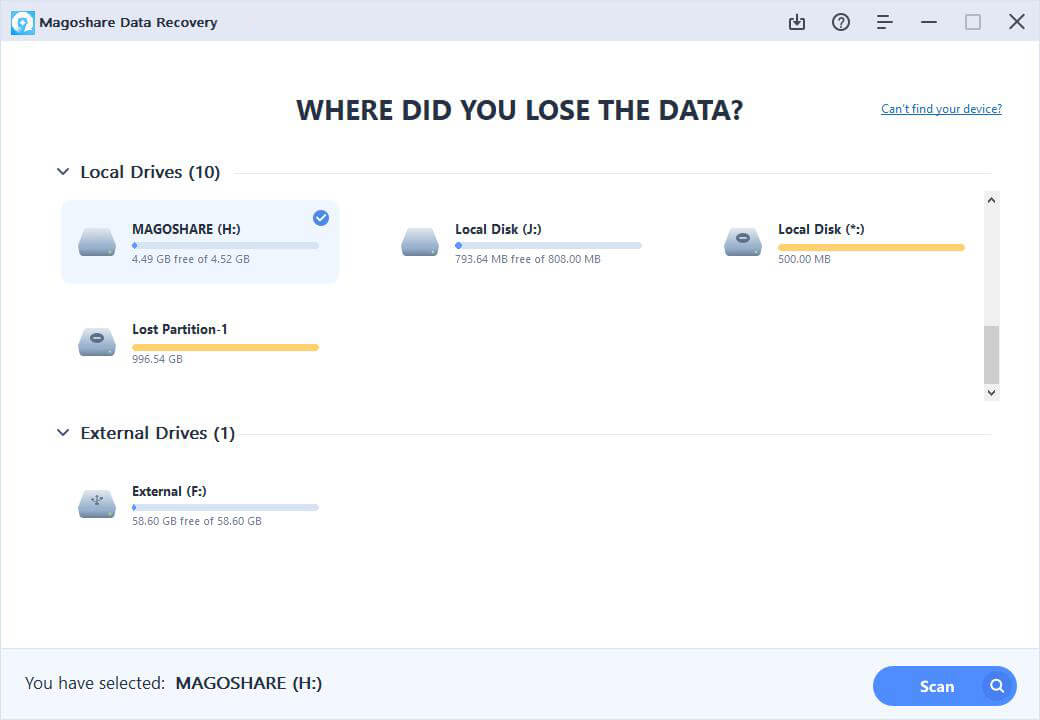 Step 2. Click on Scan button. Magoshare Data Recovery will deeply scan the formatted hard drive and find every recoverable files.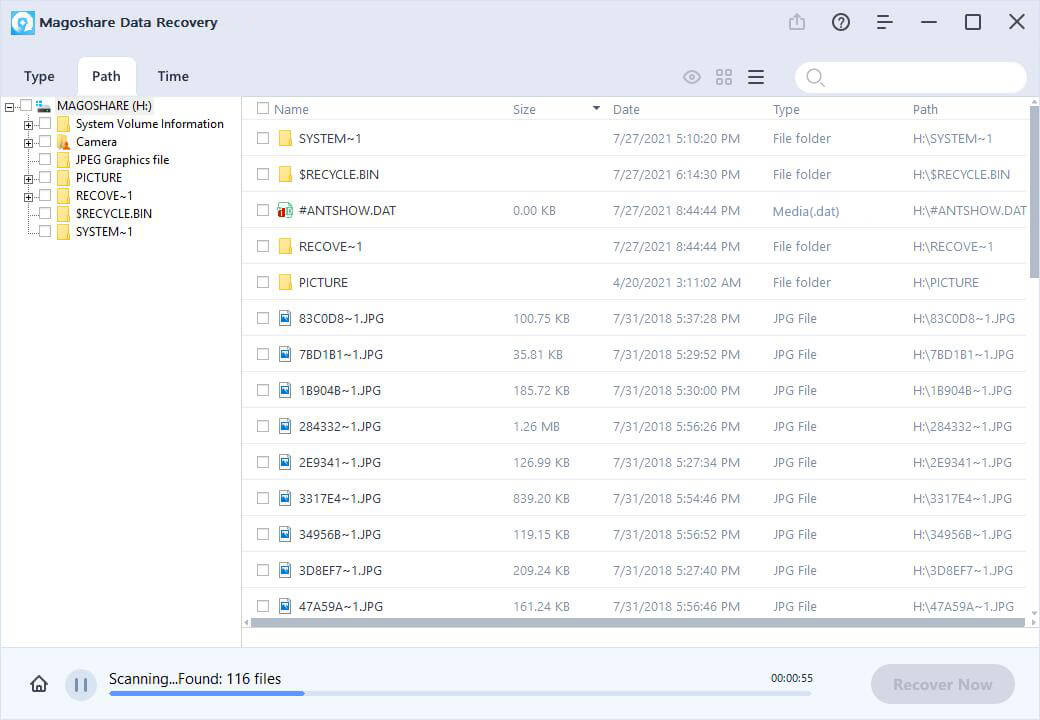 Step 3. Once the scan is completed, you can preview all recoverable files. Then select the wanted files and save them.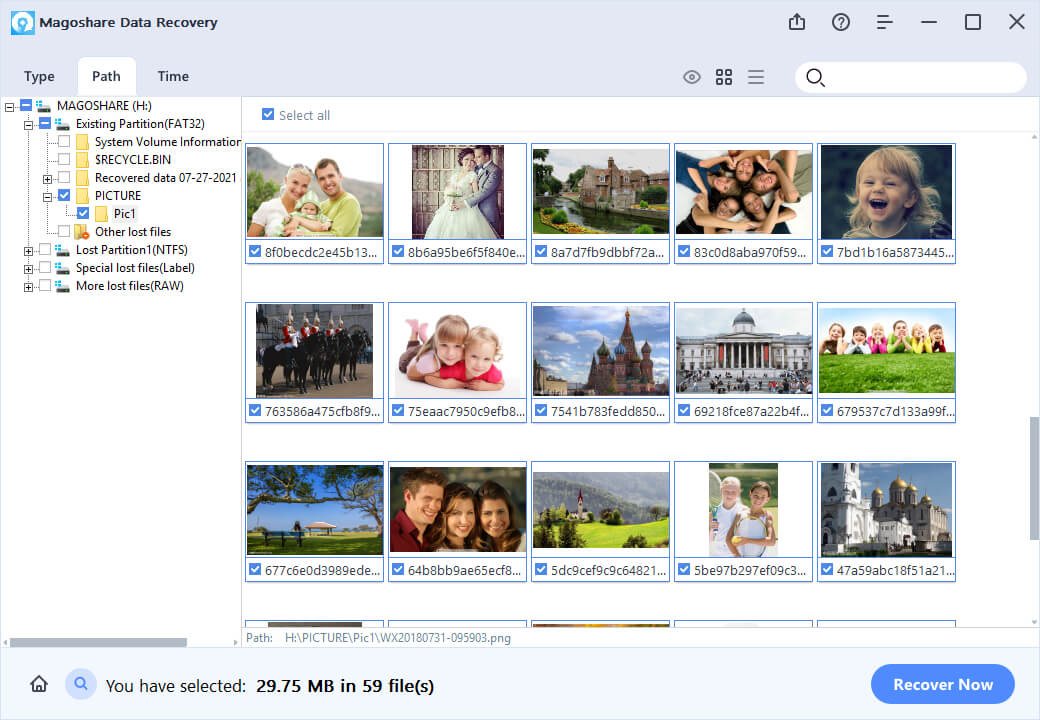 Don't Hesitate: Why we need format recovery software
Computer users must format the hard drive to switch from the FAT File System to the NTFS File System. You can alter the File System by formatting the device. You could first just want to give it a shot; however, after selecting "Format" > "Quick Format" > "OK," the entire contents of the hard disk were erased. The drive must be formatted to be accessed in order to access your crucial files.
There are two categories of drive formatting:
Low-level formatting:

This procedure leaves sector markers on the disk's surface, signaling the beginning of a recording block, restoring the disk to its initial factory settings, and wiping out all previously stored data.

High-level formatting:

also known as fast formatting, typically occurs when installing an operating system or inserting a new disk.
Whether you format your hard drive with low-level format method or high-level format method, the formatted data is not lost forever and can be recovered by disk unformat software.
Permanently wipe hard drive data
Before you sell or donate your hard drive, you'd better permanently wipe all your sensitive data. As you see, the formatted data is not lost forever and can be recovered by data recovery software.
AweEraser is a data erasure program which can help you securely and permanently wipe hard drive data. Once the data is erased by AweEraser, the data will be lost forever, can't be recovered by any data recovery software.