How Do I Clone A Hard Drive With Acronis True Image?
Quick Navigation:
While running Windows, you can use the disk imaging software Acronis True Image. A computer's hard drive can be backed up using backup software, which creates an exact copy of the original in case of a crash.
Creating media from a USB flash drive or disk, making a copy of the entire hard drive or a selected partition, cloning the operating system, and recovering files from a backup copy are just some of the features available. Images saved to an external disk can be retrieved using Acronis True Image.
The partition size can be adjusted to fit your needs if the destination drive is a different size, in addition to the disk's structure and data being copied over. It is also good to mention that hard drive cloning is a viable alternative to reformatting your computer or laptop.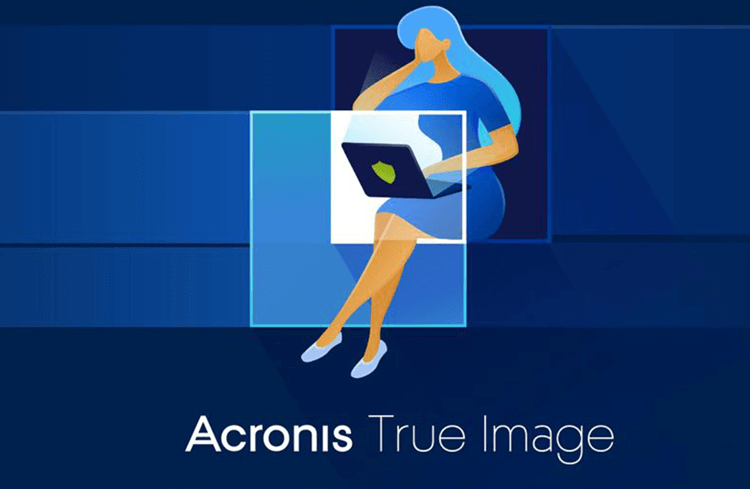 How to Clone A Hard Drive With Acronis True Image?
Connecting your external hard drive to your computer and starting the cloning procedure will require registering and activating the program after installation. Let's start cloning the hard drive in Acronis' true image.
Step 1. Install Acronis True Image and go to Tools > Clone Disk.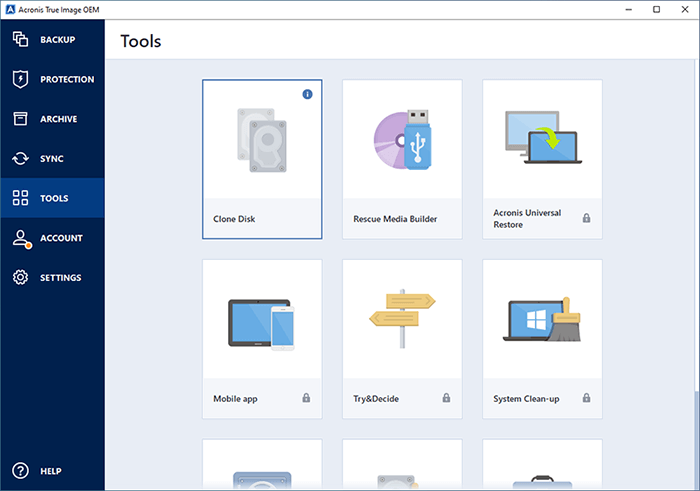 Step 2. At this step, you'll select your cloning method, which will be Automatic. Once you've made your choice, proceed by clicking the Next button.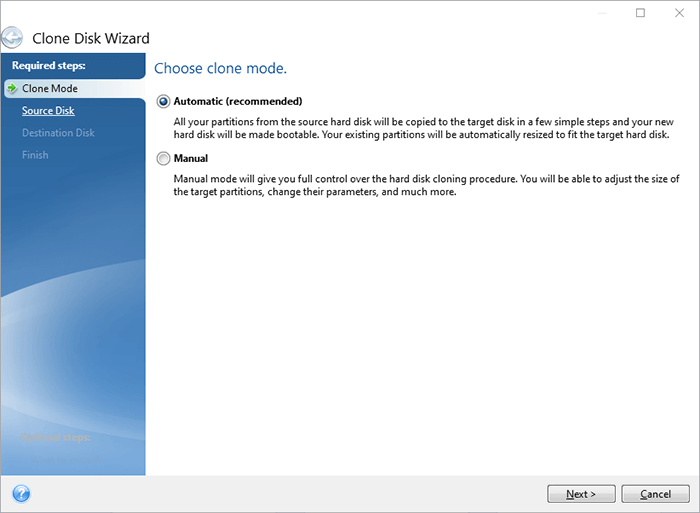 Step 3. After selecting the disk to be used as the clone's source, you'll be prompted to click the Next button. Next, select the disk you want to use as the clone's target, then click the Continue button. Once that is done, the procedure is finished.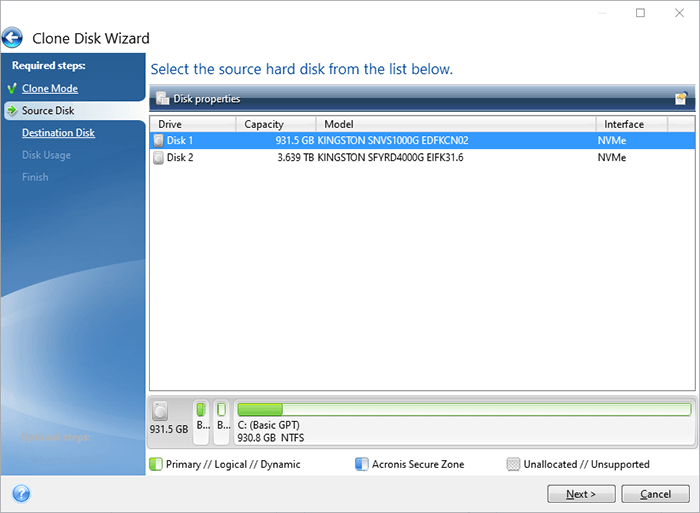 Step 4. If you were certain, the disks you chose as the source and destination were the right ones. The destination disk's history of changes can be viewed in the "Before" and "After" sections of the menu. Next the next step is to click the Proceed button.
Step 5. You will be in charge of data transfer throughout this phase of the procedure. It will be essential to restart your computer, and a message will appear on the screen to inform you of this. Any open programs must be closed before the Restart button can be clicked.
Then, when your computer restarts, Acronis True Image's cloning software will run, and the data transfer will begin automatically. When this data transfer is complete, your computer will bill itself mechanically.
Step 6. Your hard drive's cloning process will finish and be complete. You may remove the disk with the original data anytime while the machine is shut off. Simply restarting your computer will have it start using the external hard drive.
Acronis True Image can be used to clone an SSD onto an NVMe
If you're seeking to update the storage in your computer, you might be asking if you can clone an SSD to an NVMe. Acronis True Image simplifies transferring files from one hard drive to another, streamlining the upgrade procedure. In just a few steps, you can clone your SSD to your NVMe drive with the help of Acronis True Image.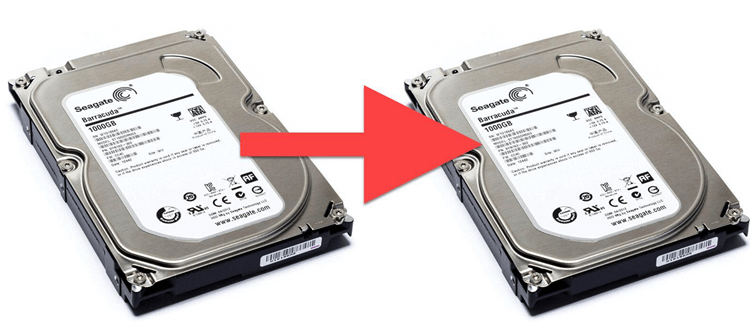 This program allows users to safely copy their data, settings, and applications from one drive to another. It is something to remember whether purchasing a new computer or switching out a slow hard drive for a newer, quicker NVMe disc. The steps to clone an SSD onto an NVMe with Acronis True Image are below.
Step 1. To back up your computer, get Acronis True Image and install it.
Step 2. Join the NVMe disk on the laptop.
Step 3. Start-up Acronis True Image.
Step 4. Choose "Clone Disk" from the drop-down menu.
Step 5. Set the NVMe drive as the target disc and the SSD as the source disk.
Step 6. Choose your cloning technique and partition scheme.
Step 7. Click "Proceed" after reviewing your cloning options to get started.
Step 8. Be patient as the cloning procedure concludes.
Step 9. Get rid of the SSD and boot up again using the NVMe disk.
Acronis True Image alternative for Windows and Mac
Acronis True Image is a powerful disk cloning tool, but it is very expensive and it does not support clone on a Mac. You can try another software - AweClone to help you clone hard drive on Windows and Mac.
AweClone - Disk Clone Software
Create bootable clone backup for Windows and Mac.
Clone HDD, SSD, and external storage device.
Disk clone, partition clone, disk image clone, etc.
Clone a hard drive on Windows with Acronis True Image alternative:
AweClone can help you securely clone Windows disk to an external hard drive and make it be bootable. Just open this software and choose disk cloning mode. You just need to select the source disk and destination disk, then click on Clone button to securely clone all data from the Windows disk to the external hard drive.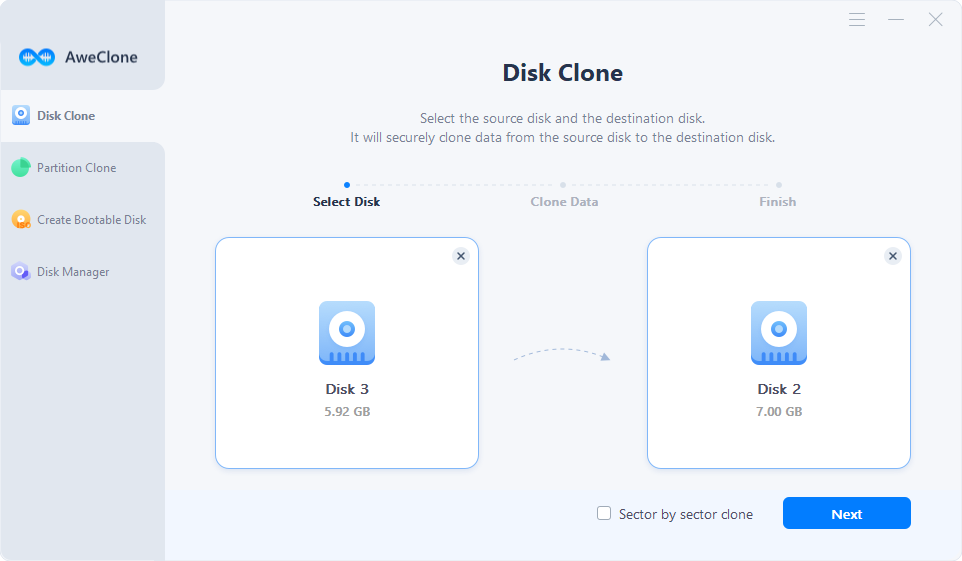 Clone a hard drive on Mac with Acronis True Image alternative:
Creating a bootable clone for Mac is a method to protect your Mac data. Then you can use the clone backup as a bootable disk on any Mac. Now, follow the steps below to create a bootable clone backup for Mac.
Download and install AweClone for Mac on your Mac, open it from Launchpad.
Choose disk cloning mode - OS Clone.
Connect an external hard drive to your Mac, select it as the destination drive.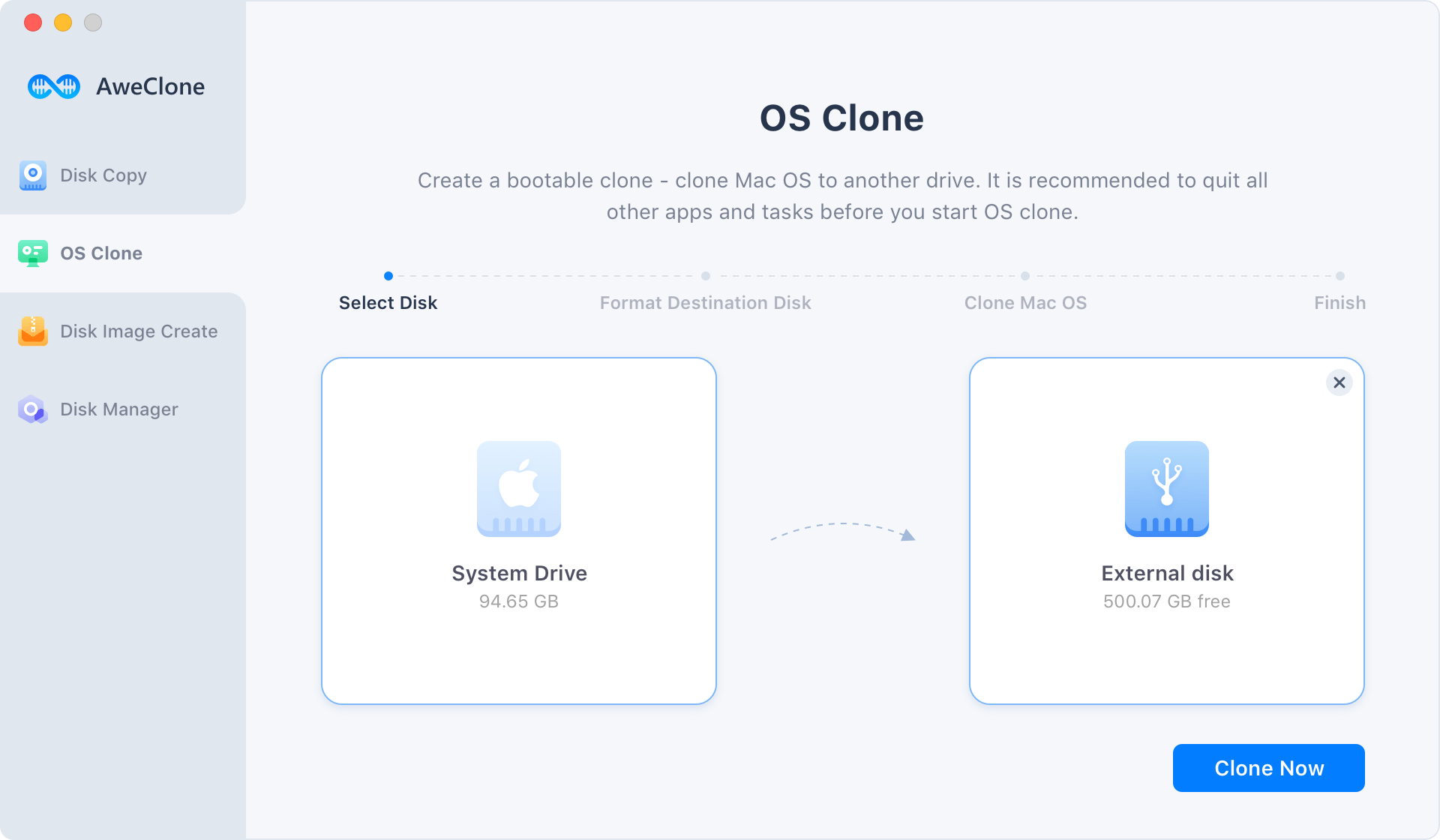 Click on Clone Now button to securely clone all data including macOS, apps, files, settings from the Mac startup disk to the external hard drive.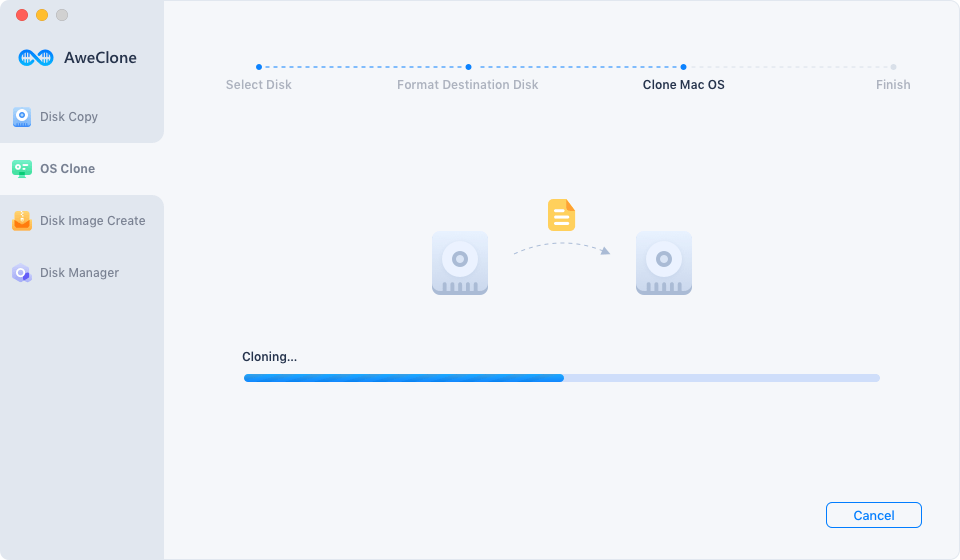 Acronis True Image Disk Clone FAQs:
Conclusion:
The creation of a bootable clone of your hard drive is a sensible precaution that may be taken even by non-technical users. There is a growing risk of having your data encrypted by ransomware to extort money from you, and hardware failure of a storage device is always possible. However, a plethora of options exist.
Acronis True Image is the finest software for making disk images, cloning hard drives, and scheduling backups. One of the most widely used cloning programs, Acronis True Image, is also one of the simplest. Quickly and easily clone your SSD to an NVMe drive for quicker boot times and enhanced performance.