How to Clone SSD to An External Had Drive?
Currently, many people consider processes that perhaps were not important to them before, for example backing up the information contained in their computers or similar. However, having a copy of all the files that are important to us is a forecast that we should all take, and in fact, a lot of them do, and for this, they choose different devices.
Some rely on SSD, as it is a fast and practical option and you do not need external devices, while others prefer to make backups on an HDD, because when executing certain applications if you bring them from an SSD, you have to carry out other processes before. But what if I want to clone SSD to an external hard drive? Can be done? The answer is yes; you can do it without problems.
Clone SSD to an external hard drive with AweClone
To carry out this type of process, you will always have certain tools, which were created to make your life easier, so you do not need to graduate in computer science to achieve a successful backup, especially when you will have a little help.
The first thing you should do is download disk cloning software that will help you, and luckily on the web, there are quite a few, and this works in a very similar way. Here we will talk about AweClone. This software is compatible with many types of cloning, that is, with many devices, let's say that it is quite generic, above all, very simple to use.
1. The first step is to download AweClone on your device, wherever you need to make a backup, for example from your laptop's SSD to an external hard drive.
Once you have downloaded it, you must connect the external disk to your computer, which will be the destination of the data you have on your SSD. When the download is finished, you will proceed to open this software to start the process.
2. Select the source disk.
When you open the program, as a first step, you will have to choose from where you are going to clone the information, it will then select the disk of your computer, where everything that may be in your SSD is, you will press "Next", and the following will be displayed menu screen.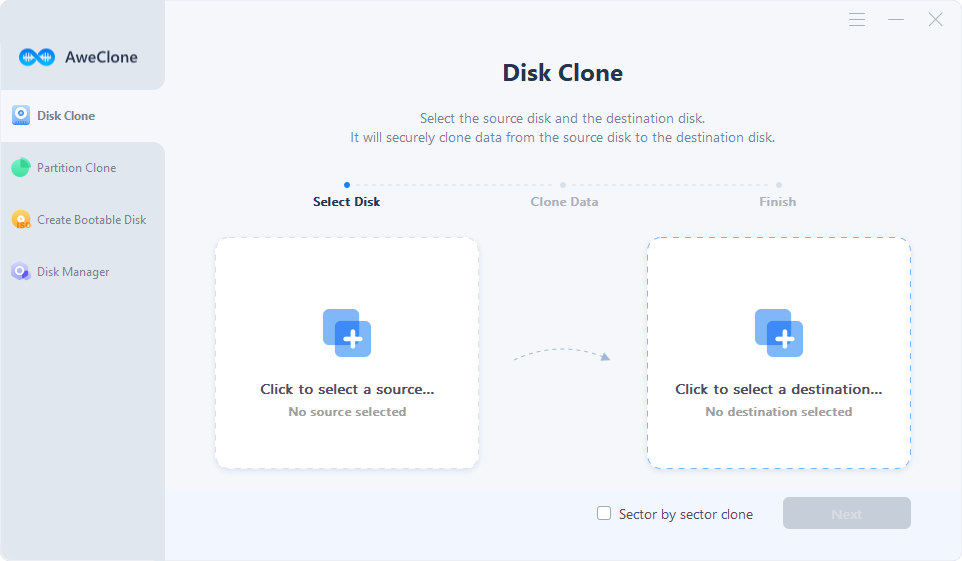 3. Select the destination disk.
As a second step (after opening the program), you must select the destination disk, that is, the device that will keep all the information on the SSD and the rest of the disk on your computer. Of course, the option to choose is the one corresponding to the external hard drive, press "Next".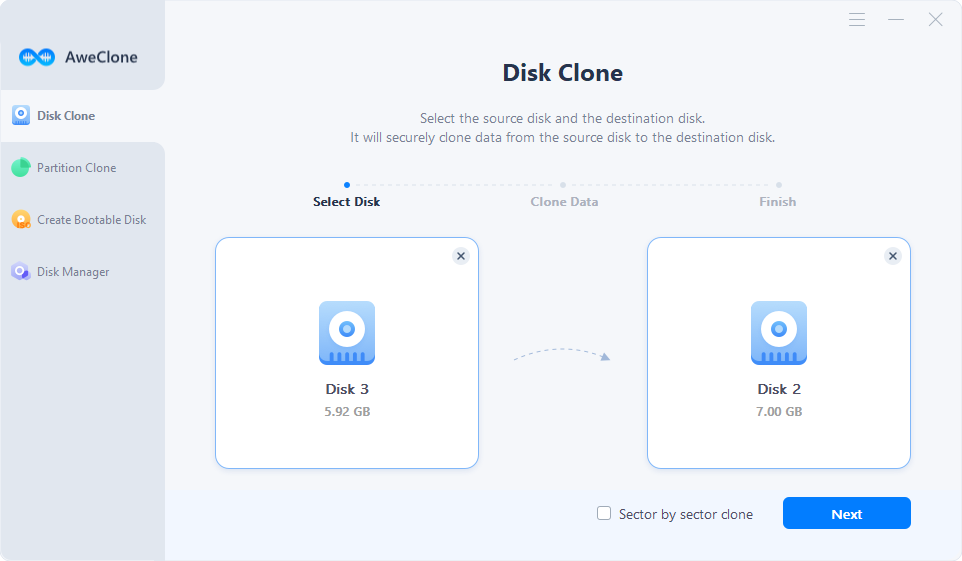 Edit the disk.
A screen will be displayed so you can edit the disk before cloning, if everything is in order, just press Clone.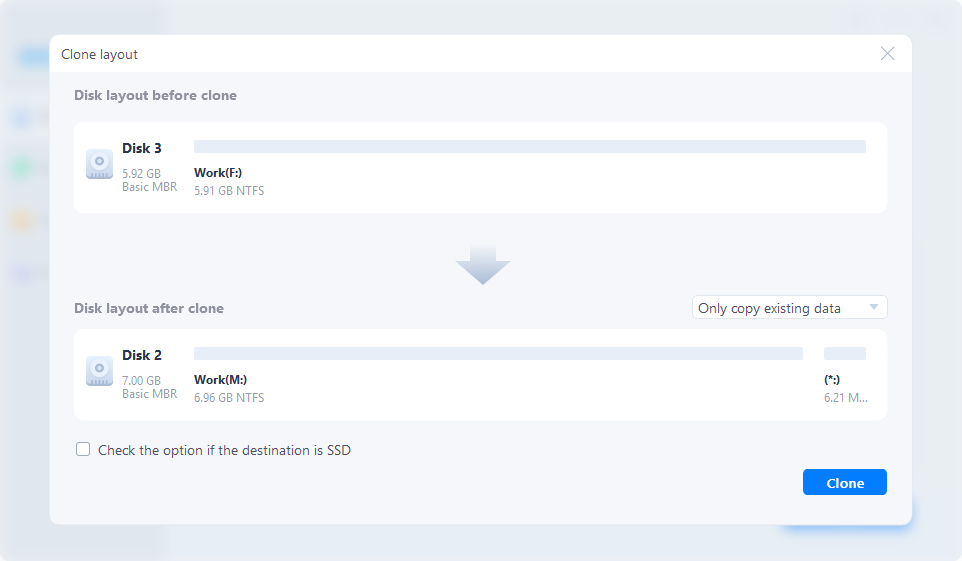 4. Full cloning.
The system will begin to clone, then all the information that existed on the SSD will be copied, and you will have it available on the external hard drive you have chosen.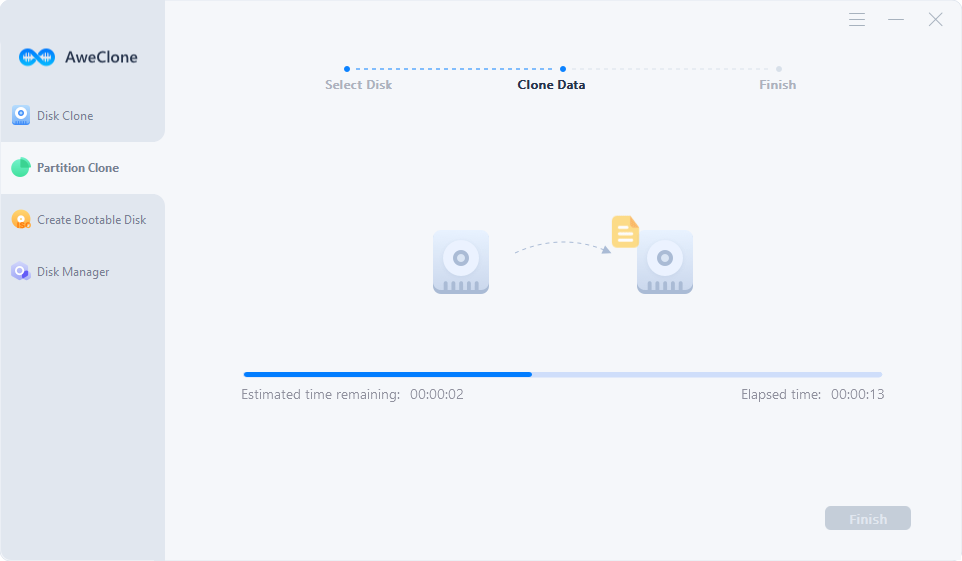 Ready, these are the simple steps you must follow to be able to transfer information from an SSD to an external hard drive.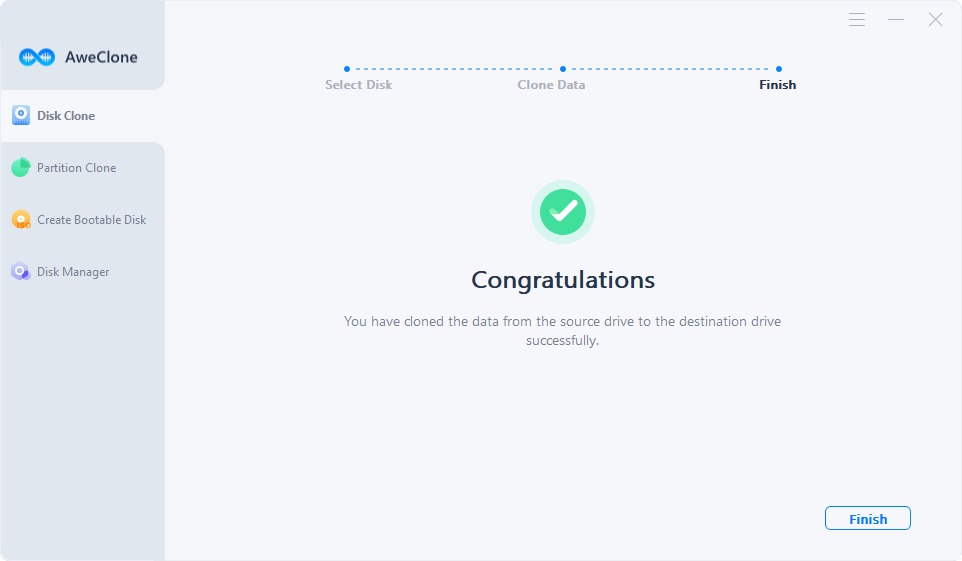 It doesn't look so complicated, right? It is not, and much less if you have this friendly guide who will accompany you throughout the process.
AweClone is fully compatible with Windows OS and Mac OS. It can securely and easily clone a SSD to a portable HDD or portable SSD. It is the best tool for you to make a full backup of your computer SSD. AweClone also can help you clone HDD, USB flash drive, memory card, etc.