How to Clone Windows System Disk to An External SSD?
Making a backup of Windows PC is a good way to prevent data loss. If the clone backup is bootable, you can insert the backup disk into your PC and set it as the boot drive. But first of all, you should know how to clone your disk on a Windows PC. To get a best bootable clone backup, you'd better clone your Windows PC to an external SSD because the SSD runs much faster the HDD.
Download disk cloning software - AweClone
AweClone is a powerful, safe and easy-to-use disk cloning program which is able to securely and easily clone HDD, SSD, USB flash drive, memory card, etc. If you want to clone system disk on Windows PC, just download and install it on your computer. It is fully compatible with Windows 11, 10, 8.1, 8, 7, Vista, etc.
AweClone - Disk Clone Software
Clone HDD, SSD and external device on both Windows and Mac OS.
Very easy to use.
Steps to clone Windows system disk to an external SSD
External SSD is much better than external HDD. Before starting disk cloning, just connect the external SSD to your PC. Now, follow the steps below to clone Windows system disk to the external SSD.
Step 1. Download and install AweClone on your Windows PC, then open it. Choose disk cloning mode - Disk Clone. It can help you securely clone Windows system disk to the external SSD and make it be bootable.
Step 2. Select the Windows system disk as the source drive. Normally, there is only 1 disk on your Windows PC. Then select the external SSD as the destination drive.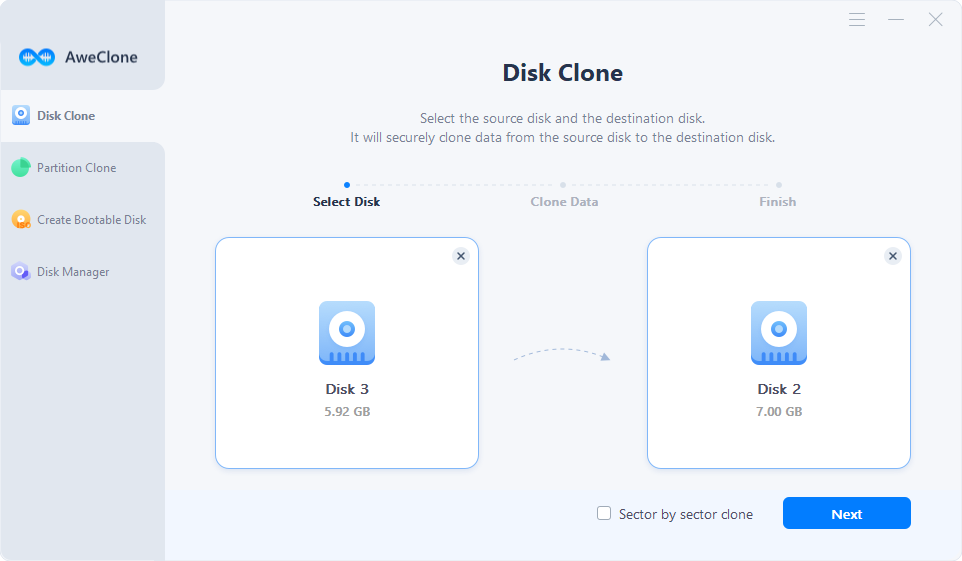 Step 3. Check the layout, then tick the box 'Check the option if the destination is SSD.'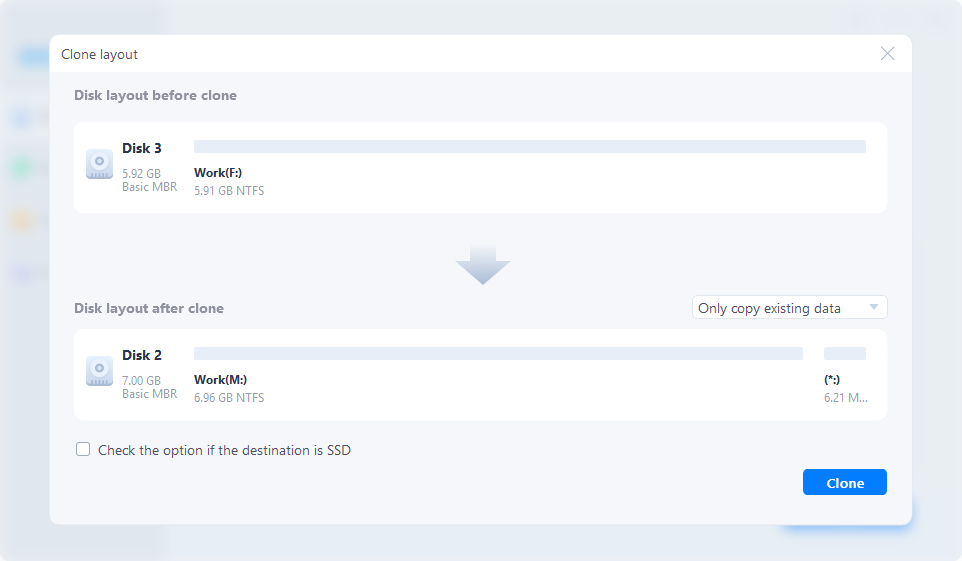 Step 4. Click on Clone button to securely clone Windows system disk to the external SSD.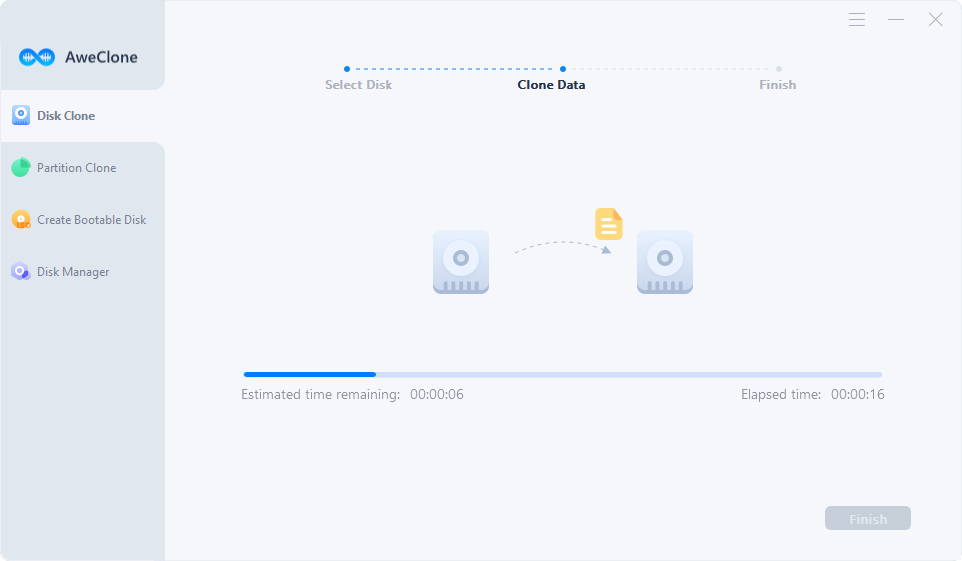 Once the process gets finished, all the data on the system disk has been cloned to the external SSD.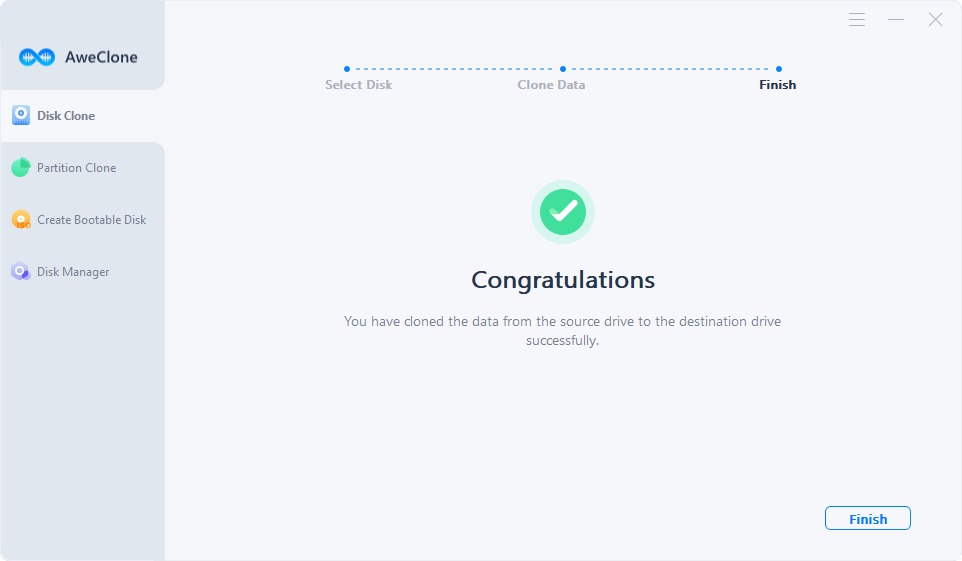 With AweClone, you can easily and quickly clone Windows 11/10/8/7/Vista to the external SSD and create a bootable clone backup. You also can only clone a hard drive partition from your Windows PC to the external SSD or run this software in WINPE mode to clone data to the external SSD when your PC gets crashed.
The bootable clone backup can help you restore lost files if your lose important files in your PC or you can use it as a bootable disk to continue your work. AweClone also can help you repair damaged disk on Windows PC. Just choose Disk Manager tool, select the damaged disk, run Repair to fix logical issues on the hard drive.
If you want to clone startup disk to the external SSD on your Mac, just download AweClone for Mac. It will help you clone Mac startup disk to the external SSD and make it be bootable. Check full guide: create a bootable clone backup for macOS >>