What Is the Best Alternative to Macrium Reflect in 2022?
If you're looking for Macrium Reflect replacements and rivals in 2022. Here is a brief overview of the capabilities and advantages of Macrium Reflect before we get started. For personal usage, Macrium Reflect is a complete backup solution. Safeguard your papers, files, and systems with the help of cutting-edge disk imaging software.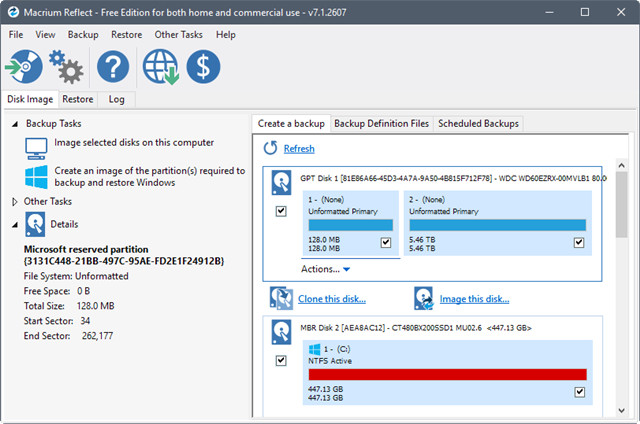 The Backup & Sync category's most popular disk imaging tool, Macrium Reflect, allows backups to local, network, and USB devices. You don't have to stick with Macrium Reflect if you want Online Backup Software.
Consider other competing possibilities and alternatives. Data encryption and disaster recovery capabilities are two of the most sought-after features of today's most popular online backup software options. Are you looking for a Macrium Reflect competitor? Look no further; this list of Macrium Reflect replacements is for you.
Best 5 Alternatives to Macrium Reflect
The greatest Macrium Reflect substitutes on the market provide comparable goods similar to Macrium Reflect. Find the finest Macrium Reflect replacement for your requirements from the list below.
AweClone is one of the best disk cloning program. It can help both Windows users and Mac users to securely and easily clone disk, make a backup of operating system. It also supports to create disk image on Mac OS. In the event of a catastrophe, such as the accidental deletion of crucial files or folders or a total hard disk crash, backups enable you to restore your computer system.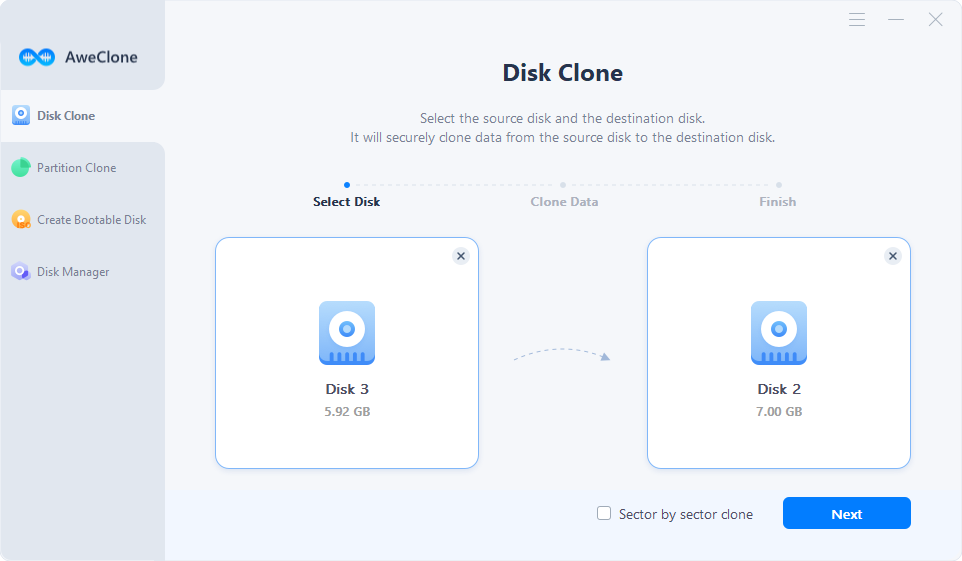 Backups and system restoration are only two of the many features of Rescuezilla; an Ubuntu-based distribution explicitly developed for system recovery. Live CD/USB image works; Linux, macOS, and Windows are all supported operating systems. It will look for disks to automatically back up or restore from a local area network.
It can restore files that have been deleted or lost. It has a disk and drive management utility built-in. Rescuezilla makes use of the stripped-down LXDE desktop environment. Backup, restore, and recovery are all possible using Rescuezilla even if your normal operating system cannot be loaded. Windows, Macintosh, or Linux are all fine platforms.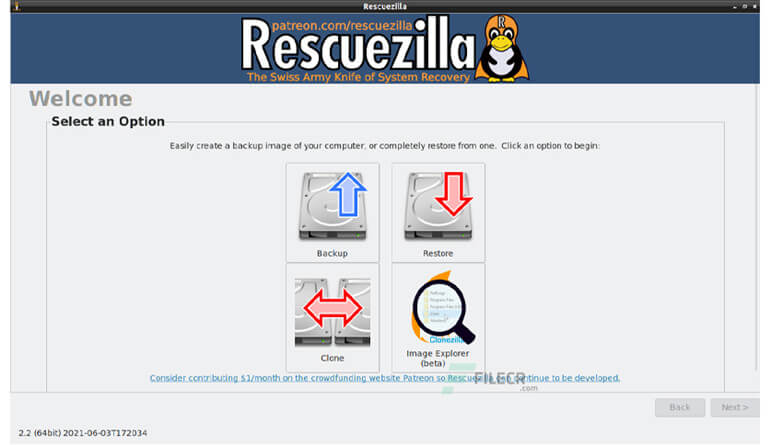 An easy-to-use program for syncing and backing up your files, WinDataReflector provides two-way file synchronization with completely adjustable rules, as well as a visual comparison of files and folders before synchronization and backup. WinDataReflector may also be configured only to transmit specific changes.
SFTP, Google Drive, OneDrive, and DropBox can be synchronized with WinDataReflector. Real-time replication of synced folder changes is possible using WinDataReflector. A built-in scheduler for automatic synchronization and backup. Plan out all of your tasks to run automatically at specified times and days of the week.
However, you may alter the default setting of WinDataReflector to either transfer deleted files to the recycling bin or permanently destroy files to prevent accidental file deletion. WinDataReflector may copy a file before replacing it with a newer version to prevent data loss.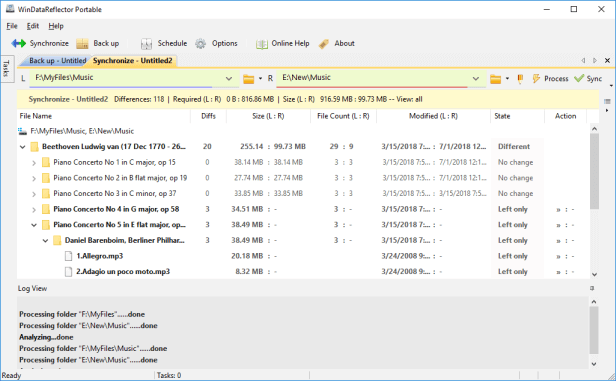 Using EaseUS Todo Backup Free, you can easily back up your most critical files or even your complete computer. Choose the sort of backup you'd want to make to get started, and the application will handle the rest. This tool gives you a wide range of choices for establishing a backup.
File, System, and Smart Backup are all examples of these types of backups. If you ever need to replace your hard disk, you may immediately make a backup copy of your data. It's also possible to choose whether or not your data will be restored in the original location or a different recovery site.
With the Smart Backup function of this tool, you may configure the application to analyze specific files regularly. You'll never have to fear losing any of your most recent work again, thanks to the app's automatic backups of the files it monitors.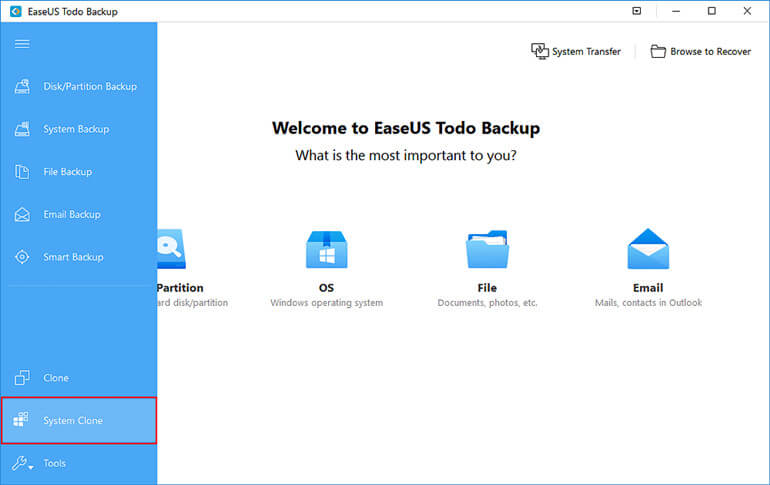 AOMEI Backupper is a free backup utility for Windows 7/8/Vista/XP/2003/2008/2011/2012 servers (all editions, both 32-bit and 64-bit). Backup is essential to avoid system failure or data loss. To protect your system and data, AOMEI's free backup program offers both essential and complex functions.
It's also possible to restore the system to its previous form or recover deleted or lost data in the case of a virus infection, system crash, or inadvertent mistake. You may also migrate your system drive, update your hard disk, or replace your old little hard drive with a new big one using partition and disk copying.
In terms of design, AOMEI Backupper is easy to use and intuitive. Backups and restores have never been so simple and successful, regardless of your level of expertise with backups and restores.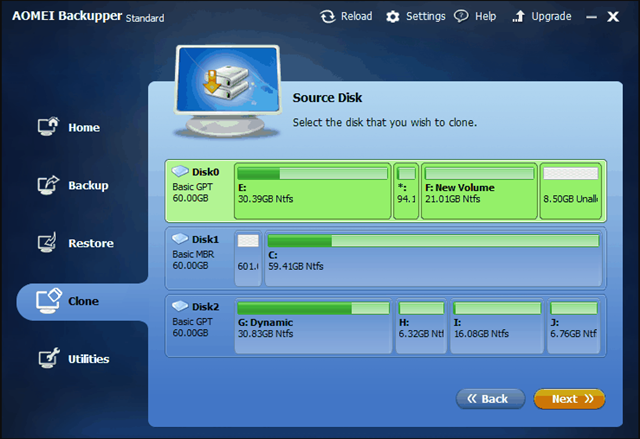 Locating a dependable Backup Software provider that not only meets your needs but also fits within your budget may be a real struggle. In the search for an alternative to Macrium Reflect, you may want to pay attention to a wide range of variables, such as pricing and the quality of customer service, as well as supported mobile devices and integrations. You should find a service with all the features you want at a reasonable price if you do your research well.
AweClone - Disk Clone Software
Best Macrium Reflect alternative to clone data.
Advanced disk cloning solutions.
Clone HDD, SSD, USB Drive, external disk, OS, etc.