Permanently Erase Photos/Videos from Samsung Digital Camera on Mac
Through this guide, we will show you how to permanently delete photos and videos from Samsung digital camera on Mac. Maybe, you are planning to sell your Samsung digital camera or simply giving it to a friend and you want to erase all the previously stored files. Some people only delete or format their devices or memory cards, but it does not mean these data have been erased permanently, so if you want to be sure these files are gone forever, you have to use a great data erasure program. Here, we will recommend using AweEraser for Mac, which is useful for permanently erase data from diverse storage media, including USB flash drives, digital cameras, external hard drives, etc.
How to delete photos and videos from Samsung digital camera on Mac?
Deleting photos and videos from Samsung digital camera on Mac is one of the best ways to prevent others from using our private data, though it is recommended erasing these files in a permanent way from the devices we want to sell or give to somebody else. When these files are not deleted permanently, they might be recovered using a data recovery software and there are a lot of programs targeted at retrieving lost, deleted or formatted data. Many of these programs are very reliable and powerful, so it could be very easy restoring previously deleted files. It is better to make sure your private files have been erased permanently.
Download AweEraser for Mac:
If you want to permanently erase photos and videos from Samsung digital camera, you can use AweEraser software, which is highly recommended by many users. It is a reliable alternative to erase local hard drive data, or external hard drives on Mac. AweEraser for Mac offers three erase modes we can use to permanently delete data from our Samsung digital camera:
First mode: Select the files or data from Samsung digital camera on Mac
Here, we can choose specific photos or videos from the camera memory card and permanently erase them. It is very simple. Just choose files and click on "Erase" button.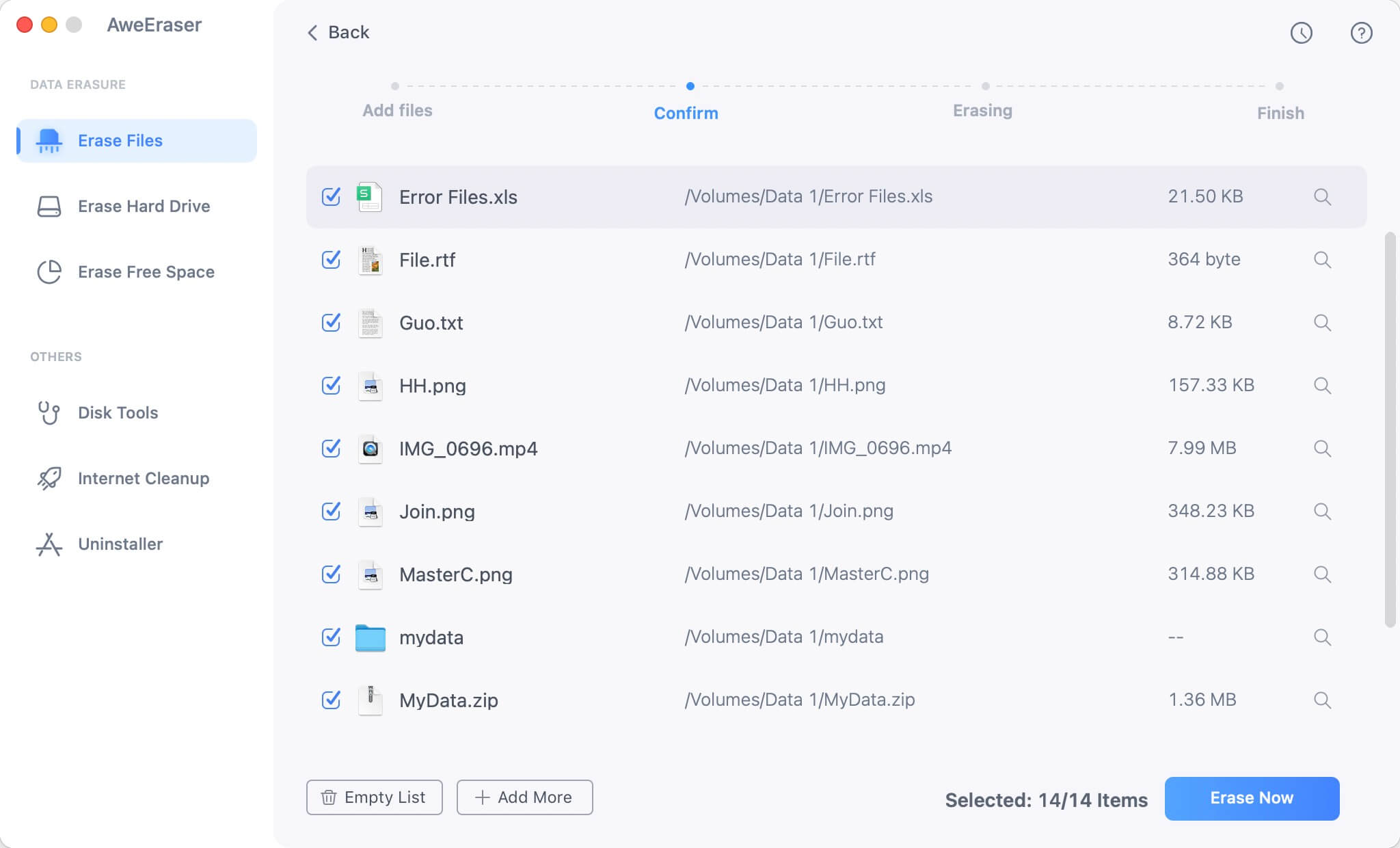 Second mode: Erase Samsung digital camera on Mac
In this mode, all the data stored on your camera memory card will be permanently deleted.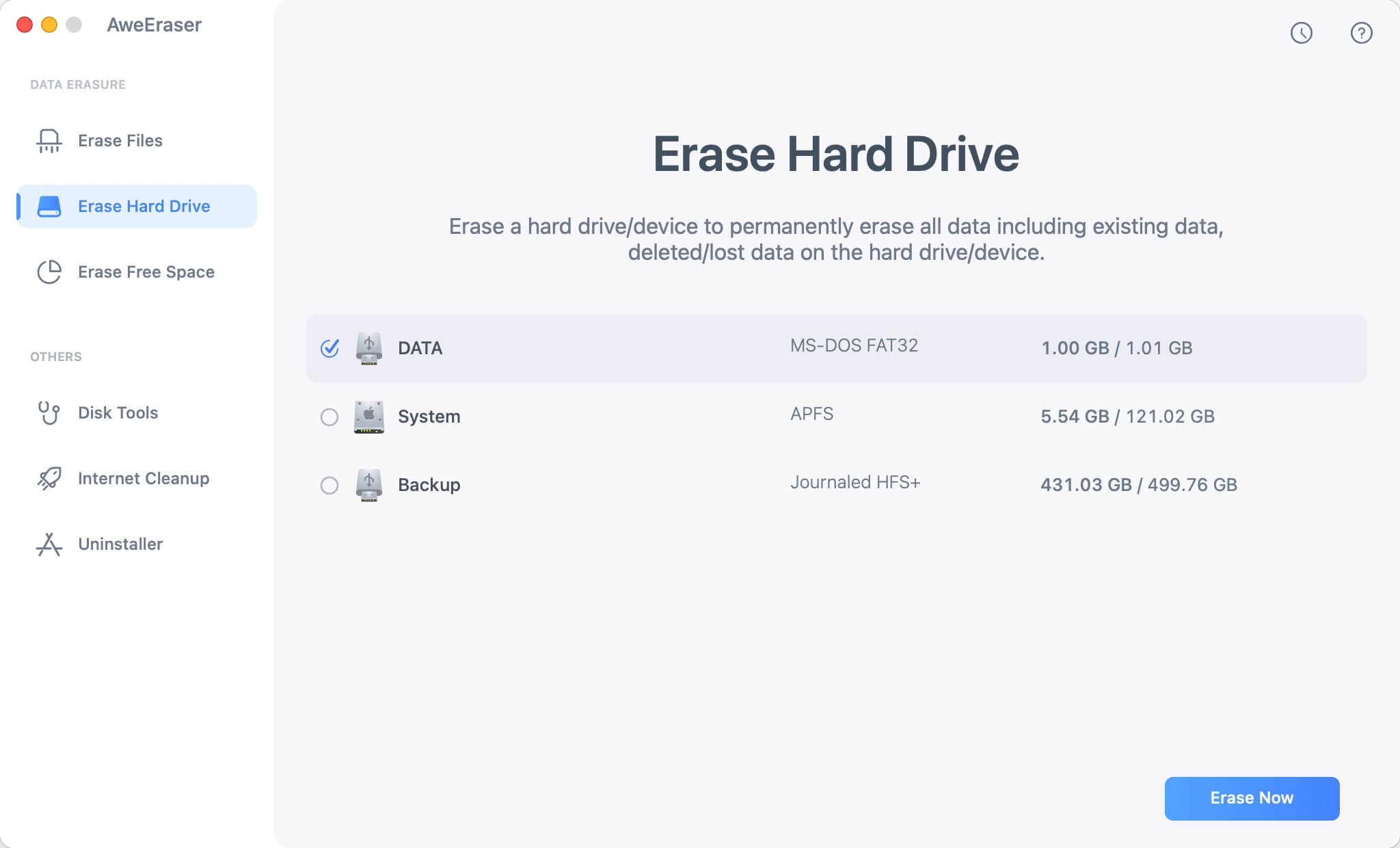 Third mode: Erase deleted data from Samsung digital camera on Mac
This last option is useful for erasing already deleted data on the Samsung digital camera memory card.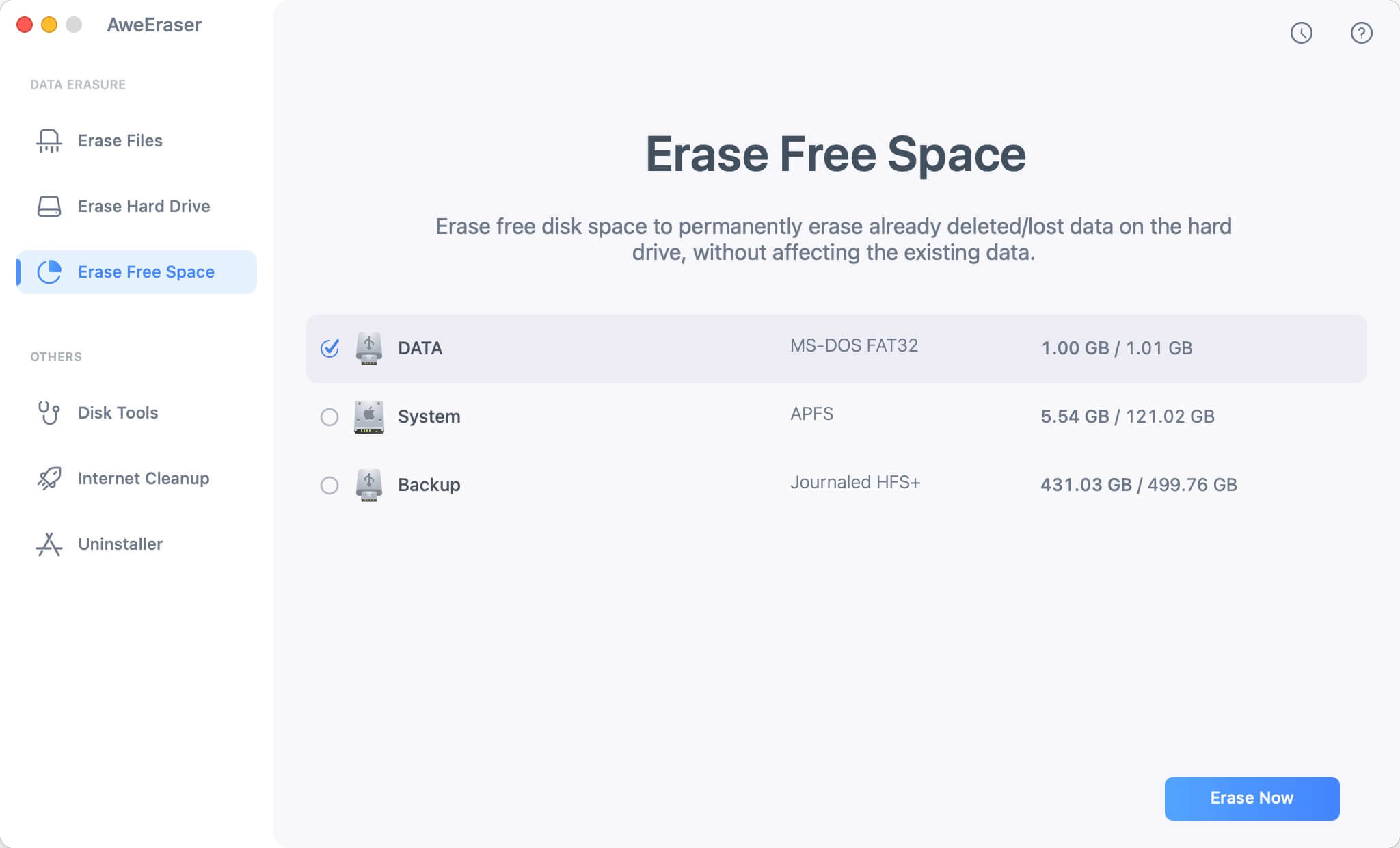 AweEraser for Mac offers these three options you can use if you want to permanently delete photos from your digital camera. The first thing you have to do is downloading and installing this program on the computer. Then, connect the camera memory card to the computer, choose one of the three options we explained above, and AweEraser for Mac will solve this issue. Another great advantage of using this data erasure program is that the life of your camera or memory card will not be affected after erasing data in a permanent way. AweEraser offers quick and safe solutions to erase camera memory card under Mac. You can trust this powerful data erasure software.