Best 5 Data Recovery Software for iMac/iMac Pro
iMac (iMac Pro included) is a desktop computer, developed by Apple. In this article, we will talk about iMac data recovery and introduce 5 data recovery applications to help in recovering deleted/lost data on iMac.
Nowadays, data loss is extremely prevalent. That is why individuals are urged to take safeguards, despite the fact that data loss can happen at any time, regardless of the protections adopted. The first actions you take following a Mac data loss determine whether or not the data can be restored. As a result, it is critical to consider your actions carefully following a data loss. Here are a few essential things to bear in mind once you've been through it:
What Should You Do If You Lose Data on Your iMac?
If your data loss is limited to a single partition, you should immediately stop utilizing that partition. If you continue to use that partition, there's a good chance that fresh data may overwrite the old, resulting in irreversible data loss.
Create a backup of the remainder of your data on an external hard disk if the data loss occurs on a specific partition. You'll be able to avoid losing the remainder of your data this way.
Before you worry and start hunting for high-tech solutions to recover your data, check the trash can to be sure you haven't lost any.
Best 5 Data Recovery Software for iMac or iMac Pro
When you can't restore lost files from trash bin or backup, data recovery software is your last choice. There are many Mac data recovery applications can help in recovering lost data on iMac/iMac Pro. Here, we give you 5 options.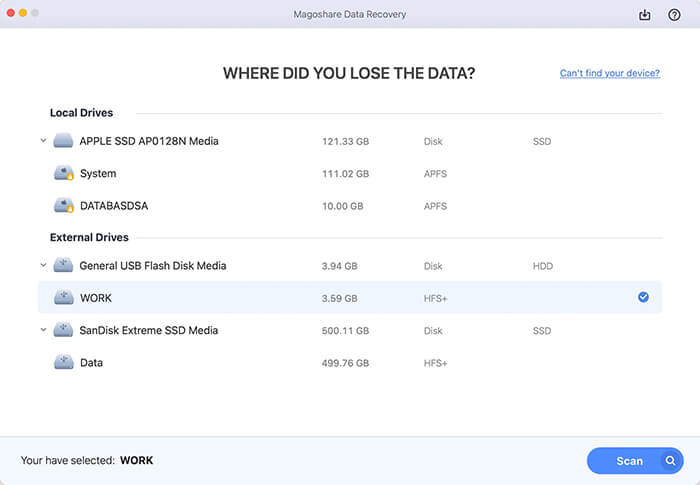 The Magoshare Mac Data Recovery Software is fully capable of recovering lost data from iMac or other Mac computers whether they are Intel chip machines or Apple Silicon machines. It supports to recover all file formats including images, videos, documents, audio files, archives, emails, etc.
Pros: Data may be recovered from a number of storage media, including HDDs, SSDs, SD cards and pen drives, using Disk Drill Data Recovery Software. You may do partition recovery at any moment, save your recovery findings, and pause or restart your scans.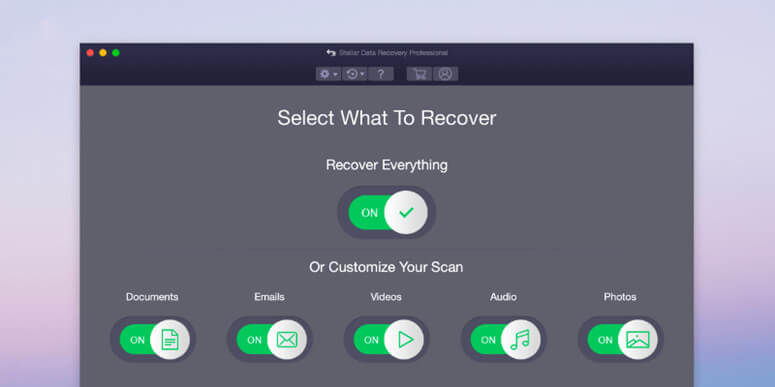 Stellar Phoenix Data Recovery for Mac is the finest Mac data recovery program for recovering lost or deleted data from all Mac devices, including the Mac Pro, MacBook Pro, iMac, and MacBook Air.
It recovers vector and raster files from Mac in a smooth manner, however it does not enable Polaroid raw data recovery. Sophisticated programme options allow you to inspect files while scanning, however this slows down the scanning process.
Pros: The Mac data recovery tool is compatible with a wide range of systems and can recover large amounts of data up to 1 TB. It scans through each sector and locates every bit of recoverable data using its deep and rapid scan features. For macOS High Sierra and Mojave, the APFS file system is supported.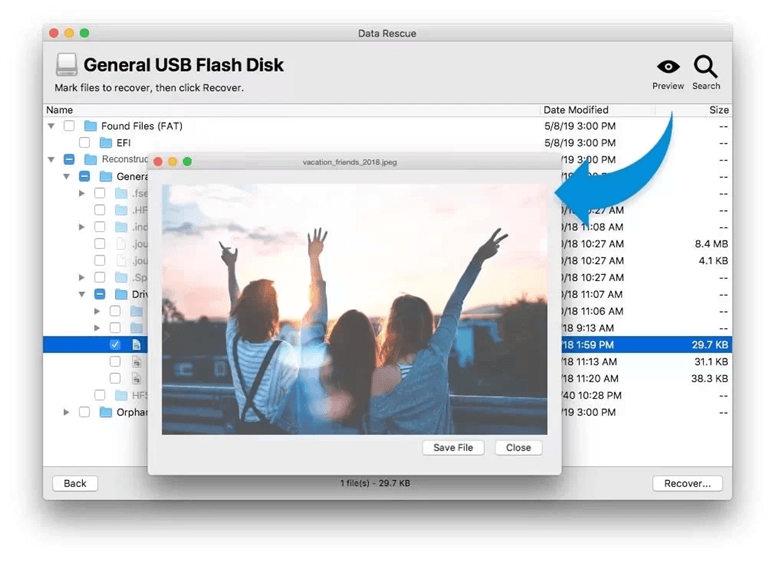 Data Rescue for Mac was created specifically for Mac and has proven to be one of the most successful Mac data recovery software. It offers a user-friendly interface and can restore partially functional devices as well as generate a bootable disk. However, the free version may not be able to restore all media files.
Pros: Data Rescue for Mac is a straightforward software package with significant data recovery capabilities. The package's trial edition does not have all of the features; you must purchase the full version to get all of the benefits.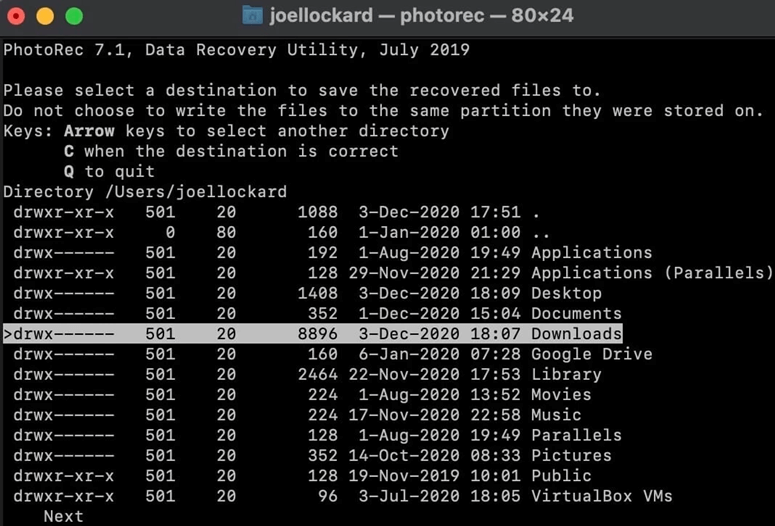 PhotoRec is a Mac data recovery program for formatted or damaged disk partitions, SD cards, photographs, and video card memory. However, the UI of this Mac recovery program is solely for techies and IT pros.
It recovers a variety of file types, including Office, PDF, ZIP, HTML, and other graphical forms, and has over 480 file extensions. Mac OS X, Sun Solaris, Linux, FreeBSD, NetBSD, and OpenBSD are among the supported operating systems.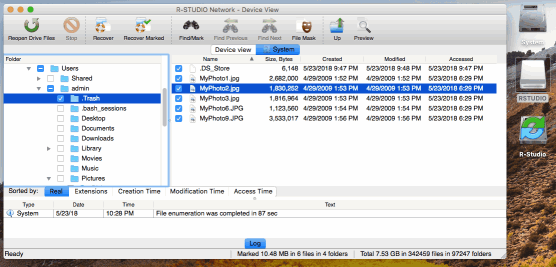 R-Studio Disk Mac Recovery Software can help you recover files that have been damaged in a number of ways. R-Studio Disk Recovery Software can recover files from a basic virus assault to a complicated partition damage.
Because it only supports ReFS, APFS (with encryption), FAT, and NTFS partitions, this programme is only for IT professionals. This recovery programme is not for you if you work with huge files or common file systems.
Pros: R-Studio Disk Recovery Software recovers data fast by utilizing cutting-edge technologies.
To use all of the features, you must purchase the full version.
These were some of the best data recovery software for iMac/iMac Pro. Use them and enjoy data restoration.
iMac Data Recovery Guide: Three Steps to Get All Lost Data Back
Magoshare Data Recovery for Mac is a powerful & easy-to-use data recovery application. It can help you quickly and completely recover lost data from iMac or external device. Download it here:
Magoshare Data Recovery for Mac
Recover formatted or erased data on iMac.
Recover inaccessible or damaged data on iMac.
This iMac data recovery software is pretty simple to use. It takes only three steps to get all lost data back.
Step 1. Open Magoshare Data Recovery for Mac on your iMac, then select the hard drive where you delete or lose your files.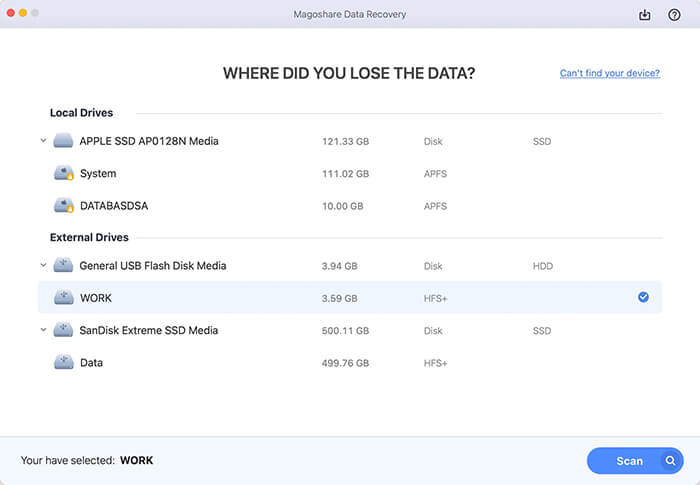 Step 2. Click on Scan button. Magoshare Data Recovery for Mac will deeply scan the hard drive and find all recoverable files.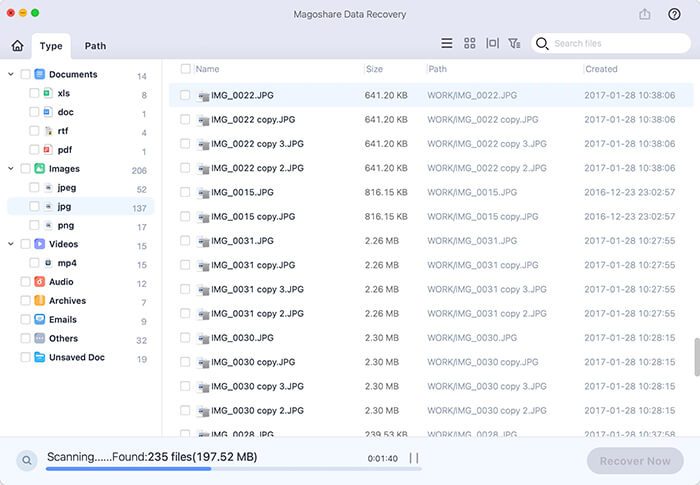 Step 3. Once the scan is completed, you can preview all recoverable files. Then select the wanted files and save them.