Best Data Recovery Software for macOS Sonoma, Ventura, Monterey, Big Sur, etc.
"Hi, I upgraded my MacBook Air (M2 chip) to the latest macOS Sonoma. But after upgrade completed, all files on the desktop were lost. Is there any way to get the erased files back?"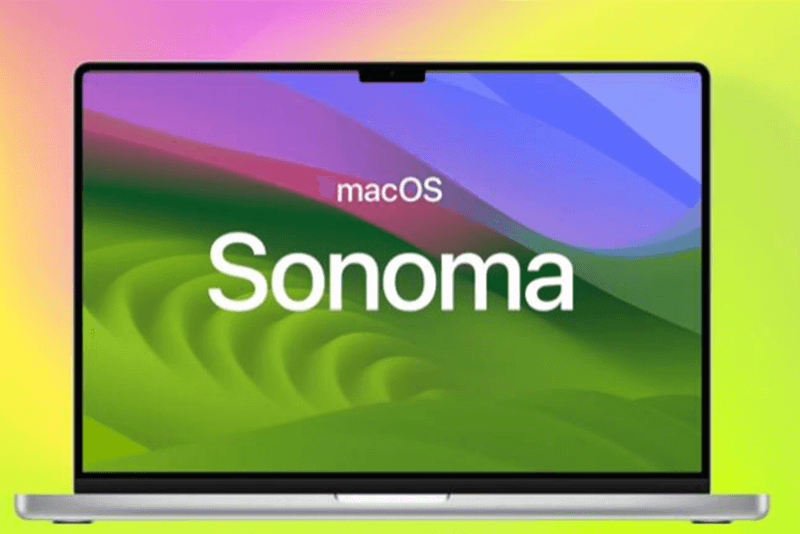 Due to data loss, countless individuals and organizations lose valuable time and money daily. The reality that some files are irreplaceable due to their financial and emotional importance makes data recovery the only viable option.
Mac users have access to data recovery tools, and to help you get your lost files back as fast and painlessly as possible, we provide you a list of the best data recovery software for macOS Sonoma, Ventura, Monterey, Big Sur, Catalina, Mojave, High Sierra, Sierra, etc.
Page Content:
How to Select Mac Data Recovery Software?
Many different types of data recovery software for Macs are available, from those designed specifically for retrieving lost photos to those that can assist in restoring the entire operating system.
Although some Mac hard drive recovery software is available at no cost, it's in your best interest to invest in expert software, even if it costs a little more. Some tools, however, can be purchased with a one-time fee rather than requiring a membership.
Using a solution with an intuitive interface, you're comfortable with is crucial because file recovery often involves permanent processes. When data recovery software is intuitive, users can retrieve their lost data better.
Top 6 Best Data Recovery Software for Mac
Magoshare Data Recovery is a free Mac data recovery software app that allows any Mac user to easily and completely recover lost data on Mac. It combines ease of use and powerful data recovery features, is able to recover deleted, formatted and inaccessible data.
The deep scan technology of Magoshare Data Recovery for Mac can deeply scan the location where you lose your files and find every recoverable file. After scanning, you also can preview the videos, documents and images, etc. Then you just need to select the wanted files and save them to another hard drive.
Magoshare Data Recovery is fully compatible with the latest macOS Sonoma and can recover all lost files in this operating system. It supports to recover lost data from HDD, SSD, USB flash drive, memory card, digital camera, RAID, Server, etc.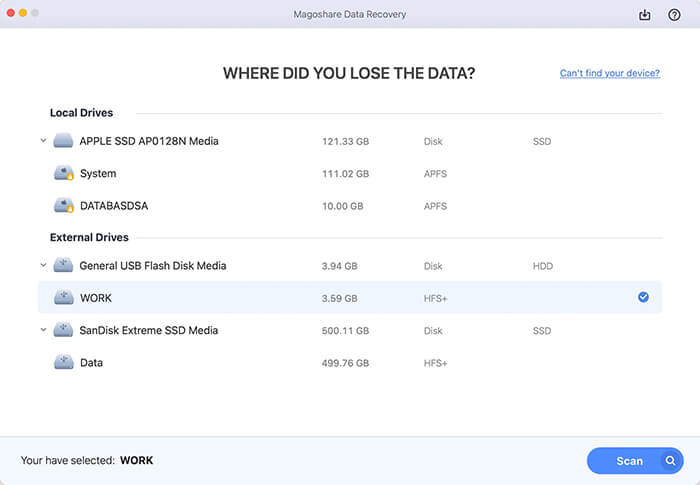 Disk Drill is a data recovery program that allows users to easily retrieve lost data.
Because Disk Drill streamlines the data recovery procedure, anyone may use it to get lost or deleted files. After selecting the disk for recovery, you can begin scanning the device for retrievable files and folders. The retrieval process may be managed, and the maximum number of recoverable objects can be found using either a quick or a deep scan.
Using efficient filters, you may direct the scanning and recovery process toward the data that are most important to you. Scans can be stopped and started whenever it's most convenient for you, making it easier to retrieve deleted files. Mounting the scan results as a virtual drive simplifies the recovery procedure.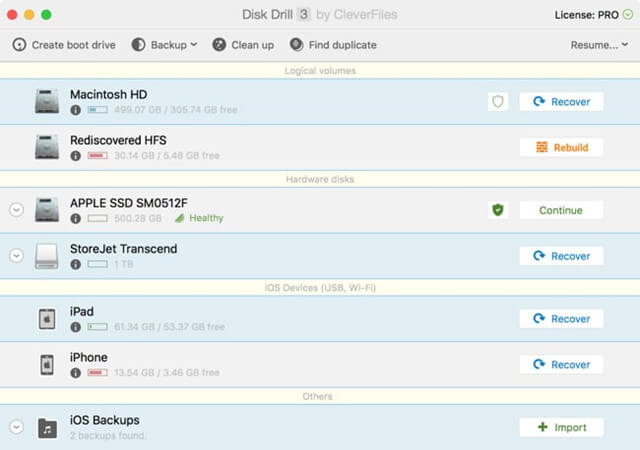 Regarding free Mac data recovery software, PhotoRec isn't the most powerful option, but it does have the benefit of being open-source. That essentially means that anyone can access the application's source code.
Regarding operating systems, PhotoRec is compatible with macOS, Linux, Free BSD, Net BSD, Open BSD, and Windows. Common files like JPEG images, MP3 music files, OpenOffice and Microsoft Office documents, PDF files, and ZIP archives are all recoverable. Digital camera memory cards, USB flash drives, and hard drives are only some of the storage media from which files can be retrieved.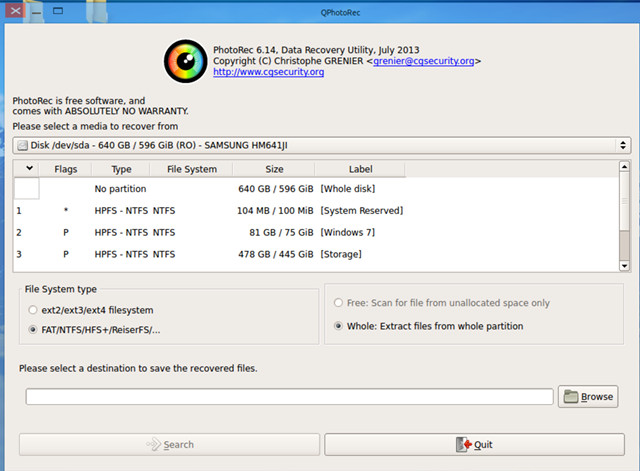 Versions of iBoysoft Data Recovery are available for both Mac and Windows computers, and they are both thorough and simple to use. Any Mac user should be able to utilize iBoysoft to recover lost data with minimal effort. It's as simple as scanning the device of your choice, seeing the data that can be recovered, and selecting the files that you need. You can save your scan results and load them at a later time to finish data recovery when it is convenient for you. One gigabyte of data can be recovered for free so consumers can test the software.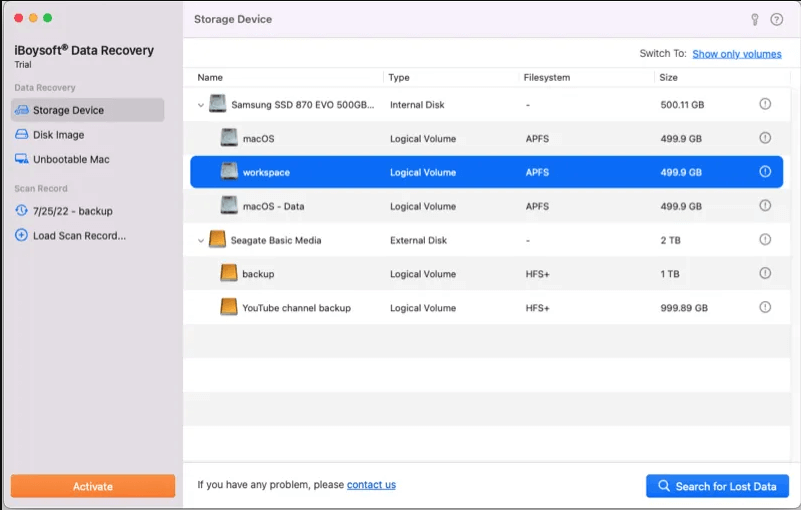 Wondershare We also discovered a free data recovery solution that does a good job of rescuing files from Mac systems, and it's called Recoverit Mac Data Recovery.
Data may be recovered from Mac internal and external hard drives with a 96% success rate using Recoverit for Mac, and it supports over a thousand different file types. However, it should be noted that no data recovery program can ensure a successful recovery.
To test Recoverit Mac Data Recovery, we purposefully deleted from external hard drives. There are additional benefits to using this free Mac file recovery program.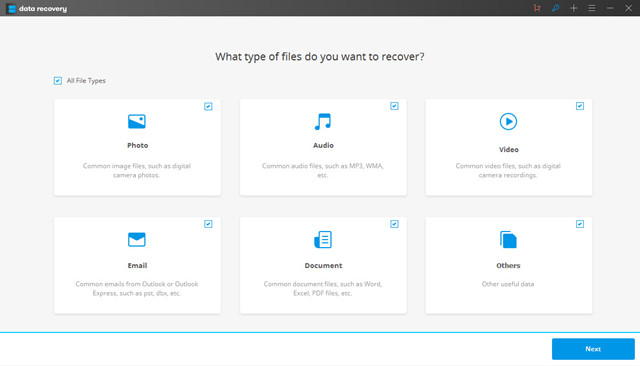 Recovery from APFS and other file systems is a breeze with R-Studio for Mac. R-Studio for Mac is a rather pricey data recovery application, but it comes with a competent hex editor that makes it more worthwhile. As a network administrator, you'll be relieved to know that R-Studio for Mac allows you to do data recovery across a local network in case of a company-wide data breach.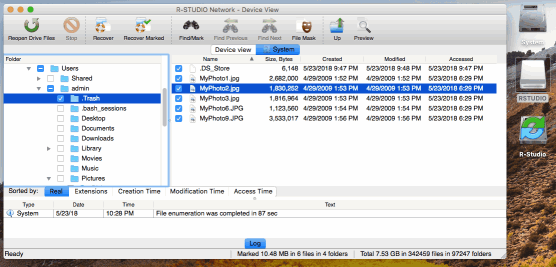 How to Recover Lost Data on Mac [macOS Sonoma]?
Fist of all, don't save new files to the drive where you delete or lose your files to prevent the lost files from being overwritten by new files. Immediately download and install a data recovery application on your Mac and run it to to scan the target hard drive.
Step 1. Download and install a Mac data recovery app - such as Magoshare Data Recovery on your computer. Then run this software.
Step 2. Open Magoshare Data Recovery and then select the hard drive where you lose your files. It can recover lost data from internal hard drive, external HDD, SSD, USB flash drive, SD card, digital camera, etc.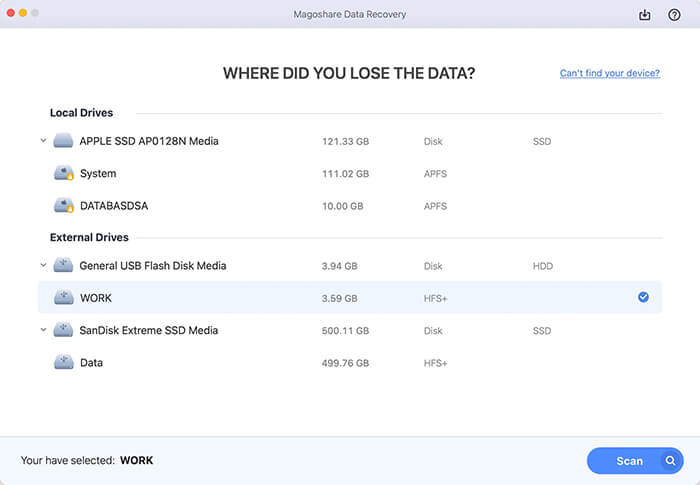 Step 3. Click on Scan button. Magoshare Data Recovery is able to deeply scan the hard drive and find all recoverable files.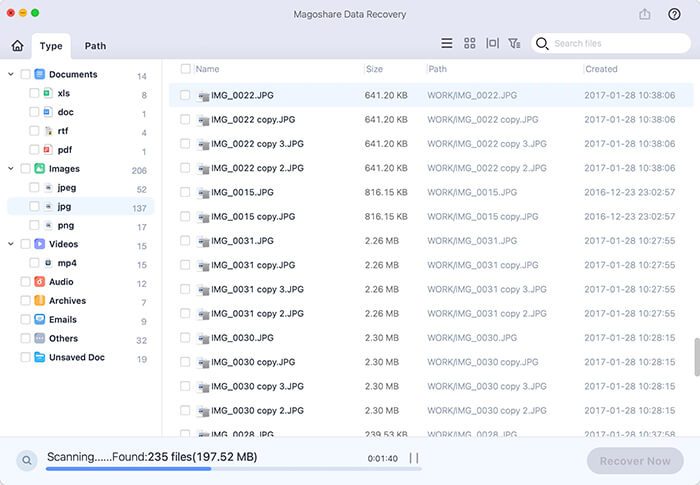 Step 3. Once the scan is completed, you can preview all recoverable files. Then select the wanted files and save them.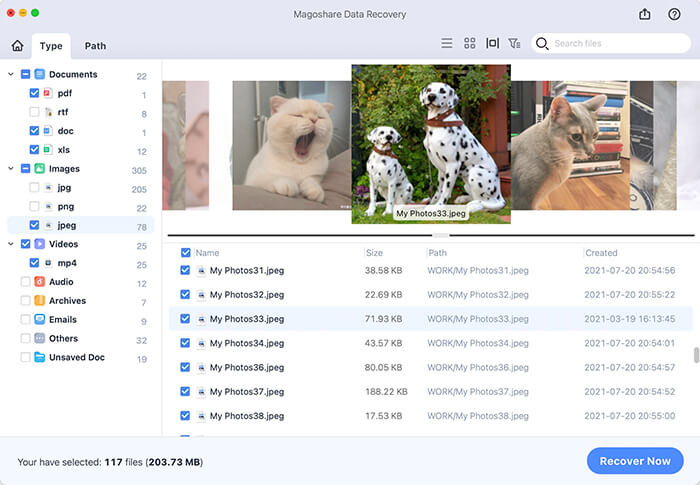 FAQs About Mac Data Recovery
1. The deleted file is emptied from trash, is it gone forever?
No, the file which is emptied from the trash is not lost forever. Data recovery software can scan the hard drive and find the deleted file. Then you can restore it to your Mac.
2. Can I recover lost data from a drive which is erased by Disk Utility?
Yes, Mac unformat software can deeply scan the erased hard drive and find all lost files. Then select the wanted files and save them.
3. How to recover lost data after upgrading to macOS Sonoma?
Here are some data recovery methods:
Check if the deleted files are in Trash, if you can find them in Trash, select them and click Put Back.
If you have a Time Machine backup, just restore lost files from Time Machine backup.
Download and install a data recovery app, run it to scan the hard drive, then recover lost files.
Conclusion:
If you ever lose a file on your Mac, you are now prepared to get it back. Magoshare Data Recovery is the best place to start if you're looking for Mac disk recovery software, and you may never need to look elsewhere. You can prevent careless mistakes and regularly speed up your Mac's performance using AweCleaner for Mac, CleanMyMac X and Spotless.
After upgrading to macOS Sonoma or another new macOS version, you can download a data recovery application, install it on your Mac. Don't save new files to the hard drive where you delete or lose your files, then run data recovery software to scan the hard drive to find all recoverable files.