Top 5 Free Uninstaller
It is easy to install programs on your computer. However, it is not easy to completely uninstall them from your computer. When you uninstall a program on your computer through control panel, there would be many related files left on your hard drive. Fortunately, powerful uninstaller can help you do a better job. It can help you uninstall programs/software and clean up all leftovers. We will today share with you top 5 free uninstaller which you can use in order to remove the unwanted software from your computers.
The best 5 free uninstallers
No.1 free Uninstaller – Magoshare Uninstaller
Magoshare Uninstaller is complete free uninstaller. It not only can easily uninstall unwanted program on your computer, but it also will remove all related files including junk, logos, register files. This free uninstaller is fully compatible with Windows OS and Mac OS. You can uninstall your programs with only 1 click. It is very easy to use. You just need to select the programs you want to uninstall, and click on "Uninstall" button to completely uninstall the unwanted programs/software.
NO.2 free uninstaller - IObit Uninstaller
IObit uninstaller makes it easier for you to uninstall the software. Right when you start the software, it scans your computer for the various software which are installed. After that, it would display the list of software installed on your computer and also it has different tabs which you can select in order to view only specific types of software. One of the tabs helps you view only the recently installed software whereas other tab helps you in viewing only the biggest software which are installed on your computer. Thus, filtering the software is very easy.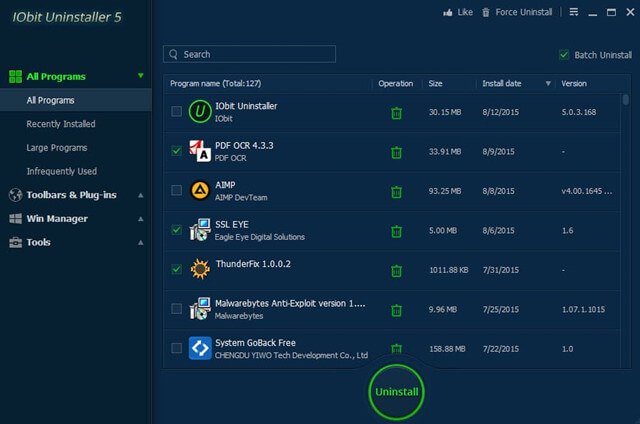 No.3 free uninstaller – DoYourData Uninstaller
This uninstaller is a comprehensive free uninstaller. It can scan your computer system and find all software, plug-ins, widgets, applications. With clean interface, it can easily and completely uninstall software on your PC or Mac. But, it only offers 1 year free version.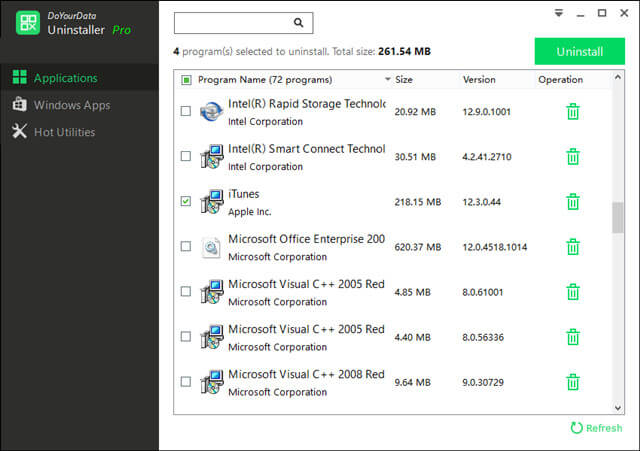 NO.4 free uninstaller - Wise program uninstaller
One of the main advantages of this particular uninstaller is that it is a portable application. This ensures that you are able to directly open it and start using it. Owing to its portable nature, it is also pretty light. It also provides you with the safe uninstall feature as well as the forced uninstall feature for each and every software which is installed on your computer. It 1st scans your computer in order to find out the installed software and thereafter provides you with both of these options to remove them.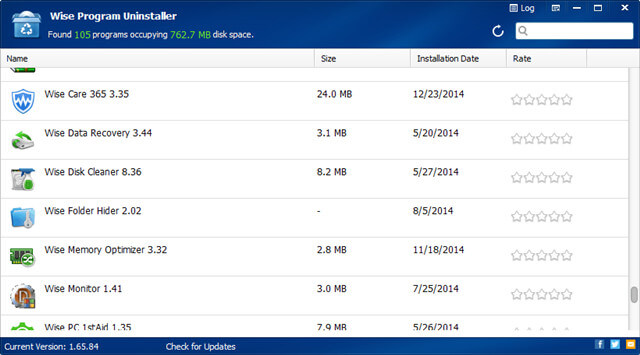 NO.5 free uninstaller - Revo Uninstaller
The graphic user interface of this Uninstaller is pretty superior as compared to others. The uninstaller has a free version as well which helps you in uninstalling some software. It offers you with 4 different scanning options namely: Built-in scan, Safe scan, Moderate can, Advanced scan. You can choose the scan according to the level of cleaning which you need on your computer. You can even drag the icons into crosshairs of the software in order to remove the required software.