Best Mac Cleaner to Help You Speed Up Slow M1-Chip Mac
About M1-Chip - "Apple in November 2020 released the first Macs with an Arm-based M1 chip, debuting new 2020 13-inch MacBook Pro, MacBook Air, and Mac mini models. In 2021, Apple added the M1 iMac and the M1 iPad Pro. The M1 chip has received rave reviews for its incredible performance and efficiency, and it is the culmination of more than a decade of Apple's work on chips created for the iPhone and the iPad."
- MacRumors
Is your M1 Mac running slow?
Why not clean our Macs the same way we clean our homes and clothes? But who has the time to sift through folders and files all day long? You can free up disk space by using Mac cleaning programs. They may help you discover unnecessary files on your system and clear out your cache. However, which is the most perfect? In this article, we will introduce 5 Mac cleaners which is able to help you clean up and speed up slow M1-chip Mac.
Macs' sluggish performance may be attributed to various factors, and there are multiple methods to improve it. Clean up your Mac if it's operating slowly, freezing up a lot, running short on RAM, or otherwise not acting like it used to. Mac cleaning apps may help you speed up your Mac and make it run better.
Junk and other program files may take up a lot of storage space on your computer if you don't remove them. So, before you spend money on iCloud storage expansion, try considering obtaining cleaning software.
Mac cleaning options that will be available in 2022 have been gathered together in this article to help you keep your computer working at its best.
Is It Necessary to Use Cleaning Software On M1 Macs?
Yes, cleaning software is needed for all Macs including M1-chip Macs. It doesn't matter what you do; unwanted files will always gather on your M1 Mac. Macs, like PCs, produce files when they carry out their duties. As you visit the web, cookies are stored in your browser, and programs search through the installation files they need to run.
Because of this, maintaining good Mac hygiene includes regularly deleting garbage files and clearing up the cache in your browser. When left unchecked, these unnecessary files accumulate and slow down operations over time.
Top 5 Cleaning Software for M1-chip Mac
M1 Mac users will no longer face the irritating "Your Disk Is Nearly Full" error notice. It is possible to get the most out of your M1 Mac Disk by using this memory-boosting software loaded with several modules. Here are best 5 Mac cleaning software which are fully compatible with M1-chip Mac computer and latest macOS operating system.
All-in-one solution for your Mac computer's health and performance, AweCleaner for Mac by Magoshare is a top-rated app within its class. In addition to a macOS cleanser and a performance monitor, there is also a app remover in the collection.
Besides optimizing your M1 Mac's efficiency, AweCleaner for Mac also provides digital shredding and other functions like deleting extensions. Users may choose between one-time payment or an annual subscription.
With this tool, you can do many more things than optimize starting applications and web browser addons. As a whole, AweCleaner for Mac is an outstanding tool for optimizing your M1 Mac's speed, efficiency, and security.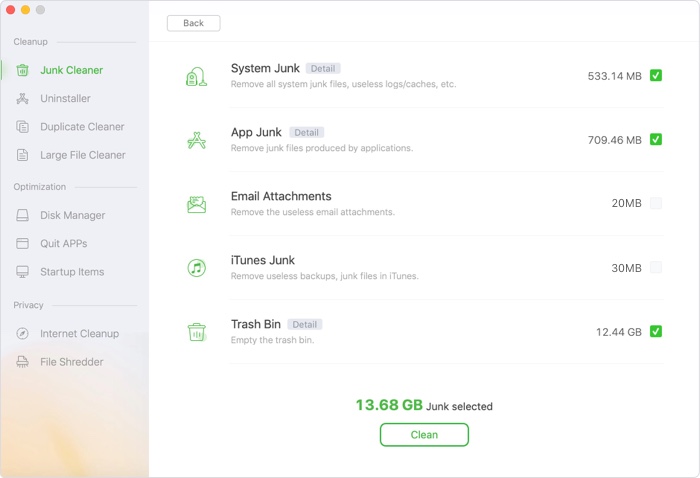 Using MacClean360, you may conduct various system maintenance and optimization tasks. It corrects any problems that may have occurred and allows you to adjust any hidden settings. You may use MacClean360 to scan your computer for issues and unnecessary files.
It's a little utility that does a great job of removing unnecessary files from your computer's hard disk. Your hard drive's capacity, and the amount of utilized and unallocated space, are shown in a tiny, attractive window on the interface.
Caches, language files, logs, programs, trash can, mail downloads, and downloads are scanned by a MacClean360. The deleting procedure is quick and straightforward, and you will be notified of the amount of space that has been cleared.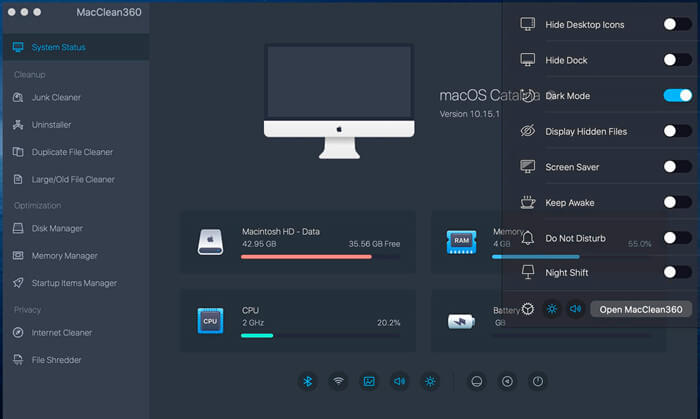 Many people are familiar with CCleaner's cleaning program since it has been around for some time. In addition, the business has just released one of the most outstanding Mac cleaning applications available. CCleaner is a program that scans your Mac's storage to find cache files, browser cookies, and other trash.
This utility scans both system and third-party apps. Additional memory-freezing solutions are available in addition to CCleaner's junk-file removal capabilities. For example, you may change your Mac's startup apps and speed it up with the Starting tool.
You may also use the built-in Duplicate Finder to remove duplicate files from various or similar directories on your Mac, thereby freeing up more disk space. CCleaner for Mac has a free version and a paid version that costs $29.95. The free version has all your bases covered when it comes to cleaning out your Mac's storage. Automatic cleaning of your browser history, real-time junk file monitoring, and automated upgrades are available only in the professional version.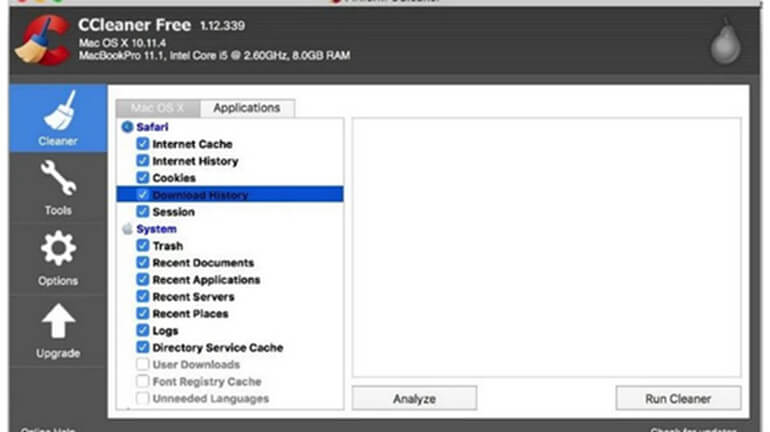 There are six programs in the Nektony MacCleaner Pro suite, all aimed at cleaning and speeding up your Mac. Duplicate files and folders may be found and removed, and related directories can be merged with this software. Apps may also be securely and removed.
If you don't want to purchase the full version, use the free trial version. As a bonus, the full edition of MacCleaner Pro lets you eliminate unnecessary files and free up RAM and assist you in managing your storage.
To help you decide whether or not to erase huge files, the program will offer you an easy-to-understand summary of the files you may delete from your Mac. Paying for the Pro tools is necessary if you wish to discover and remove duplicate files or analyze disk space.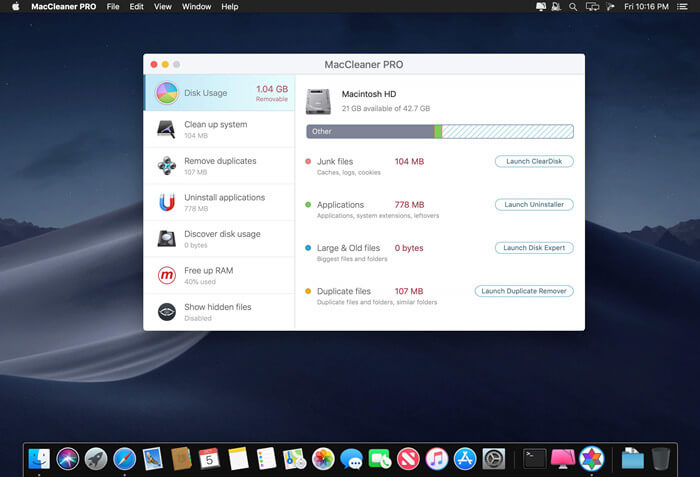 DaisyDisk can assist you in discovering out what's taking up space on your hard disk. Using this system cleaner for Mac, you can see how much storage you have on all of your drives (and any attached disks). Different colors represent different file formats.
It's simple to see standard and spot files that are out of the ordinary in size. DaisyDisk does a great job exposing your storage clutter, but it falls short when cleaning it out. It is not a simple process for someone who does not know what system files may be erased to pick and choose what they wish to remove.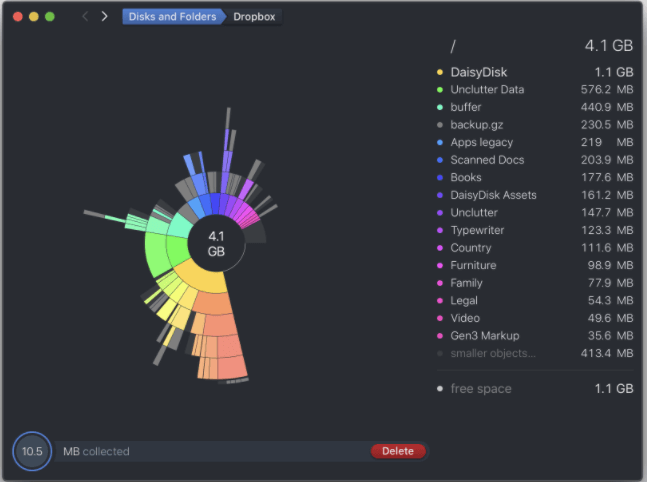 Conclusion
Based on their ease-of-use, popularity, and cleaning and optimizing capabilities, here are some of the finest M1 chip Mac cleaner applications for 2022. However, you may use any of them to speed up your Mac for free and without leaving the comfort of your own home.
We appreciate free ones. Often, professional cleaners have the most excellent features and the most reliable customer support. If a Mac cleaner extends the life of your machine by a year or two, it makes financial sense to pay a tiny fee for it.
AweCleaner for Mac
Download for Mac