How to Permanently Erase Data on SSD?
"Hello, is there any way to permanently erase data on SSD without causing any damage? I am selling an old SSD, but before selling it, I want to permanently erase my private data. I try to format the SSD, but the data still can be found by data recovery application. So, I want to a solution to permanently erase my data from the SSD. Can you help me?" - FETT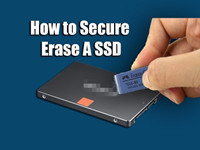 Erasing SSD (Solid State Hard Drive) not only can fix any issue in your SSD which could be caused by a virus or some error in your files, but also it can securely delete your data permanently when you want to sell the SSD. Yes, by erasing data on SSD, you can rest assured knowing that all of your data is gone, and no one can recover it. If you are reading this article, you will find the secure and easy solution to permanently erase data on SSD.
Easy steps to permanently erase data from SSD
Step 1: Back up important data before you erase the SSD.
If you want to sell your SSD, make sure you back up all the important data before you erase it. As I said before, once the data is gone, there's no way you can recover it. So try to be safe by copying important data to another storage device, and of course, you can also back up your data to cloud storage like Google Drive or Drop box in case you didn't have another storage device.
Step 2: Download and install SSD data eraser.
Download and install secure SSD data eraser - AweEraser on your computer. This software allows you to erase data on SSD within a few clicks. There's no other similar software that could erase data as quick and easy as using AweEraser. Simply click the link below to download AweEraser. Then install it on your computer.
Step 3: permanently erase data from SSD.
AweEraser is 100% safe data erasure software for SSD. It performs certified data erasure and will not shorten the service of your SSD. The erased data is lost forever, can't be recovered by any data recovery method. Here are three data erasure modes:
Mode 1: selectively and permanently erase files and folders from a SSD. You just need to add the files/folders, then click on "Erase" button to permanently erase these files and folders.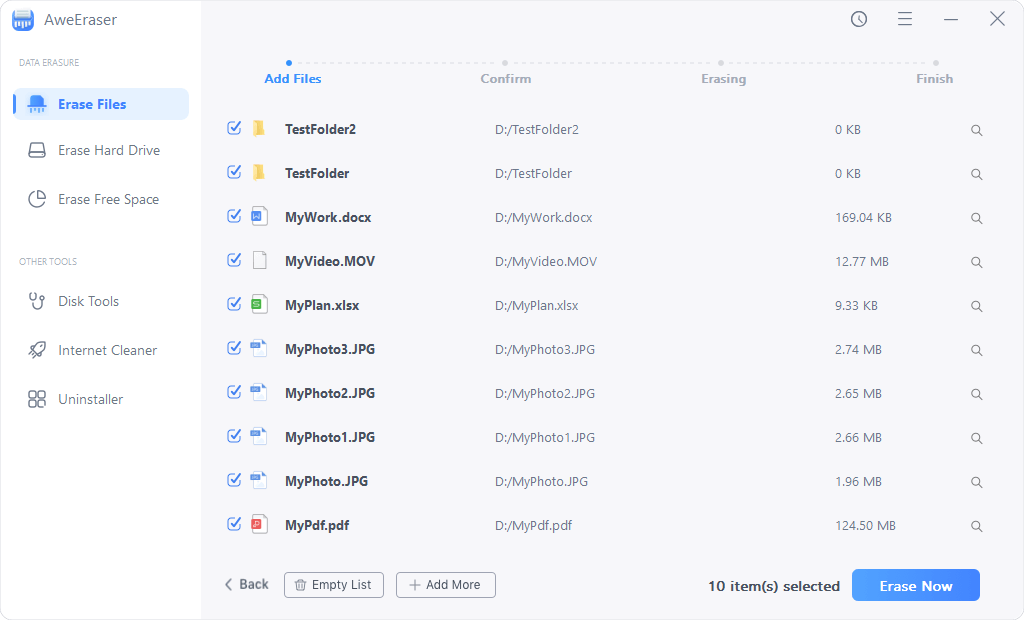 Mode 2: erase entire SSD to permanently wipe all data on the SSD. After you click "Erase Hard Drive", you can see all the hard drives on your computer including the SSD. Click on the SSD and click on the "Erase" button at the bottom of the screen. Just wait until the process is done. It may take some time depending on how large the storage space on your SSD, and how many data you stored on your SSD. When the process gets finished, all the data on the SSD will be lost forever.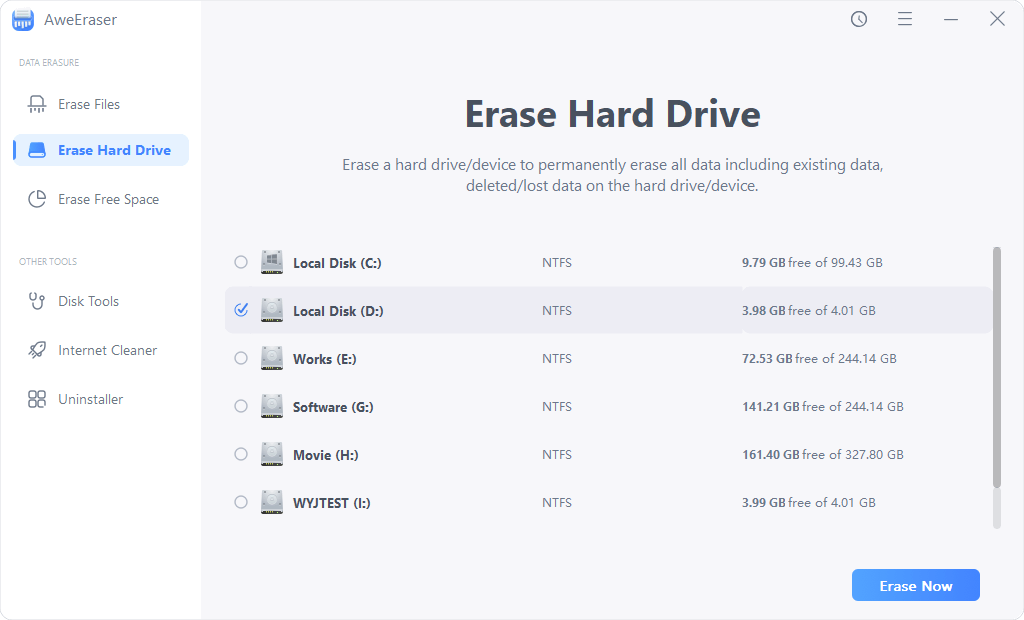 Mode 3: "Erase Free Space" can help you erase the free disk space of the SSD to permanently erase all the already deleted/formatted or lost data on the SSD. It will not erase the existing data on the SSD.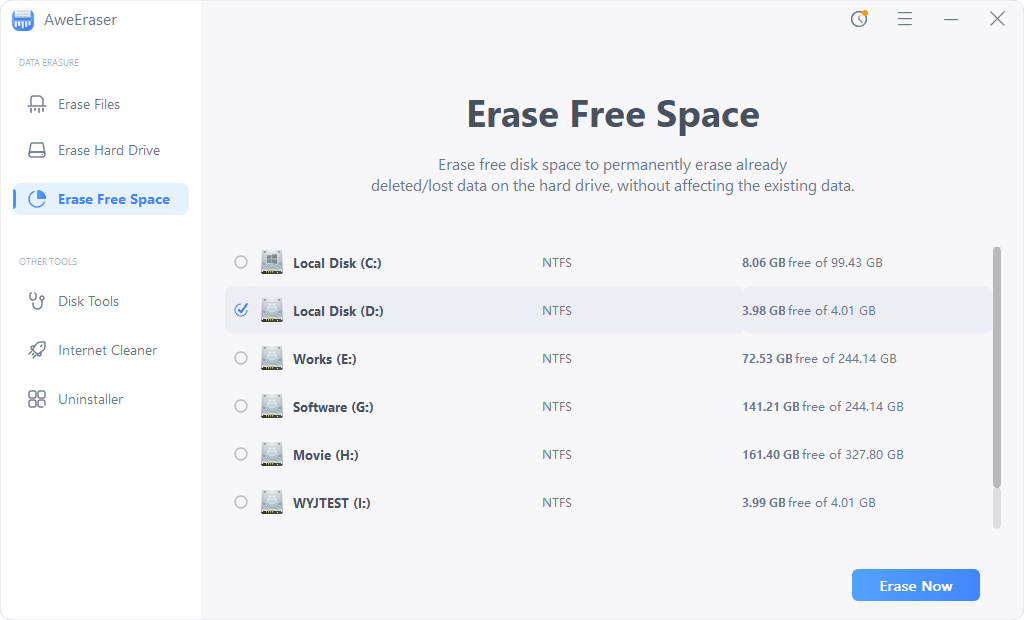 AweEraser can help you erase SSD on Windows and erase SSD data under Mac OS. It offers 100% safe solution to help you permanently wipe data from SSD. Just try it now.