Permanently Erase Data from Nikon Digital Camera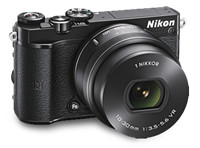 There are diverse reasons to wipe data from Nikon digital camera. Some users decide to lend their Nikon digital camera, give it to another person, throw it away, or sell it. In these cases, it is suggested erasing files permanently and the best way to do that is using a reliable software like AweEraser. Before wiping data, it is a good idea to protect important files so that they can be used later. When you make sure about such backup, you can continue with data deletion. If you do not erase data permanently, they can be retrieved. There are a lot of programs targeted at recovering lost, deleted, formatted, and even corrupted files from Nikon digital camera and one of them is Magoshare Data Recovery Software.
Easy way to wipe data from Nikon digital camera
Erasing data permanently from Nikon digital camera could be very easy and not a nightmare, like some users think. It is possible to permanently delete only some files, a complete memory card, or an entire hard drive. Just choose a reliable data erasure like AweEraser, which is considered as a powerful data erasure software. It is very important to be sure about what you really want because once you have permanently erased data, they will not come back. That is why it is very recommended making a data backup before making such decision.
If you have a clear idea about deleting files definitively, go ahead. The process is very simple; just download AweEraser, install it and then run the program on the computer. AweEraser software offers three different modes to permanently delete data from any device, including digital cameras, USB flash drives, local hard drives, external hard drives, smartphones, camcorders, memory cards, and so on. Continue reading this guide to check these modes, and select the most convenient for you:
Mode 1: Erase some files from Nikon digital camera
This first mode allows you to permanently delete only selected files from the digital camera. These files could be photos or videos and you can choose which ones you need to shred. Then permanently erase the selected photos/videos or documents, folders, etc.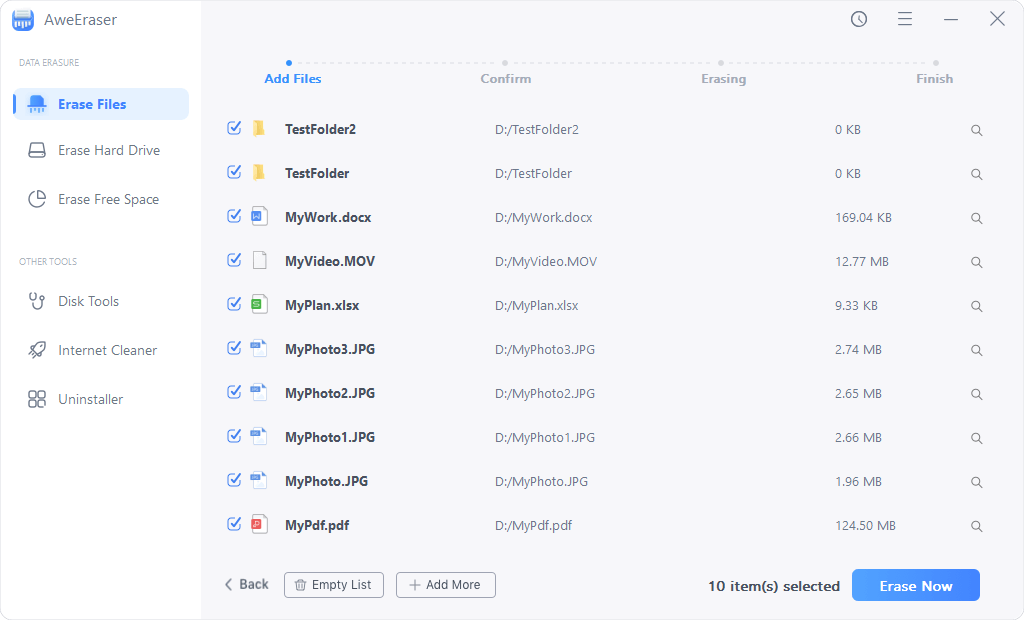 Mode 2: Wipe entire Nikon digital camera
Here, you can wipe entire Nikon digital camera data. It means all files stored on the camera will be permanently erased.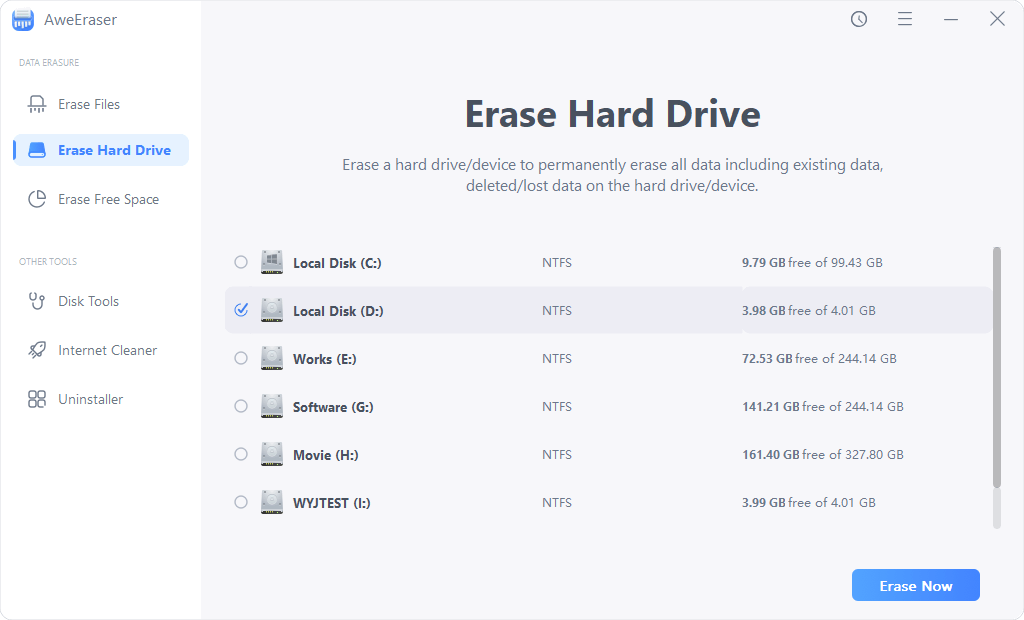 Mode 3: Erase already deleted data on Nikon digital camera
This mode let you erase already deleted files on Nikon digital camera. This is a way to prevent any data recovery. The deleted files are stored on the free disk space, wiping the free disk space will permanently erase the deleted/lost files on Nikon digital camera. It will not erase the existing files on Nikon digital camera.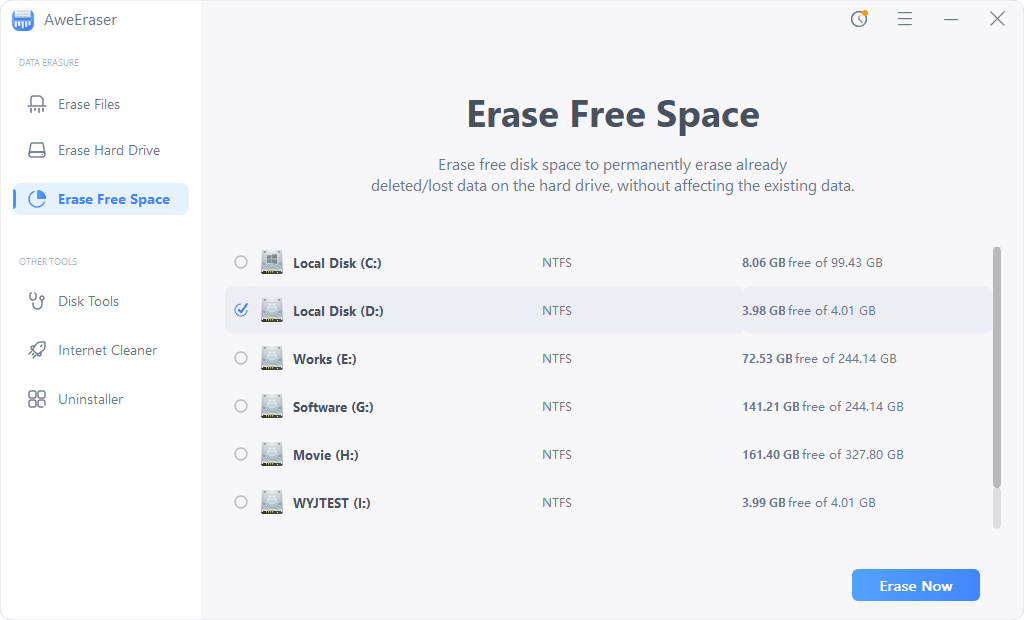 As we can notice AweEraser program is very easy to use and people trust it as well. You can permanently erase data from your Nikon digital camera or Nikon digital camera memory card. It will never cause any physical damage. It means, devices will work perfectly after wiping data from Nikon digital camera or from any other device. People usually store a lot of private information, so it is necessary to protect it if you want to let other people be these devices owners. Just make a data backup before wiping your drive.
Please note that once the data on Nikon digital camera is erased by AweEraser, the data can't be recovered by any data recovery software. It also can help you erase data from HDD/SSD, memory card, USB flash drive, portable hard drive. And it can be installed on both PC and Mac. Just free download it.