2023 Best 6 WD Disk Cloning Software
Summary: How to clone Western Digital hard drive? You can try WD built-in data migration program to transfer data between WD hard drive and other hard drives and we will introduce 6 third-party disk cloning software to help you securely clone WD hard drive on Windows or Mac.
WD backup is a fast and simple backup program that is also very user-friendly. It shields your data from the dangers of data corruption, malware attacks, and other potential causes of data loss. The technique makes use of both on-premise and off-premise backups.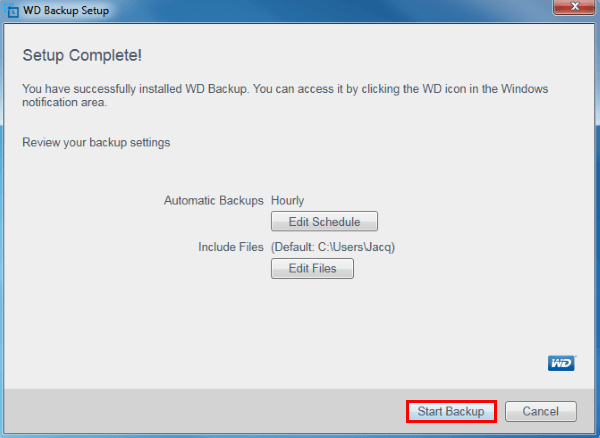 The WD drive is used for primary storage. The cloud is used to store backups as an alternative storage method. Scheduled backups and real-time file upgrades are possible with WD's backup software. Regarding hard drives, WD is up there with the best of them.
WD Software
Global customers can purchase dependable hard disk drives (HDD), solid-state drives (SSD), portable disks (PD), USB flash drives (USB), and memory cards from this company. Western Digital data migration can be accomplished in several different methods. The "Copy and Paste" and "Cut and Paste" functions are frequently used.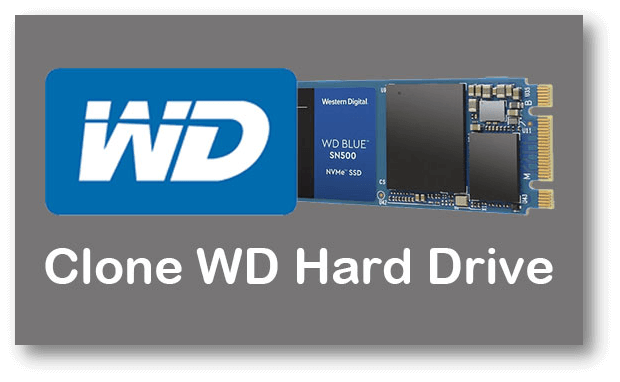 It's beneficial for the little cost of one's private information. However, "Copy and Paste" or "Cut and Paste" should be avoided if the Western Digital hard drive houses system data, large applications, or other programs. Doing so could render the pasted system files unavailable and cause Windows to fail to boot. In such a situation, a WD cloning tool can be used to copy the contents of a Western Digital hard drive onto another disk.
Top 6 Best WD Disk Cloning Software
Western Digital disk cloning software can help you clone WD hard drive or other hard drive on Windows/Mac. For example, you can clone a HDD to a WD SSD or clone an old disk to a new WD hard drive, etc. Here is the list of 6 disk cloning software:
1. AweClone
As one of the best disk cloning programs, AweClone supports to clone all types of hard drives including Computer Disk, WD, Seagate, Toshiba, Samsung, etc. This DIY disk cloning tool is pretty simple to use and it can be used as a clone tool to create a bootable clone backup for Windows or Mac OS.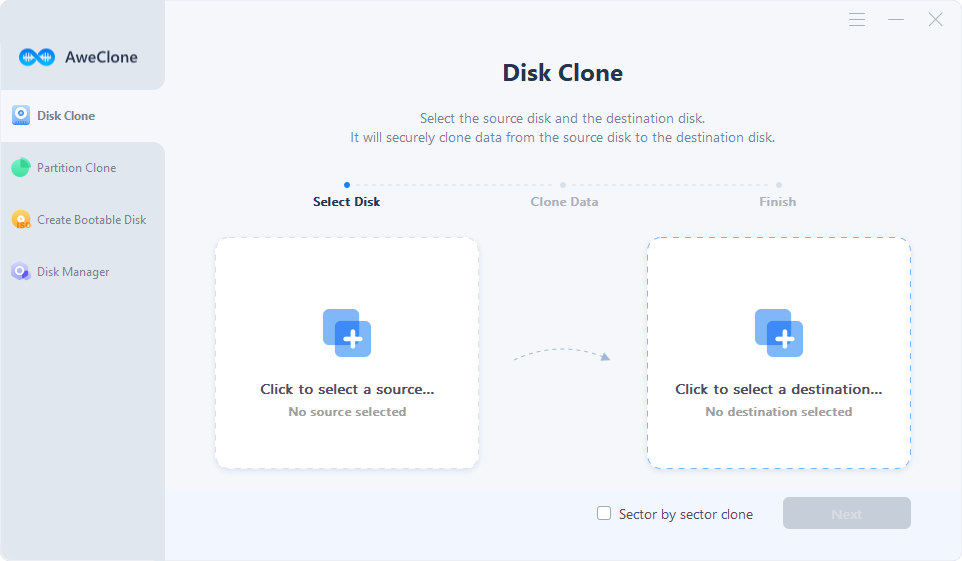 AweClone for Windows offers two disk cloning modes: disk clone and partition. It can help in creating a bootable clone for Windows using a WD hard drive. It also can help WD users to repair a damaged WD external hard drive or format it.
AweClone for Mac offers three disk cloning modes: disk copy, OS clone and disk image create. It can securely clone Mac hard drive to an WD hard drive and make a bootable clone. Download it here:
AweClone - Disk Clone Software
Clone HDD, SSD and external hard drive.
Create bootable clone backup.
Clone WD HDD and SSD.
Follow the steps below to clone a WD hard drive.
Step 1. Download and install AweClone on your computer and then open it.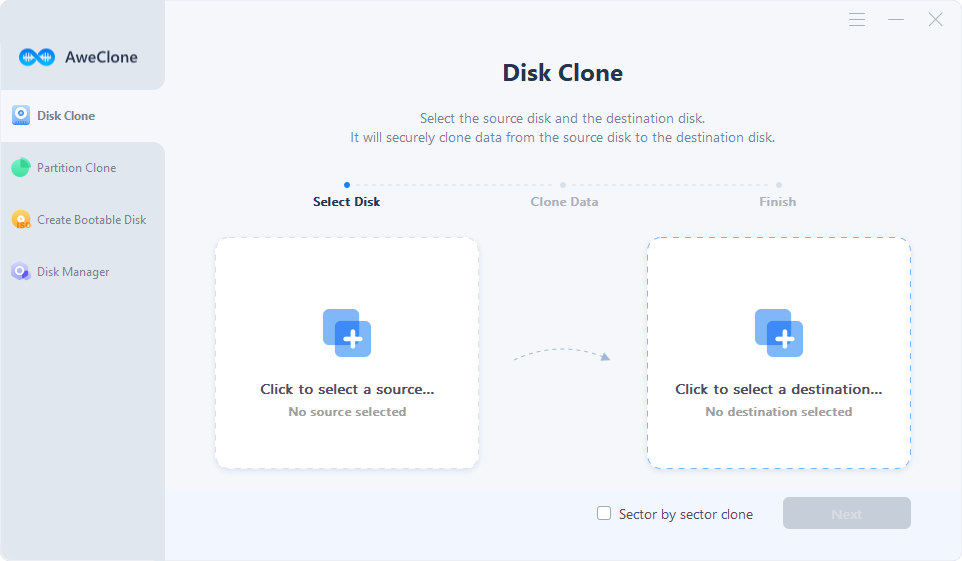 Step 2. Select the source disk and the destination disk.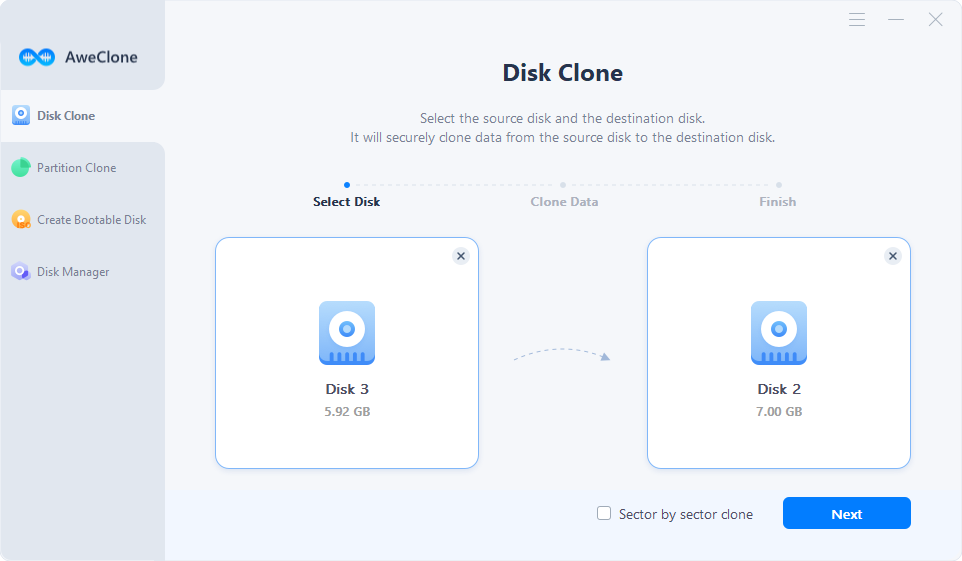 Step 3. Edit the clone layout and click on Clone button.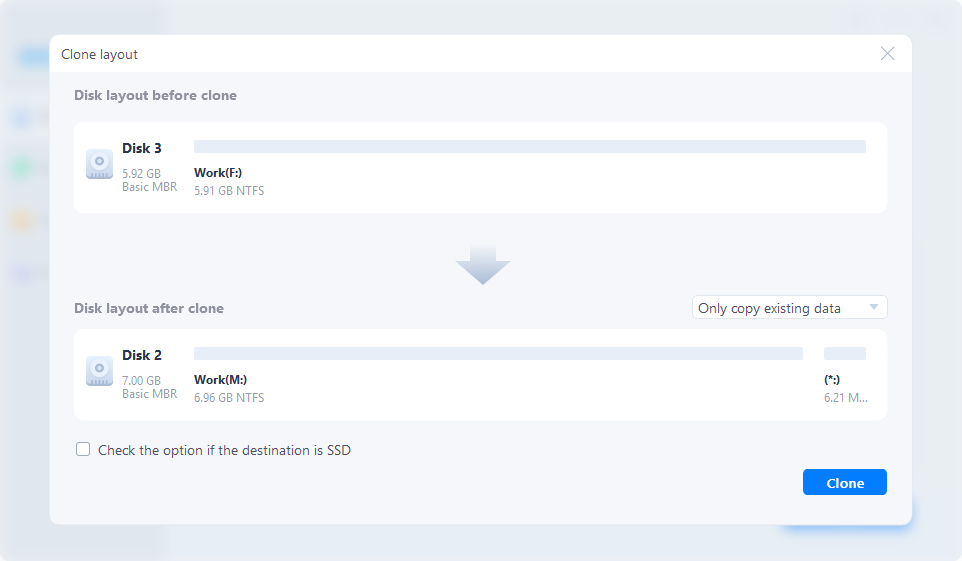 2. Macrium Reflect 7
Macrium Reflect 7 is available for business and personal use and is a backup, disk imaging, and cloning solution. This free disk cloning program provides safe keeping of your business and personal information, in addition to direct disk copying.
You have a few options regarding data backup: local, USB, and networked. By using fast delta cloning, it expands your computer's storage space. It provides you with customizable schedules for your backups.
This HDD cloning program makes rapid data cloning and recoveries possible, allowing for quick DR. Windows system images can be created. Microsoft Hyper-V virtual machines have the option to improve their backup. The backups you create with this disk imaging program are secure.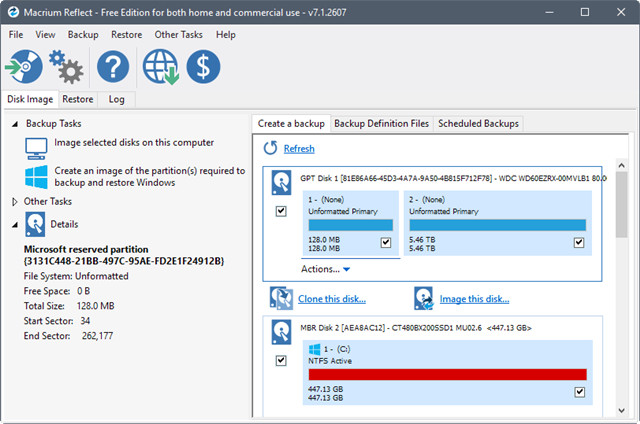 3. O&O Diskimage
Restore your Computer or hard drive with O&O Diskimage, or clone it to use elsewhere. Virtual hard drives can be made straight away. Files, folders, drives, and disks can all be easily restored. Integrating new drivers into the system is a breeze with the help of this program.
It's easier to manipulate its features with the help of Command Lines now. This app looks for potential threats and issues warnings when necessary. A linked display's dynamic resolution scaling (DRS) setting can be modified. All versions of Windows, from 10 to 8.1, are supported.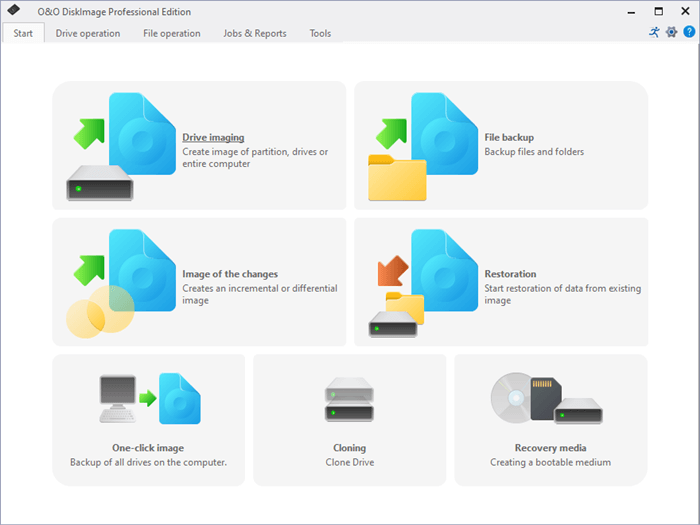 4. ManageEngine OS Deployer
The ManageEngine OS Deployer software allows for the global distribution of operating systems. You won't find better hard drive copying software than this. It enables you to make a single OS image that can be used to update all computers and servers.
Effortlessly moving user profiles is a breeze with this program. It's an efficient way to keep track of your drivers and ensure they get where they need to go. The picture can be tailored for distribution based on the user's department or function within the organization. Real-time disk imaging is also supported.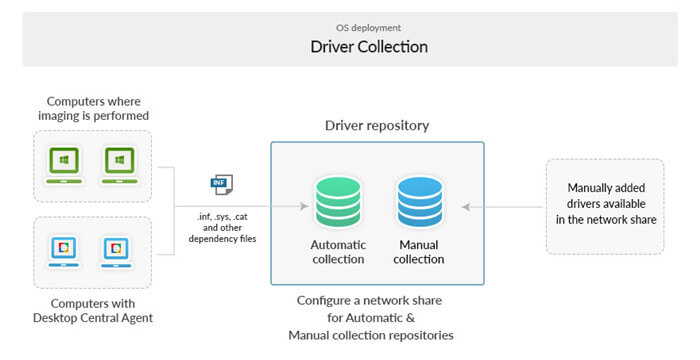 5. Stellar Drive Monitor
Stellar Drive Monitor is a straightforward application for inspecting hard disks for faulty sectors. The 'Clone Disk' feature aids in data recovery from hard disks with several damaged sectors. The complete contents of your hard drive (the source disk) can be mirrored to an external storage device (target disk).
With the built-in SMART status tool, you can monitor the drive's health and other important data. It operates silently in the background, monitoring the health of your hard drives at all times. Each discrepancy is picked up, and the user is notified immediately. You may also have your hard drive scanned for and show any faulty sectors it finds.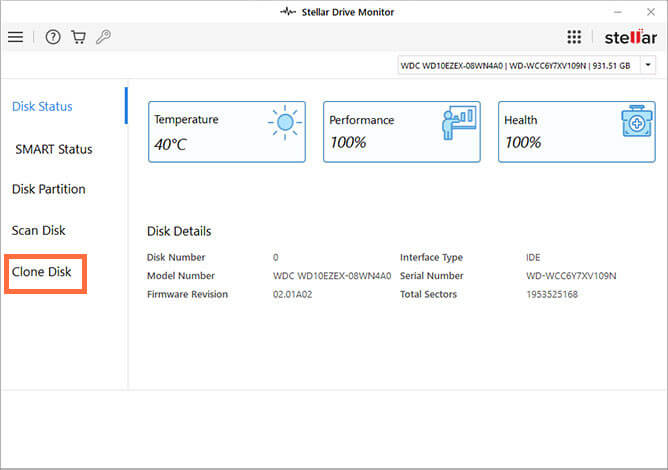 6. Paragon Drive Copy
You can upgrade your hard drive without losing any data by using Paragon Drive Copy Professional. It also facilitates efficient partition management on hard drives. This utility allows users to create a bootable USB disk copy of their operating system.
It allows you to backup and restore files to a hard drive with varying sector sizes. Users can execute partitioning tasks to maintain orderly disks. A well-organized disk is convenient for users. The tool's built-in wizard facilitates the restoration process for numerous image formats.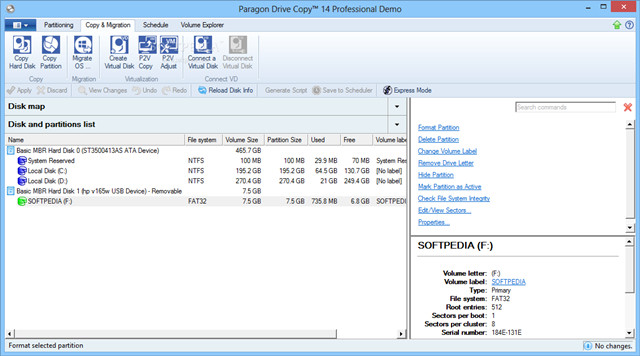 Conclusion:
WD disk Cloning software allows you to make an exact copy of a disk partition or the complete disk. You may clone a hard disk with some, while others are limited to partitions. Cloning a drive makes an exact copy of the original so you won't lose any data. Some programs are multi-purpose, while others are designed to clone a hard drive.