How to Clone Large Hard Drive to Small Hard Drive?
Daily we get with the case of wanting to pass the information from one of our big hard drives to another smaller, this happens when we run out of space on our computer due to large quantities of photos and videos that occupy a lot of our storage space with the passing of time, taking this into account we find the need to be able to copy the information on a lower capacity disk in order to free up space on our main disk, and what better way to do that through the program AweClone.
We must take into account that passing information from one hard drive to another is not a big problem as long as they are the same, but sometimes we do not have more than a small disk to do so leaving us totally thoughtful about a good method or system to use to achieve it. Hard disks tend to have a fairly high amount of information because you can store all kinds of data in them like photos and music and even important files of the school or office and at the moment it makes our storage space reduce considerably, being so we have no choice but to delete a lot of files that some time could be useful again and we could have lost them forever.
With AweClone it is not necessary to lose those files so valuable, just download and install it on the PC and we can use your options that will allow us to place a copy of the information on our hard drive in another without problems or regrettable errors. Clone a long hard drive into a smaller one with the AweClone program.
Easy steps to clone large hard drive to smaller hard drive
AweClone can help us in this process of cloning a big hard drive into a smaller one, we just have to download it from its web page and install it on our PC or Mac to start the process.
Step 1: Select the large hard drive as the source disk.
As a first step we must start the program AweClone once it is installed on the computer, after this asset must be seen in the list of hard disks to show us and select the hard drive from where we will perform the cloning.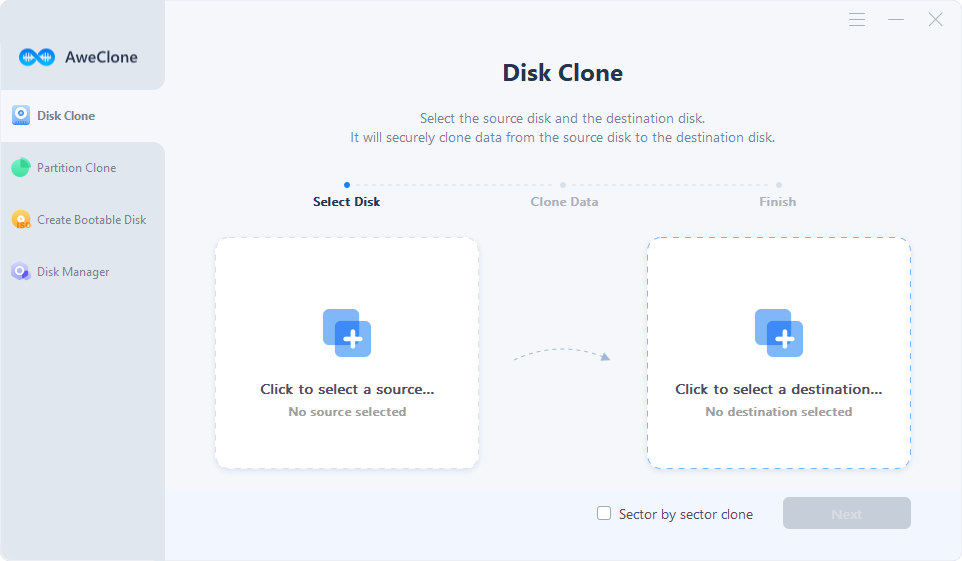 Step 2: Select the smaller hard drive as the destination drive.
We must select the hard disk where we will place the resulting copy of the cloning in this case is the smaller hard disk the selected.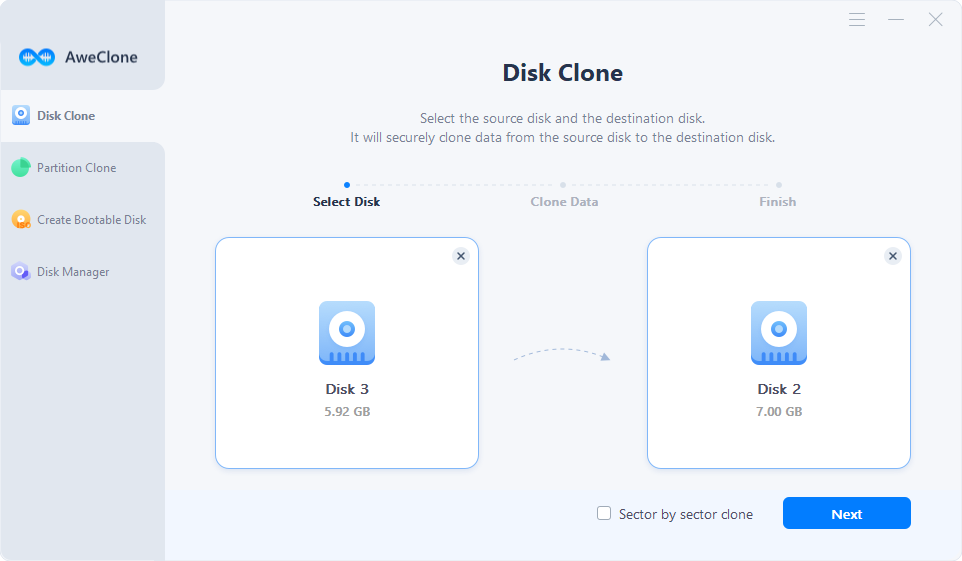 Step 3: Start the cloning process.
When you arrive at this step we must verify that the discs are in the correct order if everything is ok we just have to press the Clone button to start the process.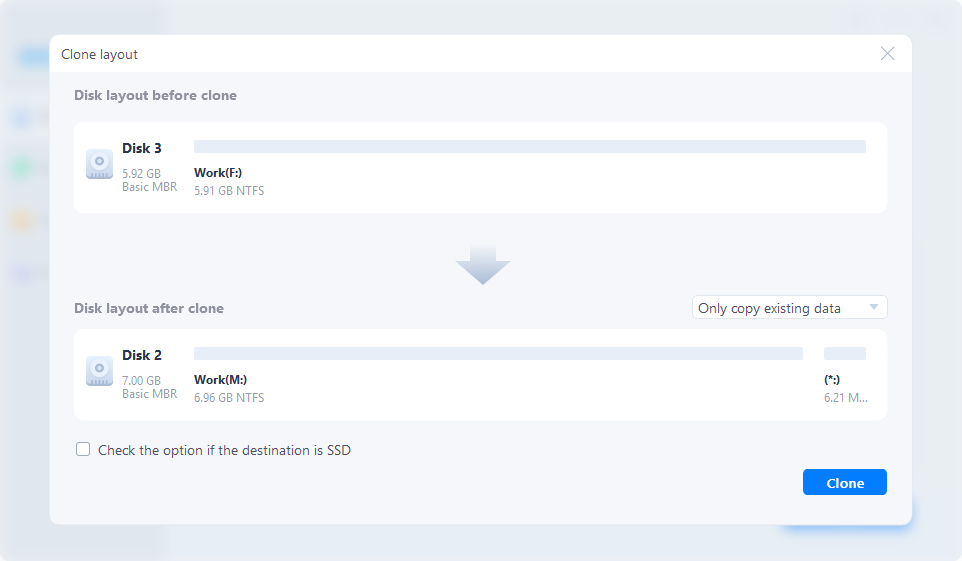 Clonin the large hard drive to a small hard drive...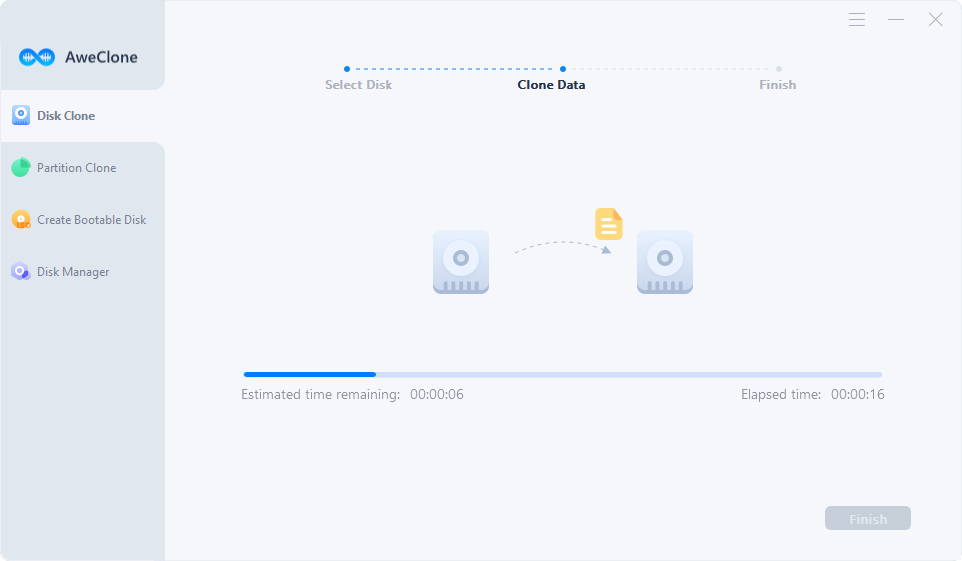 Check full user guide of AweClone >>
Using a professional tool like AweClone gives us the feeling of confidence and gives us totally reliable results, its intuitive interface and its ease to be able to locate the hard disks in our computer gives us a great number of advantages that other programs do not have, we simply have to download it from its official website and we will be able to enjoy all its incredible advantages.