How to Permanently Erase Data from RAID under Mac OS?
RAID (Redundant Array of Independent Disks) is a technology of data storage virtualization, which combines several hard disks with the purpose to speed up the computer's performance. Now if you come across this article, you might be wondering how to erase data from RAID hard drives on Mac OS. And fortunately, you'll find what you need on this article.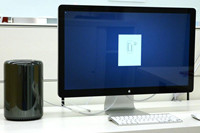 In case you didn't know, erasing is much safer than deleting when you want to sell or donate the RAID hard drives. While deleting only make the files invisible, erasing is literally destroy the files and make it disappear permanently. So you can rest assured knowing that no one can access the data once you erased it from the RAID hard drives. As for the method you can learn from this article, you shouldn't worry there will be some techie stuff that could make you confused. Instead, it will be as easy as counting 1-2-3. But, to follow the method, you have to download and install AweEraser for Mac, a reliable data erasure program for Mac OS.
Why should you use this software?
It's because not only AweEraser for Mac able to securely erase data from your RAID hard drives under Mac OS, but also allows you to erase the data within a few simple clicks. Yes, a simple click of a mouse. That's why it's highly recommended for you who don't want a hassle way to erase files on Mac OS.
Take 1-2 minutes to download and install the software on your Mac computer. And once it's done, you can follow the method below.
Note: Please back up your useful data to another hard drive before you use AweEraser for Mac to erase the RAID under Mac OS. Once the data is erased by AweEraser for Mac, the data is lost forever, can't be recovered by any method. And rest assured that this software only helps you permanently erase data, it will not shorten the service life of your RAID and will never cause any damage to the RAID system.
How to quickly and easily erase data from RAID hard drives on Mac OS?
AweEraser for Mac is a powerful data erasure software with certified data erasure algorithms. So to prevent any mistakes, please back up your data before data erasure. And it is very simple to use, no professional skills required. Any of us can use it to permanently erase data from RAID under Mac OS.
Step 1: Run AweEraser for Mac.
Once AweEraser is downloaded and installed properly on your computer, it should run automatically. But, if it isn't, just open it manually from Launchpad. And you'll see there are three Data Erasure options you can choose. In this case, we recommend you to try the first option "Erase Files".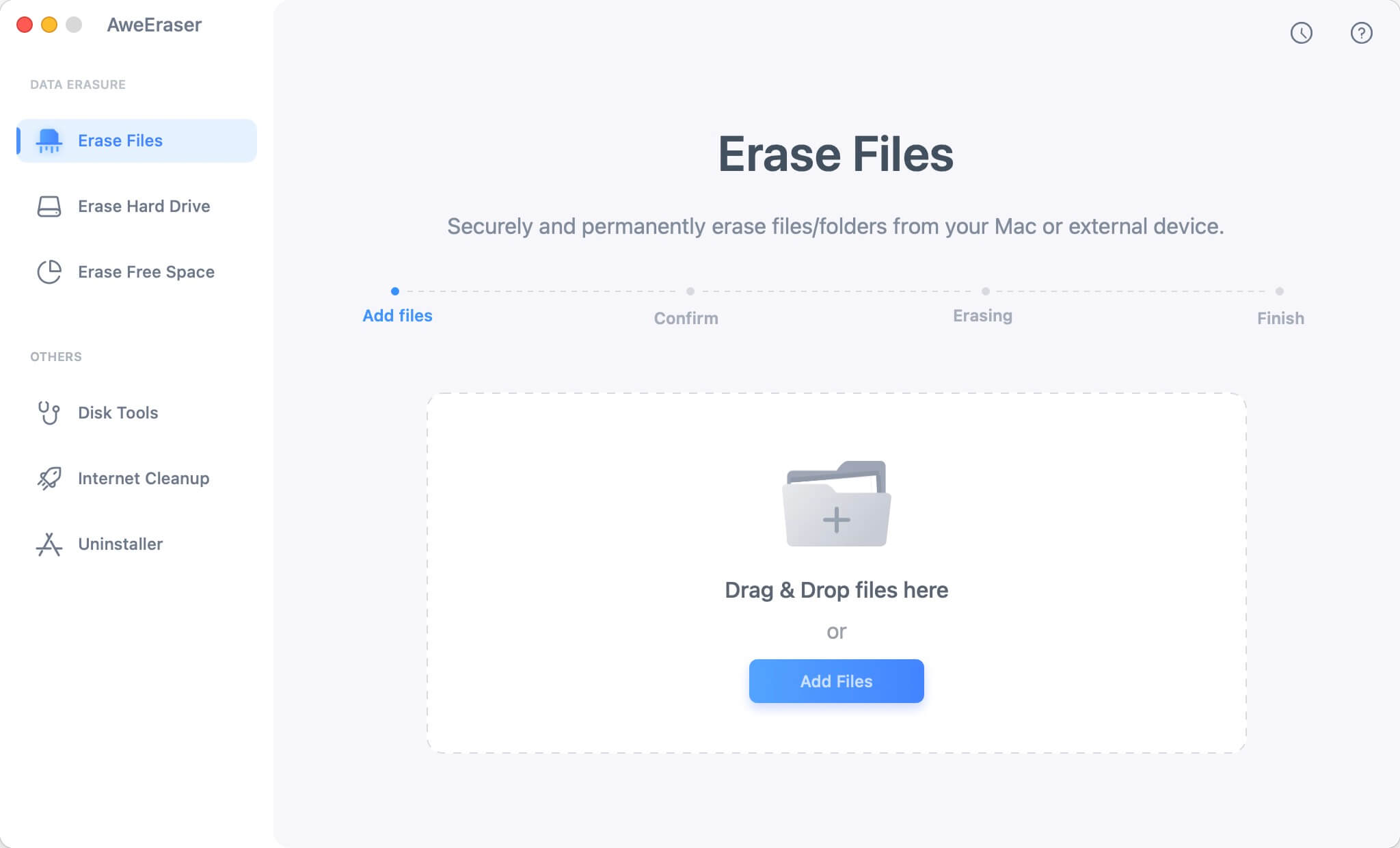 Step 2: Select files to erase.
Next, click the +ADD button and on the next screen, select the files or folders in the RAID system you want to erase. Make sure you didn't choose a wrong file because, once the data has been gone, there's no way you can recover the data.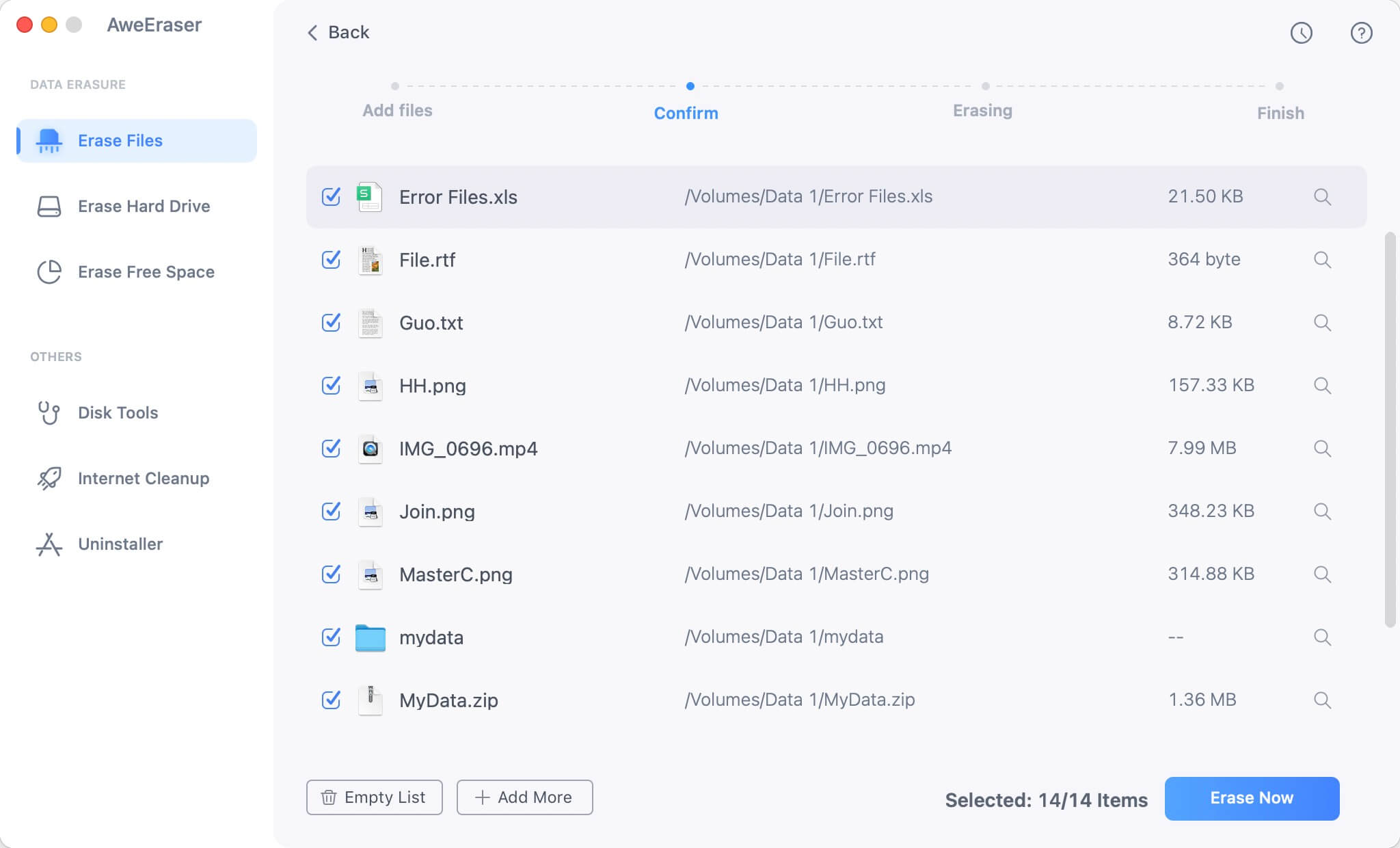 Step 3: Erase the files from Mac RAID.
For the last step, just click "Erase" button to start the erasing process. It may take a few minutes or longer than 30 minutes, depending on how many files you want to erase. Just wait patiently until the process is done. Don't try to open any software while the process is running or the process will run slower. When the process gets finished, the selected files/folders are lost forever.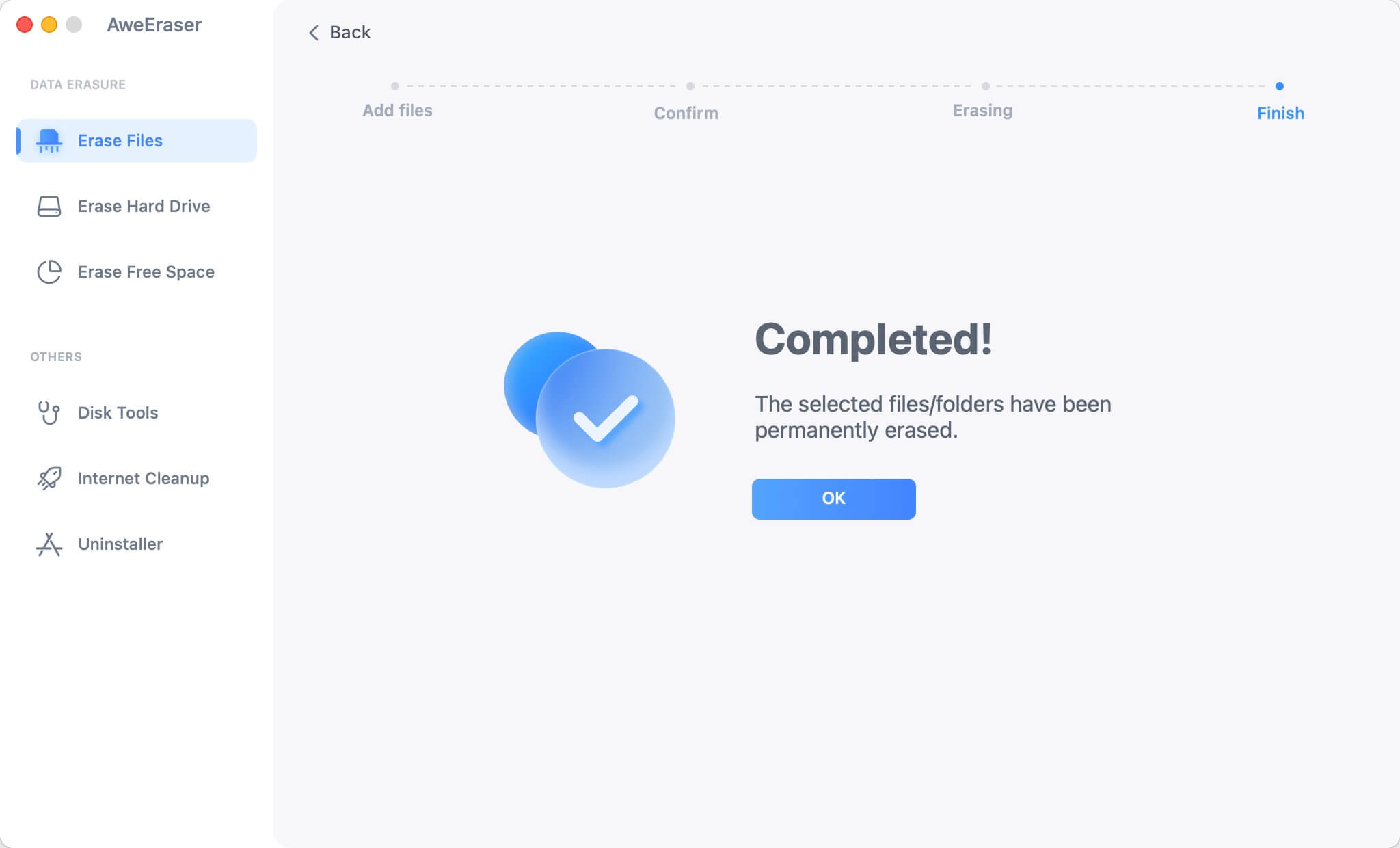 The other two options:
Erase Hard Drive – help you erase entire hard drive of RAID under Mac OS to permanently erase all data information on the hard drive.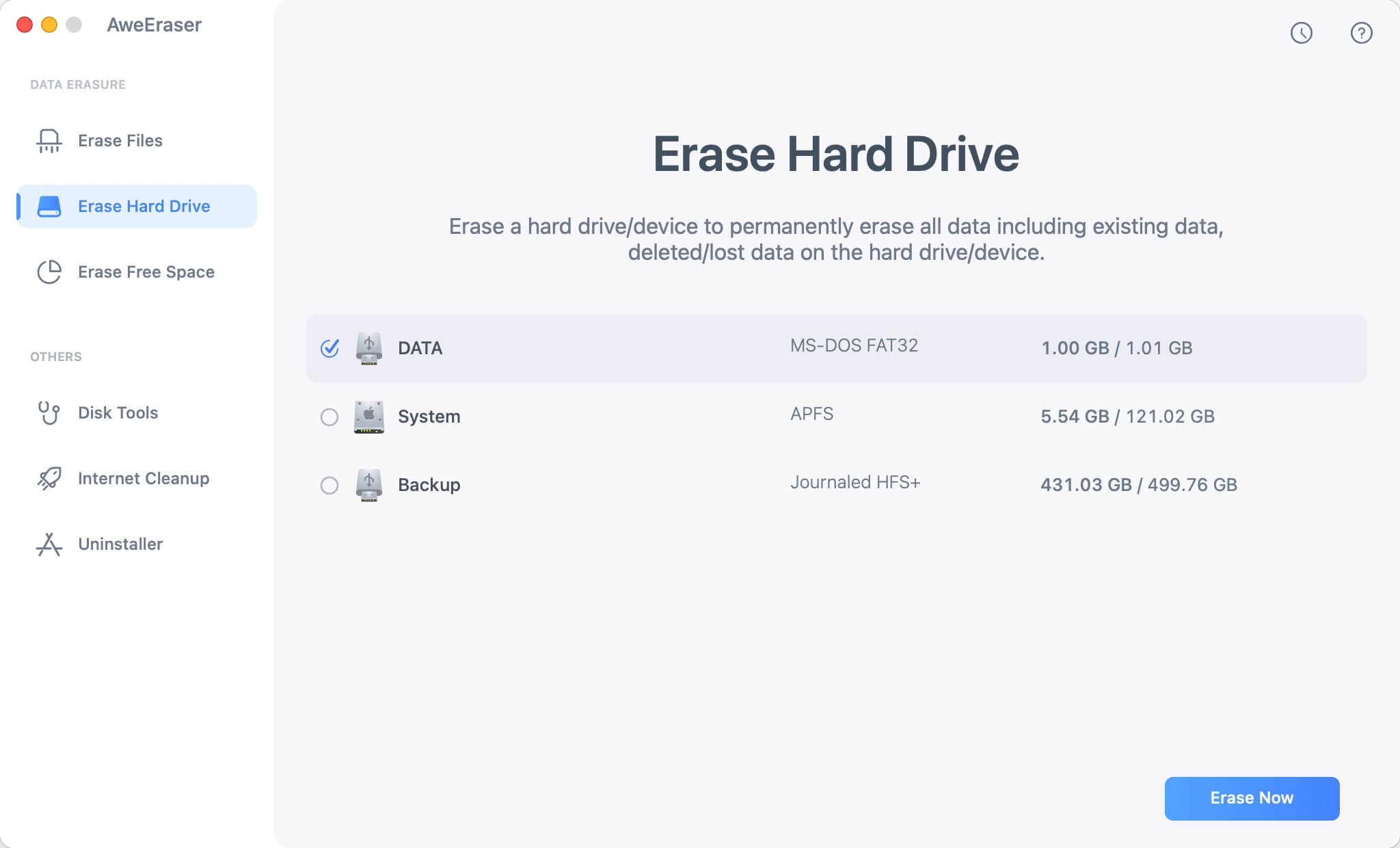 Erase Free Space – erase the free disk space of RAID to permanently erase already deleted/formatted/lost data on the RAID hard drive without affecting the existing data.