Best 6 Disk Cloning Software for Mac OS Ventura
Are you concerned about losing all of the crucial files you have stored on your macOS Ventura Mac if something goes wrong? Taking preventative actions is preferable to suffering in the future and searching for answers. The data on a hard disk can be lost for various reasons.
However, you can entirely prevent data loss by utilizing disk cloning software for Mac computers. You have the option of relying on your clone if the hard drive in your Mac fails. These applications for copying data from hard drives on Macs are a piece of software known as the Mac hard drive cloning tool that may copy the contents of a Mac's disk so that it can be used on another Mac.
Using this procedure, one can use a backup to restore the data stored on the hard disk of either a brand-new or an older laptop. You can duplicate the contents of one hard drive to another by using Mac Hard Drive Cloning. Backup data or updating the hard disk on Mac can be done with an exact copy of the old data.
Finding a piece of software that will accomplish the job is possible. Mentioned below are Mac's most popular and effective cloning software.
Top Best Disk Cloning Software for macOS Ventura
The following is a list of the cloning software for macOS Ventura that is considered the most widely used and successful.
#1 AweClone for Mac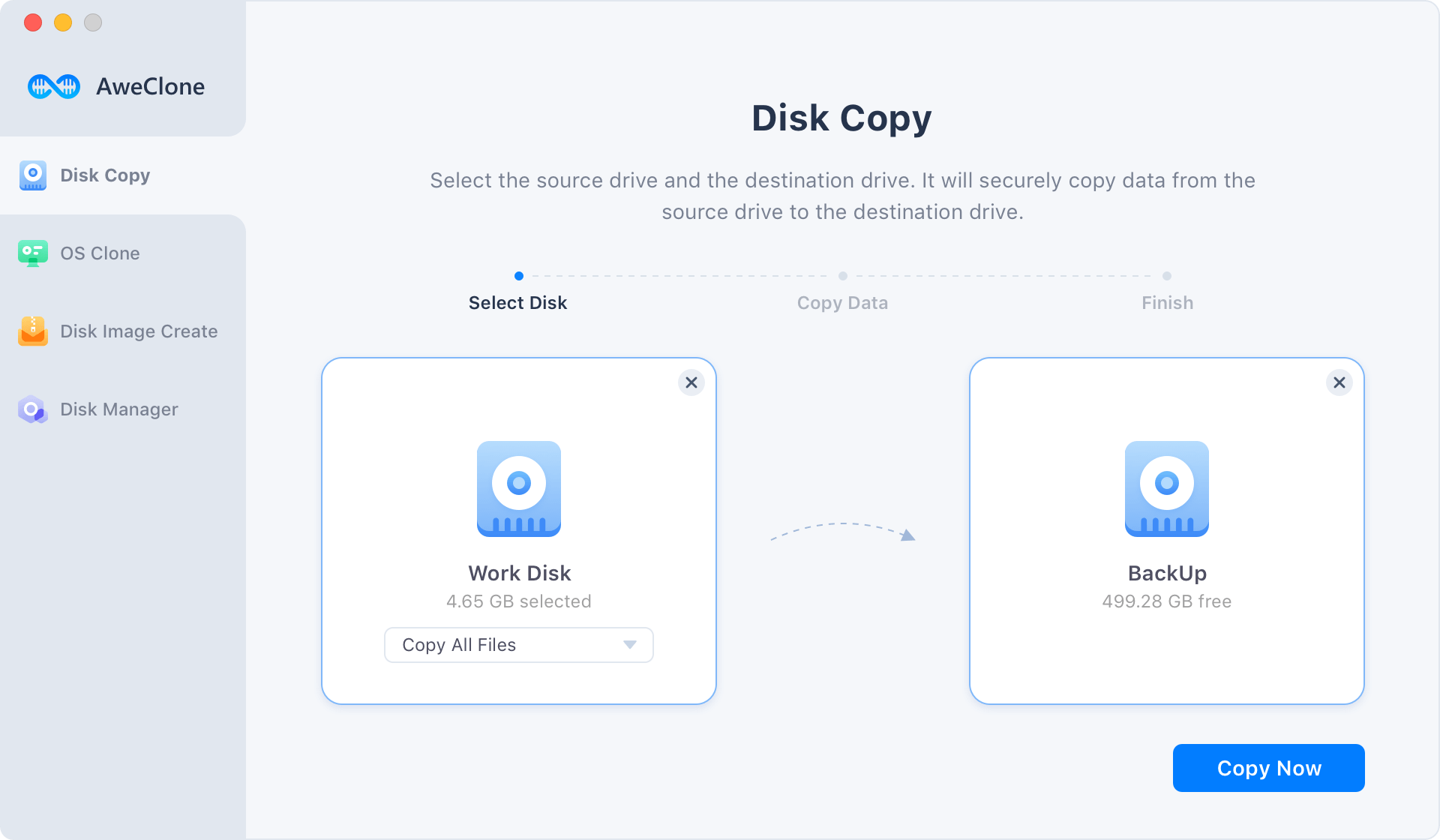 Whet talk about Mac disk cloning app, AweClone for Mac must be selected to the list. It can help Mac users to securely and quickly clone hard drive on Mac and even create a bootable backup for Mac.
Create disk image backup for Mac.
Clone HDD, SSD, and external disk on Mac.
AweClone for Mac is pretty simple to use, even the most newbies can use this software to clone hard drive on Mac. Before you sell or donate your Mac computer, you can use it to make a full backup of your Mac data and you also can transfer the data to your new Mac within simple steps. It is fully compatible with macOS Ventura and other macOS versions.
#2 Disk Utility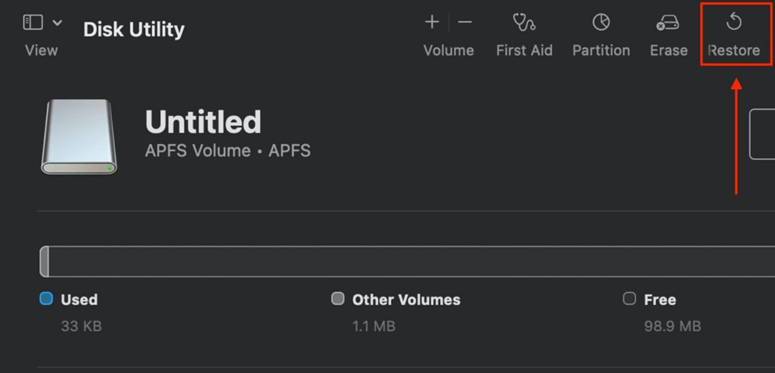 The Mac system is designed to meet the needs of the average computer user. It also includes a variety of functions and solutions for data protection. If you want to maintain a copy of your important data on the Mac hard disk, you can use Disk Utility's Restore option. Copying the full contents of a disk to an external device or another hard drive is possible with this feature. Using this Restore option, you can also recover data from a previously produced disk image.
Guide: use disk utility to clone hard drive on macOS Ventura >>
#3 ChronoSync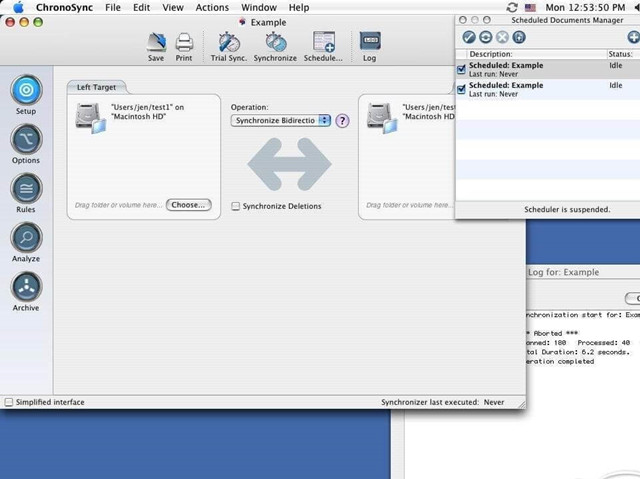 There is no better solution for file synchronization and cloud storage than ChronoSync. You may use it to clone your hard drive effortlessly. Other options include bidirectional, right-to-left, or any other way you like for the copying to take place.
It can also create a bootable copy of your system drive on the destination disk. Many choices and settings are available to help you manage your disk copy or backup more efficiently. However, due to its complicated interface and numerous settings, it is best suited for professional users.
#4 DriveWizard for Mac
The Mac version of CompuApps DriveWizard simplifies and speeds up the process of switching to a new hard drive. To use DriveWizard, you don't need to be an experienced professional in computer technology, which is basic and easy to use. You're ready to swap your old hard drive for a new one.
If you have this program, you may effortlessly migrate to a new storage device. Using it as a system drive is a great benefit. Reinstalling your operating system, apps, and data won't be necessary for long. Using this tool, you may swiftly move all of your data from the old disk to the new one.
#5 Get Backup Pro
This application is not only more thorough but also more difficult. The software enables you to clone any disk volume stored on an external hard drive. Apple's APFS (Apple File System) and Mac OS Extended's HFS+ file system are supported.
In addition, you can create bootable backups if your system becomes corrupted. In addition, you can use the software to set up recurring activities for backing up or syncing data.
#6 Paragon Drive Copy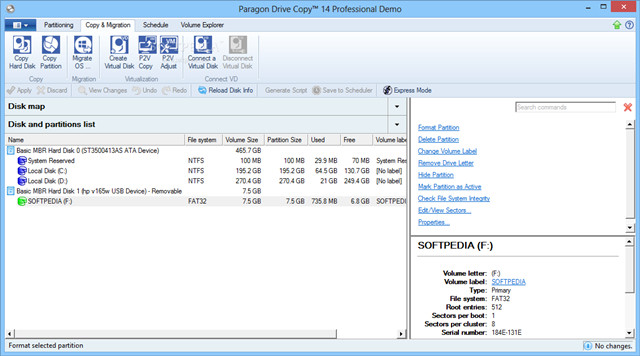 Use Paragon Drive Copy Professional software to clone a hard disk or its partitions. The software's Master of cloning makes shifting data a lot more convenient. One of the most popular disc-cloning programs is a product called Paragon Drive Copy Professional.
Tools are divided into two categories. Partitioning is the part where the first group is located. Partitions can be created, formatted, hidden, deleted, or restored using the tools in this group. Because of this, it has earned a spot on our list of the top data recovery programs.
How to clone hard drive on macOS Ventura?
macOS Ventura is the latest macOS Version, if you want to clone hard drive on macOS Ventura, AweClone for Mac is a good choice. It offers three modes to clone hard drive on macOS Ventura.
Mode 1. Copy hard drive on macOS Ventura.
Disk Copy mode can help you copy one hard drive to another hard drive. Just select the source drive and the destination drive, then click on Copy Now button to securely copy data from the source drive to the destination drive.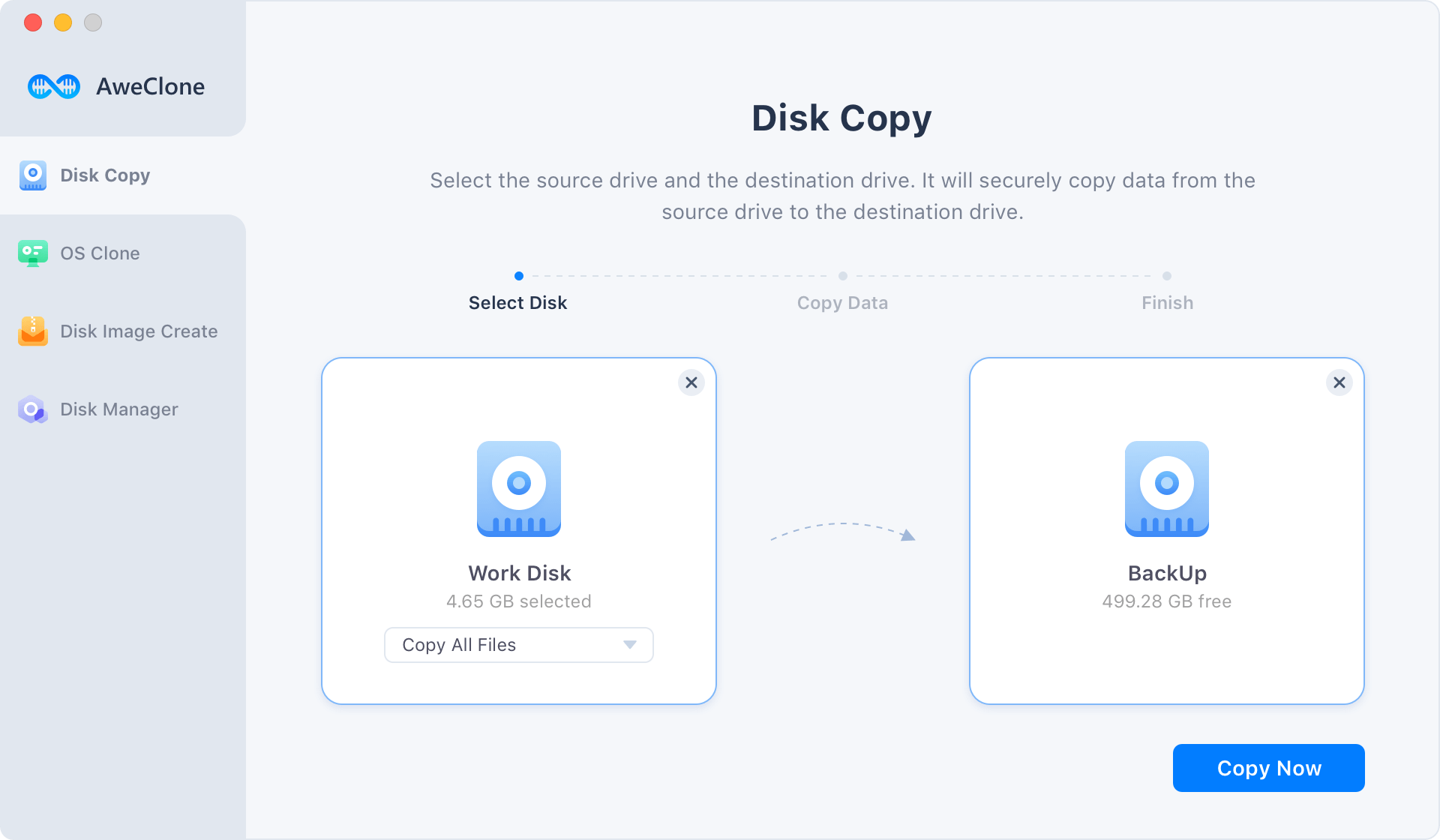 Mode 2. Create a bootable clone for macOS Ventura.
Just connect an external hard drive to your Mac, then open AweClone for Mac, choose disk cloning mode - OS Clone. Select the external hard drive as the destination drive and click on Clone Now button.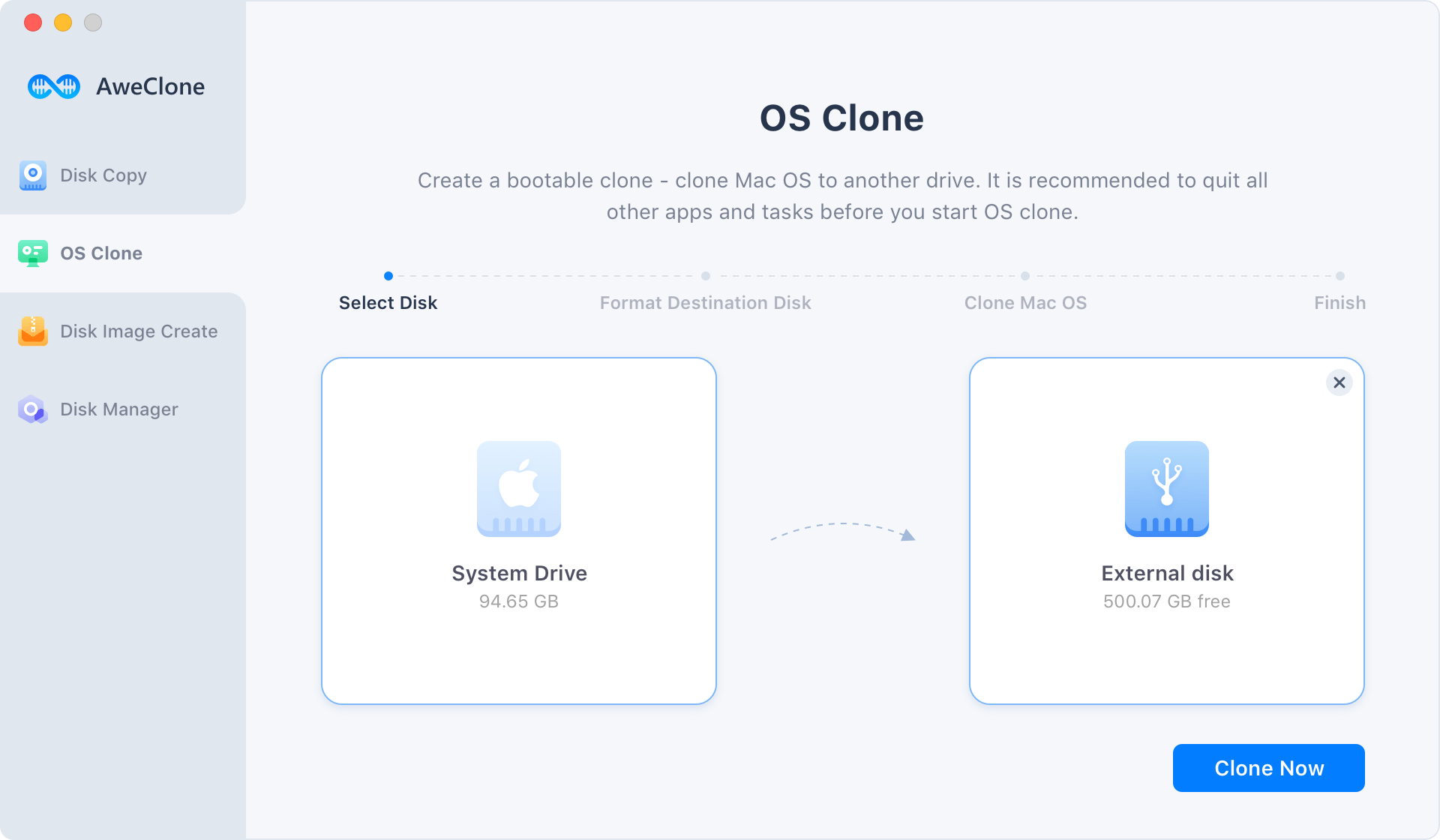 AweClone for Mac will clone all the data including macOS Ventura, apps, files, settings from the startup disk to the external hard drive. Once the process gets finished, you can use the external hard drive as a bootable disk.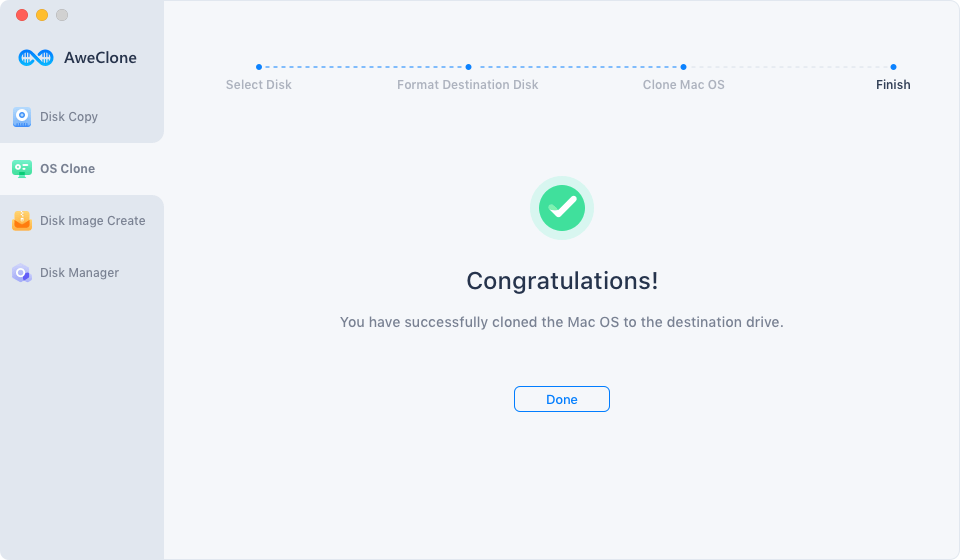 Mode 3. Create a dmg or zip disk image for macOS Ventura.
Just select the Mac disk as the source drive and select the external hard drive as the destination drive. Then click Create Now, it will create a disk image of your Mac disk and save the disk image to the destination drive.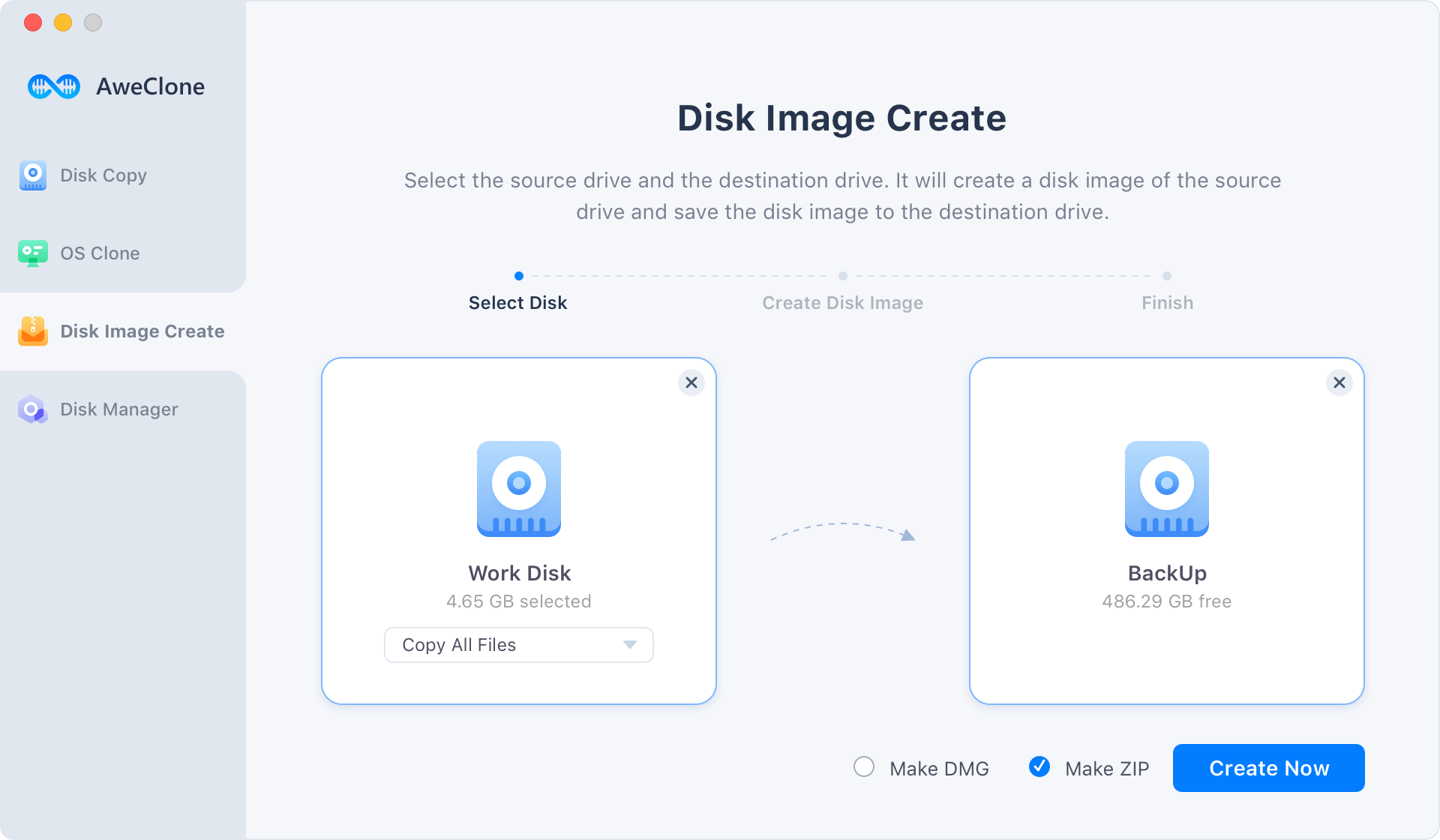 Conclusion:
Using disk cloning software, you can copy the contents of one hard drive onto another, including the macOS Ventura operating system, software, and other files and folders. The transition will be carried out on a sector-by-sector basis.
With the assistance of cloning, it is feasible to arrive at a copy of the original hard drive that is one hundred percent correct. This copy would include all of the primary folders, as well as the structure and the software. It is in contrast to creating an image of the drive or making a backup of the disk.