How to Install and Activate Magoshare Mac Software?
Mac Cleaner or Mac data eraser may be blocked by Anti-virus software on your Mac because Anti-virus software flag Mac Cleaner & data erasure software as PUA (potential unnecessary application). Don't worry, our Mac cleaner and AweEraser for Mac is 100% safe. To solve this issue, you can: 1. Close the anti-virus when you download & install Mac cleaner or AweEraser for Mac. 2. Add Mac cleaner or AweEraser to white list of the Anti-virus software.
Magoshare is one of the best Mac system utility and data recovery software developer. We offer 100% safe, powerful and easy-to-use software for Mac computers. You can easily and quickly download, install and activate Mac software.
For example, here is the guide to install and activate Magoshare AweCleaner for Mac. You can follow this guide to install and activate Magoshare AweCleaner for Mac. This guide also is the example for installing and activating other Magoshare Mac software.
Steps to install and activate Mac software | Magoshare
Step 1: Download the installation file, then double click the "dmg" file to start installing the Mac cleaner.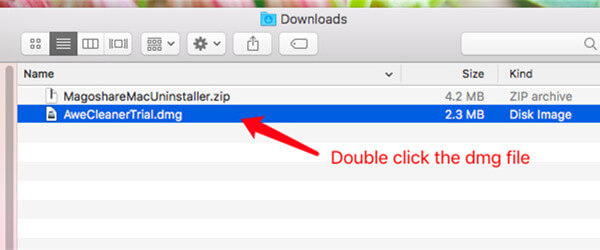 Step 2:: Drag the product icon to the "Applications" box to complete installation.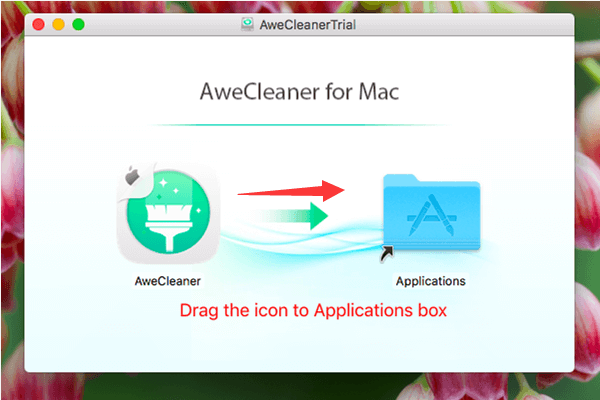 Step 3: Click on "Launchpad" icon at the bottom of the desktop.

Step 4: Find "AweCleaner" and open this software on your Mac.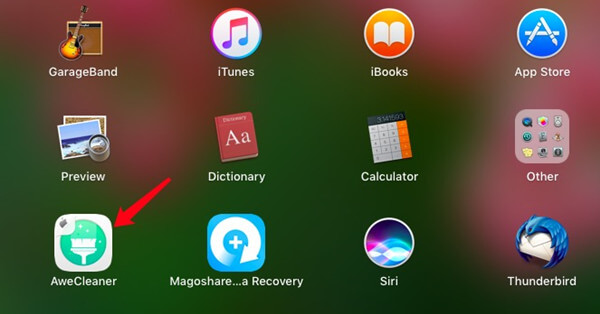 Step 5: Click "Activate" or "Unlock Full Version" to activate the software.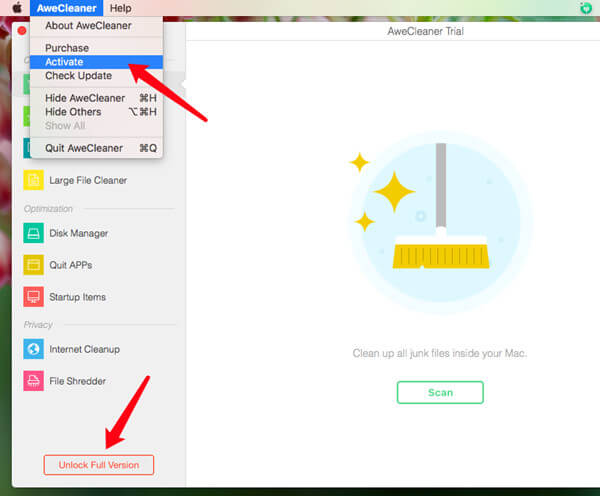 Enter your license code, click on "Activate" button to activate the software to full version.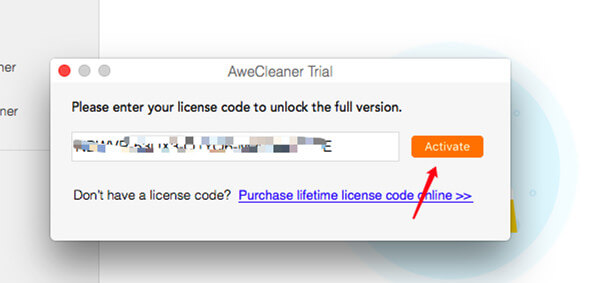 Step 6: Complete activation. Now you are using the full version. The product name will change from "AweCleaner Trial" to "AweCleaner".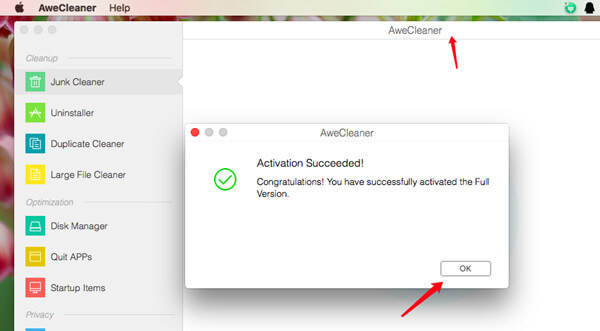 If you have any question, you can send an email to support@magoshare.com, we will reply you as soon as possible.